High Wycombe Medical Negligence Solicitors No Win No Fee Claims Guide
If you have been the victim of some form of medical or clinical negligence, then you are going to need to find a good solicitor to pursue a compensation claim for you. On this page, you will find advice, tips and information on how to find a good local solicitor. You will also be presented an alternative option to finding a local legal firm, the Legal Expert nationwide claims service.
In order to make an informed decision regarding your choice of solicitor, you need to know exactly what medical negligence is.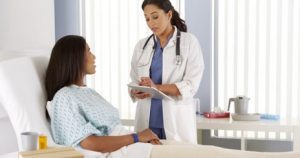 The terms clinical negligence or medical negligence are used to describe a set of circumstances that have lead to a patient suffering a negative effect to their health, at the hands of a medical professional or healthcare service. Medical negligence comes in many forms, from mild cases such as a patient being prescribed the wrong medication, to serious cases where errors such as an accident during a surgical procedure which has lead the death of the patient.
Every medical negligence case must be able to prove the following three statements, in order for it to be a good candidate for a compensation claim:
The healthcare service or medical professional that was the cause of the medical negligence must have been responsible for taking care of your health.
The healthcare service or medical professional will have failed in meeting their responsibility for taking care of your health.
The healthcare service or medical professional could have avoided the situation which lead to you suffering either the worsening of an existing medical condition or the contracting of a fresh one.
If you specific circumstances fit the above statements, then Legal Expert can leverage its many years of experience in medical negligence cases to help you claim the compensation you are entitled to.
How to Choose the Best No Win, No Fee Solicitor for Your Claim
When it comes to choosing a legal firm to represent you in a claim for damages following an instance of medical or clinical negligence, then choosing a High Wycombe solicitor local might not be the best option. Far more important than the solicitor's location is their experience in managing complex negligence cases and a proven track record of winning these cases on behalf of their clients.
Legal Expert offers a national claims service, which can help the residents of High Wycombe claim the compensation they are due. Our case history speaks for itself, few legal firms can boast such a large number of successfully won compensation cases.
However, if you would prefer to use a local firm, here are a few tips on how to find a good one.
Reading Reviews for Solicitors in High Wycombe
When you are trying to make a choice of medical compensation lawyers, you could use impartial reviews published online as a source of information about the shortlist of firms you are considering. However, it should be noted that some reviews can be fake, so it is always best to crosscheck the facts by asking your friends and family if they have used to legal firm themselves, and what their opinion of the service was.
Will You Need to Use a Local Lawyer?
There is no reason at all to use a local solicitor to represent you in a negligence case. It is far more important to find a legal firm that is experienced in making such compensation claims successfully. Modern communication channels such as email, and other digital tools have made the location of your solicitor immaterial.
What Types of Cases Can We Conduct in High Wycombe?
Legal Expert offers its claims service to High Wycombe residents as the most effective option for legal representation in a negligence case. Our track record shows that we are proficient in claiming negligence compensation in a wide range of cases, some of which are detailed below.
Hospital Negligence
If you have been the victim of medical or clinical negligence whilst admitted to Wycombe Hospital or Shelburne Hospital in High Wycombe, Legal Expert can assist you in claiming NHS medical negligence compensation.
As experience hospital negligence solicitors we understand that the onus will be on us to prove that our client has suffered at the hands of a medical professional whilst spending time in the hospital. We also know that no healthcare service wants to be found guilty of such negligence. You can count on us to leverage our expertise to give you the highest chance of winning your compensation case.
Dental Negligence
People who suffered medical negligence at the hands of a dental practitioner are often left with long-term cosmetic injuries such as facial scarring. Your choice of dental negligence solicitors needs to understand that they need to factor in the long-term psychological effects of suffering such an injury, not simply the pain and suffering of the injury itself.
No matter where you are located in the UK Legal Expert can help you claim for medical negligence which occurred at a dental practice.
GP Negligence
When it comes to making medical negligence claims against GP the situation can be complex. Often in these cases, your solicitor will need to rely on the expert opinion of medical specialist to produce an evaluation of your condition to be used as evidence in the case. Legal Expert can arrange for a local medical examination and further examination by a specialist anywhere in the UK.
Cancer Negligence
Of all of the types of medical negligence that occurs daily in hospitals across the UK, cancer negligence is potentially the most life-threatening. Something as simple as a misdiagnosis of the type of cancer a patient is suffering can delay treatment long enough to prevent them making any type of recovery.
Legal Expert can help the victims of cancer negligence, or in cases where the patient has died due to the negligence, we can help the dependants, to claim the maximum amount of compensation they are entitled to.
Nursing Home Negligence
Of all the types of medical negligence cases we handle here at Legal Expert, care or nursing home claims are amongst the most common. Every one of these homes has a legal requirement to maintain a specific level of care for their residents. When they fail to do so, we can help you claim the compensation you will be entitled to.
Childbirth Medical Malpractice Claims
Legal Expert has handled many childbirth medical malpractice claims, and we understand that the family of the mother and baby are likely going through a very stressful time. Therefore, we try and make the claims process as simple and unobtrusive as possible.
Fortunately, serious cases of childbirth malpractice are rare. This is because the medical professionals involved in the birthing process know that the slightest mistake can lead to potentially life-changing injuries to either the mother or the baby. However, mistakes to happen from time to time, and Legal Expert offers a national claims service to claim compensation in such cases.
Clinical Negligence Claims Against Buckingham Healthcare NHS Trust
The table below shows how many claims are made against the local healthcare trust in High Wycombe, and the total volume of compensation paid to victims of medical negligence in the area.
Healthcare Provider
Claims Received
2015/16
Number of Incidents
2015/16
Payments Made
Buckinghamshire Healthcare NHS Trust
49
6
5,090,982
No Win No Fee Lawyers Handling Claims in Buckinghamshire
When you need to claim compensation for medical negligence which happened in High Wycombe, you could choose to use a local High Wycombe solicitors. However, Legal Expert has a much better option for you.
You can use our nationwide claims service, and we will take on your claim under a No Win No Fee agreement. What this means, is that you are at no financial risk at all, as you don't pay any legal costs until we actually win you a compensation pay-out. You pay nothing to begin your claim, nothing while your claim is being processed, and nothing if we fail to win your case.
The Next Step
If you have suffered due to some form of medical negligence, then Legal Expert is here to help. Just give us a call on 0800 073 8804 and we will take it from there. We will ask you for the details of your specific case, and then make a recommendation on what we think you need to do next. In most cases, we will recommend you use our No Win No Fee national claims service to help you get the most compensation possible.
Useful Links
How to claim medical negligence compensation against a care home
The above guide gives an overview of the process involved in claiming medical negligence compensation from a care home.
Local High Wycombe Medical Centres
Wycombe Hospital
Queen Alexandra Road
High Wycombe
Bucks
HP11 2TT
Tel: 01494 526161
Web: http://www.buckshealthcare.nhs.uk/For%20patients%20and%20visitors/wycombe-hospital.htm
The Shelburne Hospital
Queen Alexandra Road
High Wycombe
Buckinghamshire
HP11 2TR
Tel: 01494 888700
Web: https://www.bmihealthcare.co.uk/hospitals/bmi-the-shelburne-hospital
Carrington House Surgery
19 Priory Road
High Wycombe
Bucks, HP13 6SL
Tel: 01494 523211
Web: http://www.carringtonhousesurgery.nhs.uk/