Gateshead Medical Negligence Solicitors No Win No Fee Claims Guide
If you have been unfortunate enough to have suffered the worsening of a medical condition, or the contracting of a new one due to the negligent actions of a medical professional or a healthcare service, you may be able to claim compensation.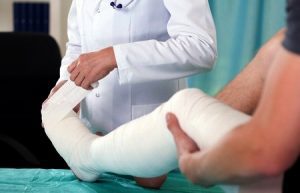 Legal Expert operates a national claims service that Gateshead residents can leverage to claim compensation for medical negligence that occurs in the local area. However, you may wish to employ a local solicitor instead, so this page contains plenty of information, advice and tips on doing so. It also contains plenty of content that is designed to educate you about what medical negligence is, how it occurs and how the clinical negligence claims process works.
Medical negligence occurs when a healthcare professional fails to fulfil their duty to take care of your health in some way, which directly leads to a worsening of your health, such as a current medical condition becoming worse, a new medical condition being contracted, or you are injured in some way whilst under the care of a healthcare service.
In order to make a successful claim for medical negligence compensation, Legal Expert will need to prove three key facts on your behalf, and these are:
The healthcare establishment or medical professional who caused the negligence must have had a duty to protect your health.
The healthcare establishment or medical professional must have failed in this duty in some way.
The failure of duty must have been avoidable.
If your specific situation ticks all of those three boxes, then it is highly likely that Legal Expert can help you claim compensation for the clinical negligence you suffered.
How Do You Choose the Best Medical Negligence Solicitor for Your Claim?
Finding the best solicitor to claim compensation for medical negligence on your behalf, is a crucial requirement to a) ensure you have the best chance of winning your case and b) when you do win, ensure that you receive the most compensation possible. Legal Expert believes that our own national claims service which is available to residents of Gateshead is the best option you will find. However, we understand that people like to check all of their options before making a commitment, so here are some tips on finding a good local solicitor.
Gateshead Solicitors Reviews
If you are searching for a good, reputable local solicitor in Gateshead, then checking reviews that have been published online is a good starting point. However, keep in mind that sometimes reviews are faked to give a good opinion of a company.
You could use social networking sites such as Facebook or Google+ to reach out to your contacts and ask for their opinions of local legal firms as well. These kinds of word of mouth recommendations are often the best way to find a good solicitor.
Legal Expert is also able to give advice on legal firms which might suit your needs, as part of the claims service we operate. We have legal professionals who cover the Gateshead area.
Will I Have to Use a Solicitor Near Me?
There is no real reason at all for you to use a solicitor in Gateshead to make a medical or clinical negligence claim. Modern ways of communicating such as email and Skype allow you to contact a legal firm anywhere easily.
Legal Expert can provide legal representation in the Gateshead area, and our team would be happy to discuss our claims service with you.
What Types of Claims and Cases Can We Handle in Gateshead?
As mentioned above, it is crucial that you choose a solicitor that has the required expertise to ensure you have the best chance of winning your claim and being awarded the maximum amount of compensation. Legal Expert has a proven track record of doing just this for our clients. Below we cover some of the many types of negligence cases we have taken on previously and won.
Hospital Negligence Lawyers
If you have been admitted to either the Queen Elizabeth Hospital or the Lake Macquarie Private Hospital in Gateshead, and have suffered due to medical negligence, we can assist you. Legal Expert has a team that covers the Gateshead area, who will be familiar with the process of claiming against either an NHS or private hospital.
Dental Negligence Solicitors
Negligence claims against a dental surgery often include compensation for both the pain and suffering caused by the injury and the mental trauma and anguish caused by the scarring that dental injuries can often result in. Legal Expert is able to take on both these types of medical negligence claims compensation in Gateshead.
GP Negligence Claims
Claiming for medical negligence against a GP is far from simple. Quite often there will be a need to prove the negative effects of the negligence on the health of the patient via third-party expert medical opinion. Legal Expert can arrange for you to visit a medical specialist in Gateshead to have this done.
Cancer Medical Negligence Cases
Legal Expert always approaches cancer medical negligence cases with the diligence that they deserve. We understand that for cancer patients who have suffered some form of negligence which has reduced the chances of their cancer treatment working, are going through a stressful time. Legal Expert can work in a way that is unobtrusive and will help you claim the compensation you are entitled to.
Care Home Negligence
Every care home is required by law to maintain proper levels of care for all of its residents. Unfortunately, this care level can slip, resulting in an injury to a person who is under the care of the home. Legal Expert deals with many care home compensation cases, and our claims service can assist people in Gateshead to make a claim either for themselves or for a relative who has suffered from negligence in a care home,
Medical Negligence Childbirth Claims
When medical negligence childbirth it comes to is, fortunately, one of the least common times that negligence occurs. Many circumstances can lead to injury to the mother or baby during childbirth. Consider for a moment that even a brief period of loss of blood flow to the baby during the birthing process can lead to permanent brain damage. Although infrequent, childbirth negligence cases are often extremely serious due to the nature of these injuries generally encountered. Legal Expert can help with claiming for negligence during childbirth, either for injuries to the mother or to the baby.
Clinical Negligence Claims Against Gateshead Health NHS Foundation Trust
The table below shows the number of negligence claims that are made against the healthcare trusts that operate within Gateshead, and the total volume of compensation they have paid.
Healthcare Provider
Claims Received
2015/16
Number of Incidents
2015/16
Payments Made
Gateshead Health NHS Foundation Trust
*
*
4,546,957
How Our No Win No Fee Service Works
When claiming for clinical negligence which happened in Gateshead you have two options from a financial viewpoint. You can find a solicitor yourself and pay the legal fees for them to represent you. Or you can use the No Win No Fee national claims service that Legal Expert can offer residents of Gateshead.
Under a No Win No Fee deal you have no financial risk at all. We don't charge you to begin the claim, and we don't charge you during the claims process, and if we fail to win your case for you, then we won't charge you anything at all. However, once we finally secure a compensation award for you, then we will ask you to pay our fees.
How to Proceed
If you feel you would rather use the Legal Expert claims service rather than local solicitors in Gateshead, then you should call us now on 0800 073 8804. After a short call during which we will take all the details of your claim, we will offer you some advice on what to do next. In most cases, this advice will be to use the Legal Expert claims service to claim compensation on your behalf.
Useful Links
The link above leads to a basic guide to claiming compensation. It acts as a primer to the claims process and what to expect from your solicitor.
NHS Info on dental treatment complaints
If you have suffered from medical negligence at the hands of a dental clinic, the NHS published information at the link above might be useful.
UK Government statistics on clinical negligence
The UK Government has published detailed statistics relating to clinical negligence at the above link.
Local Gateshead Medical Centres
Queen Elizabeth Hospital
Queen Elizabeth Ave
Tel: 0191 482 0000
Web: https://www.qegateshead.nhs.uk
Perfect Smile
15 Regent Terrace
Gateshead
NE8 1LU
Tel: 0191 477 2007
Web: www.perfectsmile-dental.com
Central Gateshead Medical Group
Prince Consort Road
Gateshead
NE8 1NB
Tel: 0191 477 2243
Web: cgmg.co.uk