Wandsworth Medical Negligence Solicitors No Win No Fee
If you or someone you know has experienced harm, suffering or pain which was caused by the way in healthcare has been provided, you could have suffered medical negligence or malpractice. If this has happened to you or someone else, you could be entitled to claim compensation for both the injury or illness suffered, as well as any financial costs which you have incurred. At Legal Expert, our specialist team can help people claim for clinical negligence in Wandsworth or across the country. Contact us today to start discussing your claim. We promise to treat each and every case individually and will try to provide the solicitor best suited to helping with your claim. For more information keep reading this guide and when you are ready to start your claim call us. Contact Legal Expert today by calling our team on 0800 073 8804.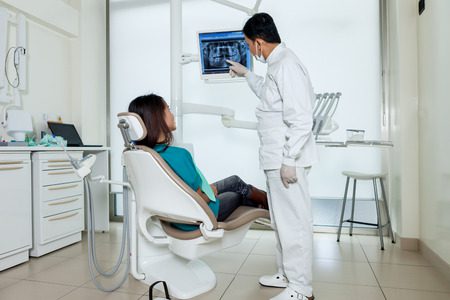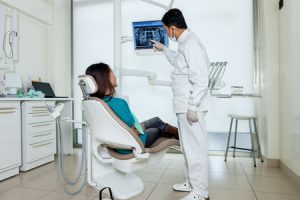 What is clinical negligence and medical malpractice? If you have been harmed in some way by a medical practitioner you may have heard terms such as clinical negligence, medical malpractice and medical negligence being used to describe what happened to you. But, what do they mean? The simple definition is receiving care which has fallen short of the level of care that you should expect, or that a peer of the healthcare practitioner could have been expected to deliver. The way in which this care was carried out will have directly caused harm to the patient. Medical negligence can manifest in a wide variety of ways. Medical negligence could manifest in cases as serious as failing to diagnose cancer or another serious illness, or in much simpler ways.
Making a medical negligence claim using our Wandsworth services. If you feel that the way in which your care was given directly led to you being harmed your first step in finding out whether or not this qualifies as clinical negligence is to contact Legal Expert. We can offer free legal advice to Wandsworth based claimants over the phone or via email. The clinical negligence team at Legal Expert can assess your claims viability and start to estimate the potential value of your claim. At the start of your claim, we will reach out to the healthcare provider to start discussing your claim. If they admit their liability early in the claims process we could be able to secure your compensation quicker. In these circumstances we may also be able to secure partial payments whilst the case is being conducted to help you with any financial costs.
Compensation claim time limits. All personal injury compensation claims carried out in England and Wales are subject to a three-year time limit. In most cases, the compensation claim has to be launched within three-years of the accident or injury happening. If the resulting injury or illness is not discovered till years later this will be taken as the start of the claims period. There are further exceptions to this time limit. Claims for Injury and illness suffered by a child can be brought any time before the child's 18th birthday. At this point, the three-year period kick's in and they have till their 21st birthday to make the claim. The length of time it will take to complete the claim can vary substantially. In simpler cases where the injury was not as serious and the defendant does not dispute their liability, the claim may only take a few months. In highly complex cases or those where the defendant disputes their liability, a claim might take the full three years to resolve.
In our guide to clinical negligence cases and our Wandsworth services, we look at some of the different types and causes of medical negligence.
Choosing
The Best Clinical Negligence Team
For Your Case
Finding the solicitor who is most suitable for representing your case is the most crucial step towards getting the compensation you could be entitled to. If you are looking for free legal advice around Wandsworth there are as many as 100 different solicitors offices, according to the SRA. With this many solicitors and legal firms in a single area, how do you find the solicitor best suited to conducting your case?
Should I Read Reviews Of Solicitors?
Reading reviews of the different solicitors operating in or covering your local area might involve you using search terms such as 'free legal advice Wandsworth' to find your initial consultation. You should try and read lots of different reviews to see the differences of the level of service provision, how satisfied customers are and whether or not they have a good record of securing higher levels of compensation than others. Also try to find information on how their fee structure works for no win, no fee cases. You can lean more about our services as as solicitor in this guide.
Does It Matter Where Your Solicitor Is Based?
Claimants are not and should not be restricted to using a solicitor in their local area. Where your solicitor is based should not factor into your choice of solicitor. What is more important is the level and quality of service they provide, their track record and the fees they charge. Parts of a claim which need to be carried out in your local area, such as having an medical exam to establish evidence as to how serious your injuries are, can be organised close to you. If necessary it may also be possible to organise a home visit for you. Call our clinical negligence advice helpline today and talk to our team.
What
Clinical Negligence Cases
Can Our Wandsworth Team Conduct?
Legal Expert works with medical and clinical negligence solicitors across the UK. Many of the solicitors we work with have years or as much three-decades of experience in helping people with these claims. The solicitors we can provide have experience in conducting a wide variety of medical negligence claims. Below we have included a brief summary of some of the different types of medical negligence that our solicitors can help claims with. If the circumstances which lead to your injury or illness is not listed don't worry, our medical negligence team could still help you to claim the compensation you deserve. The clinical negligence team at Legal Expert can carry out claims against both the NHS and private healthcare practitioners and providers.
GP and Doctor Negligence Claims
If you are ill, have a minor injury, or need non-urgent medical attention your local GP surgery will often be the first port of call for treatment and advice. We trust our family doctors to provide care and advice and diagnose conditions, referring us for further treatment or dispensing medication as necessary. But what happens when this is not the case? Sometimes a GP will fail to spot the early signs of an illness or disease. They might fail to refer you to a specialist or for further testing, or they may even provide the wrong treatment and medication. Your claim for clinical negligence by a GP might include the GP not taking your previous medical history into account, not properly examining you and your symptoms or other unnecessary errors. These errors can lead to very serious consequences for a patient.
Clinical Negligence In Wandsworth
Hospitals
Have you or a family member suffered an injury or illness whilst under treatment at an NHS or private hospital? If you have, contact Legal Expert today. Hospitals are trusted to provide care in emergencies and for serious illnesses. People want to trust hospitals and their staff,and for the large part will receive excellent care. For some patients this care can fall short of the high standards they are entitled to expect. When care does fall short and people suffer the consequences of malpractice or negligence, they should be able to claim the compensation they deserve to help on their road to recovery. If you have suffered some form of medical negligence in an NHS or private hospital, speak to Legal Expert today.
Claim For Dental Negligence
Dental negligence claims deal with harm that a patient has suffered under a dentists care. This harm must be the direct result of the way your treatment was provided, or the failure to provide the right treatment. Avoidable mistakes in the way you have been treated can cause patients a high degree of physical discomfort, pain and even trauma. If you have experienced negligent dental treatment in some way you could be entitled to make a claim. Speak to Legal Expert today to find out more about dental negligence claims.
Claim For Negligence In a Care Home
Care and nursing homes are charged with looking after us or looking after those we care about when we are at our most vulnerable. Facilities and staff must provide very high standards of care which is delivered in the right way at the right time. Unfortunately, sometimes providers fall short of this and mistakes are made. If you have suffered an injury or illness as a result of the way in which you were treated in a care or nursing home, speak to the expert team at Legal Expert today
Clinical Negligence Leading To Birth Injuries
Labour and childbirth can be fraught and emotionally charged times. They are also times when we again relay on healthcare providers in the NHS and private sectors to deliver the highest quality of care. If the standard of care you receive falls short of what you could reasonably expect, and if you have been harmed as a result of this, we could help you to make a compensation claim. We can also help you to make a claim for injuries suffered by your child during the birth.
Claim For Negligent Cancer Care
When receiving treatment for and form of cancer, it is critically important that your condition is diagnosed as early as possible and that treatment is started as quickly as possible. The earlier and faster your cancer treatment begins, the better your chances of recovery from it. Negligence in cancer treatment could have been caused by your GP, an oncologist, radiographer or surgeon. For more information on cancer negligence claims, talk to Legal Expert today.
Claims Made Against The Wandsworth Clinical Commissioning Group And Hospitals In The Area
Legal Expert's solicitors team covering Wandsworth offers free consultations. We can help with claims which need to be brought against hospitals, doctors surgeries and dental practices in the area. In the table below we have included information on the total number of claims made against hospital authorities in this area, as well as the total value of payouts made by those authorities. The figures are taken from the NHS Litigation Authority and are for the financial year 2015/16.
| Healthcare Provider | Claims Recieved 2015/ 16 | Number of Incident 2015/ 16 | Payments Made |
| --- | --- | --- | --- |
| St George's Healthcare NHS Trust | 67 | 5 | -104,800 |
Wandsworth Medical Negligence Solicitors No Win No Fee
The medical negligence team and Legal Expert are able to work with most claimants using what are called no win, no fee agreements. This is a special type of legal services and it means that a claimant will not have to pay anything in upfront fees at the start of their claim. Importantly, they also will not face any ongoing bills whilst the claim is being conducted. If the compensation claim is not awarded a settlement, you won't have to pay anything towards the costs of your solicitor. If you are awarded a settlement, your legal fees can be deducted from this settlement. Our medical negligence team can provide you with a solicitor. We will also make sure that you are kept up to date with your cases progress at each and every step of the way.
What Happens Next
Taking the next step is easy, you can contact Legal Expert today on the number above, through the contact form on this page or via email at info@legalexpert.co.uk. Our medical negligence team has helped claimants across the country to get the compensation that they deserve. Start your claim by calling us today.
Useful Links
Start your claim online today by using our simple form. Fill it in and our experts will be in contact with you soon.
Medical Negligence Guides:
Healthcare links
St George's Hospital
Blackshaw Road,
London,
SW17 0QT
Tel: 020 8672 1255
Web: www.stgeorges.nhs.uk
The Smart Clinics Wandsworth
15 Bellevue Road,
London,
SW17 7EG
Tel: 020 7052 0070
Web: www.thesmartclinics.co.uk
Wandsworth Town Dental Practice
140 Garratt Lane,
London,
SW18 4EE
Tel: 020 8874 2067
Web: www.wandsworthtowndental.co.uk