Clinical And Medical Negligence Claims JY Update January 2021
Welcome to our page on medical negligence claims.
Every single day, thousands of people around the UK receive medical treatment of some kind or the other. Most of these treatments proceed faultlessly and with positive results. Occasionally, however, things can go wrong and can be classed as clinical or medical negligence.
Common mistakes for example can be that an incorrect diagnosis was made, there was a lack of judgement during a surgical procedure or incompetence while administering medication. Whatever the reason,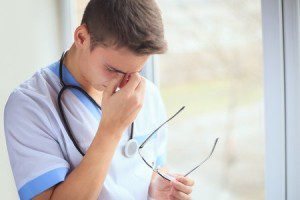 whether it was a mistake, an accident or incompetence, if the treatment you received fell below the high standard of care you are entitled to, you may be within your rights to claim compensation for your injuries and suffering.
Clinical or medical negligence can often have devastating, life-changing consequences. In the most severe cases, a person may be left unable to earn an independent living or even care for themselves independently. This can affect not just the victim of the misdiagnosis or mistreatment but also their family members.
A medical negligence compensation claim does more than cover the cost of the immediate pain and suffering. It also helps pay for ongoing treatments and any necessary rehabilitation programmes or modifications that may be required in the home.
Depending on the circumstances, compensation may even be sought to cover the cost of extra care or support that will allow the claimant's children to live their lives to the fullest.
Select a section
The Basis Of A Medical Negligence Claim
When filing a compensation claim for clinical or medical negligence you will have to prove two things – Fault & Causation.
Liability or Fault – You have to prove that the healthcare professional was negligent and failed to carry out their duties in a responsible manner
Causation or Avoidable harm – You have to prove that the doctor's negligence or fault was what caused you to be in the position you are now in and that it was not due to the nature of the illness itself.
What makes medical negligence claims particularly complicated is that your reason for having gone to the doctor in the first place was because you were ill or injured. Illnesses and injuries can sometimes get worse for any number of reasons. The big question then is, did your condition deteriorate because of your illness or was it because of the wrongful treatment?
For your medical negligence claim to be successful, you have to convince the court that your illness or injury took a turn for the worse specifically because of the negligent care you received and it had nothing to do with the illness.
Types Of Medical Injuries You Can Claim Compensation For
Medical negligence covers a wide range of possibilities. It could be negligence in relation to diagnosis, medication, or type of surgical procedure. It could also include failure to do something that should have been done such as failing to warn you about the risks involved or not giving you the treatment you need.
If you are or a loved one has had any of the following happen to you, you may be entitled to claim compensation for medical negligence:
An accident during a surgical procedure
Wrongful diagnosis resulting in wrongful treatment
Delay in diagnosis leading to delayed treatment
Brain damage or injury
Injury to the mum or newborn during labour or delivery
Damage to an unborn child
Dental negligence
Infection contracted during a hospital stay
Defective medical products
A cosmetic procedure that did not give the desired results
You can file a medical negligence claim against a hospital, private clinic, care home, drug company, pharmacy or chemist.
Why Hiring A Medical Negligence Solicitor is So Important
Just the fact that you know you have been the victim of medical negligence alone does not mean that you can receive compensation. You will have to bring a legal claim against the organisation or practitioner responsible. You will need evidence to prove your case, you will have to be able to prove that you were harmed by receiving care that was not of the standard that you were entitled to.
The average person will probably not have the time, the legal knowledge or the resources to put such a case together on their own, even if they know that they are in the right. That is why working with a lawyer is so important. A Lawyer is a professional who has the qualifications and experience to put a case together and represent you. They can make all the difference between winning and losing your case. Legal Expert can out you in touch with a medical negligence lawyer after one of our free consultations.
Calculating The Compensation Due To You For Clinical/ Medical Negligence
One of the most significant aspects of any clinical/ medical negligence claim is that of determining the amount of compensation that is due to you. There are several factors that need to be taken into consideration when making this calculation.
Depending on the nature and extent of the clinical negligence and its consequences, you may be entitled to compensation for:
The suffering you have undergone
Cost of medications or rehabilitation
Cost of ongoing medical treatment
Treatment-related travel expenses
Cost of making any modifications to your home or vehicle so you can function as independently as possible
Transport and mobility aids
Loss of income if you have had to stay away from work
The projected loss of income if your injury prevents you from going back to work in the same capacity
Cost of having to employ a caretaker
Cost of additional care or support that will allow your dependent family to live their lives to the fullest
Cost of continuing social and leisure pursuits that you indulged in before the injury
In most clinical or medical negligence cases, the compensation amount is split into two parts.
The first part is a lump sum amount that is meant to help you meet the expenses involved in the treatment as well as immediate future medical and non-medical expenses.
The second part includes periodical payments, which may be made annually, half-yearly or quarterly in advance. The periodic payments provide a tax-free annual income that is meant to meet future expenses as they come up.
If you have not had any experience in this particular area, you could risk making the mistake of settling for far less than you are entitled to for medical negligence claims. A solicitor on the other hand, will know exactly what you are entitled to and will go all out to make sure that you get the maximum compensation that is allowed.
Time Constraints For Filing A Clinical Negligence Compensation Claim
As with other personal injury claims, the statutory time limit for filing a medical or clinical negligence compensation claim is three years. There is a slight difference however between the two.
Most personal injury claims need to be filed within 3 years from the date that the accident occurred. With medical and clinical negligence claims, the 3 years is calculated not from the time of the injury but from the date when you first realised that your injury was the result of medical or clinical negligence.
This additional time takes into consideration that in the majority of cases, the damaging effects of the misdiagnosis or mistreatment might only begin to manifest themselves a long while after the treatment in question. Sometimes, the effects may only make themselves felt after several years.
If you are planning on filing a compensation claim for medical negligence, it is important to get expert legal advice as early as possible. Obtaining all the necessary documentation and putting together a compelling case takes time. Moreover, the earlier you start the process the easier it will be to get access to witnesses and all the staff involved in your care.
Starting early also minimises the possibility that your medical negligence solicitor may not have sufficient time to put together your paperwork and file the case in court before the deadline.
Don't Let Money Matters Stop You
Money matters, more specifically solicitor's fees, are what stop most people from going ahead and getting the legal advice they need to file a strong compensation case in court. What you should know is that most medical negligence solicitors will give you a free first appointment.
During this first consultation, they will listen to all that you have to say and they will evaluate the merits of your medical negligence claim. If they feel that you have a strong case with a high chance of winning, they will agree to take on your case on a No Win No Fee basis. This means you do not have to pay any fees at any point during the case. You only have to pay the solicitor after the case is closed and only if they have won the case for you and you have received the compensation due to you.
Once the solicitor has agreed to represent you, they will do all the leg work for you so you can use the time to focus on your health rather than worry too much about your medical negligence claim.
For more information on how we can help with medical negligence claims, get in touch with our team.