Making A Personal Injury Claim | No Win No Fee
By Stephen Hudson. Last Updated 11th October 2023. In this guide, we explain the process of making a personal injury claim. This area of law focuses on the physical or mental harm inflicted on a person by third-party negligence. 
The severity of an injury could vary from minor cuts and scrapes to severe and life-altering harm, such as a serious head injury or the development of a debilitating psychological condition. Suffering a personal injury could have various impacts on your life. For example, you may be unable to work due and experience a loss of earnings. 
Our guide will tell you more about the relevant time limits that you have to begin a claim, as well as an insight into the amount of compensation that could be awarded for different injuries. 
Additionally, you could speak to a member of our team for free and confidential legal advice.
Our knowledgeable advisors are available 24/7 to answer any enquiries you may have. They can assess your claim, and if they find your case to be eligible, they may place you in contact with one of our specialist personal injury solicitors. 
To speak to a member of the Legal Expert team, you can: 
Call us on 0800 073 8804

Contact us

via our online form.

Send us a message using the live support feature on this page.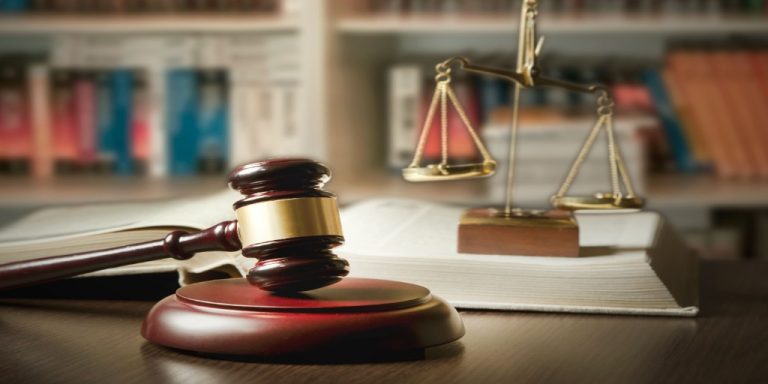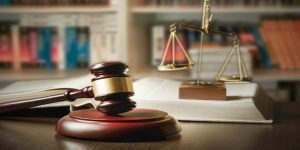 Choose A Section
What Is A Personal Injury Claim?
A personal injury claim is the pursuit of compensation due to negligence. But what is negligence? In many areas of daily life, such as on the roads, while at work or in public places, you are owed a duty of care under different types of legislation. If this duty of care was to be breached that led to you suffering an injury or harm that could have been avoided, then this is classed as negligence.
Moreover, the purpose of pursuing a claim for a personal injury is to receive compensation for the following: 
Firstly, the physical and mental pain and suffering caused by your injuries – the amount of compensation awarded for a successful claim will take into account the way in which your injuries impact your quality of life. 

Past and future financial losses resulting from your injuries. 
Please take a look at our personal injury claims checklist video for more information:
Additionally, continue reading to learn more about the different types of accidents covered by personal injury law. 
What Types Of Personal Injury Claims Can I Pursue? 
Various types of personal injury claims you could pursue include:
Our solicitors have experience handling various types of accident claims that have resulted from work, road or public space accidents, such as a slip, trip or fall or a fatal accident. Please speak to our team to find out whether you could be eligible to make a claim.
When Can You Start A Personal Injury Claim?
In all personal injury cases, you'll be asked to prove the following:
Did the defendant owe you a duty of care?
Did they breach this duty of care?
Were you injured as a result of this breach?
If you can establish that the defendant was at fault and that you have suffered injuries, you might be eligible to make a claim. However, without evidence, you may struggle to make a successful claim.
Speak to us at whatever time is most convenient for you if you want to know more about the personal injury claims process. We are available to talk to 24/7 and can offer you free non-obligation legal advice. If you are interested in working with our team of legal experts, we could put you in touch with our specialised personal injury claims solicitors.
What Evidence Do I Need When Making A Personal Injury Claim? 
Following an accident in which you were injured, it is important to seek appropriate medical attention. Receiving immediate medical care could have multiple benefits; it is important for your health and safety, and the medical records detailing your injuries could provide useful evidence for a personal injury claim. 
It is important to gather evidence to support your claim as soon as possible. You must prove negligence. Some evidence you could collect includes: 
CCTV or dashcam footage

Photographic evidence

Medical evidence

Witness contact details
The Personal Injury Claims Process
Additionally, we recommend seeking legal advice from a professional who is experienced in navigating the personal injury claims process. Don't hesitate to get in touch with us to discuss the steps you could take for your claim. 
If you are injured in an accident that could lead to a valid claim for personal injury compensation, then the first step you should take is to make sure you get the medical treatment you require for your injuries. When you are ready to do so, you should then start gathering evidence if you've decided to pursue starting a personal injury claim.
You can also choose to get in contact with a solicitor who can help you with making a personal injury claim. A solicitor could help you gather evidence to strengthen your claim and could help explain any legal jargon or other complex areas of your claim.
A solicitor can also help you present your claim to the defendant and negotiate a settlement. However, it is up to you whether you accept a settlement offer or not.
Our solicitors work on a No Win No Fee basis and could help you through the personal injury claims process. To learn more or to find out if you could be eligible to work with one of our solicitors, contact our team of advisors today.
Personal Injury Claims Calculator 
Below we have provided a table that contains various illnesses and injuries alongside their severities coupled with their compensation brackets that could be used as a personal injury claim calculator. 
The bracket amounts have been taken from the Judicial College Guidelines (JCG), which were updated in April 2022. Legal professionals, such as personal injury solicitors, refer to this document to assist them in valuing general damages.             
| Injury | Notes on the Injury | Compensation Brackets |
| --- | --- | --- |
| Very Severe Injury Caused by Brain Damage (a) | The person will suffer from double incontinence, little to no language function or meaningful response to the environment, and will require full-time care. | £282,010 to £403,990 |
| Injury Affecting Sight (b) | The injury will have resulted in total blindness. | In the region of £268,720 |
| Amputation of Arms (b)(i) | One of the person's arms will have been amputated at the shoulder. | Not less than £137,160 |
| Severe Psychological Damage Generally (a) | The person will suffer marked problems with respect to different factors in their life; for example, their ability to cope with work and daily life will be affected. The prognosis is going to be very poor. | £54,830 to £115,730 |
| Severe Knee Injury (a)(ii) | The injury will cause pain and render the person at risk of arthroplasty and prone to osteoarthritis. | £52,120 to £69,730 |
| Severe Injury to the Hips and Pelvis (a)(iii) | This bracket covers many various injuries. For example, a fracture that results in the person needing a hip replacement that will be only partially successful and in the future, there will be the risk of needing revision surgery. | £39,170 to £52,500 |
| Moderate Back Injury (b)(i) | This bracket covers a broad variety of injuries. For example, a prolapsed intervertebral disc which requires surgery. | £27,760 to £38,780 |
| Moderate Neck Injury (b)(i) | This bracket involves injuries that cause severe immediate symptoms, such as fractures or dislocations, which may require spinal fusion. | £24,990 to £38,490 |
| Serious Shoulder Injury (b) | The person may have dislocated their shoulder and damaged the lower part of their brachial plexus resulting in aching in the elbow, pain in the shoulder and neck and sensory symptoms. | £12,770 to £19,200 |
| Chest Injury (d) | The relatively simple injury will cause some permanent damage to tissue but won't have significant long-term effects on lung function. | £12,590 to £17,960 |
Please remember that every case is different, and you should consider these figures as a guide. 
What Else Can Personal Injury Compensation Payouts Include?
Settlements for successful personal injury claims may also include special damages.
Should you have suffered out-of-pocket expenses due to your injuries, these could be compensated for under this head of claim.
Special damages could compensate you for:
Travel expenses – such as taxi or bus fares to medical appointments.
Medical expenses – such as prescription costs or mobility aids.
Care costs – if you needed at-home care because of your injuries.
Loss of income – if you've lost out on your usual pay because your injuries prevented you from working.
The cost of home adaptations – for example, if your injuries meant your home needed to be adapted for a wheelchair.
You must provide evidence to support any claim for special damages. Documents, such as bank statements, receipts and bills, could be useful in supporting your claim.
If you'd like to speak to us about personal injury compensation payouts, and what damages you could receive, please contact an advisor.
Making A Pesonal Injury Claim With A No Win No Fee Solicitor 
When using a solicitor to make a personal injury claim, a No Win No Fee agreement could be presented as an option. 
Entering into a Conditional Fee Agreement (CFA), a form of a No Win No Fee agreement, could prove to be beneficial. This is because it removes any upfront or ongoing payments for a solicitor's services. Moreover, you won't have to pay any fees for these services should your claim be unsuccessful. 
On the other hand, a successful personal injury claim will see a No Win No Fee solicitor receive a small percentage of the compensation, referred to as a 'success fee'. The law caps this amount. Therefore, you will not be overcharged. 
Please explain the details of your claim to one of our advisors to find out whether you could use our No Win No Fee solicitors. A solicitor will discuss the details of the agreement and any potential fees with you beforehand. Therefore, there won't be any hidden fees for you to worry about. 
Get Free Online Advice From Legal Expert 
At Legal Expert, we aim to provide helpful advice that is both free and confidential. Our team of advisors are on hand to answer your enquiries 24/7 so that you can contact us at a time convenient for you. 
To speak to a member of our team, you can:
Call us on 0800 073 8804

Contact us

via our form for free legal advice.

Send us a message using the live support feature on this page
Thank you for reading this guide to personal injury claims. If you have any remaining questions, don't hesitate to contact us.
Can I Make A Personal Injury Claim After 3 Years?
The time limit to begin a personal injury claim is laid out by the Limitation Act 1980. This states that claims should generally be started within 3 years from the date you were injured or three years from when you discovered negligence. 
However, there are some exceptions that mean you can bring forward a claim after 3 years. These exceptions include: 
Persons under the age of 18 at the time of the injury – will have 3 years to begin a claim from their eighteenth birthday. Alternatively, the courts could appoint a suitable person to act as a

 

litigation friend

to claim on the injured person's behalf. 

Persons who lack the mental capacity to make a claim – if a recovery is made, they will generally have 3 years from their recovery date to start their claim. Similarly to the above, a suitable person could apply to the courts to put forward a claim, as a litigation friend, on the person's behalf.
Please speak to one of our advisors as soon as possible to learn more about the personal injury claim time limit and its exceptions. They are available 24/7 and can offer advice on whether your claim may be within the relevant time limit. 
Who Pays Costs In Personal Injury Claims?
Insurance companies often pay costs in personal injury claims, for example, business insurance or car insurance companies. 
However, there are some instances where third parties do not have insurance. For example, if you were injured in a hit and run accident and do not know the driver's identity, you could claim through the Motor Insurers' Bureau. They compensate victims injured in a car accident where the driver at fault is either uninsured or untraceable.   
Have you been injured in a road traffic accident? Or maybe an accident at work? Find out more about compensation payouts in the following section. 
How Much Money Can You Get From A Personal Injury Claim?
It is difficult to provide an average amount of personal injury compensation as the unique details of each case determine the settlement amount awarded. Therefore, we will look at the ways in which a settlement is calculated.
For a successful personal injury claim, there are two potential heads of claim that you could receive a payout under:
General damages

– account for the psychological effect as well as physical pain and suffering your injuries caused. 

Special damages

– account for the past and future monetary losses resulting from your injuries, such as loss of earnings, travel expenses and care costs.  
In relation to special damages, it is important that you collect evidence of any financial losses that you suffer. This could include payslips, travel tickets and invoices.  
What Happens If I Lose My Personal Injury Claim?
If your claim is unsuccessful, you will not receive personal injury compensation for your injuries. However, by speaking to a legal professional at the start of the process, you can gain insight into the eligibility of your claim and the likelihood of its success. 
As every claim is unique, there is no guarantee that your claim will be successful. 
Please speak to our advisors to find out what course of action could be suitable for your claim. 
Do Personal Injury Settlements Get Taxed?
Generally, compensation awarded for a successful personal injury claim does not get taxed. If you opt to use a solicitor, they will discuss the amount of compensation you could be eligible to receive. Additionally, they will be knowledgeable about any potential costs that could arise during the claims process.  
Please contact our advisors for more information.
Do Personal Injury Claims Go To Court?
It is possible for personal injury claims to go to court. However, most of them do not, as they are settled before that happens. Negotiations will take place based on the evidence available, which is why gathering evidence is crucial to your claim. 
Also, if you discuss the details of your case with a legal professional, they could offer insight into the likelihood of your claim's success and whether they think it could go to court. 
Speak to our advisors to enquire about the eligibility of your claim.
More Information On Personal Injury Claims
We have lots more guides on personal injury claims which you can browse below: