Allergic Reaction After Eating In Wagamama – Can I Claim Compensation?
This online guide to the process of making a personal injury claim for an allergic reaction after eating at Wagamama will provide you with all the information you need before starting your claim.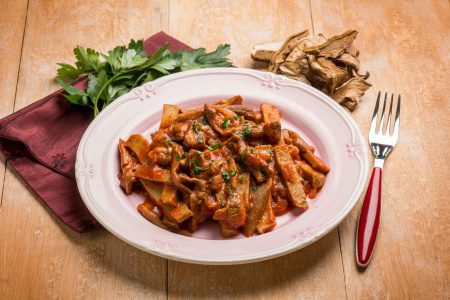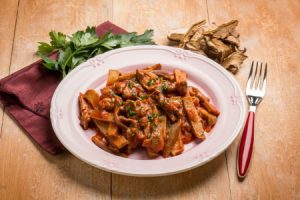 You need to be aware that every claim is based on its own unique set of circumstances. Because of this, it is unlikely that every eventuality can be covered in a single guide. If you do find that you have additional questions that are not answered by this guide, you can call our team of claim experts any time of the day or night.
They are available 24 hours a day on 0800 073 8804. They will answer your questions, and also explain how we can help you to get your claim started right away.
Select A Section:
A Guide To Claims For An Allergic Reaction After Eating At Wagamama
This guide aims to provide you with information about making a compensation claim for an allergic reaction to Wagamama food as a result of negligence within the restaurant. We will look at many of the reasons why you might have a valid cause to make a personal injury claim, and how a personal injury solicitor could potentially help you by processing a claim for you.
This guide starts with an introduction to the subject of food allergies, looking at what they are and the symptoms they can cause, as well as why Wagamama might be liable in certain situations. 
We move on to list some of the common food types that could cause an allergic reaction and present some statistics about food allergies across the UK. Next, we look at some situations that could lead to your allergy being triggered due to negligence, what your rights are if this happens, and what the legal obligations are that the restaurant has to meet to keep you safe.
The latter part of this guide moves in to look at key financial and legal aspects of the claims process. You can take a look at the table that we have provided that will enable you to work out approximately how much compensation you could be in a position to claim. We have also listed some of the kinds of special damages you might be in a position to claim as well. We explain how our claims process works, as well as the benefits of working with a No Win No Fee lawyer.
Our team is available to help you 24 hours a day. If you have any more questions that this guide has not answered specifically, then all you have to do is give them a call. They will give you the answers that you need and can also explain how we can help to get your claim underway.
What Is An Allergic Reaction After Eating At Wagamama?
We begin this Wagamama food allergy guide with a basic overview of what food allergies are, why they happen, and what the symptoms are. Allergies are a common medical condition, one that occurs when your body sees a specific compound (or allergen) as a toxin.
If you suffer from a food allergy, you already know the steps you have to take to avoid problem foods. When you place your trust in a restaurant or its staff, you expect them to ensure that you are not served food that could trigger your allergy. If you do suffer a reaction and can prove it was the fault of the restaurant, you might be in a position to make a claim for negligence.
What Are Allergies And Intolerances To Foods?
When an allergic reaction occurs, your body is responding to this chemical as if it is responding to a poison. The side effects of this reaction can be quite serious, including:
Anaphylactic shock (potentially deadly).

Dizziness, confusion and fainting.

Sickness and vomiting.

Stomach pains.

Swelling of the tongue, throat and neck.

Watering and sore eyes.

Stuffed up nose.

An itchy red rash like hives.
Symptoms can range from simply uncomfortable through to death. If these symptoms were caused by a negligent act made by a negligent restaurant, a reason to make a claim might exist.
What Foods Could Trigger An Allergic Reaction?
There are 14 major allergens that fall within the bounds of food safety laws in the UK.  These allergens can be found in many different kinds of food, some of which are extremely common such as:
Cake (nut allergies, fruit allergies or egg allergies)

A cup of tea (milk allergies)

A cheese sandwich (dairy allergies or wheat allergies)

Vegan milk substitute (soy allergy)

Muesli (cereal allergy)

A beef baguette (gluten allergy or mustard allergy)

Fresh bean salad (celery allergy or lupin allergy)

Prawn crackers (seafood allergy)

Oysters (shellfish allergy)

Tuna fish (fish allergy)
We can see that these 14 allergens are commonly encountered in foods that many of us eat as everyday items.
Statistics On Common Food Allergies And Intolerances
If you are allergic to food, you may not know how common this medical condition is. The Food Standards Agency (FSA) has published some statistics about food allergies in the UK, which include:
Up to 2% of all adults in the UK have to live with a food allergy.

Up to 8% of all children in the UK have to live with a food allergy.

The number of deaths caused by food allergies number under 10 a year on average.
Food allergies are a serious healthcare problem in the UK and one that is trending upwards.
I Asked That An Ingredient Be Left Out
If you suffer from a food allergy, you already know the kinds of food you have to avoid. However, on looking over the menu at Wagamama, you may spot a dish that could be made safe for you to eat if one or more of the ingredients are removed. You might ask for your food to be cooking with:
No tomatoes

No wheat

No cheese

No oats

No fish

No milk

No eggs

No nuts
The serving staff are not obligated to organise this for you and can say no to your request if it's not possible for them to fulfil it.
I Was Served An Ingredient Which I Had Notified The Restaurant I Was Allergic To
If you do ask the serving staff to omit an ingredient of a dish and they agree, they must ensure that it actually happens. If a mistake is made, such as the request not being passed onto the chef, the chef ignoring the request, or if cross-contamination with the allergen occurs, it could trigger your food allergy and it could be the restaurant's responsibility.
If you can prove that the restaurant breached its duty of care to you, then we might be in a position to help you make a compensation claim. Please speak to our team to learn more about this.
How Negligence Could Cause Allergic Reactions In Restaurants
There are more ways that negligence can trigger an allergic reaction when eating at Wagamama—not just being served a dish with an ingredient you requested be omitted actually being present. For example:
Inadequate or incomplete allergy information was provided.

A dish being prepared wrongly, with an ingredient being added that was not listed under the allergen information for the dish.

Cross-contamination of allergens in the kitchen.

Being served food that was for another person.
All of these are examples of the kinds of mistakes that could cause an allergic reaction. And in such cases, we could be in a position to help you make a compensation claim. Give our team a call to find out more.
Restaurant Customer Rights And Protections
There are a number of rules and regulations that pertain to food safety in the UK, with the Food Standards Act 1999 being the primary set of regulations. If a restaurant or one of its staff fails to meet the obligations under these regulations, this could be seen as negligence.
There are also a whole host of health and safety regulations related to the foodservice sector that the restaurant has to comply with. Once again, a failure to comply fully with these regulations could be seen as negligence.
In both cases, if you were harmed by the negligent act, it is your right to pursue damages.
Responsibility To Provide Allergy Warning Information
In order for you to avoid triggering your food allergy in Wagamama, the restaurant and its representatives are required to ensure that you are provided with information about the allergen content of the food on offer. This is so that you can choose and order safely. 
How the order is placed affects the way the information has to be provided, for example:
If you are sitting down in the restaurant to eat, you must be provided with easily seen information that tells you where to find the allergen information. Allergens could be listed on the menu, or there could be a notice informing you how to obtain allergen information. There may even be allergy-friendly menus. If a specials board is being used, allergen information has to be readily available for the specials as well.

If you are phoning in an order for either delivery or to pick up as a takeaway, you might not have access to a hard copy of the allergen information. Because of this, the person taking your order should provide accurate allergen information when asked.

If you are using an app or a website to arrange a delivery, the allergen information must be available on the website or within the app.
If this information is incomplete, inaccurate or simply missing, this could be construed as negligence. If you suffer a reaction because of this failing,  you could possibly make a claim.
Your Rights If You Did Not Notify A Restaurant Of Your Allergy
There are no laws that say that you must tell the restaurant staff that you suffer from a food allergy. As we can see in the previous section, you are supposed to have easy access to the information you need about the allergen content of dishes to make your own safe choices.
If you do tell the staff you have a food allergy, they may offer to provide help in choosing safe dishes. And if they do, they must do this accurately. If they don't, and you suffer harm because of this mistake, we might be in a position to provide you with a personal injury lawyer to help you make a claim against the restaurant.
Wagamama Allergy Information And Menu
Although we can't provide you with full Wagamama allergy information, we can provide you with the list of dishes on offer. You will be in a position to get a general idea of what the problem dishes for your allergy could be. This list was correct at the time this guide was written.
Curry
Chicken Katsu Curry

Hot Chicken Katsu Curry

Hot Yasai Katsu Curry

Hot Vegatsu

Firecracker Chicken

Chicken Raisukaree

Prawn Raisukaree

Firecracker Prawns
Ramen
Kare Burosu Ramen

Chilli Prawn + Kimchee Ramen

Tantanmen Beef Brisket Ramen

Shirodashi Ramen

Chicken Ramen

Chilli Chicken Ramen

Chilli Sirloin Steak Ramen
Teppanyaki
Yaki Soba

Yasai Yaki Soba

Ginger Chicken Udon

Chicken + Prawn Pad-Thai

Yasai Pad-Thai

Teriyaki Salmon Soba

Teriyaki Sirloin Steak Soba

Yaki Udon
Donburi
Teriyaki Beef Donburi

Grilled Duck Donburi
Kokoro Bowls
Naked Katsu

Seared Nuoc Cham Tuna
Compensation Calculator For Allergic Reactions After Eating At Wagamama
If you want to know roughly how much you might receive in compensation if you win your claim, you can use the table below. The Judicial College in England publishes and maintains some guidelines for valuing injuries and illnesses, this table is based on these.
| Illness/Injury | Overall Severity | More Information | Range of Damages |
| --- | --- | --- | --- |
| Anaphylactic shock | Severe | A food allergy that results in an allergic reaction causing anaphylaxis. This would be a severe health issue, potentially lethal if the victim does not receive emergency medical treatment rapidly. Hospital treatment would be needed at first, with general recovery occurring within four weeks. However, there would likely be life-changing ongoing symptoms for up to two years after the event. | £36,060 to £49,270 |
| Food allergy | Minor | A food allergy that results in a minor allergic reaction. The symptoms would generally only be uncomfortable rather than painful. No professional medical treatment would be needed, and the symptoms would clear up completely within a few days to a couple of weeks. | From around £860 to £3,710 |
| Food allergy | Serious | A food allergy that results in a serious allergic reaction, but no anaphylactic shock. The symptoms would be quite bad, and a visit to the hospital would probably be required. After medical treatment, the symptoms should dissipate within four weeks. But there may be some minor symptoms lasting for up to two years. | £8,950 to £18,020 |
| Food allergy | Moderate | A food allergy resulting in moderate symptoms, that would be both painful and uncomfortable. A trip to the doctor might be needed for initial treatment, and then the symptoms would dissipate fully within four weeks. Any minor lingering symptoms would be trivial. | £3,710 to £8,950 |
Another option is to use a personal injury claims calculator to get an idea of how much compensation you might receive. However, the most accurate method of finding out how much you might get is to let a lawyer value your claim for you, taking into account its unique circumstances. You can speak to one of our expert advisors who can arrange this for you.
How You Could Also Make A Special Damages Claim
If you are successful in pursuing a compensation claim against Wagamama, whether the restaurant offers you a settlement out of court, or you are awarded one in court, the amount of compensation you receive will be calculated based on the extent of the harm suffered. 
There are general damages, covering physical harm, pain and suffering. The amount of general damages awarded will depend on how much pain you suffered, for how long, and whether there will be a long-term effect on your life. For example:
For a permanent disability.

If you had to go through painful, traumatic treatment.

For the pain and suffering of the symptoms of the allergic reaction.

As compensation for some kind of related psychological problem.
Special damages relate to financial losses. To claim back losses already incurred, you must submit evidence (bills, invoices, etc.), examples of special damages could be:
To make up for the loss of long-term income if your capacity for work will be reduced.

To cover lost income while you took time off work to heal.

To pay back the cost of any private healthcare you already paid for.

Out of pocket expenses.

The cost of hiring a professional nurse to take care of you at home.
If you want to know what kinds of damages you might be in a position to claim for, please give our team a call any time of the day or night.
How Our Team Could Help You After An Allergic Reaction In A Restaurant
Our team can provide you with any additional help and advice related to making a claim for a triggered food allergy at Wagamama in the UK. Just give our team a call, and they will explain what we can do for you. 
To find out more, why not check out our reviews?
No Win No Fee Claims For Suffering An Allergic Reaction After Eating At Wagamama
When you use our team of expert No Win No Fee solicitors, we will not ask you to pay a new claims fee. As the name suggests, if your claim does not win, you won't have to pay any of your lawyer's fees. Your Legal Expert lawyer also won't try to collect any fees until the claim is successfully resolved. 
If your solicitor does win your claim for you, they will ask that you pay a small, legally capped success fee, which will be deducted from the compensation award.
Talking To A Solicitor About Your Case
Have you been through a traumatic allergic reaction after eating at Wagamama? Do you believe that negligence was the cause? If so,  our friendly team is standing by to help you.
There are a number of ways you can get in touch:
By writing to us with through our

contact form

 

By calling us on 0800 073 8804

Or by using our live chat feature, bottom right.
Resources
Thank you for reading our guide to making a claim for an allergic reaction after eating at Wagamama. We hope you've found it helpful. These other guides might be useful to read too:
Claiming For An Allergic Reaction To Curry
Making A Claim Against A Spanish Restaurant For An Allergic Reaction
Claims Against A Pub For An Allergic Reaction
These other pages also have some good info:
Guide by Wheeler
Edited by Billing