Car Accident Claims | No Win No Fee
By Cat Way. Last Updated 6th October 2023. We have a wealth of information on our site about car accident claims. You can discover everything from compensation payouts for brain injuries to the issue of liability and proving fault in mud-on-the-road incidents.
Below, you can find key information on claiming compensation for a car accident. We go over eligibility criteria and discuss current compensation payout examples.
If you'd like to make a personal injury claim, Legal Expert can help. We have vast amounts of experience in this field of law and can share our knowledge and expertise with you.
Feel free to ask us any questions, big or small, without any obligation on your part to make a claim. You can reach us by:
Calling 0800 073 8804
Chat with us now using our live chat box in the bottom corner
Or write to us about your case via our contact us page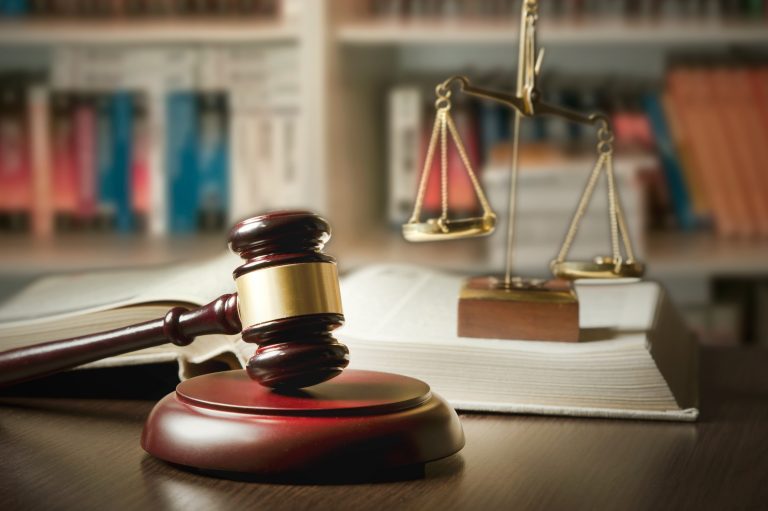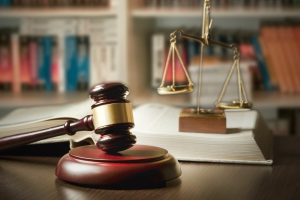 Select A Section
Can I Make A Car Accident Claim?
It's possible to pursue a car accident claim if you meet certain criteria. To succeed in a case you must prove:
The defendant (or the offending driver) owed you a duty of care
They breached that duty
And as a result of that breach, you suffered an injury
Proving point one is easy. Under The Highway Code, all road users owe each other a duty to keep each other safe on the roads, so far as it's possible to do so.
Establishing the second point is the trickiest. This requires evidence that shows that the other driver was at fault, or liable, for the accident. You can prove this using dashcam footage, photographs of the damaged vehicles or scene of the accident, or through witness evidence.
It's also necessary to prove that you suffered an injury that was caused by the accident or at least contributed to it.
Our team of car accident solicitors can help you establish whether or not you have a valid claim. Simply call us on the number at the top of this page to learn more.
How Long Do I Have To Claim For A Car Accident?
If you have been injured in a car accident, you must start a claim within the limitation period. Failure to make a car accident claim within the time limit could result in your case being dismissed at court. Therefore, it's important that you take action as quickly as you can. Not only will it give you more time to gather evidence, but if you work with a road traffic accident solicitor, they'll have sufficient time to prepare your argument.
As outlined in the Limitation Act 1980, the time you have to begin a claim for compensation for a car crash is typically three years from the date you were injured. However, minors injured in a car accident have three years from their 18th birthday to begin a claim. Additionally, the time limit is suspended for anyone who lacks the mental capacity to make their own claim. It would only begin if they ever gain the required mental capacity.
A litigation friend may act on the behalf of a minor or someone is not mentally sound enough to claim alone. The court can grant any responsible adult to be a litigation friend, including parents, relatives or solicitors. However, they must be able to make decisions that are fair and competent and should not have conflicting interests with the claimant.
Please don't hesitate to contact us if you have any questions about the time limits for car accident claims. Our advisors can help you with any queries free of charge and could also connect you with our experienced car accident solicitors.
If you have any queries about this, we'd be happy to answer them.
Car Accident Compensation Payouts In The UK
It's possible to include a range of things within car accident compensation payouts. They can be broadly split into two categories:
General damages – relates to the physical pain and psychological suffering inflicted by the injury, as well as the impact it's had on your quality of life (known as loss of amenity)
Special damages – relates to any financial losses that you may have incurred because of the injury. This can range from repairs to your vehicle to loss of earnings and medication costs.
In the table below, we have provided some examples of the amounts listed in the 16th edition of the Judicial College Guidelines (JCG). This is a document many legal professionals will use to help them value claims, as it lists guideline compensation brackets for various injuries.
We have also listed some examples of the amounts stated in the tariff of injuries in the Whiplash Injury Regulations 2021. These are fixed amounts.
| Injury | Notes | Compensation Guidelines |
| --- | --- | --- |
| Neck Injuries - Severe (ii) | Serious damage or fractures the the cervical spine discs which result in disabilities of a considerable severity. | £65,740 to £130,930 |
| Amputation of Arms - Loss of One Arm (iii) | One arm in amputated below the elbow through the forearm. | £96,160 to £109,650 |
| Back Injuries - Severe (iii) | The person suffers with chronic conditions due to a disc lesion or fracture, or a soft tissue injury. | £38,780 to £69,730 |
| Ankle Injuries - Severe | Ankle injuries that require an extensive treatment period or lengthy time in plaster. | £31,310 to £50,060 |
| Pelvis and Hip Injuries - Moderate (i) | A significant hip or pelvis injury that doesn't result in a major permanent disability and the future risk is not great. | £26,590 to £39,170 |
| Knee Injuries - Moderate (i) | A dislocation, torn cartilage or meniscus that causes minor instability, weakness and wasting. | £14,840 to £26,190 |
| Leg Injuries - Less Serious (ii) | There is no damage to the articular surfaces despite suffering a simple femur fracture. | £9,110 to £14,080 |
| Wrist Injuries | An uncomplicated Colles' fracture. | In the region of £7,430 |
| Whiplash Injuries with Psychological Injuries 2(1)(b) | A whiplash injury that lasts more than 18 months but not longer than 24 months. | £4,345 |
| Whiplash Injuries 2(1)(a) | A whiplash injury that lasts more than 18 months but not longer than 24 months. | £4,215 |
In the guides below, you can find lots of useful information on potential compensation awards for all different types of injuries.
Low Value Car Injury Claims – What Is The Whiplash Reform Programme?
On May 31st 2021, the way some car injury claims are made in England and Wales changed due to the Whiplash Reform Programme. Now, if you are over eighteen and the driver or passenger in a car accident claim with injuries valued at £5,000 or under, you will make your claim another way.
Furthermore, your whiplash injuries will be valued in line with the tariff set out in the Whiplash Injury Regulations 2021. These are fixed amounts. Any additional injuries you suffered that are not covered by this tariff will be valued traditionally. Additionally, if your claim is worth over £5,000 then you will claim the traditional way, but the whiplash tariffs will still apply.
To learn more about claiming for an injury after a car accident and how to claim for whiplash injuries, contact our advisors today.
How Legal Expert Could Help You Make A No Win No Fee Accident Claim
One of our solicitors could help you make a No Win No Fee car accident claim by offering their services under the terms of a Conditional Fee Agreement (CFA). Under a CFA, your solicitor won't ask you for a fee to start their work, nor will they ask for a fee for their continued services. Likewise, if your claim does not succeed, your solicitor will not take a fee for their work on your case.
However, if your claim succeeds, then your solicitor will be due a success fee. This is deducted from your compensation as a small, legally capped percentage. The legislative cap ensures that you keep the larger share of what you receive.
Working with a solicitor can come with many benefits. For example, one of our solicitors could provide legal advice after a car accident, and help you gather evidence to support your claim.
To find out if you could be eligible to work with one of our solicitors, contact our team of advisors today. They can evaluate your claim for free, and if they find that it could be valid, they could connect you with one of our solicitors. To get started:
More Car Accident Claims Guides
Below, we've included links to all of our guides on car accident claims. They answer a range of questions and provide advice and guidance on different situations.
Remember, if you have any questions at all, big or small, don't hesitate to give us a call on the number at the top of this page.