A Guide To No Win No Fee Solicitors
By Michael Patrick. Last Updated 30th March 2021. Welcome to our detailed guide on No Win No Fee solicitors. After being involved in an accident that wasn't your fault, you shouldn't have to worry about funding your case. For that reason, our team of personal injury lawyers can represent you in a financially secure way.
No Win No Fee agreements, also known as Conditional Fee Agreements, provide various benefits, and within this guide, we are going to take the time to outline what they are. We'll also explain how you can compare the services of different solicitors and the things to watch out for.
We want to help you with your claim. Our No Win No Fee solicitors have decades of experience in providing insightful, helpful and useful legal advice to those interested in making compensation claims. This guide will provide you with all of the information you need on the subject, and if you need any more free legal advice, why not get in touch with our personal injury claims advisers? You can reach them 24/7 in the following ways:
By calling 0800 073 8804
Or if you have any questions about No Win No Fee agreements
Select a section:
A Guide to No Win No Fee Solicitors and Compensation Claims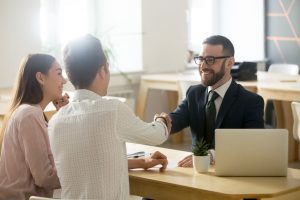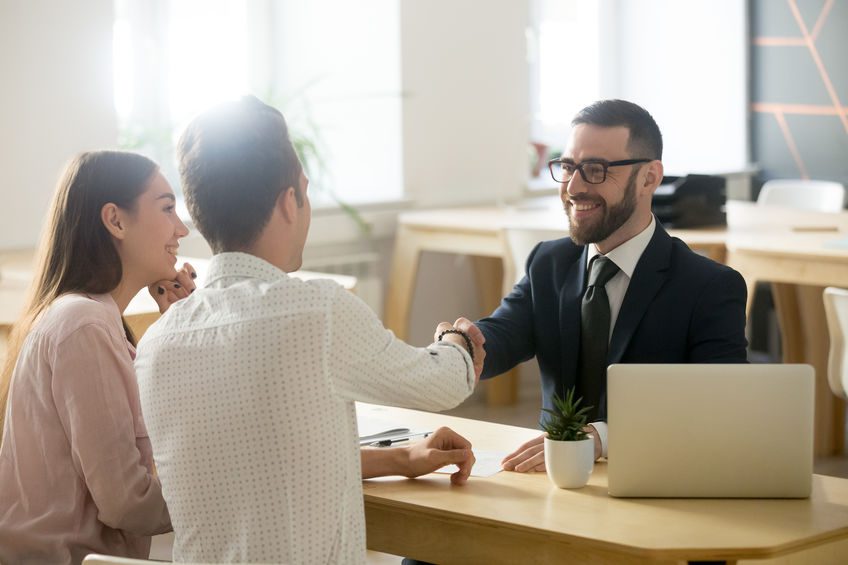 There are many situations in which you may wish to make a compensation claim. If you have been injured in an accident, you may have a viable claim. But legal representation can make the entire process of filing a claim that much easier. For example, No Win No Fee solicitors building disputes and resulting claims might seem complicated, but we can steer you through the process. This guide will be able to provide you with essential information.
In this guide, we hope to provide all the information you require when considering legal action. The true benefit of No Win No Fee solicitors employment disputes, claims and cases will become apparent as we work through several sections. We will cover the definitions of the agreement, situations in which it might be advantageous, the various facts and statistics linked to this legal practice and, finally, how to find the right law firm for you. If you find that you have any other questions, our contact details are in the final section.
What is a No Win No Fee Solicitor, and how can they benefit you?
This is the common name for services given by law firms who work with clients in a special No Win No Fee arrangement. Both the 'No Win' and the 'No Fee' parts of the name are quite literal. That is to say, in situations where a claim is not successful, no legal fees will be charged against the claimant by the law firm. In situations where you are considering legal action, the lack of No Win No Fee pitfalls can make the claiming process much more manageable.
In situations such as this, one of the main questions relates to the legal services' costs. In No Win No Fee, how much do they take can vary depending on the law firm? However, the charges are legally capped at 25% of the final compensation amount and there is a range of government-backed schemes which can ensure that the costs for the claimant are kept as low as possible, thanks to the Jackson Report. In all, a 'No Win No Fee' arrangement can make working with legal experts much easier and much more affordable.
What is a Conditional Fee Agreement?
The term 'Conditional Fee Agreement' (often abbreviated to simply CFA) is the legal name for a 'No Win No Fee' agreement. It is a term taken from No Win No Fee solicitors employment law and applies to personal injury compensation claims. It appears in British Law as the Conditional Fee Agreements Order 2013.
Though the 2013 revision of the law altered and updated many of the finer details of how CFAs are implemented, the broader strokes of the agreement remain the same. The agreements still apply to claims cases in which the law firm takes their final fees from the compensation settlement amount. If the claim is unsuccessful, the law firm's legal fees will not be charged to the claimant. In a CFA between a claimant and a law firm, the percentage amount of the final compensation settlement that will be deducted as a fee will be agreed before work is started on the case.
If you'd like to discuss Conditional Fee Agreements or No Win No Fee claims generally and how this approach might be able to benefit you, feel free to talk to our team today.
Why was No Win No Fee Introduced into British Law?
The history of this kind of agreement in Britain can be traced back over several decades. It was in 1995, for example, when the Conditional Fee Agreement was first introduced into English and Welsh courts for a range of selected cases. Three years later, in 1998, these selected cases were expanded to include all civil cases, though there was a notable exception for action in family courts.
By 1999, the government began to introduce the Access to Justice Act, which became law in 2000 and made the CFA much more attractive to potential claimants. Since then, there have been various additions, changes and alterations made to the law. The aforementioned Jackson Report introduced many of essential changes in 2013, leading to the approach we see today in so many No Win No Fee car accident claims. Currently, the CFA remains one of the best No Win No Fee lawyer UK options. Feel free to call our team and discuss whether this agreement might be right for you and your claim.
Can No Win No Fee Solicitors and Law Firms Claim 100% Compensation for Clients?
If you want to work with a No Win No Fee lawyer UK laws will outline exactly how much can be taken from the settlement total. As you can see from many of the positive No Win No Fee claims reviews we have received, our company works hard to win you a financial settlement for your injury. Part of this is ensuring that you are actually able to claim the highest amount of compensation possible and that you keep the vast majority of it following the successful resolution of your case.
As stipulated in British Law, legal firms are prevented from taking more than 25% of a final settlement total as a fee. This means that you will be able to keep at least 75% of the settlement total. However, thanks to the legal assistance from our team, your settlement amount could be much higher than initially envisaged. As we will discover in a later section, the way in which the settlement is calculated can be very complicated. With our team's help, you can ensure that this total is as high as possible and that you are claiming for every single expense. Thus, even when the legal fees are considered, the settlement total could be higher than you originally anticipated.
Accident At Work No Win No Fee Solicitors and Compensation Claims
There are many situations in which you may wish to make an accident at work claim compensation using such an agreement. One of the most common involves a workplace injury. If you have been injured in your place of work, you may be owed compensation. As per the Employers' Liability (Compulsory Insurance) Act 1969, your employer must ensure that your workplace is safe and free from hazards to a reasonable degree. The Health and Safety Executive (HSE) provides guides and regulations as to how this can be accomplished. If your employer is found to be breaching HSE advice and guidelines, they may be liable for compensation.
Claiming against your employer can be difficult. A claim can have huge implications for your career and your finances. As such, you will likely want to reduce the risk involved in making a claim. Cases like this are why we recommend a CFA approach. If your employer is liable for your injury, making a compensation claim may be the best course of action.
Public Injury Compensation Claims
Accidents that happen in a public place can involve a range of potentially liable parties. Factors such as whether the accident took place in a commercial or industrial area, the nature of the accident and the severity of the resulting injury can all dictate the way in which you will need to approach a claim. If you hire a solicitor, you can dramatically reduce the hassle and stress of filing a claim. But what do you need to know about public injuries cases?
Public injury claims can be among the most complex, especially when multiple parties may be liable for compensation. Working with the best No Win No Fee solicitors UK courts have to offer means that we can examine your claim and put everything in simple, easy-to-understand terms. The Occupiers' Liability Act 1957 is one of the most relevant pieces of legislation in such cases. It protects members of the public and places a duty of care on the occupier of any public place. The HSE will provide a number of laws and guidelines which must be followed. When these are contravened, the occupier may be liable for compensation. If you call our solicitors today, we can evaluate your case and help you learn more about the compensation you may be owed.
To learn more about public liability No Win No Fee claims, please contact our team.
Medical Negligence Solicitors and Compensation Claims
Injuries and health concerns which arise as the result of substandard medical care can be incredibly serious. This is why No Win No Fee medical negligence claims are another common way in which claimants wish to take advantage of our services. If you believe that your health has been negatively affected by the care you received from a medical professional, you may have a viable compensation claim. If it can be proved that the doctor, nurse or other party acted negligently and contravened their duty of care, we can help you file a compensation claim. Referring No Win No Fee solicitors medical negligence cases can help ensure that you are heightening your chances of winning compensation.
Car Accident Solicitors and Compensation Claims
Accidents on the road can be devastating. Fatal and injurious accidents are often suitable for compensation claims, as long as it can be demonstrated that one or more parties acted negligently and, in doing so, caused you to suffer an accident. For No Win No Fee solicitors, car accident claims are the most common types of cases. We have a considerable amount of experience in such matters, so feel free to contact our team today and discuss what we can do to help you.
Statistics On No Win No Fee Compensation Claims
When considering a compensation claim, you may find that the range of facts and statistics can help you discover the right way in which to proceed. These facts, statistics and figures include:
According to the latest figures from the Compensation Recovery Unit (part of the Department for Work and Pensions), between 2019 to 2020, there were:

79,027 claims made in relation to an employer
15,845 for medical negligence, and
72,587 for public liability.
And 653,052 cases in relation to road traffic accidents.

Around £16.2 billion is the estimated cost of injuries and ill health due to working conditions in 2018/19 according to the Health and Safety Executive (HSE). In 2019/20, around 693,000 people suffered injuries at work, according to the Labour Force Survey.
As outlined by their Annual report and Accounts 2019/20, the NHS received 11,682 new clinical negligence claims, an increase of about 1,000 in the previous year.
Whether you need help from No Win No Fee solicitors in relation to housing or unfair dismissal, you could benefit massively from professional help from our team. To find out more about No Win No Fee claims, simply call our team today.
Do I Need To Use A No Win No Fee Solicitors Near Me?
You do not need to use local No Win No Fee solicitors to pursue your case. Most good claims services, including our own, can cover all of the UK.
The internet has opened up the market to claimants. Now they can access the best legal advice regardless of location, with communication conducted via email, phone, letter and smart devices. This just makes it easier for you and empowers you with greater choices.
Using our extensive network, we can also arrange a medical assessment local to your postcode. Also If you need physiotherapy treatment, this can also be arranged locally to your postcode.
What can a No Win No Fee Solicitor Claim for a Client?
One of the main advantages of working with a legal professional is the ability to maximise your compensation payout. If you are trying to compare No Win No Fee solicitors, knowing that you have a team who will take care of your various costs, damages and expenses are essential. With our help, you may be able to claim the following:
General damages: these are designed to compensate you for the pain, suffering and turmoil you experienced due to the injury.
Special damages: these are intended to compensate for the more esoteric costs, such as damage to personal property, loss of reputation or other financial losses which have occurred as the result of the accident.
Medical expenses: these can cover the various medical expenses incurred, such as equipment, specialist treatment, private medical care, etc.
Travel expenses: these expenses refer to the cost of travel brought about due to your accident, such as trips to the doctor's offices or even trips to see an overseas specialist, if required.
Funeral expenses: in the very worst cases, the costs of a funeral can be recovered as part of a compensation claim.
Call our team today and discover what else can be factored into No Win No Fee claims.
Approaching Personal Injury Claims
With our assistance, ' personal injury claims have never been more straightforward. If you have been affected by an accident or an injury that was not your fault, a Conditional Fee Agreement may be the best way in which to deal with the aftermath of your injury.
In these situations, legal representation is provided to the claimant with no upfront cost. As a time when you might be struggling to deal with your financial situation, perhaps due to having to take time off work or having to pay for medical expenses, legal costs can be a huge barrier to seeking compensation. Our CFA can provide you with legal representation without the massive upfront or ongoing fees. Furthermore, if your case is not successful, you will not need to pay our legal fees. For those who have suffered a personal injury and want to make a claim, this approach could provide the best possible route to winning compensation. Also panel of no win no fee solicitors we work with are regulated by the Solicitors Regulation Authority or (SRA).
How Much Can I Claim for a Personal Injury using a No Win No Fee Solicitor or Law Firm?
One of the most common questions we encounter from potential clients involves predicting their final compensation amount accurately. This can be difficult. Compensation can vary based on several factors, especially the severity of the injury. However, we can provide you with a general estimate. The following table includes average payout totals for two of the more common injuries:
Injury
Severity
Amount
Notes
Foot Injury
Modest
Up to £12,900
Simple metatarsal fractures, ruptured ligaments, puncture wounds and similar injuries.
Foot Injury
Severe
£39,390 to £65,710
Fractures of both heels or feet with a substantial restriction on mobility or considerable and permanent pain. The bracket will also include unusually severe injury to a single foot.
Achilles Tendon Injury
Minor
£6,820 to £11,820
The consequences of these injuries may include some damage to the ankle and movement.
Achilles Tendon Injury
Most Serious
In the region of £36,060
Severance of the tendon and the peroneus longus muscle giving rise to cramp, swelling, and restricted ankle movement necessitating the cessation of active sports.
Ankle Injury
Modest Injuries
Up to £12,900
Within this bracket, it would include less serious, minor or undisplayed fractures, sprains, and ligamentous injuries.
Ankle Injury
Very Severe
£46,980 to £65,420
Within this bracket, it would include cases of a transmalleolar fracture of the ankle with extensive soft-tissue damage resulting in deformity and the risk that any future injury to the leg might necessitate a below-knee amputation.
Leg Injury
Less Serious
£16,860 to £26,050
Cases of this nature would involve fractures from which an Incomplete Recovery is Made or Serious Soft Tissue Injuries
Leg Injury
Severe
£90,320 to £127,530
The Most Serious Injuries Short of Amputation
Some injuries, although not involving amputation, are so severe that the courts have awarded damages at a similar level.
Wrist Injury
Very Minor
£3,310 to £4,450
Within this bracket it will include soft tissue injuries necessitating application of plaster or bandage for a matter of weeks and a full or virtual recovery within up to 12 months or so.
Wrist Injury
Serious
£44,690 to £56,180
An injury of this severity would result in the total loss of function in both wrists.
Neck Injury
Minor
£4,080 to £7,410
Within this bracket, any injuries suffered will recover within a period of about one to two years.
Neck Injury
Severe
In the region of £139,210
Injuries of this nature are often associated with paralysis, serious pain, and life-altering implications.
Back Injury
Minor
Up to £2,300
Within this bracket the injury endured is expected to recovery within three months.
Back Injury
Severe
£85,470 to £151,070
Back traumas of this severity would have life-altering consequences, pains, and issues.
Your specific injury or issue may not be listed in the above table. For example, we have dealt with No Win No Fee lawyers employment claims and the payouts can be significant. If you would like a more accurate estimation of your potential settlement amount, why not call our offices today and arrange a free legal consultation with one of our No Win No Fee solicitors?
How to Start a Claim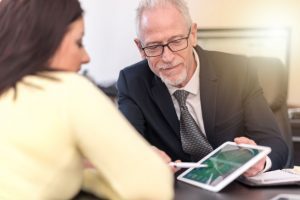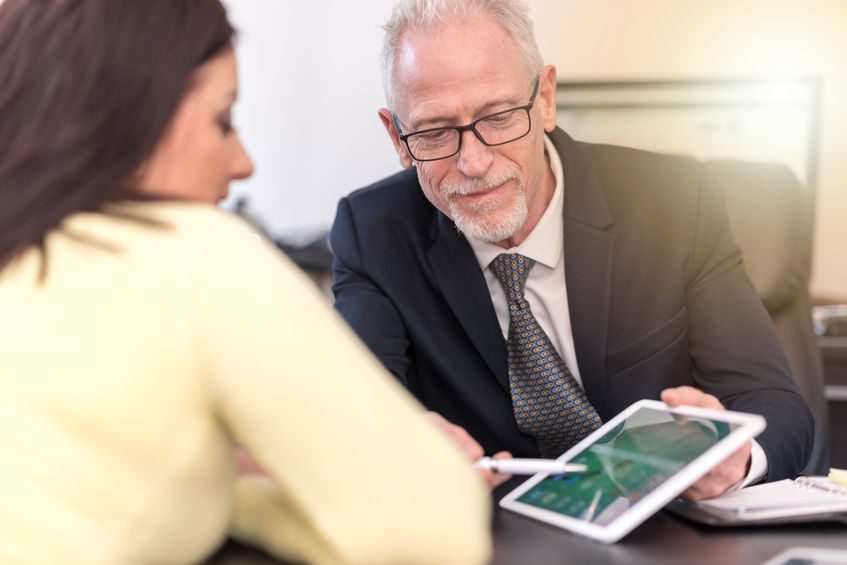 The process of making a compensation claim is not always easy. There are many laws, regulations, and rules that must be adhered to simply to file a claim. If you are dealing with the fallout of an accident or a serious injury, this can be complicated and stressful. In situations such as this, we always advise clients to seek out expert legal assistance.
When it comes to finding help, you may turn to the internet to compare No Win No Fee solicitors.
To that end, we're able to offer clients a free, no-obligation consultancy session.
In this consultation, we'll be able to help you review the case. We can go over every small detail and provide you with an informed opinion as to the potential success of your claim, how much you might receive and what should be done next. We can outline the benefits of our CFA approach and ensure that you are getting the right legal help. If you do decide to work with us, we can then arrange for a local medical evaluation, in which a doctor near your home can give a full and thorough diagnosis of your injury. We can conduct further evidence-gathering operations, address the administrative side of the claim, and help you relax and recover while we do the difficult work. If you would like to learn more about how to arrange this consultation session, our contact details are available in the final section of this guide.
Why Choose us as your No Win No Fee Solicitor when Claiming Compensation?
Selecting the right solicitor is an integral part of your claims process. You may compare No Win No Fee solicitors online, but after a short chat with us, you'll come to understand that we want to help you above all else.
There are many reasons why we stand out from the competition, but those who work with us can take advantage of the following benefits:
Our Conditional Fee Agreement minimises the financial risk of claiming compensation.
The no-obligation legal consultation which we provide free of charge.
Our ability to arrange a full diagnostic appointment with a doctor local to you.
Our wealth of experience in the legal trade and our long history of successful claims.
The conviction, determination and resolve of our team to fight for your claim and maximise your payout.
Perhaps most important of all, however, is the fact that we focus so heavily on client satisfaction. We want you to be happy with your claim, your settlement amount and your law firm. When you need the very best legal assistance available, you need only one company to call. Please speak to us today to find out how we can help you.
Call for Free Advice and To Start a Claim
Thank you for reading our guide to No Win No Fee claims. Now, if you'd like to speak to our No Win No Fee solicitors, there are a few ways you can do so:
Call 0800 073 8804 and speak to our team.
Fill out the online contact form, and we'll arrange a consultation at a time that suits you.
Open up the chat feature on our website and speak to us directly about how we can help.
Making a compensation claim can be challenging, but it doesn't have to be. Please speak with us today and discover the real benefits of working with a team of legal experts.
Helpful Links
In this penultimate section of our guide to No Win No Fee claims, we've included some extra resources and guides you may find useful.
Have you suffered mentally after an accident? Click the resource above to access NHS support.
This SRA link also provides information on choosing a no win no fee service.
This link is from a government website that has some useful information on claiming compensation.
This government page explains how to claim compensation yourself or if using a No Win No Fee Solicitors or claims management company.
LegalExpert.co.uk explains everything you need to know about No Win No Fee agreements and services.
this handy guide tells you all about making a No Win No Fee road traffic accident claim for injuries like whiplash.
Head here to find out more about making a claim for a workplace injury.
No Win No Fee Solicitors FAQ
In our final section, we've included answers to some frequently asked questions on Conditional Fee Agreements.
What are the time limits for making a No Win No Fee compensation claim?
To make a successful claim and receive compensation, you must begin your claim within 3-years from the date of the incident. This is also referred to as a personal injury claims time limit, and should you fail to meet this criterion, the validity of your case could be compromised.
Are there exceptions to making a No Win No Fee Compensation claim?
Yes, there are exceptions to No Win No Fee cases. If a case involves a child under the age of 18, or if a case involves someone who lacks the capacity to handle their own claim, then the limitation period can be adjusted.
For cases involving a child under the age of 18, a litigation friend will be appointed by the court to represent the case. Similarly, a third party (such as a parent or spouse) can be appointed to handle a case on behalf of a loved one who lacks the mental capacity to handle their own case. This would directly fall under the Mental Capacity Act 2005.
Why make a No Win No Fee claim?
There are numerous reasons to make a No Win No Fee claim. Firstly, if you have been affected by the negligent actions of a third party, making a claim can hold them accountable for their negligence. Secondly, if you have suffered any form of loss or experienced financial harm after an accident, then a claim is a great way to combat these issues.
No Win No Fee claims simply ensure that everybody has access to the justice they deserve.
Thank you for reading our guide to using the services of No Win No Fee solicitors.