How To Make A Misdiagnosis Claim
How much compensation can I claim for a misdiagnosis?
By Mark Ainsdale. Last Updated 30th March 2021. Welcome to our guide to misdiagnosis claims. Most of us have complete faith in our doctor's diagnosis and treatment recommendations. We never for a second doubt that it could be wrong. Yet in just one year, it was reported in NHS Resolution's Annual Report and Accounts 2019/20 that the provisions for injury claims have increased to £84.1 billion, with 11,682 new claims and reported incidents lodged too.
Within this guide, we are going to address how a misdiagnosis claim could be a suitable course of action. More importantly, we are going to discuss the claims process and how a personal injury solicitor could assist you in taking legal action.
Types of clinical negligence misdiagnosis claims
When it comes to clinical negligence claims, there are essentially three categories of claims – total misdiagnosis in which the symptoms are not diagnosed at all, wrongful diagnosis, in which the symptoms are incorrectly diagnosed and late diagnosis, in which the symptoms are diagnosed beyond a reasonable time lapse.
Claims for total misdiagnosis – A total misdiagnosis is also known as a missed diagnosis.  When a medical practitioner fails to recognise an existing condition or illness symptoms, it is called a complete or missed misdiagnosis. Without a diagnosis, the patient does not receive the necessary treatment, resulting in the condition getting progressively worse, leading to more prolonged treatment and longer recovery times.
Claims for wrongful diagnosis – Wrongful diagnosis can create two types of scenarios. In some cases, the patient's symptoms are wrongly identified, and the patient mistakenly undergoes treatment that was not needed. The most common examples are patients who get an organ or tissue removed after a wrongful diagnosis or patients who undergo chemotherapy unnecessarily.
In other cases, while the patient is receiving treatment for a condition that does not exist, their actual condition goes treated, resulting in the patient then requiring more extensive treatment. There is also the psychological element to be considered from being told that they are seriously ill, which in fact, it is not the correct diagnosis.
Claims for delayed diagnosis – When the symptoms are not diagnosed in time, the patient's condition progresses and is only diagnosed when it has reached an advanced stage. A delayed or late diagnosis causes the patient to suffer unnecessarily, and when treatment eventually begins, the recovery time tends to be longer. In some cases, depending on the condition, it can also impact the patient's life expectancy.
The table below shows some estimates for misdiagnosis resulting in severe health problems for the victim.
| Injury | Severity | Amount | Description |
| --- | --- | --- | --- |
| Mental Anguish | | Up to £4,380 | Fear of impending death or harm. |
| Death | Full Awareness | £11,770 to £22,350 | A state of full awareness but death still occurs after two weeks. |
| Death | Serious Unconscious | Up to to £2,620 | A situation where unconsciousness happens and leads to death within one week |
| Death | Unconscious | £3,530 to £4,120 | A situation where unconsciousness leads to death within six weeks of injury. |
| Brain Injury | Minor | Up to £11,980 | Minor injury to the brain enough to cause problems |
| Misdiagnosis | Minor | £3,180 to £19,170 | A delay in diagnosing the likes of ectopic pregnancy, but the impact isn't significant, such as fertility not being affected. |
| Misdiagnosis | Severe | £31,950 to £95,850 | Infertility arising from a failure to diagnose an ectopic pregnancy. |
| Illness | Minor | £860 to £3,710 | A minor illness arising from the likes of a medication error. Symptoms resolve in full in a short space of time with no lasting symptoms. |
| Illness | Severe | £36,060 to £49,270 | Severe toxicosis, requiring hospital admission. Some effects may be permanent. |
| Paralysis | Quadriplegic | £304,630 to £379,100 | Can lead to permanent deformity as a result of the injury sustained. |
| Paralysis | Paraplegia | £205,580 to £266,740 | Loss of mobility impacting life expectancy & sexual function |
| Paralysis | Paraplegia | £42,090 | Shorter durations of paraplegic symptoms |
Why do medical misdiagnoses occur?
There are several reasons why medical misdiagnoses occur. Though one of the most common reasons is negligence, this is not always the case. A medical diagnosis may occur because a doctor did not do a thorough investigation of the symptoms presented or because the doctor did not perform the correct tests that may have led to the disease being identified.
The likelihood of misdiagnosis is higher when the patient is attended to by unsupervised junior medical staff or because the doctor just did not have the necessary experience in that particular speciality.
Another common cause of misdiagnosis is wrongfully interpreting diagnostic tests such as X Rays, smears, biopsies, MRI scans, tissue samples and biopsies.
When are you entitled to claim compensation?
You may be eligible to make misdiagnosis claims for compensation if the pain and suffering you are experiencing is more than what you would have experienced if your condition had been correctly diagnosed. Also, this should have been due to a medical professional's misdiagnosis and should be no fault of yours.
Statute of limitations for filing medical negligence compensation claims
There are particular statutes of limitations with regards to filing a compensation claim for medical misdiagnosis. As a general rule about the time limit, you must file the claim within 3 years of the date of misdiagnosis.
It could be that there was a considerable time lapse from your first visit to the doctor and second visit when the misdiagnosis was discovered. In this case, you must file the claim within 3 years from the date you discovered that your injuries or worsening health issues were due to misdiagnosis.
The deadline can be extended only under a few laid-down circumstances.
Who is the misdiagnosis claim filed against?
You must file a medical misdiagnosis claim against the hospital or GP surgery that you first consulted with.
If the consultation and treatment were carried out in an NHS hospital, the claim should be filed against the NHS Trust in question.
If the consultation were carried out in a private clinic, your misdiagnosis claims would be filed against the medical practitioner in question or against their insurance company.
What do you need to file a successful claim?
According to the law, all healthcare professionals owe their patients a duty of care. The most critical factor in filing a successful medical misdiagnosis claim is establishing that the medical professional was negligent in their commitment towards you. In other words, you will need to prove that there was a breach of duty.
Negligence or breach of duty is said to have occurred when the standard of care received is not at the standard of competency expected of a professional in the same field.
Your personal injury lawyer must demonstrate that the lack of treatment or in some misdiagnosis cases, the treatment you received, was responsible for causing you unnecessary pain, injury, or suffering.
What is important to remember in misdiagnosis claims is that even if you can prove negligence you may not be awarded any compensation if your symptoms did not get worse despite the wrongful treatment or lack of treatment. The main clause for winning the claim is that the misdiagnosis should have caused or worsened your condition or illness.
Calculating the compensation claim for misdiagnosis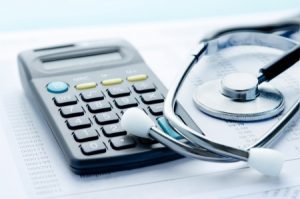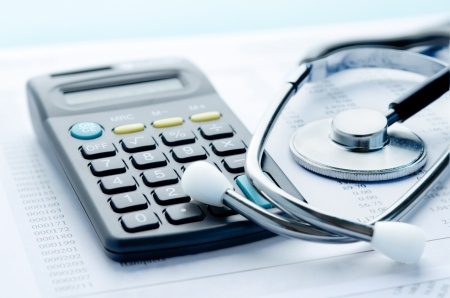 No one amount is awarded to all claimants in medical negligence cases. The amount you are awarded will depend on several different factors, such as:
The nature of your illness
The severity of the injury you have sustained.
The unnecessary pain and suffering you had to go through because of wrongful medical treatment
The length of time that your recovery time was extended by
The overall impact that the medical negligence has had on your quality of life
If there are any changes to your life expectancy due to the misdiagnosis
In case of medical negligence, you are entitled to claim for two types of damages – general and special.
Under general damages, you can claim compensation for the pain, disability and suffering that you may have experienced because of the misdiagnosis.
Under special damages, you can claim compensation for all expenses that were directly due to the medical misdiagnosis. This includes doctor's fees, cost of diagnostic tests, treatment and medications, loss of income, cost of personal care and transportation expenses to and from the hospital for treatment. You may also be entitled to claim for home care if necessary as well as any structural modifications to your home or vehicle.
Understanding No Win No Fee Agreements
If you intend to go ahead and file a compensation claim for medical negligence, it is always advisable to hire a personal injury lawyer instead of pursuing the case yourself. If you have a strong case, most personal injury lawyers will agree to help you out on a No Win No Fee basis. This means you do not have to pay any legal fees upfront.
The lawyer will file the case and represent you in court without charging you anything. You only pay after the case is closed and only if the lawyer has won the misdiagnosis claims for you. The amount that you are due to pay will be a percentage of the total compensation awarded to you. Contact us today for free advice, or click here to read our No Win No Fee guide.
Contact Our Team
After taking the time to read our guide, you may have additional questions relating to your medical negligence claim. If so, why not contact our team as they can help you to start your claim? Our medical negligence solicitors can offer free legal advice of no obligation. To speak with our team about working with misdiagnosis solicitors, please use one of the following quick and easy methods:
Call us on 0800 073 8804.
Or, click the live chat icon in the right-hand corner to speak with an advisor.
Misdiagnosis FAQs
Could you claim misdiagnosis compensation?
Claiming compensation for a misdiagnosis comes under general damages, as this covers any pain and suffering if a doctor failed to diagnose you properly.
Can you sue for a misdiagnosis?
You can file a claim against the doctor in question for a misdiagnosis, with very rare cases of accident claims against leading specialists and nurses.
How do you prove misdiagnosis?
A patient has to prove that another doctor acting with full competency and attention to detail might not have misdiagnosed your injury in the same manner that your own doctor has.
What should you do when you have been misdiagnosed?
Some injuries are commonly misdiagnosed. But in any event, you should gather information to understand the situation before focusing on the symptoms rather than diagnosing an injury, and to mention everything of relevance.
What classes as a misdiagnosis?
A misdiagnosis sees the medical professional providing a prognosis based on symptoms, but with the prognosis being incorrect and the condition being something different, especially if it ends up being something worse, such as brain injuries or even a cancer misdiagnosis.
What happens if a doctor misdiagnosed you?
The doctor could then be liable for malpractice. But it's important to have clear evidence supporting this allegation.
How long does it take to settle a negligence claim?
The usual period of settling such a claim is between 18 months and 2 years. But some claims could stretch to 3-4 years if they have to go to court.
What are the 4 D's of medical negligence?
These are Duty, then Deviation, along with Direct Causation and also Damages.
Thank you for reading our guide to misdiagnosis claims.