How To Make A Misdiagnosis Claim
By Cat Soong. Last updated 26th April 2022. Experiencing a medical misdiagnosis when we attend a GP appointment or visit the hospital can have significant consequences.
We may not get the treatment we need, meaning our injury or illness could worsen. If it involved something like misdiagnosed cancer, it could allow the cancerous cells to spread, and the illness may progress past the point at which treatment is effective.
In just one year, it was reported in NHS Resolution's Annual Report and Accounts 2020/21 that a staggering £2.26 billion was spent on settling clinical negligence claims for that year alone.
In this guide, we'll examine medical misdiagnosis claims and the situations within which they could be justified.
If you have any questions while reading this guide, please call us on the number at the top of this page, write to us about your potential claim online, or chat now using our live chat function.
To learn more, please click through the sections below.
Select a Section
What Is Medical Misdiagnosis?
A medical misdiagnosis claim is a type of medical negligence claim you could make if your healthcare provider failed to uphold their duty of care to you. This means that the care you receive must meet a minimum expected standard, and if it doesn't, and you suffer avoidable or further harm as a result, you may be able to claim misdiagnosis compensation.
Our advisors can provide more information on misdiagnosis claims, and can help you identify who is at fault for the harm you have suffered.
How Do You Prove That A Medical Misdiagnosis Has Happened?
The most important part of making a successful medical misdiagnosis claim is proving that the medical professional in question was negligent towards their duty of care to you. Negligence or a breach of duty can be identified by substandard care or inability to follow professional guidelines, resulting in a lack of competency normally expected from another practitioner.
To have grounds to claim compensation for any resulting suffering, you must be able to demonstrate that the action or inaction from your medical practitioner was responsible for causing you unnecessary pain, injury, or suffering.
Within this guide, we will address how misdiagnosis claims could be a suitable course of action. More importantly, we will discuss the claims process and how a personal injury solicitor could assist you in taking legal action.
Types Of Clinical Negligence Misdiagnosis Claims
When it comes to clinical negligence claims, there are essentially three categories of claims – total misdiagnosis in which the symptoms are not diagnosed at all, wrongful diagnosis in which the symptoms are incorrectly diagnosed and late diagnosis in which the symptoms are diagnosed beyond a reasonable time lapse. All of this may influence your potential delayed treatment compensation amount.
Claims for a total misdiagnosis – This type of error is also known as a missed diagnosis. When a medical practitioner fails to recognise an existing condition or illness symptoms, it is called a complete or missed misdiagnosis. The patient does not receive the necessary treatment without a diagnosis, resulting in a progressively worsening condition, leading to more prolonged treatment and longer recovery times.
Other Types Of Claims
Claims for a wrongful diagnosis – Another type of misdiagnosis claim are those made for wrongful diagnosis. A wrongful diagnosis can create two types of scenarios. In some cases, the patient's symptoms are wrongly identified, and the patient mistakenly undergoes a treatment that was not needed. The most common examples are patients who get an organ or tissue removed after a wrongful diagnosis or patients who undergo chemotherapy unnecessarily.
In other cases, while the patient receives treatment for a condition that does not exist, their actual condition goes treated, resulting in the patient requiring more extensive treatment. There is also the psychological element to be considered from being told that they are seriously ill, which in fact, it is not the correct diagnosis.
Claims for delayed diagnosis – When the symptoms are not diagnosed in time, the patient's condition progresses and is only diagnosed when it has reached an advanced stage. A delayed diagnosis or delayed treatment causes the patient to suffer unnecessarily, and when treatment eventually begins, the recovery time tends to be longer. In some cases, depending on the condition, it can also impact the patient's life expectancy.
To learn more about misdiagnosis claims and how much you could receive in misdiagnosis compensation, contact our advisors today.
Missed Fractures And Missed Broken Bones
Some of the medical misdiagnosis claims which people make each year may be related to broken bones and fractures. Injuries of this type can potentially become worse and cause a lot of pain for the victim if they are misdiagnosed by a medical professional due to negligent behaviour. You can contact our advisors about potentially starting a claim if you have been affected by a missed or delayed diagnosis of a fracture injury.
One example of a missed fracture diagnosis which could lead to a claim is a missed ankle fracture. You can learn more about potentially claiming for this type of missed fracture in the video below.
Can I Make Misdiagnosis Claims On Behalf Of Someone Else?
If a relative suffers as a result of a medical misdiagnosis, they could receive compensation. And depending on what the correct diagnosis is, it could be that the victim receives delayed treatment compensation. So, in many cases, the next step would be to file a claim.
However, if they're unable to do so for themselves, you could be able to make legal proceedings on their behalf by assuming the role of their litigation friend. By assuming this role, you could be able to claim on behalf of a loved one, whether it's a friend, relative or someone in your care.
You may wish to act as a litigation friend in one instance on your child's behalf. As the minimum age to make legal proceedings is 18, you can seek compensation on their behalf if they're entitled to compensation but aren't yet old enough to claim it. This way, you can secure their payout in a trust, which can be accessed to cover costs related to damage resulting from their misdiagnosis.
To learn more about making misdiagnosis claims on behalf of someone else, please get in touch about your case today for some free legal advice from our specialist advisors. In the meantime, please read on.
Why Do Medical Misdiagnoses Occur?
There are several reasons why medical misdiagnoses occur. Though one of the most common reasons people make misdiagnosis claims is negligence, this is not always the case.
A medical diagnosis may occur because a doctor did not thoroughly investigate the symptoms presented or because the doctor did not perform the correct tests that may have led to the disease being identified.
The likelihood of misdiagnosis is higher when the patient is attended to by unsupervised junior medical staff or because the doctor did not have the necessary experience in that particular speciality.
Another common cause of misdiagnosis is wrongfully interpreting diagnostic tests such as X Rays, smears, biopsies, MRI scans, tissue samples and biopsies. Any of these scenarios could allow you to claim delayed treatment compensation successfully.
How Long Do I Have To Make A Medical Misdiagnosis Claim
There are particular statutes of limitations with regards to filing a compensation claim for medical misdiagnosis. As a general rule about the time limit, you must file the claim within 3 years of the date when the error occurred.
It could be that there was a considerable time lapse between your first visit to the doctor and the second visit when the misdiagnosis becomes noticeable. In this case, you must file the claim within 3 years from the date you discover that your injuries or worsening health issues are due to a missed or late diagnosis.
The deadline extends only under a few specific circumstances. Please read on or get in touch today for free legal advice to learn more about misdiagnosis claims.
Who Is The Misdiagnosis Claim Against?
You must file a medical misdiagnosis claim against the hospital or GP surgery that you first consulted with.
If the misdiagnosis occurred as a result of negligence in an NHS hospital,the claim should be against the NHS Trust in question. When suing the NHS for misdiagnosis, you must be able to prove that your misdiagnosis came about as a result of negligence.
If the consultation happens in a private clinic, your misdiagnosis claims may be against the medical practitioner in question or their insurance company.
Calculating The Compensation Claim For Medical Misdiagnosis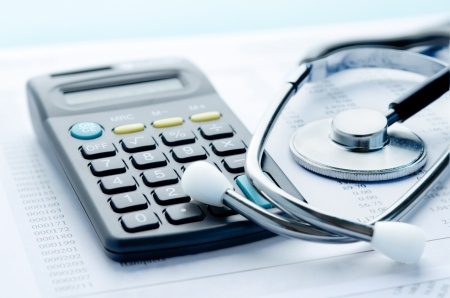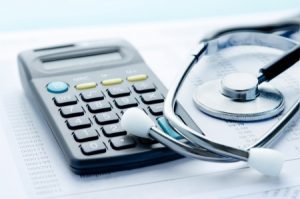 No single amount is awarded to all claimants in medical negligence cases. The amount you receive depends on several different factors, such as:
The nature of your illness
Also, the severity of your injury
The unnecessary pain and suffering you're enduring because of wrongful medical treatment.
Additionally, the length of time that your recovery time extends by
The overall impact that medical negligence has on your quality of life
If there are any changes to your life expectancy due to the misdiagnosis
In the case of medical negligence, you can make misdiagnosis claims for two types of damages, which will come together to form your final sum.
Under general damages, you can claim compensation for the pain, disability, and suffering you may have experienced because of the misdiagnosis.  It can be hard to define the average amount of compensation when suing the NHS for misdiagnosis, as compensation awards depend on the unique circumstances of your case.
However, many legal professionals use the Judicial College Guidelines (JCG) to help them value potential claims. The JCG provides guideline compensation brackets for a variety of injuries, illnesses, and conditions, some examples of which you can see in the table below.
| Injury Type | Compensation Bracket | Notes |
| --- | --- | --- |
| Severe Psychiatric Damage (a) | £51,460 to £108,620 | Inability to cope with work, education, and life, with a poor prognosis. |
| Moderately Severe PTSD (b) | £21,730 to £56,180 | Cases where some recovery is possible with professional help, with effects that still cause significant disability. |
| Total Blindness | In the region of £252,180 | Total blindness in both eyes. |
| Total Deafness | £85,170 to £102,890 | Consideration given to presence of speech deficit and tinnitus. |
| Lung Disease (b) | £65,710 to £91,350 | Lung cancer causing severe pain, impairing both function and quality of life, generally in an older person. |
| Absestos-Related Mesothelioma (a) | £65,710 to £118,150 | Mesothelioma, with severe pain and impairment of quality of life. |
| Female Infertility (a) | £107,810 to £158,970 | Infertility by cause of disease. |
| Kidney Injuries (a) | £158,970 to £197,480 | Total loss or severe damage to both kidneys. |
| Bowel Injuries (b) | Up to £140,870 | Complete loss of natural function, with dependence on colostomy and consideration given to age. |
Alongside general damages, you may also be able to claim special damages. Under special damages, you can claim compensation for all expenses directly due to the medical misdiagnosis. This includes doctor's fees, cost of diagnostic tests, treatment and medications, loss of earnings, cost of personal care and transportation expenses to and from the hospital for treatment. Your claim could also cover home care if necessary, as well as any structural modifications to your home or vehicle.
The JCG can only provide broad guidelines. For a more in-depth estimation of how much you could receive in misdiagnosis compensation, contact our advisors today.
Understanding No Win No Fee Agreements
Making a claim for misdiagnosis compensation can seem complex. As such, it is always advisable to hire a personal injury lawyer instead of pursuing the case yourself. If you have a strong case, most personal injury lawyers will agree to help you out on a No Win No Fee basis. This means you do not have to pay any legal fees upfront.
The lawyer will file the case and represent you in court without charging you anything. You only pay after the case ends and only if the lawyer wins the misdiagnosis claim for you. The amount that you are due to pay will be a percentage of the total compensation.
Contact us today for some free legal advice. Alternatively, read our No Win No Fee guide on how our service could help you.
Contact Our Team
After taking the time to read our delayed treatment compensation guide, you may have additional questions relating to your medical negligence claim. If so, you could contact our team as they can help you to start your misdiagnosis claims.
Our medical negligence solicitors can offer free legal advice of no obligation. To speak with our team about working with misdiagnosis solicitors, please use one of the following quick and easy methods:
Call us on 0800 073 8804
Fill out an online form
Click the live chat feature at the bottom right of your screen to speak with an advisor.
 Medical Misdiagnosis Claims FAQs
Could you claim misdiagnosis compensation?
Claiming compensation for a misdiagnosis comes under general damages, as this covers any pain and suffering if a doctor failed to diagnose you properly.
Can you sue for a misdiagnosis?
You can file a claim against the doctor in question for a misdiagnosis. However, you must be able to show that the misdiagnosis happened as a result of negligence.
What is the average payout for a cancer misdiagnosis?
The average payout for cancer misdiagnosis is hard to define since the amount you receive depends on the individual circumstances of your case. However, you can check the Judicial College Guidelines to find guideline compensation brackets for your condition or injuries, or get in touch with our advisors for more information on the average compensation amount when suing the NHS for misdiagnosis.
How do you prove misdiagnosis?
To have grounds to make a medical misdiagnosis claim, what do you need to prove? Well, that another doctor acting with appropriate attention to detail mightn't misdiagnose you in the manner that your doctor has.
What should you do when you receive a misdiagnosis?
If you are affected by a missed/late diagnosis, you should gather information to understand the situation. And you should focus on the symptoms rather than diagnosing an injury and mention everything of relevance. Each element plays a key role in the validity and potential success of any misdiagnosis claims.
What classes as a misdiagnosis?
This type of error can occur while a medical professional is providing a prognosis based on symptoms. The prognosis could prove to be incorrect, with the condition being something different.
The condition a patient has could prove to be something worse than what was initially diagnosed, which can have serious consequences for the patient. This can especially apply with issues related to brain injury claims or cancer claims including specifically cancer misdiagnosis claims.
What happens if a doctor misdiagnosed you?
The doctor could then be liable for malpractice. But it's important to have clear evidence supporting this allegation.
How long does it take to settle a negligence claim?
The usual period of settling such a claim is between 18 months and 2 years. But some claims could stretch to 3-4 years if they have to go to court.
What are the 4 D's of medical negligence?
These are Duty, then Deviation, along with Direct Causation and also Damages.
Useful links on medical misdiagnosis claims
Hospital Negligence Claims Explained
Check out this guide to learn more about claiming for negligence which you experienced within a hospital.
A Guide To Dental Negligence Claims
This guide looks in-depth at making a claim for different types of dental negligence.
Read this guide to learn more about claiming for injuries which occurred during a child birth due to medical negligence.
A Guide To The NHS Complaints Procedure
Check this online Government guide to learn how to make a formal complaint about an NHS service.
Check The Latest NHS Statistics
This section of the NHS website provides access to the latest statistics published by the health service.
Search For NHS Services In Your Local Area
You can use this section of the NHS website to search for different types of health services near your location.
Further Related Articles
Other Useful Claims Guides
Read this article if you want more information about claiming for an NHS data breach.
Thank you for reading our guide on how to make misdiagnosis claims. We hope you now have a greater understanding when it comes to delayed treatment compensation.