Fracture Misdiagnosis Claims – How Much Compensation Can I Claim?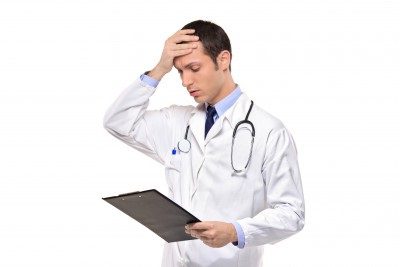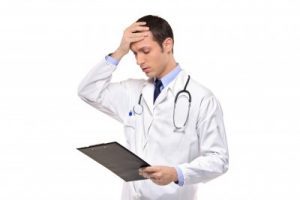 By Daniel Archer. Last updated 31st March 2022. Welcome to our fracture misdiagnosis compensation claims guide.
When someone suffers a broken bone or a fracture, it is typically easy to diagnose. However, there are cases whereby fractures are missed for one reason or another. This could be because the fracture has not shown up on the X-ray or it could be down to medical negligence.
If you believe the latter is true, you need an experienced personal injury solicitor to secure missed fracture compensation for you. That is what we are here for at Legal Expert. You can reach us on 0800 073 8804. But, before you call, read on to find out everything you need to know regarding these sorts of claims. You can also discuss your claim online.
Select a section
A complete guide to making a claim for missed fracture compensation
Welcome to our fracture misdiagnosis compensation claims guide.
Have you been the victim of a fracture misdiagnosis? Has it caused you suffering as well as pain, and perhaps financial loss in terms of you having to miss work while you go about the process of recovering? If the medical professional that was supposed to be treating you failed to spot the fracture you had sustained or misdiagnosed it as something else, there is a very high chance you will be able to claim compensation. After all, what was once a simple fracture could turn into a life-long problem if it is not treated quickly and properly.
In this guide, we will discuss everything you need to know about making these types of claims. This includes information on specific types of claims, for example, scaphoid claims and missed fractures emergency department claims. We will also reveal how to make a claim, the reasons why fractures are missed, the type of service we provide and much more.
Other related topics in this guide include the potential consequences of a missed fracture and the factors which could impact on your compensation amount. We also look at time limits which may apply when making a missed fracture compensation claim.
We'll also look at compensation brackets based on previous personal injury claims. Also, we'll explain how you could potentially start your claim on a No Win No Fee basis and what benefits this approach could bring. We will also look explain more about the different services we can provide to support your potential claim.
How Might A Fracture Be Missed?
There are a number of different ways that a healthcare professional could miss a fracture, which could give you grounds to make fracture misdiagnosis compensation claims if you suffered as a result. This includes the following:
The X-ray not being passed onto the medical team for further action.
The X-ray results not being interpreted correctly.
The X-ray is taken from the incorrect angle, meaning the fracture cannot be seen.
Lack of symptoms, including swelling.
GP negligence
Inexperienced doctors.
Doctors failing to investigate the fracture symptoms further.
What are the consequences of a missed fracture?
There are a number of different consequences that can happen if a fracture has not been diagnosed quickly enough. If treatment is not provided in a timely fashion, the fracture may heal in the incorrect position or it may fail to knit together. In the short term, you can experience extra pain. Not only this, but the treatment may become more complex compared to what it would have been if the fracture was spotted straight away.
There are also a number of long-term and serious issues that some people experience due to missed fractures. This includes an increased risk of developing osteoarthritis in the impacted area, as well as decreased range of movement. These complications can have an impact on the person's social life and work life, and when you make fracture misdiagnosis compensation claims, this will be taken into account and reflected in the payout amount.
Claiming when a fracture has not been spotted on an X-ray
Can an X-ray miss a fracture? This is a question we often get asked. Yes, an X-ray can miss a fracture, but it does depend on the nature of the fracture.
Subtle hairline fractures of little bones, for example, can be difficult to detect. Swelling and bruising can also cloud an X-ray, making it difficult to interpret the image, and there are also parts of the body whereby X-rays do not produce the best images.
Nevertheless, there have also been cases whereby a fracture has not been spotted because of negligence on the behalf of the medical professional. If there is no reason why your fracture should have been overlooked, you will have the basis for making fracture misdiagnosis compensation claims.
NHS Medical Negligence Statistics
The NHS keeps track of how much they spend on costs associated with medical claims made against them. A fracture misdiagnosis can be an example of medical negligence.
The NHS release these figures every year. The report is called the NHS Resolutions Annual Report. The 2020/21 figures show that they spent £2,209 million on these costs over this period of time. You can see a breakdown of how these costs were distributed in the graph below.
You could also claim for a missed fracture if you experienced medical negligence in a private healthcare facility. However, the statistics above, however, only related to claims against the NHS.
Claiming for scaphoid fracture claims
We have helped a lot of people to launch claims when the hospital has missed a fracture of the scaphoid. A scaphoid fracture occurs when there is a break in the little bone in your wrist, on the thumb side.
The trouble with these sorts of fractures is that they are very difficult to diagnose, especially as they often do not show up on an X-ray straight after the incident. This is why medical professionals are expected to arrange another X-ray a week or two after you initially saw them. If your doctor has failed to schedule a follow-up appointment and you have been injured as a consequence, this could be deemed negligent behaviour and you may have the basis for a private or NHS missed fracture claim.
If the healthcare professional conducts a variety of examinations on your wrist, they may suspect a scaphoid fracture. Some of the common signs include tenderness in the anatomical snuffbox. Another examination/test that your doctor should do is to get you to hyperextend your thumb so that she or he can evaluate the tendons. Your doctor may also get you to extend your wrist with one hand and then they will put pressure on the tuberosity of the scaphoid to see if there is any tenderness. If there is, it is likely that there is some sort of fracture.
These are the sorts of tests you should expect from your doctor. If your healthcare professional has not examined your wrist in this manner, and as a consequence, your scaphoid fracture diagnosis and treatment has been delayed, you will likely have the basis for a claim.
This is especially the case as there are a number of issues that can arise if a hospital failed to diagnose a fracture of this nature. This includes the increased likelihood of developing osteoarthritis in the joint, reduced range of motion, reduce grip strength, scaphoid delayed union or non-union, and Avascular Necrosis.
Please read on for more information on fracture misdiagnosis compensation claims.
What impacts your claim amount?
There are a number of different factors that impact the amount of compensation you will receive for medical misdiagnosis cases. This includes all of the following:
Any changes to your lifestyle that have happened because of the misdiagnosis.
The care and support required.
Liability acceptance.
Delay in acknowledgement or rectification.
Financial loss suffered.
Any changes to life expectancy.
Whether it is an ongoing illness or not. If not, the recovery time will be considered.
Overall severity of your misdiagnosis.
The circumstances surrounding the undiagnosed fracture.
What can be claimed for in Fracture Misdiagnosis Claims?
When it comes to making fracture misdiagnosis compensation claims, you will be able to secure compensation for a number of different things.
Firstly, you can secure compensation for the pain and suffering you experienced. This does not only relate to the physical pain but the psychological impact as well. To determine the payout for this, the medical report on your condition will be used, taking into account how you feel now and the prognosis for the future too.
Aside from this, personal injury claims also cover any out-of-pocket expenses you have suffered because of what happened to you. For example, if you have had to take some time off work and you have lost earnings because of this; you can make a claim for this. Other common out-of-pocket costs include travel expenses, the cost of treatment, and the cost of getting someone to look after your children while you recover.
How To Make A Fracture Misdiagnosis Claim
There are a number of things you can do to improve your chances of successful fracture misdiagnosis compensation claims. This includes the following:
See a doctor (a different doctor to the one that is to blame!) – The first thing you need to do is see a medical professional for your injuries, this is crucial, as the medical report provided by your doctor is what is used to decipher how much compensation you are going to receive. Without it, it is virtually impossible to move a claim.
Take a photograph of your injuries (if visible)
Make a note of what happened – It is always a good idea to sit down and make a note of what occurred in as much detail as possible, as you never know what could be important and you may forget some key details later down the line.
Keep proof of expenses – You will be able to claim for the likes of loss of earnings, but you will need proof.
Time Limits For Making A Fracture Misdiagnosis Claim
What is the misdiagnosis claim time limit? Well, you will usually have three years from the date of knowledge of the misdiagnosis to make a claim. If the misdiagnosis occurred when you were a child, the three-year time limit won't apply until your 18th birthday.
These rules are legally applied by the Limitation Act 1980. Another circumstance where the three-year limit may be frozen (at least temporarily) is when a victim of misdiagnosis lacks the mental capacity to make their own decisions.
Children and those lacking the mental capacity to act independently can't start a compensation claim on their own behalf. However, victims in these circumstances could potentially have a claim started on their behalf by a representative known as a litigation friend. This representative could be someone close to the victim, such as a family member or guardian.
Fracture misdiagnosis Compensation Claims Calculator
You probably want to know how much compensation you may receive if you decide to proceed with making fracture misdiagnosis compensation claims. It is important to stress here that all cases are assessed individually.
You may have suffered because of a fracture misdiagnosis yet your injuries may be completely different to someone else's injuries, even though they have suffered a fracture misdiagnosis too. This is why it is only fair that all claims are handled on a case-by-case basis. Because of this, giving you an exact figure for the payout that you will receive is not possible.
Even if you have used an online personal injury compensation calculator, the amount you see on the screen will only ever be a very rough estimate as it can't take any details of your case into consideration.
The best thing to do is look at the compensation brackets for cases similar to yours, which is what we are going to take a look at in the table below. This will help you to get a better understanding of the sort of payout you may receive.
| Injury description | Extra notes about the injury | Average payout for this sort of injury |
| --- | --- | --- |
| Minor Leg Injuries | Simple tibia fractures. | Up to £11,110 |
| Less Serious Leg Injuries | Fractures that will leave the leg immobile while they heal. | £16,860 to £26,050 |
| Moderate Leg Injuries | Compound fractures and dislocation. | £26,050 to £36,790 |
| Serious Leg Injuries | Compound fractures resulting in lengthy treatment. | £36,790 to £51,460 |
| Simple Arm Fractures | Fractures to the short bones of the forearm. | £6,190 to £18,020 |
| Less Severe Arm Fractures | Such as fractures to the long bones of the upper arm. | £18,020 to £36,770 |
| Moderate Arm Injuries | Simple fractures. | Up to £11,040 |
| Amputation of one arm | Below elbow amputation. | £90,250 to £102,890 |
| Amputation of one arm | Above-elbow amputation. | £102,890 to £122,860 |
The compensation brackets included in the table above come from the latest Judicial College guidelines. The brackets are based on compensation payouts handed out in past cases. Solicitors may use the brackets from the guidelines to assist with working out the value of your injuries in your own claim.
There are two types of damages which you may be compensated for when making a fracture misdiagnosis claim. General damages may be awarded for injuries you've suffered as a direct result of the misdiagnosis. In addition, you may also be awarded compensation for special damages, which covers any financial losses directly linked to your misdiagnosis.
If the injury you have sustained has not been featured in the table above, there is no need to fret. You can still make fracture misdiagnosis compensation claims for private hospital or NHS misdiagnosis compensation. For more information regarding the sort of payout you could be looking for, please give us a call. Our contact details can be found towards the end of the guide.
No Win, No Fee Fracture misdiagnosis claims
If you have been involved in an accident that was not your fault and you are thinking about making a claim, you may be a little bit worried about how you are going to fund it. Most solicitors are notorious for charging very high fees, and you may not want to invest enormous sums of money in such a service when there is no guarantee that you are going to receive a payout at the end of it. This is an understandable view, but the good news is that there is a way around this, and that is with our 100 per cent No Win No Fee service.
By choosing to work with a Legal Expert personal injury lawyer, you do not need to make a big upfront payment to begin the process of putting your case together. This is not the only benefit. A No Win, No Fee service means that you only need to pay legal fees if your case is a success. Therefore, if the solicitor in question does not manage to secure compensation for you, you don't have to worry about paying for the legal expenses out of your own pocket. This is extremely important, as it reduces risk by a huge degree and gives you that much-needed peace of mind.
Here at Legal Expert, our team is made up of No Win, No Fee experts, who provide No Win, No Fee solicitors alone. So, you can be confident that we have the best solution for you in making fracture misdiagnosis compensation claims.
You know that your misdiagnosis solicitors are going to be working hard to secure compensation for you, as they are impacted by the outcome of the case. Not only this, but you can rest assured that we will be honest with you throughout as well. If we do not think your case is strong enough, we will tell you that your chances of securing compensation are slim and that it's not worth either our or your hassle.
Why You Should Make Your Fracture Misdiagnosis Claim With Us?
There are a number of reasons why you should choose our service over the competition. Not only do we provide a No Win, No Fee service, but also you can be confident of an outstanding service when you choose Legal Expert, as we are a company you can trust.
This is something you can be sure of as we have been established for many years, and since our introduction, we have made thousands of customers happy with the compensation we have managed to help secure for them. If you are still feeling unsure, all you have to do is look at our website.
We also have a legal helpline and our lines are open 7 days a week. So, if you have any queries or are wondering whether you have the basis for making fracture misdiagnosis compensation claims, all you need to do is give us a call and you will be connected with one of our helpful and friendly advisors.
They will talk you through the claim process and give you a realistic picture regarding the strength of your case specifically. If they feel you have a strong case, they will then put you in touch with one of our experienced and professional solicitors who will do all in their power to make certain you get the payout you deserve.
Speak To Legal Expert Today
If you would like more information about fracture misdiagnosis compensation claims or you are ready to get started with your own claim, all you need to do is give Legal Expert a call for more information. We have years of experience in the industry and we are happy to provide you with free legal advice regarding the status of your case.
Please call us on 0800 073 8804 to get started. This line is open seven days a week at any time of the day. If you would like to see more ways to get in touch with us, you will find this information on our contact page. We also have a live chat facility on our website, as well as the option to request a free call back.
Fracture misdiagnosis compensation claims FAQs
Can I get compensation for the misdiagnosis of a fracture?
You can, but certain criteria must be met in order for your claim to be valid.
Firstly, you must be able to prove that you were subjected to a misdiagnosis because a medical professional provided you with a substandard level of care.  Acquiring a copy of your medical reports is a good way to support your claim. You have a right to request them at any time. Additionally, you may have had a friend or family member present at the medial consultation where your fracture was misdiagnosed. A written statement from them may also be of assistance.
Secondly, the misdiagnosis you experienced as a result of medical negligence, must have caused you harm. If your missed fracture causes you no additional health issues, then you will be unlikely to be able to make a claim. However, psychological issues that are caused by the misdiagnosis can also be legitimate grounds to make a claim for compensation.
Can you sue a GP for the misdiagnosis of a fracture?
All medical professionals owe their patients the same duty of care. This includes GPs.
However, in some cases, your GP may fail to uphold the duty of care they owe you. For example, you may have visited your GP with clear signs of a fracture but they may have failed to refer you for further tests and diagnosed you with a different condition.
As a result, you may have experienced complications due to not receiving the correct diagnosis for your original condition.
Can you claim compensation for anxiety following a fracture misdiagnosis?
The misdiagnosis of a fracture could have an impact on you psychologically. Mental injuries can be claimed for if you can attribute them to the act of negligence committed by a medical professional.
Is a missed fracture medical negligence?
Medical negligence occurs when a healthcare professional's actions fall far below what's expected of them as per the usual guidelines and protocols in place. In this case, fellow professionals in their situation would have acted differently and avoided a misdiagnosis. A missed fracture could be a result of medical negligence if the doctor assessing you failed to carry out proper testing, for example.
What is the average payout for medical negligence?
There are no average payouts as every case varies. If you'd like some ball-park estimates of how much compensation certain injuries could yield in compensation, please scroll up to our table which includes figures from the Judicial College Guidelines.
How much is my misdiagnosis worth?
We would need to assess the details of your case before we could give you an estimated payout figure, as every claim is different and is therefore valued individually.
How are claims valued?
Compensation is calculated using the extent of the victim's suffering to decide the extent of their payout. The more damage they experienced, the more compensation they'll likely be able to receive.
What damages could be claimed?
General damages cover physical injury and mental trauma whereas special damages cover financial losses as a result of the incident in question.
Can I claim for loss of earnings?
Yes, this would fall under special damages if you suffered a loss of earnings as a result of your injury.
How can I contact Legal Expert?
Please check out our contact section for some options of how to get in touch or call the number at the top of this page.
Useful links and resources
Thanks for reading our fracture misdiagnosis compensation claims guide.