How Much Compensation For Cancer Misdiagnosis Claims?
By Mark Ainsdale. Last Updated 6th October 2021. Welcome to our guide looking at cancer misdiagnosis claims, where we'll look at various misdiagnosis compensation amounts and how they could be achieved. We also look at how much compensation for the misdiagnosis of cancer you could claim.
It's only natural to trust your doctor and expect them to make a correct and timely diagnosis. However, in reality, doctors occasionally misdiagnose cases – including cancer – and this can have life-changing and even tragic consequences. If you have been affected, then you could have grounds to make a claim. After all, being misdiagnosed can have life-changing, and in some cases, devastating effects. Hence why you may look into filing cancer misdiagnosis claims.
A misdiagnosis is a form of medical negligence, and appropriate legal action may be taken to determine who is responsible and how it happened. Misdiagnosis is said to have occurred when the attending physician has failed to read and interpret your test results correctly, has not examined you thoroughly and properly and hasn't referred you to a specialist for a second opinion. These are the principal causes of medical misdiagnosis cases.
If you feel that you, too, have been an unfortunate victim of such misdiagnosis and that you are owed compensation, read on.
Select a section:
A Guide to Cancer Misdiagnosis Claims
Their' duty of care binds all medical professionals'. This ensures that they provide a prescribed and acceptable level of care to you as a patient and do their utmost to protect you from harm. You are legally entitled to receive reasonable care standards, and – should your doctors or other associated health professionals fail to maintain that standard – they may be guilty of committing a breach of this "duty of care." This would amount to medical negligence on their part, and, as a result, you may be entitled to claim compensation.
In this guide, we will outline the cancer misdiagnosis claims process and discuss various compensation amounts. From discussing the definitions of misdiagnosis to explaining the benefits of working with a legal team on the claim, the guide is designed to provide essential information for those who have had their cancer misdiagnosed. We also look at how much compensation for the misdiagnosis of cancer you could be owed. You will find out everything you need to know about working with our medical negligence teams.
What is Misdiagnosis?
Misdiagnosis is when a qualified doctor provides an incorrect or delayed diagnosis of a particular medical condition, injury, or illness. This diagnostic error can result in inaccurate or delayed treatment or even no treatment at all. This leads to worsening of the patient's condition and – in some situations – an untimely death.
However, it should be understood that a mere diagnostic error alone is not typically enough to warrant a lawsuit for medical malpractice. This is because the law does not hold doctors responsible for all errors in diagnosis. Instead, as a patient, you must prove three things to establish any cancer misdiagnosis claims after negligent treatment. These are:
There was a doctor-patient relationship.
The attending doctor in question was negligent. This implies that they failed to provide treatment reasonably, skillfully, and competently.
And the negligence on the doctor's part caused injury to you.
A misdiagnosis alone does not imply negligence. The key lies in determining whether the physician or surgeon acted with full competence. This would require evaluating the doctor's full procedure when arriving at a final diagnosis, such as differential diagnosis methods he used to conclude.
Determining Negligence
You need to prove that the doctor did not fully comply with the differential diagnosis list as the patient. This is something a reasonably competent and skilful physician would have done under the same circumstances. For example, even though your doctor made a correct diagnosis based on the differential diagnosis list, they did not carry out appropriate tests or consult specialists to investigate the diagnosis's viability. Errors can include:
Diagnostic Test Errors: On occasion, doctors fail to diagnose a condition correctly because they rely on inaccurate test reports from pathological laboratories and radiological clinics. This can happen due to faulty diagnostic equipment or simply human error. For cancer misdiagnosis claims such as these, the diagnostic laboratory or clinic may be deemed medically negligent rather than the doctor.
Misdiagnosis & the Harm Caused to the Patient: You also need to prove that your doctor's negligence caused an injury or worsened your condition, which wouldn't have happened if you had been diagnosed with cancer promptly.
Missed diagnosis: Your physician gives you a clean bill of health when you have a disease or illness.
Other Examples
Delayed diagnosis: A correct diagnosis is made finally, albeit significantly delayed—the most common diagnostic error.
Failure to diagnose complications & related diseases: Your physician diagnoses your condition correctly yet fails to identify factors that can aggravate your condition or illness. He may also diagnose one particular disease but fail to identify a related condition that poses a higher risk to you.
Misdiagnosis of unrelated disease: Your physician diagnoses the primary disease correctly yet fails to diagnose an unrelated secondary disease.
Misdiagnosis in Emergencies: Errors in diagnosis are more commonly experienced in emergencies. The lack of time to conduct necessary investigations before coming to conclusions is the primary reason for an incorrect or missed diagnosis that harms the patient more often than not. Heart attacks can often be misdiagnosed as a gastric problem. For example, stroke, meningitis, pulmonary embolism, and appendicitis are also often misdiagnosed.
If you feel that any of these factors have contributed to your case, or you would like to know more about cancer misdiagnosis claims, feel free to discuss the matter with our legal team today. We can also give you an idea of some compensation amounts that you could be entitled to.
Cervical cancer misdiagnosis
Cervical cancer symptoms may be wrongly attributed to menopause or heavy periods. Common causes of misdiagnosis of this type of cancer include failure to refer a patient for a diagnostic test and misinterpreting test results or biopsy results.
Claiming for Misdiagnosis of Cancer
Lawsuits for cancer misdiagnosis cases can be filed in most courts in the UK. This is significant, as the UK possesses a growing number of breast cancer victims every year.
The success of these claims – and in turn, the compensation amounts that they yield – may depend on the following:
Your physician did not refer you to a specialist despite obvious symptoms
You did not receive a biopsy or made aware that you needed one
Your symptoms were not properly clinically investigated
For victims that believe they have grounds for valid cancer misdiagnosis claims, please get in touch today for a free consultation. We can also give you an idea of some compensation amounts that you could be entitled to.
Making A Claim Against the NHS for Misdiagnosis of Cancer
Healthcare provided by the NHS (or National Health Service) in the UK is usually of the highest standard. However, occasionally things do go wrong, and misdiagnosis NHS cases surface in tribunals and courts. Legal action is advised if the negligence resulted in an injury to you or any of your family members. Suppose the victim died prematurely because of a misdiagnosis or cannot initiate legal action by themselves because they are incapable. In that case, the same course of action is advised to the plaintiff. The NHSLA or NHS Litigation Authority takes care of such cases, and less than 2% of such cases are settled in court. Yet the 12,629 clinical negligence cases reported to the NHS during 2020/21 indicates how often these situations could occur.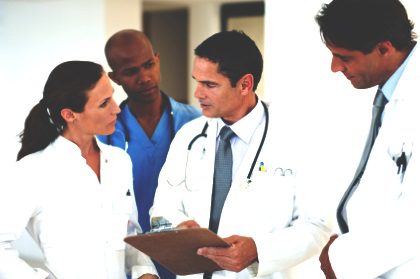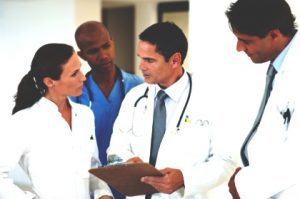 Special schemes for compensation from the NHS are available. You may even receive compensation under these without needing to go to court. So, cancer misdiagnosis claims against the NHS may be made on the following grounds.
Scenarios
Failure on the NHS healthcare professional's part to correctly diagnose your condition.
An error made during an operation or invasive procedure.
Administration of incorrect medication.
Failure to obtain your informed consent for treatment or failure to warn you about its risks.
Your treatment fell below acceptable standards and resulted in direct injury to you.
Compensation can be claimed for pain and suffering, ongoing treatment, inability to perform professional activities, earnings loss, the cost of auxiliary equipment, the cost of personal or medical care, home adaptation and psychological damage suffered. These are just a few examples of factors that could impact cancer misdiagnosis compensation amounts.
Claiming for a Late Diagnosis of Cancer
Late diagnosis or delayed treatment of cancer can arise from your doctor's failure to promptly diagnose your condition, leading to unnecessary delays in treating it. Alternately, they may have diagnosed your condition but didn't act promptly enough. You can always claim compensation if such a delay has caused further suffering to you.
The law stipulates that the doctor is legally bound to start the appropriate treatment once the diagnosis is made. If it isn't, they could be guilty of negligent delay. The late diagnosis implies insufficient action taken to treat any medical condition promptly. This could also include incidents where – even though the diagnosis was quick – the attending physician did not refer the patient to the right specialist quickly enough.
It also encompasses situations in which prompt medication wasn't given or the required tests weren't done. Since both scenarios could have severe consequences for your suffering, you can also claim compensation on these grounds. If the late diagnosis has been established, get in touch with a competent lawyer to get you the right settlement.
Read on to the next section to find out more about the cancer misdiagnosis claims time limit, or get in touch with our team today to speak with someone about your case. You could receive some free estimates of compensation amounts you could be entitled to.
Is there a Time Limit for Making a Cancer Misdiagnosis Claim?
The time limit extends to three years after you become aware of the misdiagnosis. However, there are exceptions: if you are under 18, your 3-year limit starts on your 18th birthday. Or, if you have any mental illness, you can stake a claim within three years of recovering from your illness. Someone under the age of 18 or without the mental capacity to pursue compensation can also have someone else claim on behalf of them as a litigation friend.
However, it's important to note that this doesn't imply three years from the actual treatment. In certain circumstances, people face a substantial delay until the negative results of misdiagnosis start showing. The time limit begins from the moment the negligence of the medical professional becomes apparent.
Compensation amounts don't decrease over time, but you must claim within the time limit to get a payout.
Cancer Misdiagnosis Facts and Statistics
Within this section of the guide, we have taken the time to include some statistics relating to Cancer in the UK. However, please note that the information provided is not directly about misdiagnosis and negligence.
According to Cancer Research UK,  the mortality rate relating to cancer from 2015-2017 was 164,901. Here are some more cancer facts provided by Cancer Research UK:
Cancer causes more than one in four deaths.
More than a quarter (28%) of all deaths in the UK are about cancer.
Every four minutes, someone in the UK dies of cancer.
In males, there were around 88,9000 cancer deaths.
77,700 cancer deaths are women.
The pie chart below is based on a patient survey (involving nearly 4,000 respondents) conducted by All.Can, an international not-for-profit organisation which works to improve the efficiency of cancer care. The patient survey revealed what parts of cancer care and treatment patients found most inefficient. The results indicate that the initial diagnosis was the stage where patients felt the least efficiency was found.
If you are one of a minority of people who do not believe your medical care was adequate, you may be owed compensation via cancer misdiagnosis claims. For a free consultation, please get in touch today and learn what type of compensation amounts you could be eligible for.
Medical Professionals Duty of Care
All medical professionals are legally bound to provide the best medical treatment possible to give relief to any patient officially under their care. Where a special doctor-patient relationship has developed, this is often based entirely on trust. In other words, once the doctor has voluntarily taken on the responsibility to come to his patient's aid, he becomes liable for any injury that may result from their negligence.
In legal parlance, the duty of care arises when a proper doctor-patient relationship has been established. The onus then lies on the doctor to provide such treatment and care with a degree of diligence and skill. The "circumstances" suggest the physician's specialisation, accepted treatment practices, facilities, and equipment available during treatment are also exigent circumstances about the medical service or treatment given.
There is also the notion of vicarious liability, wherein the negligent physician may not be the only party at fault. The hospital where the patient was treated may be vicariously liable for negligence. This can hold the employer liable for any negligence on its employees' part. The attending physician may also be held liable for negligence by any staff and assistants who work on their orders, including medical students and interns. However, to ascertain that there was indeed a breach of the duty of care, you may require dedicated legal assistance.
Our next section will detail what kind of circumstances might lead to cancer misdiagnosis claims; if this is something you are interested in, please read on. Alternatively, why not get in touch today to learn about the compensation amounts you could be entitled to claim?
What Different Reasons for a Cancer Misdiagnosis Claim are there?
Stories are often heard in the UK of the NHS paying out millions in compensation amounts. The most common reasons include:
Delayed care: This is worsening illness conditions and even increasing fatalities. Increasing waiting times for patients have delayed diagnosis and treatment of life-threatening illnesses by weeks and even months.
Misdiagnosis: Where misdiagnosis is involved, a patient may have to wait for weeks and months before receiving the correct diagnosis and proper treatment. The wrong treatment hinders recovery and causes more problems. A spiralling problem, which may not be life-threatening always. Misdiagnosed infections and fractures are more common. Most attending doctors being pressed for time are routinely missing vital things.
Medication Errors: The patient has either been prescribed the wrong medication or the wrong quantity.
These have been largely attributable to an overworked and overstressed healthcare staff of the NHS.
Are There Different Types of Cancer Misdiagnosis Negligence Claims?
There are four main types of negligence claims. These are:
Contributory negligence: The victim is partially responsible for their predicament. The quantity of blame shared by the medical practitioner and the victim will be determined, and compensation awarded accordingly.
Vicarious liability: The claim is made against the hospital or clinic that employs the medical practitioner responsible for causing the alleged injury.
Gross negligence: Where the attending medical practitioner has made a gross error or shown a blatant disregard for the victim's condition by ignoring the duty of care. In such cases, the defendant's registration and license may be revoked. The most serious type of negligence.
Determining which one of the four categories best suits your cancer misdiagnosis claims will be one of the first undertakings when talking with a legal professional. For a free consultation, please get in touch today. Our specialist advisors can tell you the types of compensation amounts you could be eligible for.
Assessing the Severity of a Cancer Misdiagnosis
Assessing the severity of delayed diagnosis or misdiagnosis is never easy. However, this is possible after diagnostic errors are thoroughly audited with a proper description of their severity. The MSS or Misdiagnosis Severity Score may be used to determine the severity of a diagnostic error on a scale ranging from one to seven.
The basic procedure followed is to consider whether the treatment would differ had there been a correct diagnosis of the condition. Other factors like the anatomical severity of the injury, the potential for suffering, pain, morbidity, and mortality, and the risks of complaint followed by legal action arising from the misdiagnosis are also considered.
The MSS becomes a reliable tool when experienced doctors assess diagnostic error severity. However, it is a measure of a diagnostic error's potential seriousness – involving both the hospital and the patient – and cannot be a tool for quantifying individual blame. Thus, it may only form a small part of the overall case.
For more information, we offer a free legal consultation session for potential clients. Please get in touch with our team today to start your cancer misdiagnosis claims against the NHS. Furthermore, you can learn about the type of cancer misdiagnosis compensation amounts you could be entitled to.
The Long-Term Effects of A Cancer Misdiagnosis
Suppose inaccurate treatment is equal to ineffective treatment. The same logic applies to misdiagnosis, which inevitably results in inaccurate treatment that can be harmful in the long run.
You may receive the wrong medication, the adverse side effects of which may worsen your condition. It has been seen that patients have been given chemotherapy for misdiagnosed cancer, damaging their systems permanently. You are likely to suffer psychological trauma, excessive stress, or even depression after being diagnosed with a disease that you don't have. The possibilities of incurring medical costs are also high for prolonged treatment of the wrong disease, leaving you ruined financially. In essence, the long-term effects of incorrect or delayed diagnosis are never pleasant and need to be suitably compensated.
These adverse repercussions mean that, sadly, claims are often a necessity. To see the type of compensation amounts you could be entitled to, please get in touch today.
What to do if you have been the Victim of A Cancer Misdiagnosis
As a victim of misdiagnosis, you may be entitled to compensation. However, it is important that you first ensure that you are receiving the correct medical care. If you have even the slightest doubt that your doctor is making an error or that their treatment isn't working, have an open discussion with them. You may even ask your physician to refer you to a specialist.
Keep collecting all relevant evidence of misdiagnosis and how it has adversely affected you. This will prove invaluable in the event of a lawsuit. Get a third opinion, if necessary, and keep all records of statements and prescriptions given by all physicians and specialists. Keep supportive documentation of all financial losses sustained due to the misdiagnosis.
If you feel that there's sufficient ground to file a suit, consult a solicitor. There is usually a 3-year time limit, and the sooner you move, the better. If you're interested in the compensation amounts for cancer misdiagnosis claims, get in touch today for a free assessment.
What can be claimed for if you have been a Victim of Cancer Misdiagnosis?
If you are in the process of claiming compensation following a cancer misdiagnosis, you may be curious as to what costs, expenses, and damages you can claim. Compensation amounts vary from case to case but can include:
General damages: for disability, pain, and suffering experienced.
Special damages: for every expense incurred directly due to the misdiagnosis: income loss, for example, can be claimed back.
Medical expenses: for expenses such as equipment, medicine, or visits to private doctors.
Travel expenses: for travel between various entities as required by your course of treatment or misdiagnosis.
All claims will be slightly different. We recommend our free legal consultations if you would like a full breakdown of what you can claim.
No Win No Fee Claims
An additional benefit that will provide some respite to you as a victim of misdiagnosis is that an expert lawyer will agree to fight for you on a 'No Win No Fee' basis. This approach can spare you the agony of huge legal expenses, especially when the litigation is not quickly resolved. This approach, known as a 'Conditional Fee Agreement', can be very useful in mitigating the risk involved in making a claim and ensuring you have access to the very best legal services available.
Suppose you'd like more information on what can be included in cancer misdiagnosis claims or are interested in the types of compensation amounts you could claim. In that case, the upcoming sections can direct you.
How Much Can I Claim for a Cancer Misdiagnosis?
Cancer misdiagnosis compensation amounts vary on a case-to-case basis. A misdiagnosis compensation calculator can give you a rough estimate of what you are likely to receive, but this is most likely different from what a court finally awards. For instance, a final payout for the misdiagnosis always varies from patient to patient, and the range is too wide to predict. This includes the form of cancer itself, as a payout after a misdiagnosis of lung cancer may vary from one relating to bowel cancer, for instance.
Injury Type
Severity
Amount
Notes
Post-Traumatic Stress Disorder
Less Severe
£3,710 to £7,680
Less severe cases of PTSD would make a significant recovery within two years time.
Post-Traumatic Stress Disorder
Moderate
£7,680 to £21,730
PTSD of this nature has a significant impact for several months but could make a large recovery.
Post-Traumatic Stress Disorder
Moderately Severe
£21,730 to £56,180
PTSD of this nature would make great recovery with a professional, but significant impact of the individual.
Post-Traumatic Stress Disorder
Severe
£56,180 to £94,470
PTSD of this nature would have a profound impact on the individual, as it would affect their professional and social life.
Psychiatric Damage Generally
Moderate
£5,500 to £17,900
While there may have been the sort of problems, great recovery would be made.
Psychiatric Damage Generally
Severe
£51,460 to £108,620
The injured person's ability to cope with life, education, and work;
the effect on the injured person's relationships with family, friends, and those with whom he or she comes into contact.
Psychiatric Damage Generally
Moderately Severe
£17,900 to £51,460
Often, trauma is so severe that it prevents return to work. However, prognosis is optimistic.
Psychiatric Damage Generally
Less Severe
£1,440 to £5,500
Daily activities and sleep affected by trauma.
Mental Anguish
-
£4,380
Feat of impending death.
Mesothelioma (asbestos-related cancer)
-
£65,710 to £118,150
Includes mesothelioma, lung cancer and asbestotis, of which there is no cure.
Death (following misgiagnosis)
-
£11,770 to £22,350
Death up to 3 months after misdiagnosis.
Death (following misgiagnosis)
-
£9,870 to £10,010
Death within 2 weeks.
As well as the payment for pain and suffering, you can also receive special damages which cover loss of earnings, costs of medical treatment and transport costs, among other things.
The information within the table above is provided by the Judicial College Guidelines and offers estimated figures. However, to receive a more tailored estimated compensation amount, please contact us today.
How to Start a Cancer Misdiagnosis Claim
You might be eligible to make a misdiagnosis cancer compensation claim if your physician failed to uphold their duty of care by demonstrating cancer negligence. This becomes apparent if you received a standard of care below the competency standard expected of a true professional operating in the field.
To file a personal injury claim, you will have to demonstrate that the wrong treatment caused you unnecessary injury, pain, or suffering. This is the principal cause of damages, and compensation may not be awarded if your symptoms don't get worse despite wrongful treatment.
The cancer misdiagnosis claims must be filed against your attending physician, surgeon, or hospital that you had your first consultation with. If a private clinic treated you wrongly, you sue the medical practitioner, its payroll who treated you, or its insurance company. Keep the 3-year time limit for filing the suit in mind, however.
If you would like to do this in the simplest, easiest possible fashion, we recommend working with a law firm and its medical negligence solicitors. Call us for a free consultation and put your claim into motion. We can even discuss the various compensation amounts you could be eligible for.
Why choose us as your Claims Service for a Cancer Misdiagnosis Claim?
Our team can help you estimate how much compensation for the misdiagnosis of cancer may be awarded. As legal professionals, we assure you that we can provide the best possible legal support, thanks to our panel of experts. We take a step-by-step approach by first assessing the merits of your case, then helping you collate the necessary evidence and representing you in all court matters.
As you are a victim of medical malpractice and are possibly undergoing cancer treatment, we will try to make the entire process as simple and as easy as possible for you. If you are unhappy with the oncologist treating you, we may arrange for a consultation with a more competent specialist.
Our first consultation is no obligation and free of cost (and we could even discuss potential compensation amounts with you!). All you need is to call us or send us an email to initiate the process. We are the best choice for a law firm that is high on integrity and able to maximise your compensation total.
Call for Free Advice and To Start a Claim
We can offer you the very best legal assistance on a No Win No Fee basis. All you need to do is call our offices now, and we'll help you with your compensation for your misdiagnosis of cancer claim. You can get in touch by dialling 0800 073 8804 or by filling out the contact form for a free consultation with our panel of experts. We're ready to make your cancer misdiagnosis claims a reality.
Cancer misdiagnosis compensation amounts FAQs
These FAQs look to answer questions related to fatal medical negligence claims and how much compensation for the misdiagnosis of cancer could be awarded.
What is the average payout for negligence?
What can I do if a doctor misdiagnoses me?
If a doctor misdiagnoses you, then naturally, you may question if there are steps you can take? After experiencing a misdiagnosis, it can have a detrimental impact, and you could have grounds to claim compensation. Please contact our team to speak with our team to learn how we could assist you.
Helpful Links
The following additional resources provide further information and legal advice on medical negligence claims. They look at how much compensation for the misdiagnosis of cancer and other medical negligence claims. 
Feedback and complaints about the NHS in England
This NHS link provides you with information on how to file against the NHS. However, when you file a No Win No Fee claim through LegalExpert.co.uk we will help file the claim with you along with your compensation claim.
Medical Negligence Compensation Claim Amounts.
Find out how much compensation you can claim for medical negligence in the UK.
This NHS link explains cancer and how it affects the body. For more information, visit the link.
Cancer Research UK – What Is Cancer?
Cancer is such a devastating thing also. There are more than 200 different types of cancer. For more cancer information and donate, visit this cancer research website as it's one of the UK's main cancer charity websites.
Thank you for taking the time to read our guide to cancer misdiagnosis claims and how much compensation you might receive for the misdiagnosis of cancer.