How To Sue A Company For an Injury? – A Guide To Suing A Company For Injury Compensation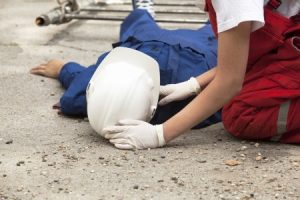 Have you been injured in the workplace? A lot of people are worried about making a workplace accident claim, as they fear the repercussions of making a claim against their employer. They fear that it will create bad blood between them and their boss while others worry that they could be sacked. Nevertheless, if your employer is to blame for your injuries, and you handle everything above board, there is nothing to fear. Moreover, you can also make a claim that involves suing a company for an injury if you were not an employer. For more information, you can reach us on 0800 073 8804. But before you do so, read on to discover everything you need to know about launching a claim of this nature and the personal injury law UK in place.
Select A Section
Introduction To Suing A Company For An Injury
All employers have a duty to ensure that the working environment is a safe and healthy one. This is something they are obliged to do by law. However, unfortunately, this does not stop accidents from occurring. If you have been the victim of such an incident and you feel your employer is to blame, you can make a claim. You can also make a claim if you were visiting a company as a client, supplier, customer, or something else, and you were injured. In this guide, we will explain everything you need to know about making a claim. This includes common accidents in the workplace, whether or not you can be sacked, the personal injury claims process, time limits, and much more.
Employer's Health And Safety Responsibility
When it comes to any type of personal injury claim, the most important thing is to establish responsibility. You need to show that someone else has caused the accident you have been involved in, which, in this case, will be your employer. There are various ways your employer may be responsible. Perhaps they have failed to carry out necessary risk assessments, maybe they have not provided the required employee training, or perhaps they have not supplied workers with the necessary Personal Protective Equipment (PPE). The reasons vary. All in all, it comes down to the fact that employers are required by law to ensure the workplace is as safe and healthy as possible. If they have failed to do this, you have the basis for a claim.
Common Accidents At Work
Here are a few mere examples of common accidents in the workplace that you can claim for:
Industrial diseases
Construction accidents
Injuries from poor health and safety
Vibration white finger
Asbestos-related diseases
Falls from height
Industrial hearing loss
Repetitive strain injury
… And much, much more!
I Was Injured At Work, What Are My Rights?
If you have been injured at work, you have a right to medical treatment and a right to compensation if the accident was not your fault. You may be worried about claiming because you may fear it will leave the business you work for out of pocket and impact all of your co-workers. This is not the case. By law, all company owners need to have insurance in place, and this will cover the cost of compensation. Call us for more information on your injury at work rights. Our guide to your rights after an accident at work may also be very helpful.
Injured While At Another Business, Can I Claim?
You can make a personal injury claim if you were injured at a business and you do not work there. Slips, trips, and falls are common examples of this. However, you may also need to make a product liability case. Have you been injured as the result of a faulty product? If so, you could be entitled to compensation. Product liability claims occur when a product has been sold that is damaged or faulted and as a consequence the user ends up getting hurt. It is the duty of manufacturers, suppliers, distributors and such like to ensure that all products released onto the marketplace are safe for public use. Nonetheless, sometimes a product can slip through the wire, and if you are unlucky enough to purchase the said product you could find yourself entitled to compensation.
Evidence Needed To Prove Your Workplace Claim
If you are going to make a claim for a workplace accident, you will need to acquire as much evidence as possible.
Witness statements – Did anyone witness the incident? If so, it is a good idea to get their contact details. Witness statements can work wonders when it comes to this type of case.
Record of the accident being reported at work – You need to record the accident in the workplace. This is required by law.
Medical report – When it comes to evidence there is nothing as important as the medical report. If you do not see a doctor for your injuries you are really going to struggle to make a claim. After all, you do not have any proof of your injuries. Instead, a medical report will reveal what injuries you have suffered, as well as the recommended treatment. This will be used to determine how much money you are entitled to.
Proof of expenses – When you make a claim, not only will you receive general damages for your suffering but special damages for any out of pocket expenses incurred. This includes everything form loss of income to travel costs. However, you will need receipts to prove the costs.
Photographs – If applicable, photographs can be a helpful way of strengthening your case, whether it is photos of your injuries or damage done to the area.
Can I Be Sacked For Making A Workplace Claim?
A lot of people worry about making a claim against their employer in the case of a workplace accident, as they fear they could be sacked as a result. This is something you don't need to fret about; not only will your employer have insurance in place to cover the compensation but if they were to fire you they'd only end up in much more trouble.
What Damages Can You Get When Suing A Company For An Injury?
When you have been injured, it is likely that you will face some costs. This could be a loss of earnings while you recover, or it could be the cost of travelling to and from hospital every day, or it could be childcare expenses because you have had to pay for someone to look after your children while you recover. The good news is that you will be able to claim for these in the form of special damages. Simply make sure you have proof.
Time Limited On Suing A Company For An Injury
What is the timescale for personal injury claim? A lot of people do not realise that there is a three-year personal injury claims time limit on all personal injury cases. Therefore, if you were involved in a workplace accident on July 17th 2016 you will have until July 17th 2019 to make a claim, which means you don't have very long at all, especially when you consider the fact that court proceedings need to be issued within this time frame. The only exceptions relate to incidents whereby injuries have occurred over time, which usually occurs in regards to workplace accidents such as repetitive strain injury and industrial diseases. In these cases, you will have three years from the date of your diagnosis instead.
No Win, No Fee Company Injury Claims
There are many benefits associated with the No Win, No Fee approach. First and foremost, there are many financial advantages to be gained by making No Win, No Fee personal injury claims as opposed to going down the traditional route. To begin with, you don't actually need any money to begin your claim. This is often one of the biggest hurdles for people when it comes to making a personal injury case. Aside from this, financial risk is eliminated. With a traditional service, people are often worried that they are going to invest a lot of money in a solicitor to then lose their case. The monetary risk is not as high when it comes to a No Win, No Fee personal injury lawyer.
This means that you benefit from a much better service. After all, the personal injury solicitor working on your case is going to be more impacted by the outcome than a traditional solicitor would be. Therefore, you are likely to reap the rewards of better quality, and your case will receive the full amount of attention it deserves. It is also worth considering the fact that a No Win, No Fee solicitor will only take on your case if they actually believe there is a good chance of it being a success. They won't waste your time or theirs. You will be pleased to know that all of our provided solicitors work on a No Win, No Fee basis at Legal Expert.
Why You Should Make Your Claim With Us?
There are many reasons you should claim with us, as you will discover below.
No Win, No Fee
All of our panel of solicitors work on a No Win, No Fee basis. If you go for a solicitor that works to this payment agreement, you will not need to pay any upfront costs to get the ball rolling. Moreover, risk is minimised by an extensive degree, as you will not have to pay any legal fees if your case is not successful. This ensures a better service as well, as No Win, No Fee solicitors are more impacted by the outcome of your case.
Experience
The last thing you want is to be an injury lawyer's first case. You cannot afford to take such a massive risk when it comes to something as vital as securing compensation. This is not something you need to worry about with us.
Reputation
Finally, read reviews that have been given to us by those that have used our services before to learn about our experience. This is, we feel, often the best way to obtain an truly honest insight into the service and the quality of it you're going to experience, and we are sure you will be delighted with what you read, especially on our track record for securing the highest accident at work compensation amounts.
Speak To Legal Expert Today
If you have any queries or you would like to make a claim, please do not hesitate to get in touch with us on 0800 073 8804 for more information. Our phone is available seven days per week, so feel free to call at any day and time that is suitable for you. One of our friendly and helpful advisors will be happy to assist you in any manner they can. You can also head to our 'contact page' where you will find out about the different ways you can get in touch with us. We have an online contact form and our email address is present too. You can also use the live chat facility if you would like to do so.
Resources And Useful Links
Hopefully, you have found this guide useful on your quest for more information. If you need any further advice, though, the links below may be just what you are looking for.
Making Work Accident Compensation Claims – Further Information – You can read this comprehensive guide on workplace accident claims.
The Government's Work Injury Information – You can use this link to find out more about reporting accidents and incidents in the workplace and accident at work law.