PTSD Post-Traumatic Stress Disorder? How Much Compensation Can I Claim?
By Stephen Hackett. Last Updated 12th October 2021. Welcome to our guide about post-traumatic stress disorder compensation claims. This guide covers everything crucial relating to post-traumatic stress disorder claims for PTSD compensation. We also cover veterans claims post-traumatic stress disorder. And we answer, "how much compensation can I claim for post-traumatic stress disorder?" So, before describing PTSD claims, let's describe PTSD itself.
PTSD, as it is more commonly known, affects a person's mental state after they experience a traumatic episode or event in their lives. It's a mental illness that can alter a person's state of mind, how they feel and how they deal with certain situations. For example, the condition can develop following accidents, and if so, could justify PTSD compensation.
Explanation
People affected by a PTSD injury may have experienced abuse, been involved in a war or experienced significant trauma in life. Even those involved in a road traffic incident or those who have jobs that may involve dealing with traumatic situations can experience PTSD. Additionally, the surrounding area and aspects of society can become a significant issue for people living with PTSD if certain things act as cues. They could trigger a physical or mental-emotional state that ultimately sends the sufferer into a panic.
Not all people who have faced a traumatic event or series of events develop PTSD. Actually, most victims don't. Additionally, a psychological injury such as PTSD is not always visible and cannot be spotted at first glance as with broken bones or lacerations.
PTSD is more common in those that have suffered at the hands of another (especially if it has been physical abuse) than those that have gone through a traumatic event such as a natural disaster. Such victims could be eligible to claim post-traumatic stress disorder compensation via PTSD claims.
Further Notes
Post-traumatic stress disorder is usually a consequence of an episode or event that has caused a person great stress and anxiety. It was once seen as purely a stress disorder; however, as time has moved on and more investigations have taken place on PTSD, the classification has changed to trauma and stress or a related disorder. The effects of PTSD on the sufferer can go far beyond the effects seen in 'typical' stress-related symptoms.
People who have certain jobs can be more at risk of developing a psychological injury, such as post-traumatic stress disorder. This especially applies if they have careers in the police force, the army, firefighters, ambulance workers, emergency service workers, health care workers, physicians and those that have driving jobs. Those that have these types of jobs and certain others are likely to experience events that leave lasting effects on their lives, some so severe that their mental state is completely altered.
It is often the case that people living with PTSD will try to black out the injury or event that has led to such a mental state. They may avoid entering into a conversation that may lead them to talk about the event responsible for their PTSD.
What Victims Can Do
PTSD is very serious, as are many mental health conditions. Although it is not always visible, do not take it for granted that those who experience such disorders are not suffering. It can completely change a person's life, taking control of their thoughts and how they act.
There's no need to suffer in silence, however. A PTSD compensation claim could be a viable course of action. And any post-traumatic stress disorder claims could pave the way for your recovery, giving you money to seek counselling. We'll cover this in more detail as we continue our post-traumatic stress disorder compensation/PTSD compensation guide.
What is the time limit to file PTSD claims?
So, if you're planning to file any claims for post-traumatic stress disorder compensation, there is a time limit. And that time limit is for up to a maximum of 3 years after the official diagnosis of PTSD. This means that the events causing PTSD could be months or even years old. But perhaps you only learn far later that you have the disorder. In any event, the limit is 3 years for all claims, not just post-traumatic stress disorder claims. And also, note that this is purely for filing PTSD claims, not the claims process as a whole. Indeed, it could be way beyond those 3 years that you do receive your PTSD compensation.
Now, the situation changes slightly for children with PTSD. In that case, friends or family (usually a relative) could be their litigation friends. And that means that they would file the compensation claim on behalf of the victim under 18. Furthermore, the same could be applicable if the person with actual PTSD lacks the mental capacity to make a claim themselves. But if the child turns 18 or the victim regains mental control, then their 3-year window begins as normal. Learn more about the time periods available to file compensation claims by contacting our personal injury solicitors today.
How much could I receive in PTSD Compensation?
So, you're asking, "how much compensation can I claim for post-traumatic stress disorder?", Well, this depends on numerous factors. These include being unable to work, suffering for a long time, and any physical injuries accompanying the mental strain. But the more severe the PTSD is, the more money you could receive as part of your compensation payout. And that includes veterans claims post-traumatic stress disorder, which we define later in the guide.
Get Free Legal Advice On PTSD Claims
Within this guide, we will discuss the common symptoms associated with post-traumatic stress disorder, what types of accidents could cause a person to suffer and what settlement amounts a victim could be entitled to.
And we'll tell you how our post-traumatic stress disorder solicitors can help you recover PTSD compensation. Get in touch with us anytime about post-traumatic stress disorder compensation claims in the following ways:
Select A Section
What Is PTSD And What Are The Symptoms?
Post-Traumatic Stress Disorder (PTSD) can be defined as a mental disorder (or psychological injury) that is triggered by a traumatic part or single event in a person's life, it has to last for over a month from its offset, and it can cause the person to relive the event through reoccurring flashbacks, disturbing dreams and emotional thoughts of that particular time even though the person wants to block any recollection of what has happened out their minds.
Those who experience thoughts and flashbacks of a traumatic time do not always experience PTSD. Instead, they have to be severe enough to cause the person to become highly stressed and cause dysfunction and be disruptive to their everyday life. But for victims, there's an opportunity to receive PTSD compensation, as we explain throughout this PTSD claims guide.
Other Notes
Although the male population are more likely to experience a traumatic event in their lives as the majority of jobs that are high risk of causing an injury that could lead to PTSD are occupied by men, women experience the more high end of events that lead to PTSD like spouse violence and sexual abuse. PTSD can occur in people who have a mental state that is considered completely stable before the traumatic episode occurs. There does not have to be any evidence of any other type of mental illness for PTSD to affect a person. And this means that no previous mental health problems are necessary for you to claim post-traumatic stress disorder compensation.
It doesn't matter what the condition was caused by. However, if you are suffering, you could claim PTSD compensation. Read on for more information about making post-traumatic stress disorder claims. This guide helps to answer the question, "how much compensation can I claim for post-traumatic stress disorder?"
What Are The Symptoms of PTSD?
Post-traumatic stress disorder ranges in severity. Some people recover from symptoms in a short space of time. Others may experience them indefinitely.
Some symptoms that may result in the victim filing PTSD claims include:
Disturbing flashbacks
Nightmares/Unpleasant dreams
Distressing recollection
Avoiding situations that may cue the recollection of the event
Numbness
Disturbance of life
Physical effects such as pain, shaking, trembling, sickness, vomiting.
Mental effects such as clinical stress, anxiety, unstable emotionally
The symptoms mentioned are not limited to, as people may experience different kinds of symptoms. Not all people will experience all the same signs and symptoms; some may even experience more than others, while others may suffer from PTSD longer. This might lead to the victim claiming for PTSD compensation.
Impact Of Symptoms
Those that have PTSD can have their lives disrupted by what they have experienced, continually asking themselves why it has happened to them, not allowing them to move on with their lives, just reliving the event over and over again. They could have images that keep recurring (both of the possibility that caused it and of the injury suffered). Sleeping can also be a significant issue as nightmares can become very disturbing. All of these consequences could justify the victim receiving PTSD compensation.
Society can become a problem; people with PTSD will avoid anyone or anything that reminds them of what has happened as it sparks recollection and uncontrollable emotional states. In addition, irritability and not concentrating can cause suffering from becoming angry and agitated much of the time.
Symptoms can take on other mental issues such as depression, anxiety, becoming scared or frightened. Those who have PTSD may use alcohol or even begin to self-harm to relieve the pain they are experiencing. Destructive behaviour can become an issue and even turn to drug abuse. All of these life-altering events could influence the post-traumatic stress disorder compensation that you may receive. But we can advise on which elements could form the basis for your post-traumatic stress disorder claims. Please contact us today to ask about filing PTSD claims.
What Can Cause PTSD?
Post-traumatic stress disorder can be triggered by any number of different traumatic experiences a person may have encountered. Therefore, the condition can affect people of all ages. Although it is not present before its cause, it can happen anytime in a person's life when faced with an experience that has mentally impaired them.
The fear felt during this traumatic experience can be so disturbing that their life becomes controlled by it through PTSD. In the case of claims for veterans claims post-traumatic stress disorder, it could be a tragedy on the battlefield. Shocking statistics have illustrated that one in three people exposed to or experienced an incredible event develops PTSD.
There is no sufficient evidence as to why some people have PTSD after severe trauma. Some don't. However, more high-risk trauma experiences such as abuse have a higher percentage of triggering PTSD. It could even be the risk of poor treatment if an injury occurs due to medical negligence.
What is clear, though, that those who have suffered from depression or anxiety and have never fully recovered may be more susceptible to suffering from PTSD after a petrifying experience. But regardless of the cause, the suffering victims could look to file PTSD claims for compensation.
Below, we've included a non-exhaustive list of some of the possible causes of PTSD. And any of these might lead to post-traumatic stress disorder claims:
War – military armed forces, terrorist attack
Sexual abuse, sexual violence, sexual assault, neglect
Severe road traffic accidents
Being held captive, being held, hostage
Witnessing a violent or horrific death
Natural disasters
Life limiting condition or terminal illness
Experiencing a sudden and unexpected death in the family
Any of these could trigger the PTSD that results in you receiving post-traumatic stress disorder compensation.
How To Claim For PTSD
Deciding whether to make a personal injury claim for PTSD compensation in the UK is probably the hardest part of the compensation claiming process. But, of course, making the decision that you want to go ahead and pursue compensation means the hardest part is over. But you could then ask, "how much compensation can I claim for post-traumatic stress disorder?"
The law can be very tricky to the untrained eye, so using a specialist solicitor with many experiences dealing with PTSD cases can be the key to gaining the maximum amount of compensation. Undertaking any personal injury case can be a struggle for those who are not trained in the law. It is easy to get bogged down in legal jargon and become overwhelmed. However, personal injury solicitors are trained specifically in this area. Good ones know how to represent you properly so that your case is handled with the highest degree of professionalism.
It is possible to make a personal injury compensation claim for PTSD. However, it may not be as straightforward as other personal injury claims. PTSD affects the mental state mostly, more so than a person's physical being, so it may be harder to diagnose and actually put a compensation amount. In addition, deciding how much a person is affected by the disorder can be complex and its implication on a person's life; therefore, deciding how much it should be valued becomes much more difficult.
Further Information
Suppose a diagnosis has been made, then making a PTSD personal injury claim can be much easier. Again, calling our post-traumatic stress disorder solicitors can be key to giving your case the start it needs.
You will be asked to go through several questions initially just so the PTSD claims can be evaluated. Everything else after that is completely straightforward and should need little import from yourself. So, a medical examination will be needed to estimate the extent of the PTSD and future prognosis. That's a crucial step towards you receiving any post-traumatic stress disorder compensation.
It is important that when making the initial call to the solicitor, you know your medical history and present medical state plus any medication and treatment for PTSD you are receiving so that the solicitor can make informed decisions rather than relying on any risk factors. All of these points can influence your severe post-traumatic stress disorder claims.
How Much Compensation Will I Receive For PTSD?
Putting an actual amount to a PTSD compensation claim can be very difficult as all will suffer differently. However, there is no doubt that they will have similar aspects, but no two people experiencing the disorder will experience it the same.
It is easier to make a generalised estimation for physical injuries, but psychological damage could include various external factors that may affect the total sum. So it is not hard to see why people will have all different compensation amounts for their PTSD claims.
People can experience PTSD in different ways and be affected by various symptoms; some may have it much longer than others, while others may have more disrupting and severe symptoms.
When looking to estimate or even give a precise figure to how much PTSD compensation payouts should be awarded, certain factors are considered. How much the disorder controls a person's life will be a key factor in the amount of compensation awarded and how it affects your family life, and how you manage to cope at work or in society.
Other Factors
How your future prognosis looks are also crucial, and how much you have suffered through PTSD due to the past. PTSD payouts can be different for each case brought as people will experience it in different ways. Your personal injury lawyer will discuss all these factors with you before beginning your post-traumatic stress disorder claims.
Below is a table that splits up PTSD claim amounts in the UK into categories in which compensation amounts can be applied. This covers various scenarios, such as veterans claims post-traumatic stress disorder situations.
These are not a fact but have to illustrate the types of amounts of compensation that have been awarded in the past. These figures should never be taken as fact, just a guide. You can use the table below instead of a PTSD claims calculator (which can sometimes be inaccurate) if you have had your PTSD categorised into how serious it is.
Alternatively, if you'd rather discuss your case with our post-traumatic stress disorder solicitors today, call us now for free legal advice you can trust. And we can begin working towards you potentially receiving post-traumatic stress disorder compensation right away.
Average PTSD Compensation Awards
Minor PTSD symptoms, with a full recovery, could see a compensation payout in the range of £3,710 to £7,680. Cases of more severe PTSD include anyone with ongoing symptoms, which may attract between £7,680 to £21,730. The most severe cases, with permanent effects, could see a PTSD payout of £56,180 to £94,470.
What Compensation Amounts Could I Receive For PTSD? 
Let's circle back to this key question about PTSD claims: "how much compensation can I claim for post-traumatic stress disorder?"
It can be difficult to provide a definitive answer at this stage. However, it's possible to gain insights. As well as the table we've created below, you can also use our online compensation calculator to get an idea of how much you could be entitled to.
Not only will it assess your chances of succeeding, but it will also take into account any financial losses you've incurred, like loss of earnings.
Below is our alternative to a PTSD compensation calculator. It demonstrates how much a person could receive for different severities of PTSD. These come from the Judicial College Guidelines, which lawyers use to help value post-traumatic stress disorder claims.
| Types or Severity of PTSD | Compensation Amounts | Comments |
| --- | --- | --- |
| Psychiatric Injury - Severe | £51,460 to £108,620 | Significant and disabling problems that impact everyday life greatly with a very poor prognosis. Home life, work life and relationships with friends and family may be impacted. |
| Psychiatric Injury - Moderately Severe | £17,900 to £51,460 | More disabling injuries and long-term disabilities, but with a better prognosis than those with severe psychiatric damage. |
| Psychiatric Injury - Moderate | £5,500 to £17,900 | A more optimistic prognosis than the above, but with some residual issues. |
| Psychiatric Injury - Moderate | Up to £5,500 | Lesser symptoms with the prospect of a full recovery. |
| Severe PTSD | £56,180 to £94,470 | PTSD symptoms that may be permanent and leading to acute functioning problems in everyday life. |
| Moderately Severe PTSD | £21,730 to £56,180 | PTSD compensation for this bracket includes significant psychiatric issues that may improve somewhat with professional help. |
| Moderate PTSD | £7,680 to £21,730 | A bracket that reflects recovery on the whole, though some less disabling mental health problems may persist. |
| Less Severe PTSD | Up to £7,680 | Mild symptoms which will resolve within 1 to 2 years. |
However, note that these figures are general estimations of the potential damages a victim of complex PTSD could receive. Our post-traumatic stress disorder compensation solicitors could provide a more specific estimate for a psychological injury, such as struggling to cope with the death of a loved one. Simply get in touch with them today to learn more. This includes any physical symptoms which could indicate additional physical health problems.
It may also be possible to claim any financial losses you may have suffered because of the accident, such as loss of earnings, medication costs, any therapy or counselling costs (not covered by the NHS), possible addictions (including alcohol or drug addictions), any additional stress-related issues (such as being easily startled or having any sleep problems) and any travel costs too and from appointments related to your psychiatric disorder.
Post-Traumatic Stress Disorder After A Car Accident, Can I Claim Compensation?
When people think of injuries caused by a road traffic accident, they instantly think of physical injuries, tissue damage, broken bones, whiplash, etc. However, people's minds and mental states can suffer damage. With those in mind, various people begin to ask themselves: "How much compensation for PTSD after a car accident could I receive?" That is where we can help to handle your PTSD claims, as we explain during this guide.
Road traffic accidents can be very traumatic, especially those that leave people with serious injuries. People can experience a traumatic experience that can lead to PTSD. It is perfectly normal for people in or even witnessing a road traffic accident to revisit the event in their minds. However, when the images start to overtake their life and bring about anxiety, it may often be the case they have PTSD. If you're in a road traffic accident that was not your fault and you're suffering from an injury, such as PTSD, then you could make viable PTSD compensation car accident claims.
Further Details
There is an apparent demand for those who want to make a personal injury claim for PTSD after a road traffic accident. Often the scars within the mind can be much more severe than physical scars.
A PTSD injury can totally take over a person's life, so it only seems fair that they did not deserve the right to make a compensation claim if people have PTSD due to a road traffic accident. Victims' lives may suffer disruption due to the PTSD from an event. And it could mean that life as it previously was, i.e. work, family, and social life, comes to a halt meaning that they need compensation for PTSD.
In fact, they may even need post-traumatic stress disorder compensation more than for a physical injury. Hence the potential to file any post-traumatic stress disorder claims.
Could PTSD Be Caused By Work, and Could I Claim?
As with road traffic accidents, it is possible to claim PTSD compensation if you're in a traumatic yet preventable event. This guide notes that certain careers and jobs carry a higher risk to employees who have PTSD due to the potential exposure to certain work experiences. And that could theoretically lead to a higher likelihood of PTSD claims.
The most common jobs that involve such a risk include armed forces, the police force, firefighters, accident and emergency, medical staff, etc., all of which may witness or experience traumatic events that cause them to suffer from such a mental disorder.
It is fair to say that those who pursue such careers are aware of the dangers and situations they may participate in. However, in some situations, employers could protect their employees from witnessing or being part of the event, thus preventing PTSD from ever being an issue.
Examples
Many jobs other than those above can carry a certain risk of PTSD. Even jobs that are not common with the disorder but a traumatic event can leave employees with PTSD. For example, people can have horrific and incomprehensible accidents at work that can scar their mental state and lead to PTSD. It is difficult at every initial stage to even estimate how much compensation you may receive. Workers compensation PTSD settlement can range from those who suffer from severe to those who have mild PTSD.
Workplace PTSD is becoming more common. And it's similar in reaction to highly stressful jobs, bullying in the workplace and a totally overwhelming feeling. For more information about post-traumatic stress disorder compensation payouts for work-induced cases, call us today. And we could help you to receive the PTSD compensation that you deserve. This should help as you wonder, "how much compensation can I claim for post-traumatic stress disorder?" And we can begin your PTSD claims today.
PTSD Caused By The Armed Forces Or Military Can I Claim?
Post-traumatic stress disorder is quite common among military personnel. So it is not hard to see why even when the public only sees snippets of what is involved in the armed forces and war. Unless they have serious physical injuries. In any event, the result could be the victims filing veterans claims post-traumatic stress disorder.
Many veterans return from war with mental scars due to the sights and events on the battlefield. In reality, it would be strange for soldiers not to feel the effects war can have on them. However, it is so alien to a lot of the human race by and large. It's not something you see every day, and you only see it through the news or in the movies.
In reality, though, it is something very much more serious, something that many cannot even comprehend or even begin to picture. War veterans do a remarkable, brave and heroic job, something which many could not achieve. Fighting for the sake of their country and following through with what is right is undoubtedly something to applaud. However, it comes with its fair share of unpleasant injuries, to say the least.
Symptoms
Often soldiers return from war unable to adjust to everyday life. They often feel irritable, emotionally numb, and unable to connect with society and their people.
Panicking, feeling on edge, and isolation are even more of returning soldiers' symptoms. These symptoms are key to diagnosing PTSD, with terms being shell shock or combat stress. It is not rare, but many find it hard to understand what they are dealing with. In turn, they do not seek help, and their disorder worsens at a rapid rate.
Military personnel can seek PTSD compensation if the symptoms go undiagnosed and untreated, allowing soldiers to go back to duty repeatedly. Although the illness happens during active service, it is the negligence of failing to notice the disorder that allows military and armed forces to pursue post-traumatic stress disorder claims. Please contact us if you have any questions about military personnel seeking post-traumatic stress disorder compensation. We're here to help with any veterans claims post-traumatic stress disorder.
No Win No Fee PTSD Compensation Claims
Pursuing a claim for PTSD with our post-traumatic stress disorder solicitors is possible through a No Win No Fee agreement. Again, there's a range of circumstances under which you could claim a settlement, including PTSD after a car accident. There is no financial risk to any military or armed forces wanting to pursue a claim as if the case does not succeed, then there are no fees to be paid.
Simply put, when you enter into a No Win No Fee agreement with post-traumatic stress disorder solicitors, you won't have to pay any fees upfront or during the claim. If the PTSD claims fail, you won't have to pay your lawyers any fees whatsoever. And if the claim is a success, your lawyer deducts a small cut from your compensation award to cover their fees. However, this percentage has a legal cap, meaning you can walk away with the bulk of your compensation.
To find out more about claiming PTSD compensation on a No Win No Fee basis, get in touch with our personal injury claims team today.
Why Choose Our Specialists To Deal With Your PTSD Claim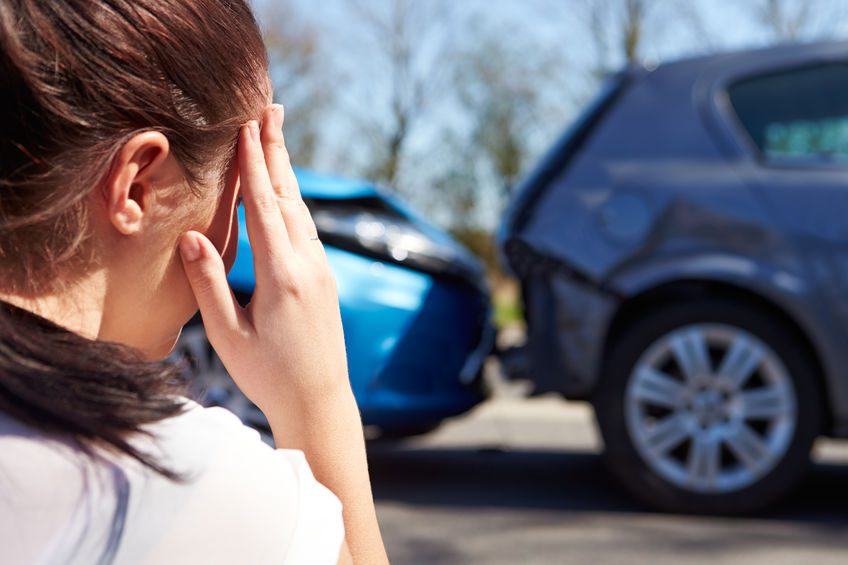 As specialist post-traumatic stress disorder solicitors, we have an outstanding reputation. And it's a reputation that we're very happy with after many years of serving the public. So we can help as you wonder, "how much compensation can I claim for post-traumatic stress disorder?"
We are here to work for you to receive the post-traumatic stress disorder compensation that you deserve. Sometimes it is necessary to claim compensation for one to get back to life as they once knew it, or in as much as compensation is not a gift, it is a necessity.
Our PTSD solicitors have decades of experience and have years of knowledge. This allows them to handle your case and ensure that your compensation claim reaches its highest potential. We can answer almost any question that may be on your mind, including "Is there a difference in how much compensation for post-traumatic stress disorder you could receive, depending on your age and gender?" Get in touch with us today to find out more about post-traumatic stress disorder claims.
PTSD Compensation Examples And Case Studies
As we enter the final stages of this guide, we wanted to provide you with some statistics relating to PTSD, mental health and the workplace that could be of use. Should you have any additional questions regarding your PTSD claims, please feel free to contact our team.
Between 2019/20,  the Health and Safety Executive (HSE) would report the loss of over 38.9 million days from an illness or injury relating to work. The report also states:
£16.2 billion in annual costs due to work-related injury/ill health.
111 fatal injuries at work.
828,000 workers suffering from work-related stress, depression or anxiety.
While this doesn't give us any direct figures on the levels of people who have PTSD, we can see that a significant number of people are suffering from mental health problems, many of which may relate to PTSD.
Further Statistics
To gain an insight into the levels of people living with PTSD in the UK, it's possible to look at the results of a large survey focusing on adults. It says that up to 3 in 100 adults might have PTSD.
Certain groups are more vulnerable to suffering PTSD than others. For instance, according to Patient, the estimations are for PTSD to develop in:
2 in 3 prisoners of war, a 66.6% chance
1 in 2 female victims of rape, a 50% chance
1 in 3 teenage survivors of car crashes
And one group which is affected more than most by PTSD are veterans of war. There are 2.4 million veterans in the UK. Research conducted by the King's Centre for Military Health Research and the Academic Department of Military Mental Health found that the PTSD rate among Armed Forces personnel is rising, from 4% in 2004/06 to 6% in 2014/16. The civilian rate of PTSD is 4.4%.
If you've suffered in any of the circumstances described above, we may be able to help you recover from military PTSD compensation. Get in touch today to find out more about filing post-traumatic stress disorder claims for post-traumatic stress disorder compensation.
Get In Touch With Our Post-Traumatic Stress Disorder Solicitors
You've reached the end of our guide to PTSD claims. But, if you want to take action now or would like some questions answered, our personal injury claims team is available 24 hours a day, 7 days a week, to offer you all of the free legal advice you need.
You can get in touch with us about claiming post-traumatic stress disorder compensation in the following ways:
By calling 0800 073 8804
Or chat with us now by using our chatbox, bottom right
Useful Links On PTSD Compensation
In this final section of our guide, we've included some links to help you further with learning about PTSD claims. Remember, if you need free legal advice, give us our team of solicitors a call.
NHS Post-Traumatic Stress Disorder Guide
Head here to learn more about the condition from the NHS.
The mental health charity MIND has put together a comprehensive guide on PTSD compensation claims.
A government guide providing advice when it comes to driving with PTSD
PTSD can often develop following traumatic road traffic accidents. If this affects you, our guide may help.
Serious accidents at work can also lead to the development of psychological conditions. This guide will tell you all about how to claim.
How to Claim PTSD After a Car Accident
A guide specifically on claiming anxiety following a car accident.
PTSD Compensation Claims FAQs
In this final section, we have answers to questions we commonly hear.
How much of a disability is PTSD?
Depending on the severity, PTSD could be a very disabling injury, preventing you from working, socialising and developing relationships. Moreover, such symptoms could be permanent.
Why do PTSD claims get denied?
Not all PTSD claims get denied. If there is clear evidence of the condition's cause, combined with medical evidence proving you suffer from the condition, it is unlikely to be denied. Working with post-traumatic stress disorders can help boost your chances too.
Does PTSD affect memory?
PTSD can affect memory and, in fact, is one of the more common symptoms. Often, sufferers may try to black out the traumatic memories as a form of protection.
Can PTSD change your personality?
In severe cases, PTSD has the potential to change your personality. It can cause irritability, short tempers, traumatic flashbacks, and headaches. This can all impact your relationships and working life.
Does PTSD ever fully go away?
In mild cases, PTSD symptoms will fully resolve within a short period of time. However, in traumatic and severe instances, symptoms may be permanent, with counselling and therapy being necessary.
Does PTSD get worse with age?
There is an argument to say that PTSD can worsen with age. When a person retires, they have more free time and fewer distractions to reflect on memories, which may cause more problems for sufferers.
How to make a PTSD compensation claim?
A quick summary:
If experiencing symptoms of PTSD, it's important to seek medical advice.
When in a position to do so, collect as much evidence supporting your case as possible.
Seek legal advice from PTSD solicitors registered in England.
How much is PTSD compensation?
The below are compensation estimates only.
For less severe cases of PTSD, with a full recovery within 1-2 years, you could receive up to £7,680. The longer and more serious the symptoms, the more you will likely get.
In cases of more serious PTSD, the award could be between £7,680 and £21,730. Such cases may involve continuing effects beyond 2 years, but not grossly disabling.
For more severe cases, compensation could be between £21,730 to £56,180. This would involve a disabling condition for the foreseeable future.
And the most severe post-traumatic stress disorder claims, which will involve permanent disabling effects, the award could be between £56,180 to £94,470.
Can veterans claim for post-traumatic stress disorder?
Yes. We can assist any veterans who wish to claim PTSD compensation.
Thank you for reading our PTSD claims guide. We set out to answer, "how much compensation can I claim for post-traumatic stress disorder?" Please contact us about claiming post-traumatic stress disorder compensation.