£40,000 Compensation For A Broken Hip
Legal Expert are a specialist personal injury claims experts offering free advice as well as connecting claimants with expert solicitors from across the country. Many of the solicitors we work with have decades of experience in helping people to make personal injury claims, such as recovering compensation for a broken hip injury. No matter how serious your injury is, if you have been injured,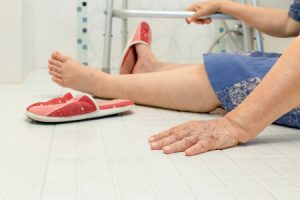 been exposed to an illness, injured at work or had an existing condition made worse as a result of an accident which was not your fault, the no win no fee specialists at Legal Expert can help.
In this case study we are looking at an example of a common type of personal injury claim, a broken hip. Hip fractures can be serious injuries. In this case the claimant was a woman in her 50's. She suffered a broken hip as a result of a trip on the pavement, receiving an out of court settlement for around £40,000. Solicitors acting on her behalf alleged that the council was responsible for the accident as they had not maintained the pavement, as was their duty of care. After negotiation the case was settled out of court by solicitors acting on behalf of the two parties.
Legal Expert work with specialist legal solicitors from across the country and have helped people recover compensation for their injury, such as a broken hip, on a no win no fee basis. To learn more about this case study, ready below.
What Injuries Did The Claimant Sustain?
In this case the woman tripped and fell over on a grate in the pavement. Slips, trips and falls are one of the most common causes of accidents and injuries in the UK and one of the most common types of personal injury claims cases. They can cause injuries such as a broken hip or hip fracture. The claimant in this case suffered a broken hip as a result of the impact when she fell on the pavement outside a shop.
The claimant immediately knew that they had suffered a serious injury to their hip, such as a broken hip or other injury and was unable to stand up. The claimant was taken home by a relative before later calling an ambulance. She was taken to her local A&E department. The hip fractures were not immediately apparent and whilst the claimant did have an initial x-ray, she was sent home without further treatment. Three days later the x-rays taken showed that she did have a broken hip as a result of the fall.
Prior to the injury the claimant had been fit and healthy and had to undergo a broken hip operation to place screws in the hip. Broken hip recovery can be difficult and in this case the claimant had to use crutches for six weeks after the operation. It took four months from the accident for the claimant to be able to stand and move on the hip unassisted. The woman permanently lost some rotation in her hip as well as a degree of flexibility. She was also left with lasting stiffness in the hip as well as soreness in the joint.
Broken Hip Injuries
Broken hip injuries are breaks or cracks in the very top of the thigh bone, close to where the straight bone connects to the hip joint ball. Generally they will be caused by an impact, such as a fall or other similar injury. They can be exacerbated by existing conditions which affect the bones in that region. Women are also slightly more susceptible to a hip fracture. Hip fractures in the elderly are also much more common and can be more serious with longer broken hip recovery times.
How Did The Case Proceed
The council responsible for the pavement and grate were contacted about the accident, claim and injuries, as well as being notified of the damaged drainage grate. Within six weeks of notification the drainage grate was repaired. The council admitted liability for the claimants injuries shortly after this. The council very quickly admitted liability for the accident and injury. The case did not need to go to court and a settlement was made between the council and the claimants solicitors.
No Win No Fee Broken Hip Claims
Legal Expert we work with a highly trained panel of professional specialist personal injury solicitors from across the country. We have helped people with a variety of different injuries, such as common slip, trip, and fall claims which can result in injuries such as a broken hip. We specialise in helping people to get the compensation that they deserve and offer people no win no fee services. We offer claimants what is called a Conditional Fee Agreement (the technical name for a no win no fee contract) or CFA. This agreement will set out that services the claimant can expect from their solicitor and how they can expect to pay for these services. The CFA agreement will state that the claimant won't have to make any upfront payment or ongoing charges, but will pay a percentage of their compensation award as the fee. By law this can not be greater than 25%.
Across the country the solicitors we work help people who have been injured to secure the compensation that they are entitled to. The solicitors we work with offer clients a no win no fee service. To start your no win no fee claim, talk to Legal Expert today
Contact Legal Expert Today
Find out if you could be entitled to make a fractured hip compensation claim today as well as how much you could be owed in broken hip compensation. The broken hip compensation amount that you could be entitled to will depend on the level of your injury. We have helped people from across the country to get the compensation that they deserve.
The specialists solicitors at Legal Expert will work hard to ensure that at each step of the process we provide our clients with the information and advice that they need to make informed legal choices at each step of their case. Our panel of solicitors have years or even decades of experience in helping clients recover the compensation they are owed, such as in broken or fractured hip compensation cases. Find out more about making a successful broken hip compensation claim by calling 0800 073 8804 or by emailing us with the details of your case at info@legalexpert.co.uk. You can also reach our team using the online chat feature.
Useful Links
Hip Injury Claim
Hip injury claims can include a broken hip, hip fractures and other injuries to this area. Find out more about making a successful hip injury claim in our guide.
Slip, Trip Compensation Claims
Slips, trips and falls are one of the most common types of accidents in the UK and a very common cause of personal injury claims. Find out more about making a slip trip claim after a broken hip or other injury by reading our guide.
Fractured And Broken Bone Claims
If you need to seek fractured hip compensation, view our guide to making fractured and broken bone injury claims.
Making Claims Against A Local Authority
Making a claim against your local authority can seem daunting. View our guide to making a successful no win no fee claim against a local authority, such as your council.
Broken Hip NHS Guide
Information on broken hip injuries from the NHS.