How Much Compensation For A Gym Accident Claim?
By Stephen Hudson. Last Updated 31st March 2022. In this guide, we explain gym accident claims. More specifically, we will address how a personal injury solicitor could potentially assist you if you have grounds to seek gym accident compensation.
As the popularity of gyms and leisure centres has risen, more people are at risk of accidents resulting in an injury. An accident at the gym can be harrowing and incredibly costly. Gym injuries can potentially vary from small afflictions to life-changing health issues. If you have suffered any form of injury, then you might be entitled to pursue a personal injury claim.
Finding the right legal recourse following an injury can be difficult ahead of filing any gym accident claims. If you believe that the accident was preventable, was not your fault, or was particularly costly, it can be difficult to know what you should do. This guide will lay out your available options and steer you through the claim process for your gym accident.
If you have any queries while reading our guide to gym injury claims, you can reach our team of advisers by using any of the following contact methods:
Call us on 0800 073 8804
Write to us about your personal injury case using our online claim form
Or chat with us now using our live chat service
Select a section:
A Guide to Gym Accident and Injury Claims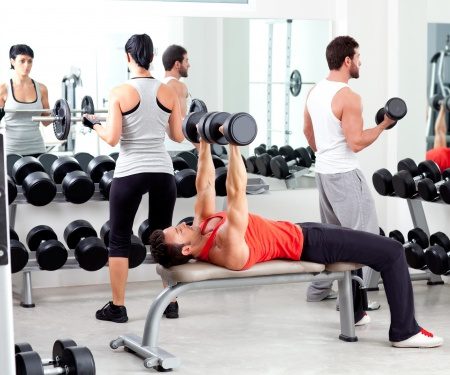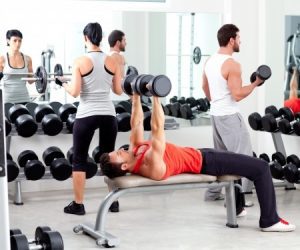 The purpose of this guide is to explain your available options when it comes to gym accident claims.
If you have sustained an injury as a result of an accident in a gym, then this guide will cover the following information:
The laws which exist to protect you from harm.
What to do if you've been injured at a gym
The appropriate steps you need to take to file a gym injury compensation claim.
Which costs you can file a claim for, such as hospital visits, house nurses, and overall damages following an accident at the gym.
Once you finish reading through this gym accident claims guide, you should understand your rights and your available options better. Should you wish to proceed with a gym accident compensation claim, we will show you how.
What is a gym accident?
This could be any of the common gym accidents occurring in a workout facility. For example, it could be due to a failure in the equipment or a separate hazard such as a wet surface. Or it could even be an assault that happens to take place inside the gym. In any event, though, you could claim gym accident compensation.
What is a public liability injury claim?
A public liability claim is a kind of personal injury claim that you can make if you've suffered an injury while in a public place. A public liability claim is made against the public liability policy of the occupier of the space.
Who is Responsible for Customer Safety in a Gym?
Under the Occupiers' Liability Act 1957, the occupier of the premises is responsible for maintaining visitors' care. In this instance, the occupier could be the gym operator (whether leasing or owning the building). They have a duty of care to ensure a reasonably safe environment for invited or permitted visitors. Even within the gym itself, several people might be relevant to the case. These can include (but are not limited to):
The occupier – it might be the centre's management team, responsible for the well-being and security of their visitors. This could be a private business or even the local council.
The gym instructors – staff can instruct the gym visitors how certain gym equipment works and the correct methods for use. It is a position for which they must be qualified and receive the right training. If this is not the case, then they might be considered at fault. However, it is considered the management team's responsibility to ensure that their instructors are trained properly and qualified for the position. If any of these individuals (either the gym owners, management or instructors) showed negligence and, as a result, you sustained an injury, you may have a legitimate gym accident compensation claim to be made.
If you'd like to know more about gym accident claims, continue reading or get in touch with our team today, who will be happy to help.
Is the Gym Always at Fault in an Accident Claim?
Sustaining an injury while exercising in the gym can be a very complicated issue. Many questions arise as to who is really responsible for your injury. There are certain incidents where the occupier might not be considered to be at fault for your injury. Such situations are usually dependent on whether the occupier has done their utmost to provide a safe environment for patrons. If not, then you may be able to claim gym accident compensation.
To give one example, the accident could be considered the contractor's fault who originally constructed the gym or is performing maintenance work. Likewise, faulty machinery can sometimes be the responsibility of the manufacturer. In both situations, the occupier must strive to ensure that the environment is as safe as possible, but their responsibility can be contingent on independent parties.
As ever in the legal world, providing a definitive answer is difficult. In many situations, the occupier of the gym will indeed be responsible for your well-being, but this is not always the case.
If you would like to learn more about who might be at fault in gym accident claims, speaking to a solicitor can be the best step. This can provide clarity and give you an insight into who is responsible for your injury.
Can I Sue a Gym for Faulty Equipment?
The question of responsibility will largely be dependent on the exact circumstances of the accident. For example, if you have injured yourself due to a broken or faulty piece of equipment and now find yourself wondering, "can I sue my gym for the injury?" then you might have a legitimate claim for gym accident compensation.
As is the case with many places open to the public, the occupier must comply with laws and regulations. The Health and Safety at Work etc. Act 1974 (commonly referred to as the HSW Act) requires that occupiers provide safe conditions in public places. This would include a gym. Typically, the HSW Act deals with slips, trips and falls, often relating to the relationship between the employer and the employee. But it is relevant in this case, even when the equipment in question may be at fault.
The occupier of the building will need to have ensured that the equipment and machines available to the public are in full working order and comply with health and safety standards under the Occupiers' Liability Act 1957. In addition, the manufacturer of the equipment is responsible for ensuring that accidents do not result from errors in the manufacture or poor build quality. In either of these situations, you could have a very viable claim for gym accident compensation. As long as negligence can be proved, gym accident claims can be pursued.
What Happens If You Get Injured In The Gym?
If you've been harmed in an accident at a gym due to another party's negligence, there are several steps you can take if you choose to start a gym injury compensation claim. Your immediate priority after the accident should be to seek whatever medical attention you require to treat your injuries. After you've received medical treatment for any gym injuries, then you may want to keep the following tips in mind:
It can be important not to admit fault when describing the accident. However, if you think of making a claim, accidentally admitting to having acted negligently can undermine your case.
Gather evidence of the immediate surroundings. This can be in the form of photographs of the accident scene, which can be used as evidence when making your case.
As well as the accident scene, taking photographs of any faulty equipment can be very useful. The more photographs you have, the better.
Gather testimonies from witnesses who saw the accident. Wherever possible, get their contact information before you file any gym accident claims.
Get a detailed medical report of the injuries you have sustained. This can include notes from a GP, X-rays, ambulance reports, and so on. Either way, it's vital to seek medical attention.
Make detailed notes about the accident as you remember it. This is best done as soon as possible after the accident occurs when the memory is still fresh in your mind. Remember dates, times, and details. Be as exact as you can.
If you believe that you have a legitimate compensation claim, the best advice is to reach a solicitor. They will be able to apply their legal knowledge and guide you through the gym accident compensation claims process.
Though by no means a definitive guide, the above steps can prove especially useful when you sit down and talk with a legal expert. Having as much information and evidence as possible can ensure that the claim proceeds quickly and efficiently.
To learn more about gym accident claims, please read on.
What about Disclaimers and Waivers?
As an important aside, one of the most frequent questions we encounter when dealing with injury claims that have taken place in a gym relates to the potential existence of waivers and disclaimers. Some gyms will require members to sign a range of paperwork when applying. These waivers, some believe, absolve the gym from responsibility relating to accidents that cause personal injury and protect them from gym accident claims being made.
But these disclaimers and waivers are not always legally binding. For example, under the Unfair Contract Terms Act of 1977, gym operators who ask members to sign a waiver or a disclaimer cannot be excluded from cases involving negligence when it applies to a personal injury. If your gym has told you that they employ such a policy, then contacting a legal representative can help ensure that you are not beholden to disclaimers and waivers that are not legally binding and help you claim gym accident compensation.
How do Accidents Happen at a Gym?
An accident at the gym can happen in any number of ways. For first time visitors to a gym, the range of equipment on offer can seem daunting. Many of the machines are large, imposing, and seemingly complicated. For beginners, especially, this can be intimidating. However, given the weight, complexity, and myriad other factors relating to the machines and equipment, it should come as no surprise that accidents can occur and can lead to gym accident compensation being pursued.
This is one of the main reasons why gyms might require new members to embark on an orientation tour. And this tour will include an introduction to equipment such as:
Treadmills
Exercise Bikes
Rowing Machines
Stair Climbers
Weights (Kettlebells, weight plates, bars)
Weight Machines (For all parts of the body)
Chin-up bars
Ropes
Often, the orientation will teach members how to use this equipment. However, one of the main reasons for accidents in the gym relates to misuse, mistakes, and breakages relating to this equipment. As a result, there are a huge number of ways in which you can injure yourself while at the gym due to limited knowledge of the equipment. And any of these scenarios could lead to you claiming gym accident compensation. So, scenarios resulting in gym accident claims can include:
Incorrect use of weights.
Staff members or instructions being either misunderstood or inaccurate, relating to both the gym equipment and exercises suggested by instructors.
Defective gym equipment.
Loose gym crash mats or slippery floors.
Falling from exercise equipment.
Overheating in a sauna.
Objects that fall and strike you.
By their very design, many of the objects in the gym are heavy, cumbersome, or to move quickly. Unfortunately, this means that – should an accident happen – they can do serious damage.
The graph below shows the results of a study in the British Medical Journal, which looked at the kinds of injuries sustained by weightlifters and shows that while most injuries suffered are acute, there is a significant proportion of weightlifters who suffer from chronic injuries. If these injuries were the result of misinformation by gym staff or faulty equipment, this could be grounds to claim gym accident compensation.
If you've been harmed in any of the ways described above and want free legal advice on gym accident claims, please contact our personal injury advisers today for a free case check.
How to Begin a Gym Injury Accident Compensation Claim
In filing claims against a gym, there are several recommended steps. First, your solicitor will need to prove that the gym occupier failed to provide or maintain a safe environment for visitors. As such, having a wealth of evidence, a clear version of events, and a desire to bring the matter to a close can be constructive.
Once you are certain that you wish to make a gym accident compensation claim and gather together evidence relating to the case, it is time to seek legal representation. Given the complexity of compensation claims, handling the matter without legal experience can be very difficult. This is why we offer clients a free consultancy. This can occur over the phone and is a meeting in which we will talk over the case and advise on the best possible way to proceed. In some situations, we can even arrange for a special doctor's appointment in which we will be able to diagnose the full severity of your injury. As we will see later, this will be very important.
Having talked the matter over, you may wish to proceed and begin making a claim. The next barrier to overcome is financial. You might find that law firms charge large amounts to represent you. Thankfully, our alternative. Our ' No Win No Fee' policy specifically deals with this exact problem. We'll discuss it below greater in-depth. Once we've agreed to move forward with the case, the next logical question regards exactly what gym accident claims can include.
What can be Claimed for after an Accident in a Gym?
There is a range of damages and expenses which can make up your gym injury claim if you choose to pursue compensation. These include:
General damages – this is decided in proportion to the pain and suffering you have had to endure due to the accident. It will likely form a large part of the final total.
Care claim – this includes the costs of those helping you around the house. For example, if you had to hire someone to care for you, a care claim could cover this expense.
Loss of earnings – this will cover the earnings you have failed to make due to your injury, e.g. wages from a job you might not have been able to perform.
Travel Expenses – this will cover travel costs you have incurred after the accident, including train fares and taxi fees to and from the hospital.
Medical Expenses – this can include:

any prescription drugs you may have had to buy.
In addition, any visits to the doctor have cost you money.
Any medical equipment required, such as crutches, a wheelchair, medical braces, etc.
Over-the-counter drugs.
This list is by no means exhaustive. However, it does give you an indication of just how much we can do to recover the costs relating to your injury. At an early juncture, we will begin to establish every way in which the injury has damaged you, your livelihood, or your financial security and claim this money back accordingly.
To learn more about what goes into gym accident claims, please contact us today.
How Much Compensation will I get for an Accident in a Gym?
If you're looking for details on gym accident claims payouts or are searching for a gym injury compensation calculator, the details in this section can help. Depending on your injury's severity, you or your family members can receive varying amounts of compensation. Though unlikely, it is not unheard of for gym negligence cases to involve death. Should this be the case, it is the family of the victim who receives the compensation. Unfortunately, gym accident deaths can be among the most tragic and the most difficult to pursue.
We have put together a table of compensation brackets for different injuries you may claim for following a gym accident. The brackets are based on the Judicial College guidelines. The table below can provide rough estimates for the compensation awarded in certain specific cases. As you can note, gym accident compensation is typically proportional to the severity of the injury suffered. Now, this could also include any additional problems due to the likes of medical negligence following your accident.
| Injury | Severity | About the injury | Amount |
| --- | --- | --- | --- |
| Back Injury | Minor | This is the lowest level of back injury and the person will recover within 3 months. | Up to £2,300 |
| Back Injury | Moderate | This is a wide compensaiton bracket. Injuries could include crush fractures and compression injuries. | £26,050 to £36,390 |
| Back Injury | Severe | These are the most serious degrees of back injury. They will fall short of paraplegia or tetraplegia. | £85,470 to £151,070 |
| Leg Injury | Moderate | This may generally involve injuries to one limb such as crush injuries or multiple fractures. | £26,050 to £36,790 |
| Leg Injury | Serious | The claimant may have a serious compund or a comminuted bone fracture of the leg. | £36,790 to £51,460 |
| Leg Injury | Severe | The claimant will be left with permanent injuries and permanent effects on someones movement ability. | £90,320 to £127,530 |
| Head Injury | Minor | At this level, if the person suffers any brain damage it will be very minimal. | £2,070 to £11,980 |
| Head Injury | Moderately Severe | This person will be left with a severe disability and will be very dependent upon help and assistance. | £205,580 to £264,650 |
| Neck Injury | Minor (1) | Where the claimant will recover with in one to two years. | £4,080 to £7,410 |
| Neck Injury | Moderate | Neck fractures and dislocations which havbe to be treated straight away. These may require you to undergo a spinal fusion. | £23,460 to £36,120 |
| Neck Injury | Severe | The most serious degree of neck injury. This could be associated with an incomplete paraplegia or similar form of injury. | In the region of £139,210 |
| Hand Injury | Less Serious | This could include a crush injury which, despite surgery, can not be fully recovered from. | £13,570 to £27,220 |
| Fractures to Fingers | Severe | Where the person may be left with a deformity and where they could also have to undergo partial amputations. | Up to £34,480 |
| Hand Injury | Serious | Where there is a serious injury to the hand which reduces its usage by around 50%. | £27,220 to £58,100 |
| Foot injury | Modest | This could include more simple types of fracture or ruptured ligament injuries. | Up to £12,900 |
| Foot injury | Moderate | Displaced fractures or fractures which leave the claimant with some degree of deformity. | £12,900 to £23,460 |
| Foot injury | Severe | This is the most serious level of injury below partial and full amputaiton. It could include both heals being fractured or silimar degrees of injury. | £39,390 to £65,710 |
| Paralysis | Full | Awarded for paraplegia and it may be based on the persons psychological outlook, degree of pain and degree of independence. | £205,580 to £266,740 |
It should come as no surprise to see such a wide range of potential injuries in the above table. Given the severity of the injuries, even a seemingly innocent gym accident leg press incident can result in paralysis. Furthermore, despite the unlikelihood of brain damage (or even death), gym accident statistics illustrate that they are not impossible. In cases such as these, you must have a doctor properly diagnose the true severity of your injury. This is something we can arrange for you to proceed with your gym accident claims.
How Are Gym Injury Claims Valued?
Every injury is unique to the person. A gym injury can not only impact you physically but cause psychologically injuries too. You may be left with scars that damage your self-esteem, sending you into a depression. Or you may feel anxious about ever stepping foot in a gym again.
So the first step when it comes to valuing your injuries is to see what exactly you have suffered. Your solicitor will determine what medical experts you need to be assessed by. If you have multiple injuries, you may need to see more than one expert. For example, an orthopaedic surgeon for a broken bone and a psychologist for anxiety and depression.
This may seem like an extra step, but it's an important one. Without obtaining medical evidence that links your injuries to the accident, you may miss out on compensation that you'd otherwise deserve.
Once your solicitor has medical evidence to hand, they can begin to determine how much the case could be worth. This is done by reviewing the extent of the harm suffered and the recovery time predicted by the expert. The longer the recovery period after a gym injury, the more the claim could be worth.
Personal injury solicitors look at previously decided cases similar to your own to see what compensation was awarded, and they'll also look at a document known as the Judicial College Guidelines. The Judicial College is a body that trains judges in the UK, and also reviews compensation awards made by the courts for different injuries.
For more information on how gym injury compensation is assessed, please get in touch with our team.
No Win No Fee Gym Injury Claims
For many injured at the gym, the potential cost of filing a claim can be a huge issue. The threat of legal fees can dissuade people from seeking the gym accident compensation they deserve. This is particularly worrisome in situations where an injury resulting from a gym-related accident has hindered a person's earning abilities and endangered their financial security. But there is another option.
One of the best aspects of our business is our 'No Win No Fee' agreement. This ensures that there is no need to worry about the upfront costs of your claim. We do not require payment until after the resolution of the case and, if the case is not successful, we do not require payment at all. This is also a Conditional Fee Agreement or CFA. It's a great way for people to get great legal assistance without worrying about financing issues.
To learn more about No Win No Fee gym accident claims, call us on the number at the top of this page.
Why Choose Us as Your Claims Service for a Gym Accident Claim?
We pride ourselves on our integrity and our superb work ethic. It's part of the reason we have been so successful in helping clients win compensation. But it's not the only reason. We also offer:
Extremely dedicated representatives that will fight on your behalf.
A top legal team with years of experience in the field.
A demonstrable track record of successful cases.
A free, no-obligation consultation to discuss the options available to you.
Our 'No Win No Fee' agreement which drastically lowers the upfront cost of making a claim.
An inclusive After the Event (ATE) service can help cover the costs you incur before payment of gym accident compensation.
Picking the right legal team to fight your case is essential. It's why our clients have been so happy with our work. All you need to do is call us today to find out more.
Call for Free Advice and To Start a Claim
Suppose you sustain an injury while at the gym; you may have the right to compensation. To reach out for a free consultation, you can call 0800 073 8804 and speak with one of our representatives today. If you have a case for potential gym accident claims, we can help you fight for the compensation you deserve. Discuss your options with our team of experts and discover what makes us the best in the business.
Helpful Links
If you've been injured at a gym and want to learn as much as possible before taking the next step in claiming gym accident compensation. Below, we have some more guides you may find useful, as well as answers to some common questions.
Gym Accident Compensation FAQs
In this final part of our guide to gym injury claims, we've included answers to some common questions that claimants ask.
What to do if an employee has an accident at work?
If you're in a workplace accident, you should report the incident to your employer. By reporting the incident, your employer would document the incident in an accident logbook – which you can get a copy of and use as evidence. Of course, it's also important that you get medical attention.
Do I get full pay if I am injured at work?
Unfortunately, your employer has no obligation to provide sick pay if you take time off from work. And that's even in cases where an employer causes an accident. However, if you have to take time away from work due to an accident, any expenses could influence your case. You could also claim Statutory Sick Pay (SSP).
What constitutes an accident at work?
Various factors can cause an accident at work, such as:
Slips, trips, and falls.
Faulty equipment.
Lack of training leading to an incident.
Unsupervised cases resulting in trauma.
A lack of PPE
If you've been injured at a gym during the course of your employment, you could be entitled to compensation. Get in touch with our team today to learn more about gym accident claims.
What happens when I start my claim?
When you call or message our team, we will review your case. We will ask you questions about what happened to you and gather as much information as we can. We will then assess how our team can best help you.
How long do I have to claim for a gym injury?
Whether you were injured at work or whilst exercising, you will generally have a three-year time limit to make your personal injury claim. However, this can vary at times, so it is best to contact us.
Can I claim if harmed because of poor gym instruction?
Gym users may suffer an injury without proper instructions prior to using gym equipment. If users receive inadequate or improper instruction, they could suffer harm by using the equipment incorrectly.
Can I claim for a slip, trip or fall at the gym?
If you are harmed by a slip, trip or fall in a gym because of an issue caused by negligence on the gym's part – such as a broken or damaged floor, a spillage or a loose gym crash mat – you might have grounds for a claim.
When do I receive my gym accident compensation if my claim is successful?
You should receive your compensation within 28 days of negotiations concluding in the agreement of your settlement.
If you still have any questions about gym accident claims, you are welcome to contact Legal Expert for help using the contact details within this guide.