How To Claim Compensation For An Injury
By Danielle Jordan. Last updated 27th October 2023. If you're looking to learn more about how to claim for personal injury, medical negligence, data breach violations or criminal injuries, this page will tell you a bit more about what you need.
Below, we'll cover evidence, the claims process and No Win No Fee agreements. We'll also provide links to some of our dedicated guides so that you can learn more about specific subjects.
If you'd like to connect with our team of claims advisers, you can do so in one of the following ways:
Select A Section
How Can Legal Expert Help Me To Claim Compensation?
If you have any questions about how to claim compensation, one of the advisors from our team could help you. In addition to the free advice, they can assess whether you have a valid claim. If you do, you could be connected with one of our No Win No Fee solicitors.
A solicitor could help you by:
Ensuring your claim is accurately valued with all damages considered.
Presenting your case in full and before the time limit expires.
Updating you on the progress of your claim.
Obtaining sufficient evidence to support your claim.
If you would like to speak to a member of the Legal Expert team, get in touch using the details above. They can help you get your claim started today.
How To Claim For An Injury Or Illness
The claims process isn't always straightforward. Each area of law generally follows different rules and procedures. We're able to support people in the following areas:
We specialise in personal injury and medical negligence law in particular. To prove negligence in such cases, it's necessary to establish the following:
That the defendant owed you a duty of care
They breached that duty, creating the risk of injury
As a result of the breach, you suffered an injury or illness
Proving that an organisation, such as your employer, or an individual such as a landowner, owed you a duty of care can be relatively straightforward. Employers, for example, owe all of their employees a duty of care under the Health and Safety at Work etc. Act 1974.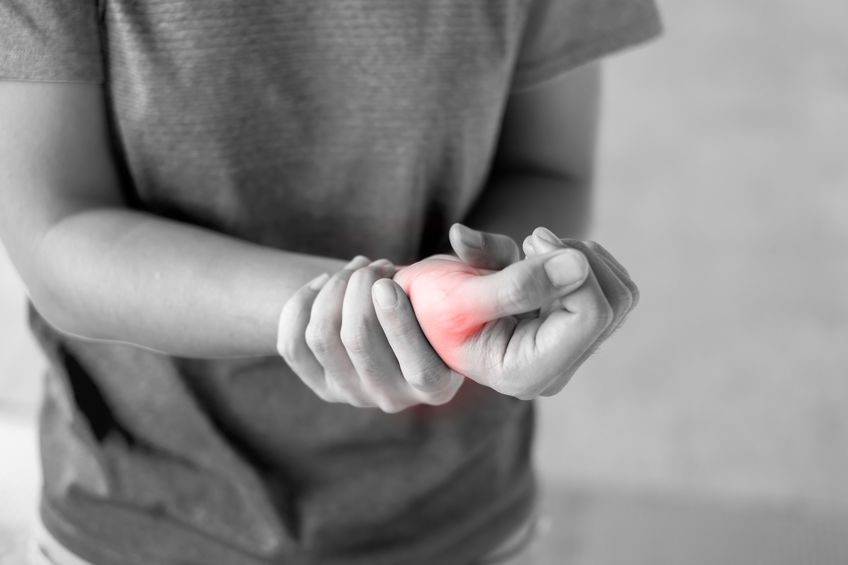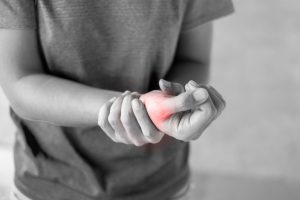 The more challenging aspect to prove is that the defendant breached their duty of care. In personal injury claims, this could involve proving that an employer failed to take steps such as conducting risk assessments. Drivers and other road users could also breach their duty on the roads by using their mobile phones or carrying out dangerous manoeuvres.
When it comes to proving breach of duty in medical negligence claims, legal tests such as the Bolam Test can be utilised.
How Long Do You Have To Make A Compensation Claim?
When looking at how to claim compensation, it's important that you consider how long you have to do so. The personal injury claim time limit is typically three years from the date of the accident as set out in the Limitation Act 1980. 
Sometimes, the time limit may be suspended. For example:
If a child is injured in an accident caused by someone else's negligence, they would have three years from their 18th birthday to take action.

If someone does not have the required mental capacity to begin their own claim, the

limitation period

is suspended indefinitely, until they regain the required mental capacity. 
A litigation friend, such as a relative or solicitor, can claim on the behalf of a minor or someone who lacks the mental capacity while the time limit is paused. However, they must act fairly and competently when making decisions about the case and should also not have conflicting interests with the claimant. An application needs to be made to the courts to take up this position.
Speak to our advisors if you have any additional questions about the limitation period or how to claim for a personal injury. The advice you receive is free and available 24/7.
What Evidence Do I Need To Make A Claim For Compensation?
When it comes to deciding how to claim for an injury or illness, the available evidence will dictate the steps you need to take.
For example, if you've suffered an injury, medical treatment will be your first port of call. It's important to be examined by a doctor either at your local GP practice, a walk-in centre or the hospital. They'll supply you with medical notes or discharge letters that will detail what injuries were sustained, how, and the treatment provided.
It's also important to obtain evidence from the scene of the accident. For example, in an accident at work claim, it'll be necessary to obtain pictures of the scene that show the cause of the accident, such as defective equipment, and any CCTV footage, if available.
Accident reports can also prove useful when evidencing a claim. If you suffer an injury in a public place, the organisation or person in control of that space should have an accident logbook that you can record the incident in. The same applies to accidents at work. Copies of these accident reports can prove very useful in clarifying the facts surrounding the incident.
Typical Payouts For Personal Injury In The UK
A personal injury claim payout may consist of two heads of claim:
General damages cover the injury you have sustained and the pain, suffering or loss of amenity you have endured as a result.
Special damages focus on any losses or expenses you may have incurred as a result of your injuries, such as a loss of earnings from not attending work whilst you recover.
In the table below, using figures from the Judicial College Guidelines (JCG), we'll give you an idea of compensation amounts you could be awarded in regards to the injury you have suffered. The JCG includes figures relating to physical and psychological injuries.
Whilst you may see tools like a personal injury claim calculator advertised on some sites, we would recommend using our table instead. The figures from the JCG, updated in April 2022, are determined by compensation awarded in previous claims settled in court.
Injury
Compensation Range
Notes
Severe Psychiatric Damage Generally
£54,830 to £115,730
You are unlikely able to cope with work or maintaining relationships in your life.
Severe Post-Traumatic Stress Disorder

£59,860 to £100,670
All aspects of your life are negatively affected.
Severe (i) Back Injuries
£91,090 to £160,980
The spinal cord and nerve roots are damaged.
Severe (i) Injuries to the Pelvis and Hips
£78,400 to £130,930
The pelvis is severely fractured causing dislocation of a low back joint.
Chest Injuries (A)
£100,670 to £150,110
It is necessary for one lung to be removed.
Severe (i) Neck Injuries
In the region of
£148,330

Little or no movement in the neck despite wearing a collar 24 hours a day for a period of time.
Injuries Affecting Sight
£54,830 to £65,710
One eye is totally lost.
Severe Shoulder Injuries
£19,200 to £48,030
Significant disability is caused due to damage to the brachial plexus.
One Or More Whiplash Injuries
£4,215
18-24 months of symptoms.
One Or More Whiplash Injuries With One Or More Psychological Injuries
£4,345
18-24 months of symptoms.
Please note that the table above only applies to claimants in England and Wales. If you would like to know the typical payouts for a personal injury in the UK, get in touch and we'll be happy to help. Furthermore, we could put you in touch with a No Win No Fee solicitor, which we'll discuss in more detail in the next section.
How To Claim Under A No Win No Fee Agreement
No Win No Fee agreements give people the confidence to pursue the compensation and justice that they deserve. It's the reason why we offer them in the vast majority of claims that we take on.
No Win No Fee is a term you may have heard before on the radio or TV. It simply means that if your claim doesn't succeed, you won't be obligated to cover any of your solicitor's fees. You only pay your solicitor a fee on the condition that they achieve a successful outcome in your case.
The fee that you would pay comes from the compensation that's awarded. It's fixed by law at a low percentage, ensuring that you take home the vast majority of your compensation.
If you'd like more information on how to claim under a No Win No Fee agreement, please get in touch on the number at the top of this page.
Our Guides On How To Claim
To help you understand your legal rights and the options you have available to you, we've compiled a list of some of our guides, organised into different areas of law. To learn more about a topic, simply click the link below. You can also call and discuss your case or query with our team of advisers.
Personal Injury Law
Medical Negligence
Data Breaches
For any more information on how to claim for the various case types listed here, please call us on the number at the top of this page.