How Much Assault Compensation Can I Claim?
By Danielle Jordan. Last Updated 30th November 2023. This guide is for those wondering how much compensation for an assault they may receive if they are eligible to claim.
Assaults and other unwarranted physical attacks can occur in numerous different forms. They can include the following examples:
Unprovoked attacks by a stranger
Assaults by a spouse or family member
Sexual assault
Threatening behaviour
Aggravated assault
Assault with a deadly weapon
If you are a victim of an attack such as these examples listed, you may be eligible to make a criminal injury claim for assault compensation. In this guide, we'll talk about the process of making a criminal injury compensation claim for an assault. This includes eligibility requirements, types of evidence that can support a claim and claiming with the support of a No Win No Fee solicitor. We'll also address frequently asked questions such as "how much compensation will I get for an assault?"
To speak to an advisor about seeking victim of crime compensation, you can choose to contact our team here at Legal Expert. You can reach us by:
Our video below also explains the key takeaways from this guide:
Select a Section
Criminal Compensation Claim – Eligibility
Broadly speaking, assault is defined as any form of physical attack or threat to harm another person.
If you have suffered harm due to physical assault, you could make a criminal compensation claim through the Criminal Injuries Compensation Authority (CICA). However, in order to make a claim through the CICA, you must meet the following criteria:
You must have been injured in a crime of violence. The CICA Scheme defines this as an attack, threat of attack, an act or omission of a violent nature that causes harm, arson and sexual abuse/assault.
The crime must have happened in England, Wales, Scotland or other relevant place, such as a boat registered to one of these countries.
The claim must be made within the relevant time limits (this is generally 2 years for CICA claims or 3 years for personal injury claims against the perpetrator).
The incident must have been reported to the police.
However, although most criminal injury claims are made through the CICA, there are other avenues that you can take. You could make a claim against the perpetrator directly. However, you will need to know who this person is, and they will need to have the funds available to pay you compensation.
Alternatively, a claim could be made against a vicariously liable party. For example, if you were assaulted in the workplace by a colleague that you had expressed concerns about to your employer previously, but they took no action. In this case, a claim could be made against your employer.
Contact our advisors today to find out whether you could be eligible to make a compensation claim for criminal damage.
Assault Compensation – Do I Need Evidence In Order To Claim?
In order to make a criminal injury claim for assault through the CICA, you will be required to provide evidence that you have reported the incident to police. 
Furthermore, if you seek criminal injury compensation, you must be able to prove that you meet the residency requirements. Medical evidence may also be needed when seeking assault compensation.
One of our criminal injury solicitors could assist you with gathering evidence to support your assault claim. Please don't hesitate to contact our advisors to arrange a free consultation to find out more about how our solicitors could assist you.
What Damages For Assault Will I Get?
Your compensation for assault will always be driven by the unique circumstances of the incident. It will also vary depending on whether you make a personal injury claim or criminal injury claim.
For personal injury claims, your victim of crime compensation may comprise general and special damages. General damages provide compensation for physical and psychological injuries. The pain and hardship, mental anguish and other factors will be taken into consideration when calculating damages for assault in your claim.
Special damages cover any financial losses, both past and future, such as:
Care costs – if you need daily assistance to take care of yourself.
Medical bills – such medical bills could cover injury treatment as well as ongoing outpatient therapy.
Travel expenses – that you had to spend as a result of the assault.
Loss of earnings – if you could not go to work (possibly because you were assaulted at work), so suffered a loss of earnings after the assault.
You may also be able to claim compensation for calculable losses of the future. For example, if you would continue to need time off work due to your injury, and could calculate the loss of income, you could potentially claim this cost back.
Please note, you will need to provide evidence of any monetary losses in the form of receipts and payslips.
Types of Assault
Generally speaking, there are 3 levels of assault under UK law depending upon the level of harm intended/caused, plus also sexual assault:
Common Assault – This is often the charge used by the police and Courts for slapping or hitting another person, and often there will be no marks or visible injury to the victim.
Assault causing Actual Bodily Harm – Crimes considered more serious than common assaults are typically dealt with under this category. As the name suggests, this type of assault usually leads to visible bodily injuries such as scratches and bruising.
Assault causing Grievous Bodily Harm – The most serious category of violent assault, where the assailant intended to cause serious harm to the victim, for example, by stabbing with a knife.
Sexual Abuse Or Assault – Any sexual contact or behaviour that occurs without the victim's consent. It includes rape, groping, drug-facilitated sexual abuse or assault, child sexual abuse, and stalking.
Can I Claim Compensation If No-One Has Been Caught or Convicted for The Assault?
If you're wondering 'how much compensation will I get for assault?', the circumstances of your case may affect your eligibility. For example, if you haven't reported the incident to the police, then you won't be able to claim. If you have, then you could have grounds to make a claim, regardless of whether anyone has been caught or convicted.
To be eligible to claim, all that is required is that you were the victim of a crime through no fault of your own and that the assault caused injuries of some sort that have affected your life after the incident. Those injuries don't necessarily have to be physical – for many victims and witnesses of violent assault. It is the psychological effects that are most damaging, for example, a tendency to constantly play out the assault over and over again in your mind, difficulty sleeping, nightmares, and fear of leaving the house or of entering open spaces.
Quite rightly, UK law recognises how severe these psychological after-effects can be, how much they can affect your well-being and your ability to earn a living.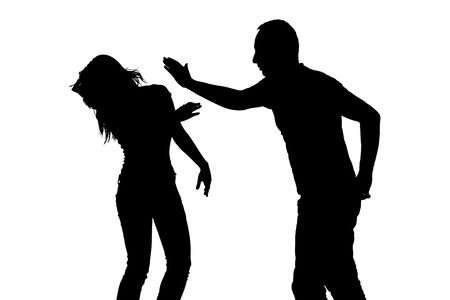 Assault Claims Against A Vicariously Liable Party
In some circumstances, you might claim against a vicariously liable party instead of claiming through the CICA for assault compensation. For example, you could claim directly against your employer if you suffered injuries due to workplace violence.
However, if you are claiming compensation for assault from your employer, you will need to prove that your injuries occurred due to employer negligence. For example, if your employer was aware that you were being harrassed and assaulted in the workplace by another employee, and took no steps to prevent this, your employer could be liable for your injuries.
Previously in this guide, we looked at examples of the evidence that could be used in claims against a vicariously liable party.
Call our advisors to learn more about assault claims and when you might be able to claim against a vicariously liable party.
Can I Claim Compensation If I Was a Witness to an Assault?
If you witnessed an act of criminal violence that has affected you, you might be wondering if you could make a compensation claim too. According to the Criminal Injuries Compensation Authority, the answer is yes, in certain circumstances.
Many innocent bystanders who witness a violent assault will suffer from some trauma, sometimes immediately and sometimes long after the violent act itself. These effects can include anxiety, depression, fear of going out, fear of certain public places, nightmares, difficulty in sleeping, loss of appetite and so on.
Contrary to what we often read in the media, violent crime as a whole is lower than ever in the UK, but that in itself can mean that it's all the more shocking when we are exposed to violence.
Even if you were just a witness, the effects could be harrowing, and you can still claim compensation for assault if we can show that you have suffered effects to your health and your ability to earn a living, and so on.
Compensation For Assault Calculator
In order to qualify for compensation for being attacked, your injuries have to be valued above £1,000. This is the minimum amount of victim compensation that is offered in the tariff set out in the Criminal Injuries Compensation Scheme 2012. The CICA tariff outlines various injuries and their value in terms of compensation payouts.
Below we have created a table of injuries included in the CICA tariff and the compensation you could be awarded if your assault claim is successful. Please note that we have not listed every featured injury, so if you can't find your injury, get in touch and we can confirm what compensation you might receive.
| Injury | Description | Tariff |
| --- | --- | --- |
| Multiple severe injuries plus financial losses | This includes compensation for the claimant's pain and suffering plus loss of earnings and special expenses. | Up to £500,000 |
| Most severe brain injury | The injured party has suffered brain damage that has resulted in leaving them with no useful movement and a significant effect on the senses but with some degree of insight. However, they demonstrate little or no meaningful environmental responses, language function and are doubly incontinent. They also require full time nursing care. | £250,000 |
| Loss of both arms | The claimant has lost both of their arms. | £111,000 |
| Loss of both legs | The claimant has lost both their legs. | £110,000 |
| Loss of one hand | The injured party has lost one or the functioning of that hand in totality and there is no remaining hand or arm with useful function. | £82,000 |
| Loss of both thumbs | The injured party has lost both of their thumbs. | £55,000 |
| Loss of, or serious damage to kidneys | The claimant has suffered serious and permanent damage to or the loss of both kidneys or their last functioning kidney. | £55,000 |
| Hip fractures/dislocations | The injured party has continuing significant disability from fractures to both of their hips. | £16,500 |
| Ankle fractures/dislocations | The claimant has continuing significant disability from fractures or dislocations to both of their ankles. | £16,500 |
| Chest injury | The claimant suffered a chest injury that needed a thoracotomy with either the removal or extensive repair of one or more organs. | £16,500 |
It's worth noting that you may also claim special expenses that were caused because of your criminal injury. For example:
Your earning capacity may have been impacted by your injuries if you required time off work to recover. Keep hold of your wage slips to prove a loss of earnings. Additionally, you must have been unable to work for over 28 weeks.
Any damage to your property caused by the assault may be included in special expenses. This includes your clothes, dentures or glasses.
If the assault resulted in you needing specialist equipment, you may be compensated for this expense. This could happen if your attacker caused a foot injury that left you unable to move around without a wheelchair.
Get in touch and our criminal injury solicitors can discuss in further detail any compensation amounts you might be eligible to claim for in an assault claim.
Compensation For Assault – Can I Claim For Multiple Injuries Through The CICA?
When you claim for assault through the CICA, you could be awarded compensation for multiple injuries. An example might be if you suffer a broken bone from physical violence, but also a psychological injury.
How much compensation for assault injuries you get is decided by the multiple injury formula. Essentially, this means that you will receive 100% of the compensation for the injury that is valued highest. Additionally, you'll get 30% for the second-highest and just 15% for the third-highest.
However, it's worth noting that you may be able to claim criminal injuries compensation for assault from a different tariff that does not apply this formula. For example, if you became pregnant, lost a foetus or contracted a sexually transmitted infection (STI).
Speak to our advisors at any time, and they can answer any questions about claiming assault compensation through the Criminal Injuries Compensation Authority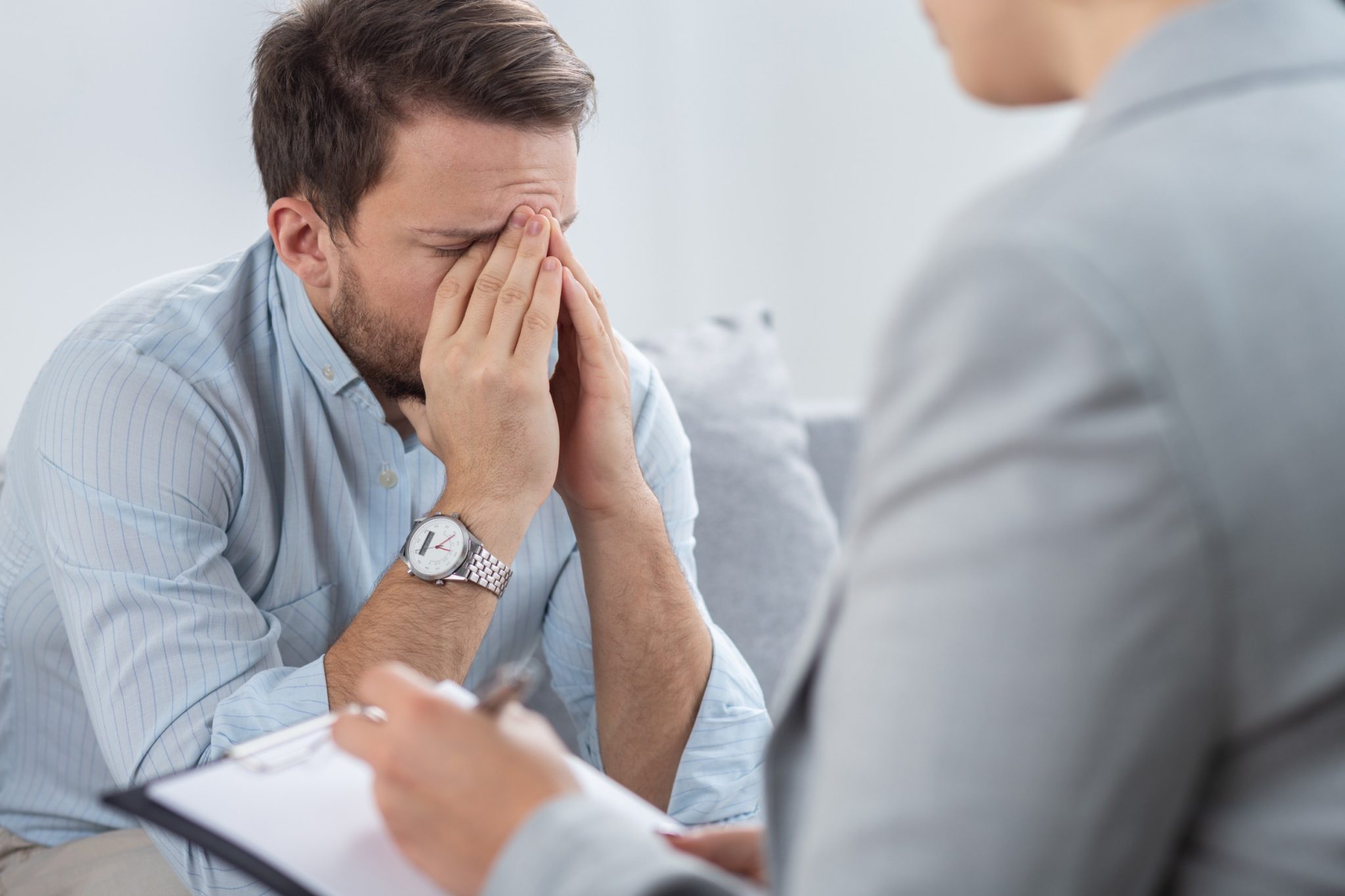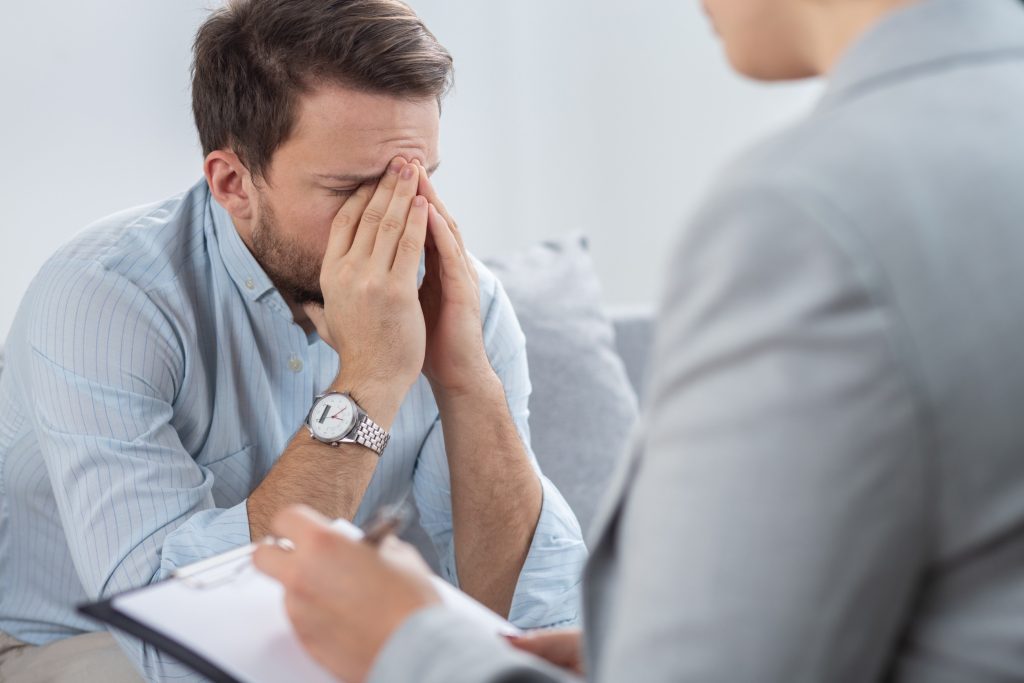 Assault Compensation Payouts
It may sometimes be possible to claim assault compensation payouts from the person who attacked you. Under these circumstances, the compensation for assault may be worth more than if awarded by the CICA. However, assault claims can only be made against the individual if they have the funds available to compensate you.
If this is the case, then compensation is then calculated in the same way as traditional personal injury claims. The legal professionals responsible for calculating your compensation will consult a number of different resources, including a publication called the Judicial College Guidelines (JCG). This was last updated in 2022.
We've included some example figures from the JCG below. They reflect possible amounts pertaining to your general damages payment. This is the amount that compensates you for the pain and suffering you experience due to your injuries. Remember, they are not guaranteed figures, but guidelines to assist legal professionals in their calculations.
| Injury | Comments | Amount |
| --- | --- | --- |
| Arm | Paralysis or equivelant loss of function in the dominant arm. | £44,000 |
| Leg | Loss of one leg below the knee. | £33,000 |
| Sexual Assault | Sexual abuse that results in internal bodily injuries. | £22,000 |
| Face | Facial scarring that causes a serious disfigurement. | £11,000 |
| Physical Abuse | A persistent pattern of sever abuse of a period of more than 3 years. | £8,200 |
| Hand | Both hands have been fractures and results in a continuing significant disabilty. | £6,200 |
| Teeth | fractures to four or more front teeth that require an apicectomy. | £3,500 |
| Mental Injury | A disabling mental injury as confirmed by a prognosis or diagnosis that lasts 28 weeks or more up to 2 years. | £2,400 |
| Ankle | One ankle has been fractured but makes a substantial recovery. | £2,400 |
| Lung | One punctured lung. | £1,500 |
As mentioned earlier, you may also be able to claim for special damages. For instance, this can include costs such as a loss of earnings or even medical costs. Get in touch for more information.
Criminal Injuries Compensation – How Long Does It Take?
Any compensation claim can take a while to resolve. After all, it's a legal dispute where the facts about each unique case must be established beyond a reasonable doubt before an assessment can be made about the impacts on the victim's life now and in the future. Only then can a financial settlement be awarded, according to the tariff system set by the compensation authority.
Usually, you can expect to wait between 6 months and, in the more complex cases, a few years for your case to be resolved and compensation paid. The key point is that if you have a strong compensation for assault case, then we will help you to get it no matter how long it takes or how much legal work is involved.
Can I Claim Compensation For Assault With A No Win No Fee Solicitor?
If you have strong grounds to make an assault claim, then you could seek support from a solicitor. If you speak to our team of advisors, they may connect you with one of our solicitors if they think you have a strong case.
One of our No Win No Fee solicitors could offer to support your claim for an assault under a Conditional Fee Agreement (CFA). Under such an agreement, you won't have to pay upfront or ongoing fees for their services. You also won't be required to pay your solicitor for their services if your claim is unsuccessful.
If your claim is a success, then your solicitor can take a legally capped percentage from the compensation awarded to you. This is often described as a success fee.
For more advice on claiming compensation for an assault with a No Win No Fee solicitor, please get in touch with our advisors for free. You can reach them by:
Useful Links
You are welcome to check out the relevant resources below:
Government advice on how you can get help for yourself or a loved one subjected to domestic abuse.
NHS Domestic violence and abuse
NHS help those who are in a domestic abuse situation or if you know someone who is.
Below, you can learn more about CICA claims via our other guides:
To learn more about how you could claim compensation for assault, please get in touch today using the contact details featured in this guide.