Halesowen Personal Injury Solicitors No Win No Fee
By Mark Ainsdale. Last Updated 27th August 2021. Welcome to our Halesowen personal injury solicitors guide. Hundreds of people in Halesowen are involved in accidents every year, and many of these accidents are caused by someone behaving in an irresponsible or illegal manner. If you've been injured and it wasn't your fault, our Halesowen personal injury solicitors team can help you to claim compensation.
Our skilled, knowledgeable, experienced team of personal injury lawyers know what it takes to win a personal injury claim. We've been operating in the Halesowen and Dudley area for several years and have won cases for people just like you – residents of the region who were hurt because of the negligent actions of someone else. You deserve to be financially compensated for any injuries or complications that an accident causes, and we are the legal team you can turn to for help on how to claim.
Halesowen Personal Injury Solicitors
We make the claims process as straightforward as possible whilst attempting to process your case quickly and effectively. Every personal injury claim we handle is done so on a No Win No Fee basis. All our legal services are completely free of upfront charges and we simply take a percentage of a successful claim pay-out.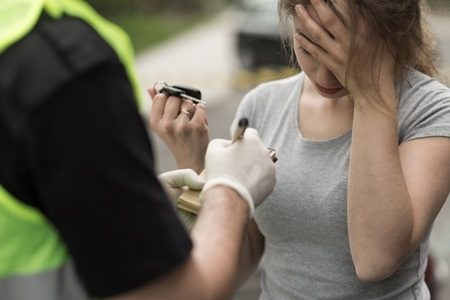 Additionally, we always highly recommend that if you're making a claim through personal injury solicitors covering Halesowen you should read their terms and conditions fully.
If you've been hurt in an accident in Halesowen that wasn't your fault, we can get your personal injury claim started right away. All you need to do is call our solicitors on 0800 073 8804. Depending on the circumstances, we may be able to discuss the details of your accident straight away. If not, we will arrange a suitable time and to talk about the accident in greater detail.
Our team of personal injury solicitors for Halesowen begin every case by asking a series of routine questions to get to the bottom of the accident. This is an extremely simple process and is handled with care by the most professional and considerate legal team you'll find anywhere.
We understand that making a claim can be a stressful ordeal, so we do everything we can to make it easier for you by taking things one step at a time. We'll take all the work off your hands and do all the negotiating. All you need to do is answer our questions honestly and get in touch with the Halesowen team if anything changes. We'll keep you updated every step of the way. Aside from having to make a few statements and sign some documents, you're allowed to be as involved in your personal injury claim as you'd like to be.
There are a few things that can help to strengthen your claim and increase your chances of winning compensation. If you can send any of the following documents along our solicitors will have a greater chance of winning your case. If you don't know where to locate any of these documents, our team of Halesowen injury solicitors can help you with finding:
Police reports
Eyewitness reports
Photographic/video evidence
Mobile phone footage
Proof of loss of current/future income
Your Personal Injury In Halesowen
Our team of personal injury solicitors Halesowen are the perfect team to turn to when you need to learn how to claim. We are equipped to handle almost any type of personal injury claim, regardless of how you might have sustained your injuries. If someone else is responsible for your accident, we can help you to claim the compensation you're entitled to. If you have been involved in one of the accidents listed below, there is a very good chance we will be able help:
Injured at work
Injured in a Halesowen traffic accident
Injured due to a mishandled medical procedure
Injured on public property
Injured on a Dudley business premises
Injured at an organised event (like a sport fixture)
Injured in an assault
Injured after being attacked by an animal
These are just some of the types of accidents in Halesowen we are able to help you claim compensation for. Explain what happened to our Halesowen personal injury solicitors team today, and we will be able to tell you whether you have a valid case. If you do, our personal injury solicitors for the Halesowen area will do everything to get you a financial settlement.
Your Compensation: How Long Will It Take?
The best chance of you getting No Win No Fee compensation for a Halesowen personal injury claim is with us. After hearing about your accident and gathering all the necessary details, our team will be able to provide you with an estimate about how much money you're likely to receive in the final settlement. We'll also make sure we continue to keep you updated with any big developments or changes in your case, as well as provide you with an estimate of how long your case is likely to last.
Financial compensation can help you to recover from your accident in all kinds of ways, paying any medical fees your might have been saddled with and helping you to stay financially afloat after losing income from being unable to go to work. We understand the pain and suffering people go through when they experience an accident that wasn't their fault, and we are dedicated to making things right by offering an expert Halesowen personal injury claims service that gives you the best possible chance of winning compensation.
Call Our Halesowen Personal Injury Solicitors Team Today
Give our Halesowen personal injury solicitors team a call today on 0800 073 8804. We will be more than happy to discuss any legal matter with you, whether you're looking to pursue a personal injury claim or are seeking legal advice and support. We're proud of being the best legal team for our clients, and we do everything we can for all of our clients.
Speak with our Halesowen team today to see how much compensation you could receive.
Halesowen Personal Injury Solicitors FAQs
When could I make a compensation claim?
You can decide to claim anytime once you have the evidence to initiate a case.
What evidence do I need?
This includes the findings of a medical assessment, any CCTV footage and photographs, and also witness statements.
How crucial is the evidence?
It's hugely important, because without this evidence, it's unlikely that you will win your case.
What if I've already had a medical assessment?
You still need another independent medical evaluation to prove how your condition is right now.
When do negotiations begin?
These begin once you state the intention to claim and the defendant refuses liability.
Should you take the first offer?
No, because the first offer is very rarely the largest offer.
What is a good offer of compensation?
This is any offer that finds a balance between what you want and what the defendant can afford.
And how long might the case take to reach a conclusion?
Most personal injury claims tend to come to an agreeable conclusion between 12-18 months after it begins.
Other Compensation Guides
Thank you for reading our guide on working with personal injury solicitors covering Halesowen.