Personal Injury Solicitors | Bedford | No Win No Fee
By Mark Ainsdale. Last Updated 7th June 2023. If you've been injured in an accident, you may be looking for the help of personal injury solicitors in Bedford. If so, we can help.
We offer a No Win No Fee service that covers the entire country, from Bedford to Blackburn. We also offer a free case check where you can get advice on your legal options and support on taking the next steps with a personal injury claim.
To speak with us now, you can:
To learn more about how our personal injury solicitors can help you, please read on.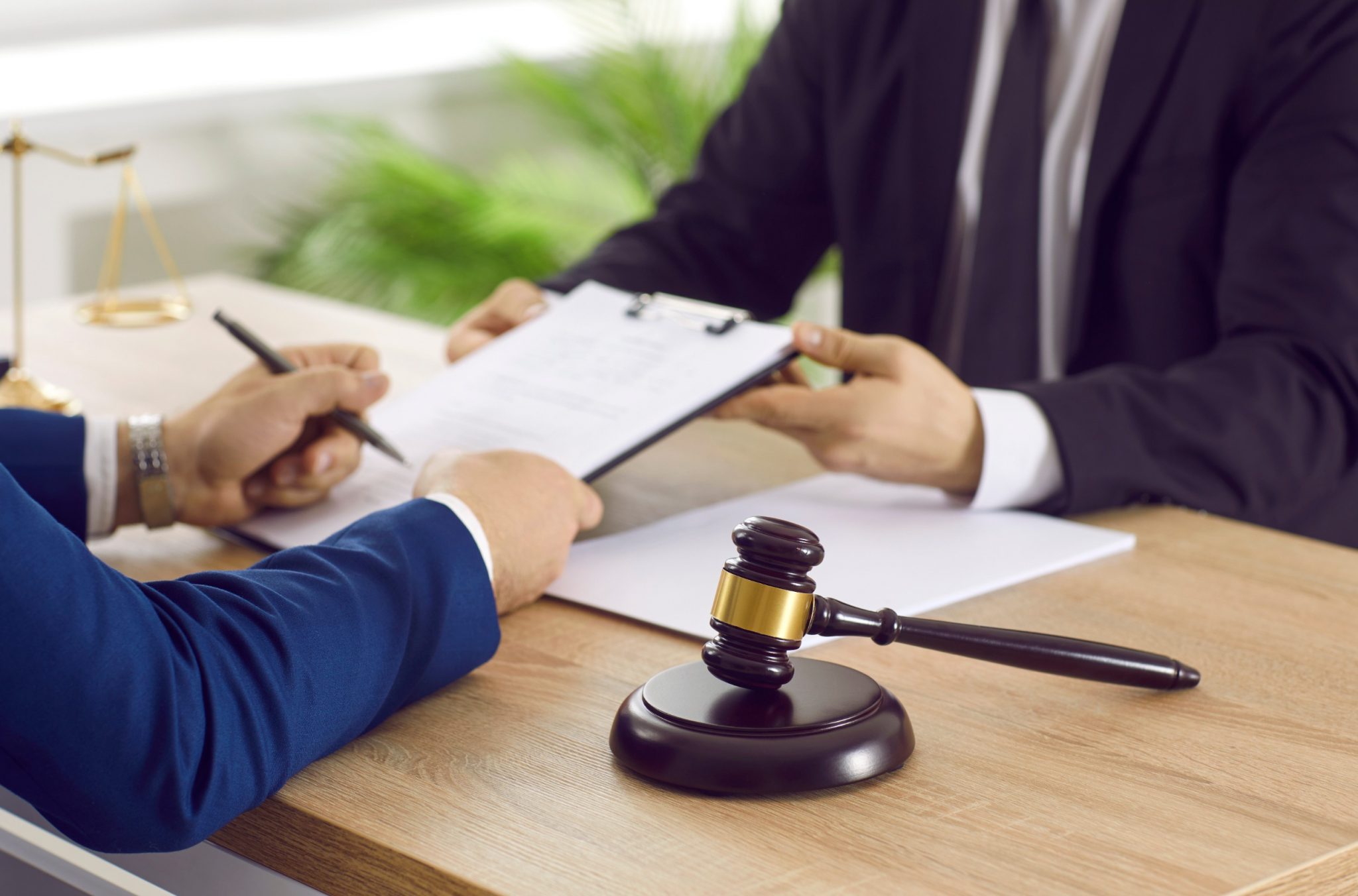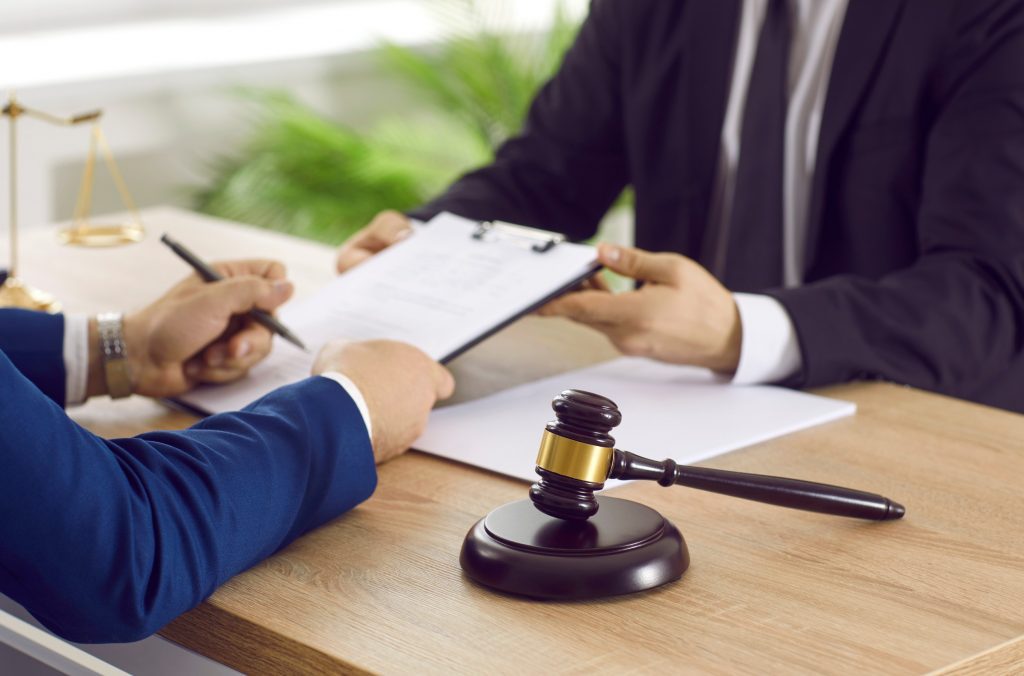 Legal Expert's Research Into Personal Injury Claims Against Bedford Borough Council
Slip, trip or fall accidents accounted for 78% of claims submitted against Bedford Borough Council last year. Legal Expert also found that the local authority paid out a total of £3,744 in personal injury compensation from April 2022 to April 2023.
A Freedom of Information uncovered that the council dealt with 33 personal injury claims during the same period. Amongst other causes of these claims included claimants being struck by a moving object and a playground accident.
In contrast, Central Bedfordshire Council had 61 claims submitted against them last year. Significant causes included pothole accidents, fallen tree branches, slip, trip or fall accidents and pavement defects. Damages paid as a result of a personal injury came to £130,740.60 – the highest amount paid by any council in the Bedfordshire area.
Bedford Borough Council owes a duty of care to keep its employees and any visitors reasonably safe when using premises, spaces or highways they control. If a council breached their duty of care to you, resulting in an accident which causes you injury, you might have grounds to claim.
If you would like to work with one of our experienced personal injury solicitors, get in touch at any time. Our advisors can arrange a free consultation at a time most convenient for you.
Making a personal injury claim
We can connect you with the best Bedford personal injury solicitors for your case. Bedford personal injury solicitors have years of experience and a great track record in the industry. We will listen to the ins and outs of your case and choose the best lawyer to represent you, giving you the greatest chance of success.
It's important to recognise that for personal injury solicitors in Bedford to win your case, the following needs to be proven:
The defendant owed you a duty of care
The defendant breached the duty of care
The defendant causes your illness or injury by breaching the duty of care
For most personal injury cases, there is a time limit of three years. This is usually three years from the date of the accident. However, as this is often not clear cut, in cases of repetitive strain injury and such, you will have three years from the date of diagnosis. The best thing to do is claim as soon as possible so that you can avoid any issues and make it as easy as possible for your personal injury solicitors for Bedford to gather evidence.
Selecting the best No Win No Fee lawyer to represent you is crucial
Many personal injury solicitors are offering their services across the UK. While the Solicitors Regulation Authority (SRA) regulates solicitors, service levels can vary, so it is important to choose with care. After all, the legal professional you choose will have a huge impact on your recovery and life. Selecting a lawyer that matches your needs is a crucial first step.
Read reviews of injury lawyers in Bedford
When looking for the best No Win No Fee solicitors in Bedford, it is a good idea to read reviews left by people who were once in your position. This will give you a better indication regarding service charges. Many people are shocked to see the disparity in the level of success fees and insurances premiums that businesses charge. Some businesses will take a much greater percentage of the compensation that has been awarded than others.
For more information about fees for Bedford personal injury solicitors, you can contact us.
Does the location of the solicitor matter?
You are not required to choose a solicitor that is based in your local area. You can choose a solicitor based on several different factors, from their reputation to the success fee. The only part of the claim that does need to be carried out locally is the medical.
What compensation claims do you handle?
We handle a wide range of compensation claims at Legal Expert. So long as someone else is responsible for the accident, we can help you become connected to the best Bedford personal injury solicitors for your injury claim.
Industrial disease
If you have contracted an industrial disease due to your place of work, we can help you launch a claim. In most cases, the individual will be claiming against a former employer, as symptoms may not show themselves for many years. Therefore, you will have three years from the date of your diagnosis to claim.
Medical or clinical negligence refers to incidents whereby you have become injured or contracted an illness while receiving care from a medical professional. For example, the medical centre may not have been correctly sanitized, or you could have been misdiagnosed. Either way, we have the No Win No Fee solicitors in Bedford to assist.
Slip, trip and fall incidents
Slip, trip, and fall incidents are some of the most common in Bedford. Many different types of accidents fall under this category, from swimming pool accidents to tripping over broken pavement. After reading this guide, feel free to speak to the Bedford personal injury solicitors that we work with about how to claim online.
Road accidents
We can help connect you with the best Bedford personal injury solicitors to assist with your road traffic accident claim, irrespective of whether it involved two cars colliding, a pedestrian incident, a cycling accident, or something different.
Bedford No Win No Fee Personal Injury Solicitors
When using the services of No Win No Fee solicitors in Bedford, you won't need to pay legal fees if your case is unsuccessful.
Are there any fees involved at all?
With Legal Expert, No Win No Fee means exactly that. While some companies may charge extra fees if they don't win your case, our personal injury solicitors for Bedford won't. Please speak to us to learn more about how to claim.
How to proceed
Whether you are ready to begin your claim or have any queries, we can assist. We have plenty of useful information and guides available on our website. However, if you cannot find what you are looking for or you want to start the process of claiming, all you need to do is give us a call. You can reach us on 0800 073 8804
There are plenty of other ways you can get in touch too. For example, you can use the online contact form, or you can request a callback. We also have a live chat feature on our website. Alternatively, you can send an email to info@legalexpert.co.uk, and we promise to get back to you as quickly as possible.
You can rest assured that all queries are handled with 100 per cent confidentiality. We pride ourselves on putting our customers first, and it is always our aim to make you feel at ease when talking with one of our advisors about your claim.
Helpful contacts in Bedford
If you have been injured in Bedford, there are some other useful organisations that you may need to get in contact with aside from a personal injury solicitor. So, here are some contacts that you may find useful:
Bedford Police
Greyfriars Police Station,
Greyfriars Bedford,
MK40 1HR.
Opening hours: Mon – Fri 9am – 5pm
Website: www.bedfordshire.police.uk
Phone number: 101
Bedford and Mid Beds Magistrates Court
Shire Hall 3 St Paul's Square,
Bedford,
Bedfordshire,
MK40 1SQ.
Phone number: 01234 319000
Website: https://courttribunalfinder.service.gov.uk/courts/bedford-and-mid-beds-magistrates-court-and-family-court
Local Hospitals near Bedford
Bedford Hospital NHS Trust,
Kempton Road,
Bedford,
MK42 9DJ.
Phone number: 01234 355 122
Website: www.bedfordhospital.nhs.uk
Bedford Personal Injury Solicitors FAQs
When will I receive my first compensation offer?
This could come any time after negotiations begin, though it requires the defendant to admit liability beforehand.
How high will the opening offer be?
This depends on the injury and its circumstances. However, you shouldn't expect the defendant to offer your maximum compensation target at this stage.
What makes a good compensation offer?
This would be an offer that manages to satisfy both parties in terms of what's acceptable and what's affordable.
How much should a defendant offer for the claimant to settle?
Around 80% of the claimant's compensation target would make for an appropriate figure to settle upon.
Should I turn down the first offer?
We recommend that you do this because you're highly likely to be receiving a larger second offer.
What happens if I turn down an offer?
That offer is then no longer on the table, so you can't accept it at a later date.
What is a counter-offer?
This is when you suggest a figure that isn't your target but that you would be happy to settle on.
Would the defendant offer you that figure?
If you can justify that amount for a settlement, they may offer you to close the claims process.
Other Helpful Compensation Guides
Thank you for reading our Bedford personal injury solicitors guide.