Blackpool Medical Negligence Solicitors No Win No Fee Claims Guide
Medical negligence is now often referred to as clinical negligence. This happens when a healthcare professional has taken a certain action or a lack of action, and this has caused your condition to deteriorate, or it has resulted in an additional injury or illness. If you have experienced this, you need an expert solicitor in Blackpool to help you secure compensation. To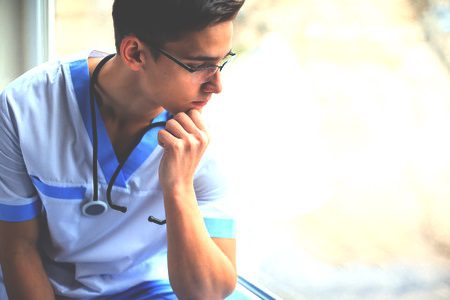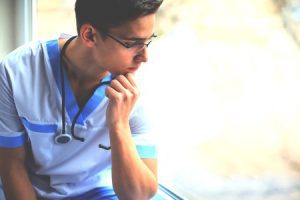 ensure a payout is awarded, Blackpool solicitors will need to prove the healthcare professional or organisation owed you a duty of care, and that they failed in this duty of care. They then need to show that this failure resulted in your illness or injury.
How To Find The Best No Win No Fee Solicitor
When looking for a solicitor, there are many routes to go down. However, seeking the advice of a clinical negligence team is always better, as you will hear the opinions of experts with years of experience. They can point you in the right direction to ensure your case is a success. They will also know solicitors that have worked on cases similar to yours, with successful outcomes, so they can align you with the best professional to take your claim forward and ensure the maximum payout.
Blackpool Solicitor Reviews
When you are looking for a legal professional, Blackpool solicitor reviews can be very important. You can research these online. Make sure you read reviews on independent review platforms. You can also ask your family and friends. Most importantly, though, get the opinion of a specialist, such as Legal Expert. We have access to the country's best solicitors, so you can ensure we will provide the best lawyer for you.
Do You Need To Select A Solicitor Based In Blackpool?
A lot of people assume that if they have suffered medical negligence in Blackpool or they live in Blackpool, their only option is to work with a solicitor in the area. This is not the case. Nowadays, communicating with a solicitor is easy. You can use your phone, you can video chat, you can send emails, you can even use an instant messaging platform. This means it is not necessary to choose a local solicitor. You have the entire nation to choose from, giving you a better pool of solicitors to work with, and allowing you to make your decision based on more vital factors like experience.
What Claims Do Legal Expert's Medical Negligence Team Handle?
There are lots of different types of medical negligence that can take place, and Legal Expert has the capacity to deal with any type of claim. We can secure both private and NHS accident compensation. You can find out more information regarding the different types of claims we have experience in below. So long as the incident was not your fault, we can help you secure a payout.
Claims For Hospital Negligence
If you have been the victim of hospital negligence, it can be very traumatic. After all, we expect to get better at hospital, not worse. We have helped many people secure compensation for these types of claims. From illnesses due to poor sanitation to issues because of surgical errors, there are many different ways that hospital negligence could happen. No matter whether you were the victim of negligence in a public or private hospital, we can make sure you get the payout you are entitled to.
Dental Negligence Damages
A lot of people do not realise that dental negligence also falls under this type of claim. You can secure dental negligence damages if your dentist has made an error during treatment or has overlooked dental issues you were experiencing. Perhaps they pulled out the wrong tooth? Maybe they administered anaesthetic incorrectly? No matter what has happened, we can help you get the payout you deserve.
GP Negligence Claims
When you are not feeling well or you suspect that something is wrong, the first person you usually communicate with in the healthcare field is your GP. They are tasked with diagnosing the issue and making sure the right course of action occurs. If they do not diagnose your illness correctly, this could result in a lack of action altogether or it could mean that the wrong treatment is administered. Either way, this can result in the condition getting worse, as well as other injuries and illnesses developing. If this has happened, you should definitely make a claim for compensation.
Cancer Negligence Compensation
Cancer is a dreaded disease, which can ravish the body. Because of this, any errors throughout the diagnosis and treatment stage can be fatal. If a healthcare professional has not diagnosed cancer quickly enough, diagnosed it as a different illness, or overlooked it altogether, this can result in the condition getting much worse, and the impact can sometimes be fatal. You can launch cancer negligence claims if errors were made during the treatment phase that caused the illness to deteriorate.
Nursing and Care Home Compensation Cases
If you or someone you love has been mistreated while in a nursing home or care home, you can make a claim for compensation. You can also make a claim if they have not received the primary level of care that has been expected, or if some other form of negligence has taken place, for example, the claimant has been administered the wrong medication or they have fallen because they were refused assistance from a staff member.
Childbirth Negligence Claims
We can also assist with childbirth negligence claims. This includes cases whereby the mother or the baby has been injured during birth. Of course, there are some birth injuries that cannot be prevented. However, if these injuries have occurred due to an action or lack of action that has been taken by the midwife or another healthcare professional, you will be able to claim. Some of the birth injuries that can occur to the mother include secondary infections, poor stitching after a C-section, vaginal tears, and fissures. Birth injuries that could happen to the baby include fractured skulls, brain damage to damaged nerves, stuck shoulders, and cerebral palsy. Such incidents can be very traumatic and you can claim for both physical and psychological damages.
Clinical Negligence Compensation Calculator
If you are interested to know more about claims that are made in Blackpool and how much compensation has been awarded, you can view the table below. Please note that this table only supplies data relating to NHS trusts. However, you can still make a claim if you have been injured or suffered an illness in a private hospital, dentist, or care home. It is a simple case of the data not being available in that regard, hence why we can only present you with figures for public medical claims.

| Trust | Number of claims | Number of incidents | Payments made by the trust |
| --- | --- | --- | --- |
| Blackpool Teaching Hospitals NHS Foundation Trust | 127 | 131 | £5,773,953 |
No Win No Fee Clinical Negligence Solicitors, Blackpool
There is one more aspect you need to consider when choosing a solicitor, and this is the payment structure. When launching a claim, you need to look for a solicitor that offers 100% No Win, No Fee medical negligence claims. This is exactly what we provide at Legal Expert. This means that you do not need to make an upfront payment, and you can be safe in the knowledge that you will only pay legal fees if compensation has been secured. You don't pay any legal fees if the claim is unsuccessful. Basically, once a payout is awarded, a percentage of this will be given to your solicitor. This percentage will be agreed on prior to the service beginning.
Contact Legal Expert Today
If you have experienced medical negligence that happened in Blackpool, Legal Expert can assist. There are many different ways you can get in touch with use for more information or to begin the process of claiming. The easiest way to contact us is on our personal injury claims line. Our number is 0800 073 8804, and we are open seven days a week, from 9 am until 9 pm. You can also request a free call-back via the box on our website if you would prefer. Other contact options include live chat, filling in our online contact form, and sending an email to info@legalexpert.co.uk. We will get back to you as soon as possible.
Helpful Links
Further information on claiming
Hopefully, you have found the information you need in this guide. However, if you do need some further advice regarding medical negligence, please check out our comprehensive guide.
Looking to make a change of your doctor? Then use this page to find NHS services that can help.
More information on figures surrounding medical and clinical negligence within the NHS can be found here.
Links to the local hospital, GP and dentist in Blackpool
NHS hospital
Blackpool Teaching Hospitals NHS Foundation Trust
Blackpool Victoria Hospital
Whinney Heys Road
Blackpool
FY3 8NR
Tel: 01253 300000
Web: www.bfwhospitals.nhs.uk
Private hospital
Spire Fylde Coast Hospital
Blackpool
Lancashire
FY3 8BP
Tel: 01253 394188
Web: www.spirehealthcare.com/spire-fylde-coast-hospital
GP
South Shore Primary Care Centre
Lytham Road
Blackpool
Lancashire
FY4 1TJ
Tel: 01253 956655
Web: www.stonyhillmedicalpractice.co.uk
Dentist
Synergy Dental Clinic
370 Central Drive
Blackpool
FY1 6LA
Tel: 01253 348616
Web: synergydental.org.uk/dentist-in-blackpool
Further Related Guides