Crawley Medical Negligence Solicitors No Win No Fee
Thousands of people receive high quality healthcare on a daily basis in the UK. We are lucky to have dedicated, highly qualified professionals at our fingertips. Access to healthcare means that most of us can receive treatment to successfully cure or manage our acute and chronic conditions. However, things can go wrong. On occasion accidents or acts of incompetence take place which mean that you become more sick as a result of incorrect treatment or management of your condition. If this has happened to you then you may be eligible to receive compensation for medical negligence.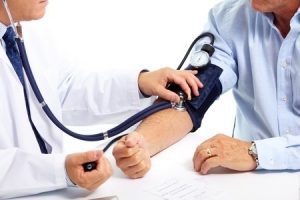 Medical negligence occurs when a healthcare professional causes injury to one of their patients by carrying out a negligent act. For example, this could be an incorrect diagnosis, the wrong treatment or management of a condition, incorrect medication or failing to warn a patient about the risks to their health.
Injuries caused by medical negligence can have a life altering effect on you. You may experience physical pain, emotional distress, loss of earnings and even require further rehabilitation. In order to be able to claim compensation for medical negligence it is necessary to prove that the medical professional was in fact negligent. The process of proving negligence is very complicated as you will need to demonstrate that the injury you suffered was caused as a result of wrongful treatment and not the natural deterioration of your original illness.
Hiring a solicitor is strongly advised in order to help you prove that the medical professional in question has breached their duty of care. A solicitor will help you to gather the necessary medical records, test results and reports from relevant medical experts. The legal knowledge and experience that a qualified solicitor will bring to your case will vastly improve your chances of successfully claiming compensation.
Why Finding The Best Solicitor To Work With Is Important
You may feel bombarded by information once you begin to look for medical negligence solicitors in Crawley. There are many television adverts, magazine promotions and numerous websites, all telling you about the medical negligence services that their firm offers. Friends may offer recommendations but that could leave you even more overwhelmed and unsure about finding the best solicitor to help with your unique set of circumstances. Speaking to a professional team such as Legal Expert is a great way of avoiding the confusion and instead, receiving straightforward professional advice on the best way to find a solicitor who covers your area and how to move forward with your claim.
What to Look For When Comparing Legal Services In Crawley
If you decide to pursue your claim, you will need to find a solicitor in Crawley, West Sussex or alternatively someone who is able to cover that area. It is important to find someone with experience and expertise in the area of medical negligence. Whilst the choice can feel overwhelming, you might find it helpful to learn from the experiences of other people by reading reviews or taking recommendations from family and friends. Using a service such as Legal Expert enables you to both find a suitable solicitor and receive extra information and support as well. This additional help can be very comforting during your difficult time.
Does the Location Of The Solicitor Matter?
These days there is no need for a solicitor to be local as in the modern world, information can easily be sent electronically from one place to another. Therefore, location doesn't need to be your primary concern. You may find a Crawley Solicitors that you would like to work with but equally you could widen your search to anywhere in the country. Legal Expert are able to help you out by offering a medical negligence team who cover your area.
Medical Negligence Claims Our Crawley Team Handle
Legal Expert can help you to begin a claim for a range of types of medical negligence that happened in Crawley. Here are some examples but please call us to discuss your personal circumstances and our team of experts will be able to advice you.
Claim for Cases Of Hospital Negligence
The most common hospital claims are brought for complaints such as a wrong diagnosis, surgical negligence, failure to treat a condition or delays in treatment. Successful claims are also brought against hospitals for hospital-acquired infections such as MRSA, pressure sores, amputation, incorrect medication or failure to administer life saving drugs.
Negligent acts such as these may lead to physical pain and suffering, psychological damage, loss of earnings and the extra financial burden of additional treatments and care at home.
It may seem daunting to bring an NHS medical negligence claim against an organisation as large as Crawley hospital but Legal Expert can help. Call to have a chat with one of our professionals who can advise you whether or not you have a viable claim and if you do, how to begin claiming.
Claim Damages For Dental Negligence
Dental negligence covers poorly performed dental procedures, incompetence, failure to diagnose oral cancer, the removal of the wrong tooth, failure to diagnose tooth decay, causing infection, using the wrong tools which leads to injury or failing to inform the patient of risks amongst other things.
Call Legal Expert if you have suffered dental negligence. Legal Expert can help you if you need a solicitor in Crawley or anywhere else in the UK.
Cases Involving GP Negligence
You may be able to claim against your GP if you don't feel that they met their professional standards when treating you. GPs have a broad and crucial role in our health care. They examine, test, diagnose, treat and refer. However, GPs are only human and sometimes things can go wrong meaning that patients suffer an injury as a result of their incompetence. Claims against GPs are on the rise and include scenarios such as a missed diagnosis of a serious illness, wrongly prescribed medication and failure to refer to a specialist.
If you feel like you have been a victim of GP negligence the call Legal Expert today to find out how to proceed with your claim. Legal Expert can help clients both in Crawley and throughout the UK.
Cancer Negligence Cases
You may seek to bring a cancer negligence case if you feel that you have experienced medical negligence in the diagnosis or treatment of your cancer. Previous cancer negligence cases have included incorrect or delayed diagnosis as well as inappropriate treatment. Time is often crucial in this illness and any delay in providing the correct diagnosis and proper treatment can have devastating and life changing results.
The highly skilled and professional team at Legal Expert will be able to advise you whether or not you have a good chance of bringing a medical negligence claim for inadequate cancer care. Whether you live and were treated in Crawley or anywhere else in the UK, Legal Expert can provide you with a legal team who can help you claim the compensation you are entitled to.
Care Home Negligence Cases
Care home negligence cases are brought when a duty of care to residents has been breached. People working in care homes have a responsibility to keep residents safe and yet we regularly hear of cases where vulnerable and elderly people have been neglected. If you believe that a member of your family has been neglected under the care of a residential home then you may be entitled to bring a case against the home. Signs that a Care Home may have breached their duty of care include pressure sores, falls and accidents that have resulted due to a lack of attention or care, dehydration or incorrectly administered medication.
Legal Expert can advise you on the best way to claim compensation whether the duty of care breach occurred in Crawley or elsewhere in the UK.
Childbirth Negligence Claims
Although many babies are born every day and childbirth is a natural and common occurrence, there is still potential for things to go wrong during the process of labour. If injury is caused to either the mother or the baby during childbirth, and this can be attributed to the negligence of a healthcare professional then a claim can be made.
Example of negligent treatments include failure to act if a baby is in distress, failing to perform a Cesarean section in a timely manner, failing to anticipate complications such as a big baby, failing to perform a forceps or vacuum extraction appropriately or administering incorrect doses of medication.
These failures can have devastating consequences resulting in birth defects and even death. It is an emotional time for the parents and the pain and anguish suffered if something goes wrong is beyond compare.
If you have been a victim of childbirth negligence then Legal Expert can help. Our sympathetic and understanding team can help you to understand what steps to take next.
Claims Made Against the Sussex Community NHS Trust
In the dataset below, you will find details of numbers of incidents/claims against Sussex Community NHS trust as well as other local trusts for comparative reasons. Please note this just applies to the NHS but we also handle private practice claims.

| The Trust | The Claims | The Incidents | The Payouts |
| --- | --- | --- | --- |
| Sussex Community NHS Trust | 9 | * | £313,151 |
| Sussex Partnership NHS Foundation Trust | 8 | * | £452,098 |
No Win No Fee Clinical Negligence Solicitors, Crawley
Legal Expert offer No Win No Fee Clinical Negligence representation. No win, No fee means that there will be no cost to you, the claimant, in bringing your claim for compensation. If you are successful in your claim, a fee will be taken out of your final payout but not a penny is payable upfront. This is highly beneficial, particularly if you are struggling financially. No win, no fee means that paying for legal representation is one more thing that you don't need to worry about.
Next Steps
If you can identify with any of the cases highlighted here, then please talk to Legal Expert for more information from our friendly and helpful team who are looking forward to hearing from you. Legal Expert can provide a solicitor to cover your area.
Call us on 0800 073 8804 or contact us via our online form and we'll get back to you.
Helpful Links
If you have experienced negligence during or as part of a blood transfusion process, then this guide should help.
This page provides a wealth of statistics for the NHS in England.
Local Healthcare Providers
Crawley Hospital
West Green Drive
Crawley
RH11 7DH
Tel: 01293 600 300
Web: www.surreyandsussex.nhs.uk/crawley-hospital
Spire Gatwick Park Hospital
Povey Cross Road
Horley
Surrey
RH6 0BB
Tel: 01293 839 393
Web: www.spirehealthcare.com/spire-gatwick-park-hospital
Bewbush Medical Centre
Bewbush Road
Crawley
RH11 8XT
Tel: 01293 592 230
Web: www.bewbushmedicalcentre.co.uk
Family Dental Care
Central Health Building
Exchange Road
Crawley
RH10 1UN
Tel: 01293 525 328
Web: familydentalcentre-crawley.co.uk