Lowestoft Medical Negligence Solicitors No Win No fee Claims Guide
What is medical negligence? This refers to an instance whereby a medical professional has taken a certain action that has caused an illness or injury, or they have failed to act and this has resulted in negative health consequences. Any type of healthcare professional can be deemed to have acted negligently, from midwives and dentists to doctors and nursing home assistants. Not only can you claim against an individual, but the organisation as a whole. If you have suffered medical negligence in Lowestoft then you may be able to make a claim for compensation. Examples of medical negligence include; surgical errors, misdiagnosis, incorrect medication given to patients, and nursing home neglect.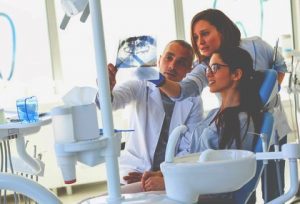 If you want to make a claim, finding the right clinical and medical negligence solicitors covering Lowestoft, Suffolk for your case is essential. The solicitor you allocate for your case will be the one fighting for your compensation so it is important to choose the one with the expertise and knowledge of such cases.  You don't get a second chance to claim so this is pivotal. At Legal Expert, we have helped negligence victims with all types of claims; this includes securing NHS compensation for the death of a loved one, as well as claiming private compensation for dentistry mistakes and a variety of other issues. Read on to discover more.
Advice On How To Find The Right Solicitor
When looking for the right solicitor for you in the UK, there is a lot that needs to be taken into account. It is always a good idea to talk to your family and close friends, as they may have required the services of a solicitor before and have some recommendations or advice. Aside from this, doing your research online and comparing solicitors' credentials is also a good idea. It is important to be sure the solicitor you select is UK based and registered. They should also have experience working on cases similar to yours. Aside from this, they must have a good track record. The best way to find the right solicitor is to work with an expert company, like Legal Expert, who can give you all of the claims advice you need for free and provide you with the right solicitor based on the specifics of your case. You can find out more about using solicitors in Lowestoft at this guide.
Do I Need To Instruct A Local Lawyer?
A lot of people assume that their only option is to hire a solicitor that is local to them, but this is not the case. You can work with a solicitor no matter where in the UK they are based. This is because it is easy to communicate with a solicitor today. You can talk via email, telephone, postal correspondence, and the list goes on. So rather than picking a solicitor based on convenience, you can consider other more important factors, like their experience and track record. We can even carry out your medical assessment close to you with our experts;
Mahmoud Khalifeh Shoshtari
121-131 Boundary Road
Norwich
NR3 2BA
Mamtha Balendra Kumar
Norfolk Physiotherapy Clinic
38, Magdalen Road
Norwich
NR3 4AG
Does It Help To Review Your Solicitor?
Yes, it certainly helps to review your solicitor. You will be able to assist others that find themselves in your position; looking for the best medical negligence solicitor for them to help them secure compensation. Reviews can be very helpful because they provide an honest and unbiased viewpoint. You can find reviews of our service here.
Claims Our Clinical Negligence Team Can confirm
If you want to launch a case of clinical negligence, you can be certain that Legal Expert can assist. We cover all types of medical negligence claims, from birth negligence to hospital negligence, including both private and public claims. Read on to discover more about claim types below.
Cancer Negligence
We can assist with all types of cancer negligence claims, including breast cancer negligence claims. Cancer negligence tends to have terrible consequences because the cancer can spread and the sooner it is discovered the better the prognosis. You are able to claim on the behalf of a lost loved one. Contact us for more details.
Birth Negligence
Birth negligence cases can be very traumatic and distressing for everyone involved. It is vital to note that you can make a clinical negligence birth injury claim if you have been injured or if your baby has been injured. If your midwife or another healthcare professional failed to notice signs of distress or they took a particular action that caused harm to you or your child, you have grounds to claim. Not only this, but you can claim for the psychological impact as well as the physical effects.
Doctor/ GP Negligence
When you are feeling unwell, whom do you turn to? Your GP! You trust your GP to provide you with a quality service. If your GP does not diagnose your illness correctly or they fail to pick up on key symptoms and dismiss your illness, this sets the entire treatment process off on the wrong foot. It could mean that serious injuries and illnesses are not attended to or that you are given the wrong medication. The impact of this can be devastating in some cases.
Care Home Negligence
If you or someone you love has suffered due to mistreatment or a poor standard of care in a nursing home, you could take action. We can help you with suing a care home for negligence. In a lot of cases, loved ones will be claiming on the behalf of the individual in the care home because they are unable to do so themselves. Such cases can be very traumatic, and you can claim for psychological damages as well as physical damages.
Dental Negligence
You may require dental negligence solicitors in Lowestoft for many different reasons, for example, dental negligence. Perhaps your dentist has carried out treatment on the incorrect tooth? Maybe they failed to pick up signs of decay? No matter what has happened, we can help you secure the payout you deserve.
Hospital Negligence
When we go to hospital, we expect to get the treatment we need so that we can get better and get on with our lives. We don't expect someone to make a mistake that results in our health getting even worse. When this happens, you are entitled to make a hospital negligence complaint and to launch a claim for what has happened to you. There are many different types of negligence that can occur in a hospital environment, including surgical mistakes, illnesses due to poor hygiene, incorrect medication being administered, and so on and so forth. We can help you claim against any UK hospital, public or private.
Statistics For Medical Negligence Claims
For data regarding the medical negligence claims that have been made in the Lowestoft area, please refer to the table below. It is vital to note that the data provided is only related to NHS claims. While you can make a private claim, the data simply is not available publicly regarding the number of cases that have been launched in the past.
| Trust | Number of claims | Number of incidents | Payments made by the trust |
| --- | --- | --- | --- |
| Norfolk and Suffolk NHS Foundation Trust | 9 | 9 | £489,381 |
| West Suffolk NHS Foundation Trust | 21 | * | £6,511,835 |
No Win No Fee Solicitor For Medical Negligence
If you are considering using a solicitor, you may want to look for a No Win No Fee solicitor for medical negligence specifically. This is someone that works under the No Win No Fee payment agreement. This means that you are only going to need to pay legal expenses if your claim for negligence wins, that it is successful in which case the money will come directly from the compensation. This ensures you are never going to be out of pocket and that all financial risk has been eliminated. It also means that anyone can make a claim, no matter their current financial situation.
How To Start Your Claim
Starting a claim is easy with Legal Expert. There are so many different ways you can make contact with us, and one of our advisors will help you in any manner you need. Whether you want to get the ball rolling or you have some more questions, we are happy to help. Via our website, you can request a free call back, talk to one of our representatives on live chat, and send a message by using our online contact form. Alternatively, you can call us directly on our personal injury claims line, which is open from 9 am until 11 pm. The number you need is 0800 073 8804.
Helpful Links
We hope that you have found this guide helpful on your quest to find more information on medical negligence claims. We also have plenty of other guides on our website too, which may be of use to you. Above, you can see our guide on surgical error claims.
Cases that cover negligent care are detailed on the CQC site.
Links to the local hospital, GP and dentist in Lowestoft
Hospital
James Paget University Hospitals NHS Foundation Trust
Lowestoft Road,
Gorleston,
Great Yarmouth,
Norfolk,
NR31 6LA
Tel:01493 452452
Web: www.jpaget.nhs.uk
GP
Alexandra Road Surgery
Alexandra Road
Lowestoft
Suffolk
NR32 1PL
Tel:01502 526060
Web: www.alexandracrestviewsurgeries.co.uk