Crewe Medical Negligence Solicitors No Win No fee
Medical Negligence Solicitors in Crewe
In the UK we have access to a fantastic healthcare system which is free at the point of need. The health care system that we enjoy has an excellent record in curing and managing illness. However, sometimes things don't work out as planned. Healthcare professionals are human beings and as such experience bad days. Unfortunately, patients can suffer as a result of human error. In this event, the patient may experience a number of ill effects. If a diagnosis is delayed, a medical procedure goes wrong, incorrect tests are ordered or an incorrect diagnosis is given then patients can experience significant harm both physically and psychologically. You may also be able to claim medical negligence if informed consent is not received from you before treatment is carried out.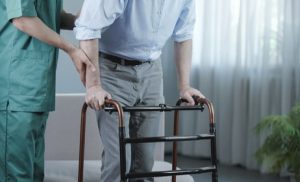 Medical negligence is defined as harm which occurs due to the negligent act of a healthcare professional. If you have been the victim of medical negligence you may experience increased pain, shortened life expectancy, emotional distress, loss of earnings and perhaps even the need to receive additional care at home or extra treatment in hospital. Whatever the extent of the harm suffered you may be eligible to receive compensation as a result of medical negligence.
NHS negligence is notoriously hard to prove, as you need to show that your condition or illness has become worse due to a harmful act caused by a medical professional and not just a natural deterioration of your existing condition. Therefore it is strongly advised that you seek solicitors for the Crewe area who can work with you to prove that a healthcare professional has breached their duty of care.
How To Find A Trustworthy Solicitor
Once you have decided to take the important step to try and claim compensation for medical negligence, the next task is to find suitable solicitors for you. You may feel overwhelmed by the choice. A simple Internet search will bring up numerous companies, all claiming that they can provide you with the best service. There are a few things you can do to simplify this process. These days many companies show reviews on their websites or on independent review websites. This is a good place to start, you can check out what their previous clients have to say about them. Taking personal recommendations from friends and family is another good and reliable way of finding solicitors in Cheshire who will be able to meet your needs. Another great way of finding a solicitor who is right for you is to speak to Legal Expert. Legal Expert provide free legal advice and can put you in touch with a solicitor who covers your area in order for you to pursue your claim for medical negligence in Crewe.
Should I Use Clinical Negligence Compensation Lawyers Near to Crewe
In the modern world we have the ability to transfer information electronically at the touch of a button so there is no real need to choose a solicitor who is based in your town. Legal Expert has teams of medical negligence experts based all around the country and can provide you with recommendations for clinical negligence compensation lawyers near to Crewe.
Solicitor Reviews
Reading reviews left by previous clients can be really useful in helping you to decide which solicitor to use. This often gives you a clear picture of the positives and negatives of using a firm. Likewise it can be really helpful to prospective clients if you leave a review once your case has been completed. Whilst internet reviews have a useful role to play, bear in mind that using an experienced company such as Legal Expert will give you access to more in depth and specialist information.
Claims For Medical Negligence In Crewe We Can Handle
Our experienced team at Legal Expert can help with a wide range of medical negligence claims. Here is a brief list of some of the specialities we can advise on. We hope this will help you to understand how you can progress with your medical negligence claim. Bear in mind that this list is not exhaustive and Legal Expert can help with many more scenarios. Call us today to speak to an expert who can advise on claims for medical negligence in Crewe.
Cancer Negligence
Cancer negligence claims are particularly emotive because incorrect or delayed treatment can have devastating effects on your health and your life. A cancer negligence claim can include an incorrect or delayed diagnosis as well as inappropriate or delayed treatment. For example in a cervical cancer negligenceclaim a patient may have experienced a delayed diagnosis due to incorrect interpretation of test results. It can also include surgery for cancer which was carried out negligently.
Our team at Legal Expert will be able to look at the facts of your case and advise whether or not you have a good chance of claiming compensation for medical negligence you experienced during your treatment for cancer. Legal Expert can provide an experienced professional solicitor who can advise you no matter where you are based in the UK.
Birth Negligence
Whilst childbirth can be one of the most magical experiences of a parents life it is not without risk. If any injury occurs to either mother or baby during childbirth and it can be proved that this injury was caused due to the negligence of a healthcare professional then you may be eligible to claim compensation.
There are a number of complications that can occur during childbirth and if these complications were not identified early enough then it can be argued that there has been negligence. Examples of this include failing to perform a Cesarean section in a timely manner, failing to identify a baby in distress, failing to perform an assisted delivery when necessary, failing to identify a large baby which the mother may struggle to give birth to naturally or failing to administer medication or giving incorrect doses of medication.
It goes without saying that negligence during childbirth can lead to devastating consequences. The physical and psychological impact on the parents and the child may be so severe that they can never truly recover.
If you have experienced birth negligence either in Cheshire or anywhere else in the UK then speak to Legal Expert today to receive advice on how to handle birth medical negligence cases.
GP Negligence
GPs face increasing time pressures and as such have an increasing number of medical negligence claims brought against them. A GP's role is broad. They carry out tests, make diagnoses, prescribe medication and refer to other specialists. There is a lot of scope here for something to go wrong.
If you believe that you have suffered injury as a result of a GP's negligence then speak to Legal Expert today. Legal Expert can help clients both in your area and nationwide.
Care Home Negligence
Care homes have a duty of care to keep their elderly and vulnerable residents safe. If you believe that a friend or relative has experienced injury whilst under the care of a care home then you may be able to bring a case against the home. Evidence of neglect can include trips or falls where insufficient attention has been given, pressure sores from being left to lay in one position for too long, incorrectly administered medication and signs of dehydration. Consequences of neglect can be very serious for an individual who is already sick or vulnerable.
If you would like to seek compensation for care home negligence then speak to Legal Expert today. Legal Expert can provide solicitors who cover Crewe or anywhere else in the UK.
Dental Negligence
Dental negligence can include scenarios such as failure to diagnose cancer of the mouth or tooth decay, badly performed operations, use of the wrong instruments which leads to injury or removal of the wrong tooth.
If you think you may have been a victim of dental negligence either in Crewe or anywhere else in the UK, speak to Legal Expert today. Our specialists can talk you through the dental negligence compensation calculator to see what you may be entitled to.
Hospital Negligence
Hospital negligence cases are broad and wide-ranging due to the variety of different procedures carried out in hospitals on a daily basis. Injury or illness may be caused by circumstances such as surgical negligence, incorrect diagnosis, badly prescribed medication, hospital-acquired infections or delays in treatment resulting in worsening of the condition. Hospital negligence cases can signal the difference between life and death such as failure to administer life-saving medication.
If you have suffered physical or psychological trauma as a result of hospital negligence either in Mid Cheshire hospitals or anywhere else in the UK then speak to Legal Expert for advice on the best way to proceed. Legal Expert can provide you with information on claims which are no win no fee for hospital negligence.
Statistics For Medical Negligence Claims Against Mid Cheshire Hospitals NHS Foundation Trust
In 2015/16 money was paid out by Mid Cheshire Hospitals NHS Foundation Trust for clinical negligence claims. Here we provide statistics pertaining to these claims. Please remember that whilst this covers the NHS, private claims can be made too – we just do not have the data for these.

| Name of The Trust | Claims (Number) | Incidents (Number) | Payments for Claims (£) |
| --- | --- | --- | --- |
| Mid Cheshire Hospitals NHS Foundation Trust | 35 | * | 5,831,696 |
No Win No Fee Medical Negligence Claims
No win no fee medical negligence claims mean that there is one less thing for you to worry about when seeking compensation for your injury. No win no fee means that you pay no money upfront when bringing a claim against a healthcare professional. You do not need to pay a penny unless you are successful in your claim for compensation. If you win your case a fee will be taken out of the final settlement. This enables you to put your time and energy into the claim without worrying about how you will pay for it.
How To Start Your Claim
If you have suffered illness or injury, either physical or psychological caused by the medical negligence of a healthcare professional then please call Legal Expert. Our experienced team can advise you on the best way to proceed with your medical negligence claim and can find a solicitor who covers your area.
Call us on 0800 073 8804 or contact us via our online form.
Helpful Links
Our guide offers important information pertaining to birth claims. Read the above linked page to find out more.
If you're looking to find more information about NHS litigation then the above linked page can help.
GOV.uk has a plan for a fix on legal fee limits. Read more about this here.
Crewe medi8cal centres
Hospital:
Middlewich Road
Crewe
Cheshire
CW1 4QJ
Tel: 01270 255141
Web:www.mchft.nhs.uk
Private Hospital:
BMI the South Cheshire Private Hospital
Leighton
Crewe
Cheshire
CW1 4QP
Tel: 01270 500411
Web:www.bmihealthcare.co.uk/hospitals/bmi-the-south-cheshire-private-hospital
GP
Grosvenor Medical Centre
Grosvenor Street
Crewe
Cheshire
CW1 3HB
Tel:01270 256348
Web:www.grosvenormedicalcentre.org.uk
Dentist:
Crewe Dental Care
256A Edleston Road
Crewe
Cheshire
CW2 7EH
Tel : 01270 212734
Web: www.crewedentalcare.co.uk