Washington, Tyne and Wear Medical Negligence Solicitors No Win No Fee
Before you contract with a firm of solicitors in Washington, Tyne and Wear to represent you in a medical negligence case, you should read this page, as the information it provides about an NHS accident compensation and clinical negligence will help you make a more informed decision when choosing a legal firm.
Every case of medical negligence that a person has successfully claimed compensation for had the three common factors below:
1). The medical professional who caused harm to the patient had a duty of care towards them.
2). The failure in meeting this duty was the cause of harm to the patient.
3). The failure in meeting this duty was avoidable.
Medical negligence can cause harm in several ways; physical injuries, worsening of a medical condition, causing a new medical condition and even psychological damage. Clinical negligence is caused by error, accident, oversight and lack of care. Typical examples of things that can lead to negligence are:
Misdiagnosis
Surgical errors
Late diagnosis
Delays in treatment
Wrongly prescribed drugs
Allowing a patient to become the victim of an accident
Legal Expert can help victims of medical negligence in Washington, Tyne and Wear and across the whole UK using our national negligence claims service.
With a track record going back more than three decades, we have the experience and skills needed to take on large organisations such as the NHS head to head and win. Call us today and find out how we can help you.
How to Get the Best Solicitor
Here is a tip that will help you find the best solicitors in the UK to take on your medical negligence claim. Simply ask any legal firm you are considering the three questions below, they should be able to answer yes to all of them:
1). Have you won cases similar to my own in the last 12 months?
2). Can you arrange for a specialist to get me a local medical opinion?
3). Is it possible to take on my case under a Conditional Fee Agreement (CFA)?
There is a far easier method to find good legal representation though. You can use the national medical negligence claims service offered by us here at Legal Expert. We can give anyone in the UK some free legal advice and put them in touch with the best legal firm for their claim.
How Important Is It to Use Solicitors Near Me?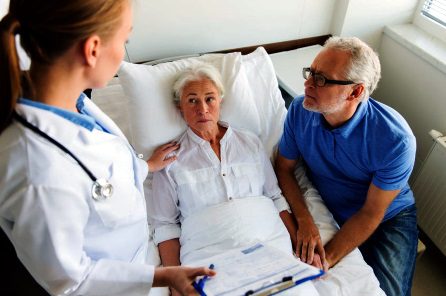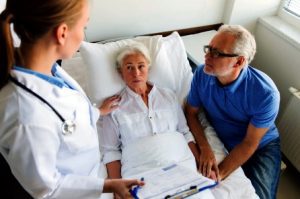 If you are asking yourself the question, are there any good solicitors near me? you probably don't actually need to find the answer. There is really no advantage in using medical negligence solicitors in Washington to make your compensation claim. A much more important consideration is how experienced the firm is in claiming against large organisations such as the NHS. Any good firm of solicitors will let you keep in touch using email, Skype, etc.
Legal Expert has a team of negligence lawyers that covers the Washington, Tyne and Wear area, and we can arrange for one of them to visit your home if you would like us to.
Solicitor Reviews
If you can find a good solicitor review website, then you can take the information you find, and use it to make a list of legal firms that might work out well for you. Once you have done this, reach out to your friends and family, you could use Twitter or Facebook for this, and ask if they have had any experience dealing with any of the solicitors on your list.
Claims the Clinical Negligence Team Can Conduct
The clinical negligence team which Legal Expert has available to cover the Washington, Tyne and Wear area, has plenty of experience in winning complex clinical negligence cases of all kinds. Below, we have outlined many of the common types of cases we encounter, please call us if none of these fit your situation perfectly.
Cancer Negligence Cases
When a patient is suffering from an advanced case of cancer, it is critical that they receive immediate treatment in order to have the best chance of making a recovery. In many cancer negligence cases, an error such as misdiagnosis has caused a delay in administering this treatment, leading to the death of the patient.
Legal Expert can help residents of the Washington, Tyne and Wear area, and across the UK claim compensation for the loss of a loved one due to cancer negligence.
Birth Negligence Claims
Birth negligence claims are some of the most tragic cases we take on. The mother can suffer some serious injuries during the birthing process, yet it is the newborn infant that is at the greatest risk. In the most extreme cases, negligence will have caused a restriction in the oxygen flow to the child during the birth, and resulted in severe, permanent brain damage, effectively removing any chance of the baby having a normal life.
Families that are learning to cope with caring for an infant that was injured due to birth negligence, can rely on Legal Expert to claim the maximum compensation possible for them.
Doctor/GP Negligence
When claiming for GP negligence, it can be tough to prove the lability of your doctor. As a generalist, your GP is not expected to know everything about every medical condition, their job is to refer you on up the line to the correct specialist. Therefore, they could make a mistake through ignorance, and it could be argued that the mistake was unavoidable, and the doctor is not liable to claim against.
Legal Expert can help anyone in the UK to prove that their GP is liable in a negligence compensation case, by arranging a locally carried out independent medical examination, the results of which can be submitted as an expert medical opinion to support your case.
Nursing Home Negligence Complaint
There are many reasons why a resident may need to make a nursing home negligence complaint. However, in reality, there is one type of care home negligence we see far more often than any other. Many residents of a care home are unable to care for themselves and undertake basic tasks such as going to the bathroom or dressing without care and supervision. When this care and supervision is not available for some reason, the resident may attempt to undertake the task on their own, which could lead to them being injured in an accident.
If you have a family member staying in a nursing home, and they have had an accident such as a slip, trip or fall, if Legal Expert can prove the care staff were to blame, you will be able to claim compensation.
Dental Negligence
When a dentist makes a mistake or has an accident whilst undertaking a dental procedure, then the injury can cause damage to the teeth, gums, jaw or the soft tissue of the face. Aside from the pain and suffering caused by the initial injury, it may also cause visible cosmetic damage. It has been proven that living with even a slight disfigurement for a short time can cause psychological harm.
Therefore, when Legal Expert claims compensation for dental negligence, our dental negligence team knows that it must factor in the psychological stress and trauma the incident caused.
Hospital Negligence
Medial negligence in a hospital is a common occurrence in NHS hospitals such as North Tyneside General Hospital. Cases of negligence can range for fairly mild such as an inpatient taking a slip on a wet floor, through to terminal cases where an accident during a surgical procedure has killed the patient on the operating table.
If you believe you have been harmed due to medical negligence in a hospital, then call Legal Expert today for some initial free hospital negligence advice.
Statistics for Medical Negligence Claims Against Northumbria Healthcare NHS Foundation Trust
The table below gives the numbers on medical negligence claims made against Northumbria Healthcare NHS Foundation Trust. It shows the number of claims made and the total paid in damages. Data can be found in this guide from the NHS.
Healthcare Provider
Claims Received
2015/16
Number of Incidents
2015/16
Payments Made
Northumbria Healthcare NHS Foundation Trust
61
7
7,323,200
No Win No Fee Medical Negligence Claims Solicitors
Legal Expert offers our national medical negligence claims service as the simplest, most effective and risk-free way to make any type of No Win No Fee medical claims.
Under this kind of Conditional Fee Agreement (CFA), the only time we will ever ask you to pay anything is when you have actually received a clinical negligence compensation payment.
Ready to Start Your Claim?
Do you believe you have a valid cause to make a medical negligence claim? If you do, then don't delay in calling Legal Expert on 0800 073 8804. We will offer you some free legal advice on how best to proceed with your claim once we have taken a few details.
Helpful Links
Claiming for mistakes during surgical fat transfer
Above, we have published a full guide to claiming compensation for people who have suffered due to negligence during a surgical fat transfer process.
Website of the British Association of Aesthetic Plastic Surgeons
Above is a good source of information about many cosmetic procedures, including surgical fat transfer.
Surgical fat transfer and its risks
Above you will find NHS that details the surgical fat transfer process and also its risks.
Further useful links:
Local Washington, Tyne and Wear Medical Centres
North Tyneside General Hospital
Rake Lane
Tyne and Wear
North Shields
NE29 8NH
Tel: 0344 811 8111
Web: www.northumbria.nhs.uk/our-locations/north-tyneside-general-hospital
Spire Washington Hospital
Picktree Lane
Rickleton
Washington
NE38 9JZ
Tel: 0191 4151272
Web: www.spirehealthcare.com/spire-washington-hospital
Victoria Road Health Centre
The Health Centre
Victoria Road
Concord
Washington
Tyne & Wear
NE37 2PU
Tel: 0191 417 3557
Web: www.concordmedicalpractice.nhs.uk
Brown's Dental Surgery
The Dental Suite
Galleries Health Centre
Washington
Tyne and Wear
NE38 7NQ
Tel: 0191 417 1264
Web: www.nhs.uk/Services/dentists/Overview/DefaultView.aspx?id=24956