Swansea Medical Negligence Solicitors No Win No Fee
Have you been the victim of Swansea medical negligence? Medical negligence, which is also commonly referred to as clinical negligence, occurs when the action or inaction that has been taken by a healthcare professional has led to someone's condition getting worse or a different injury or illness developing. Medical compensation can be sought when such a situation occurs, and you can make your claim against both NHS and private establishments and professionals.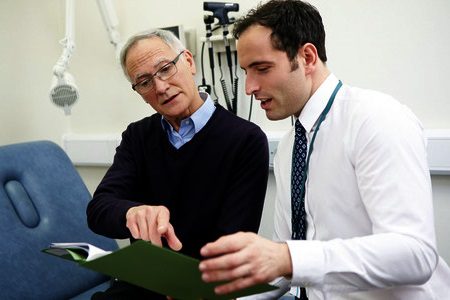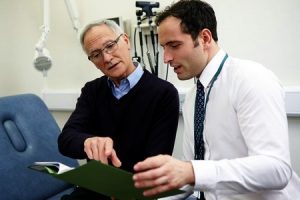 Not only will you be able to claim for the physical trauma you have experienced, but you can also claim for any psychological damage as well. Plus, your claim will include a payout for any of the costs you have had to encounter because of your condition, for example, you may have experienced a loss of income. To ensure that you receive the maximum payout you are entitled to, it is important to work with leading Swansea medical negligence solicitors. In this guide, we will reveal everything you need to know about finding the best professionals for your case.
How To Find The Best Medical Negligence Solicitors In Swansea
Not all medical negligence solicitors in Swansea are equal. This is why it is vital that you choose your solicitor with care. After all, if you don't secure compensation the first time, you are not going to get a second chance to make a claim. With that in mind, you need to choose a solicitor with lots of years experience, not just in personal injury cases, but in medical negligence cases specifically. They should have a great track record, and they should have no issues providing you with examples of the cases they have worked on before.
Find Reviews Of Medical Compensation Lawyers
Another important step when looking for the best Swansea medical negligence solicitors is to read reviews that have been left by previous clients. What do they have to say about the service they received? Was it efficient? Was the solicitor easy to work with? Did they manage to secure compensation? If any of your friends or family members have worked with a personal injury solicitor before, you could get their advice on the matter. Most importantly, though, you should choose to work with an expert firm that has access to all of the best solicitors. This is exactly what we have at Legal Expert, and we provide our advice and recommendations free of charge. This gives you the best chance of securing the maximum compensation for the medical negligence in Swansea that you or a loved one has been subject to.
Do I Need To Use A Local Clinical Negligence Solicitor?
A lot of people mistakenly believe that using a local solicitor is the only option when it comes to medical or clinical negligence claims Swansea. This is not the case. Thanks to the Internet, it is so easy to keep in touch with people today. You can email your solicitor, as well as video chatting. You can also call and text. The options are so varied, which makes it easy to keep in touch with someone that lives far away. Because of this, you can opt for a solicitor that is based anywhere in the UK, enabling you to make your selection on more important factors, like experience.
What Medical Negligence Claims Do We Handle?
Legal Expert covers a wide range of Swansea medical negligence claims. You can find out more information about each one below.
Compensation For Hospital Negligence
There are many different types of medical negligence claims made against hospitals. Perhaps you were the victim of a surgical mistake? Maybe poor hygiene in the hospital caused you to get ill? No matter what has happened, we can assign you to the best solicitor to ensure you get the maximum amount of compensation you deserve.
Dentist Medical Negligence
Swansea medical negligence claims do not only cover hospital environments and doctor surgeries; they cover dental medical negligence too. From incorrect diagnosis to pulling out the wrong tooth, while dental negligence is rare, it does happen, and we are here to ensure you get the payout you are entitled to. We provide our service all across the UK.
Making A GP Negligence Claim
When you are feeling unwell, where do you go? To see a GP! A GP is usually the first point of call whenever someone is injured or feeling under the weather. Therefore, they often have the responsibility of diagnosing the problem to ensure the next steps are taken, whether this means prescribing medication or referring the individual to a specialist. When a GP gets the diagnosis or the next steps wrong, issues can happen, and this is how most medical negligence claims against GP are made. To make a GP negligence claim, please do not hesitate to get in touch.
Medical Negligence Compensation Amounts
How much compensation will I get if I make a medical negligence claim? This is a question we often get asked. While we completely understand that you would like to know what your payout is going to be, we must stress that it is simply impossible to give you a definitive figure. Any solicitor that does is bending the truth. All cases are handled on an individual basis. What we can do, though, is give you a ballpark figure based on average compensation payouts of the past, so give us a call for more information on this.
Cancer Negligence Compensation
When cancer is not diagnosed correctly – be it an incorrect diagnosis or a late diagnosis – the impact can be disastrous. This can lead to cancer spreading to other parts of the body, it can also mean that your cancer becomes a more serious grade of cancer, and in some cases, it can result in death. If you or a loved one have suffered due to an incorrect cancer diagnosis, you need to work with the best medical claims lawyers to get the compensation you deserve. As is the case with all claims, these can either be private or NHS medical negligence claims, depending on where you were incorrectly treated.
Nursing And Care Home Compensation Claims
A nursing home is somewhere you should feel safe and looked after. If this has not been the case, we can assign you the best medical compensation lawyers to launch a claim. From mistreatment by staff members to poor hygiene, cases vary.
Birth Negligence Compensation
Birth negligence compensation is awarded when the mother or the baby has suffered due to inaction or specific actions while the mother was pregnant or giving birth. Such cases can be devastating, and compensation will also be awarded for the psychological trauma experienced.
No Win No Fee Medical Negligence Solicitors
When working with medical negligence lawyers in Swansea, a No Win No Fee service is a must. All our claims are 100 percent No Win No Fee. What does this mean? Quite simply, you are only going to pay legal fees if you are successfully awarded compensation. This will be a percentage of your payout, which will be agreed beforehand. This ensures anyone can claim, as no upfront payment is needed, as well as making certain you will never be out of pocket by claiming.
Making A Successful Medical Negligence Claim
There are many ways to get in touch with Legal Expert for more information or to get started with your Swansea medical negligence claim. You can request a call-back via our website. You can ring us any day of the week, between 9 am and 9 pm, on 0800 073 8804. Or if you would prefer to send an email, our address is info@legalexpert.co.uk.
Helpful Links
We hope that you have found this guide helpful in your quest to find out more information about Swansea medical negligence. However, we know that you may be on the lookout for more information, and so we have put together some helpful links below.
For more information on the No Win No Fee approach, take a look at our comprehensive guide.
Negligence and claiming for it
If you require further information about medical negligence specifically and these sorts of claims, you can head to our comprehensive guide.
Further Helpful Links
Local hospitals in Swansea
University Health Centre
Penmaen Residence
Singleton Park
Swansea
SA2 8PG
Tel: 01792 295321
Web: www.universityhealthcentre.co.uk/
Singleton Hospital
Sketty Lane
Sketty
Swansea
SA2 8QA
Tel: 01792 205666
Web: www.wales.nhs.uk/sitesplus/863/page/39264
HMT Sancta Maria Hospital
Ffynone Road
Swansea
SA1 6DF
Tel: 01792 479 040
Web: hmthospitals.org/sancta-maria
Lamberts Road
SA1 Waterfront
Swansea
SA1 8EL
Tel: 01792 455780
Web: www.parkwayclinic.co.uk
Swansea University
Singleton Park
Swansea
SA2 8PP
Wales
UK
Tel: +44 (0) 1792 205678
Web: www.swansea.ac.uk/undergraduate/student-life/health-and-welfare/health-centre/