Mansfield Medical Negligence Solicitors No Win No Fee
Have you experienced clinical negligence (also known as medical negligence) in Mansfield, Nottinghamshire or anywhere else in the Midlands? Depending on the circumstances, you could be entitled to as much as tens of thousands of pounds in medical negligence compensation. Trust a Mansfield solicitor from top personal injury solicitor's firm Legal Expert to win you the compensation that you are entitled to. Call us today to see whether or not you have a legitimate claim for clinical negligence. We will estimate how much compensation you could receive and provide you with an expert medical negligence solicitor near you, or who covers the Mansfield area, who can win your claim. Call Legal Expert on 0800 073 8804 for your free legal consultation.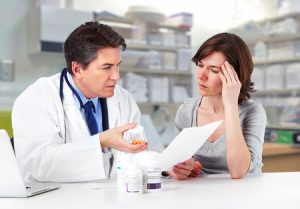 Clinical negligence, also known as medical negligence, is when a patient receives substandard medical care from a professional. This substandard care could involve a medical mistake, incorrect treatment or a misdiagnosis. If the medical accident causes the patient to be injured, made ill, or worsens their existing condition, this is recognised as medical negligence under medical negligence law.
Under Dental negligence damages, there are three things that you must be able to prove, to win your claim for medical negligence compensation.
That the Defendant, i.e. the medical practitioner owed you the Claimant a duty of care.

That by performing a negligent action or inaction, the Defendant breached this duty of care towards the Claimant.

That the Defendant's negligent action or inaction resulted in the Claimant suffering an avoidable accident, which caused you an injury or illness, or worsened an existing condition.
Your medical negligence lawyer will work relentlessly to gather the evidence to win your case.
Have you experienced medical negligence that happened at the GP's or elsewhere? Then trust a Legal Expert solicitor to help you make a medical negligence compensation claim and win your case.
Another important factor to consider in medical negligence law is that most medical negligence cases have a time limit which is three years since the accident in question took place, or since the Claimant became aware that they had been harmed (for example, the claimant suffered a misdiagnosis and was diagnosed with their illness at a later stage). Therefore if you have experienced medical negligence that happened we recommend that you work to find a medical negligence solicitor in Mansfield as soon as possible, before you exceed the time limit.
Another medical negligence law in Britain, which is important to remember, is that you can also make a medical negligence claim on behalf of your next of kin If they died after the incident of clinical negligence, or are now mentally incapacitated.
Finding The Right Medical Negligence Solicitors
Out of all the medical negligence solicitors available, which solicitor covering Mansfield is the right one to take on your case? Choosing the right clinical negligence solicitor to represent your case, can make all the difference to whether or not you win your compensation claim, and how much compensation you are awarded. You should take some time to research the best medical claims lawyers to represent your case.
Read Mansfield Solicitor's Reviews
How can you go about researching the right medical negligence solicitor to cover your case? Many Claimants ask family and friends who have been through a similar ordeal to recommend a solicitor. Others read online Mansfield solicitors reviews. Reading online solicitor's reviews means you can benefit from impartial feedback, given by previous clients. Another option is to contact a large legal firm like Legal Expert. We have plenty of top solicitors on our books who cover the Mansfield area, and it's within our interest to provide you with the right medical negligence solicitor to win your compensation case.
Do I Need To Choose A Mansfield Lawyer?
It's a common misconception amongst many medical negligent Claimants in Mansfield that they need to choose a Mansfield lawyer to make their claim. If you use Legal Expert to make your medical negligence claim we will provide you with the best medical negligence solicitor to handle your claim. If they are not based in Mansfield, then they will cover the Mansfield, Nottinghamshire or Midlands area. If your medical negligence solicitor is based elsewhere in the country, digital communications such as mobile phones Skype and email mean that it's easy to keep in frequent contact with your medical claims lawyer as they put together your case.
What Medical Negligence Claims Does Legal Expert's Mansfield Team Handle?
Our expert solicitors cover all types of medical negligence claims in Mansfield. Some types of medical negligence claims we cover include: claims for dental negligence damages, NHS accident compensation claims, childbirth negligence claims and compensation for GP negligence. Below are some of the medical negligence claims types we cover.
Hospital Negligence Claims
If you have experienced medical negligence that took place in a Mansfield hospital, Legal Expert can help you. Whether you want to sue for NHS accident negligence, or private hospital negligence, call us today to be provided with the right solicitor to handle your case.
Dental Negligence Damages
Do you need to claim compensation for dental negligence damages? Whether you wish to claim private dental treatment dental negligence damages or NHS accident damages? Legal Expert can find the right lawyer to help you claim the compensation you are entitled to.
Compensation For GP Negligence
Legal Expert can help you claim compensation for GP negligence. Whether your GP misdiagnosed a condition, failed to refer you to a specialist, or you experienced any other type of negligence, call us today to ask about claiming compensation for GP Negligence.
Cancer Misdiagnosis Claims
If you have been involved in an incident of cancer misdiagnosis or late diagnosis by your doctor or elsewhere, then you can claim compensation. Misdiagnosis of cancer can have a devastating effect as the earlier that the cancer is caught, the more likely the patient is to recover. If you have experienced cancer-related medical negligence call us today and we'll find the best lawyer to conduct your case.
Care Home and Nursing Home Malpractice Claims, Mansfield
Care homes also called nursing homes, do an important job caring for some of the more needy people in our society. The elderly, mentally ill, severely disabled and mentally incapacitated are often cared for full time by care homes or nursing homes. Therefore if a nursing home or care home acts negligently or abusively towards a patient they are caring for, it can have devastating results. If you or your next of kin who is now deceased or mentally incapacitated suffered medical negligence in a care home, trust medical expert to help you hold those responsible accountable, by helping you claim for clinical negligence compensation.
Childbirth Negligence Claims, Mansfield
Have you experienced childbirth negligence in Mansfield or the surrounding area? You could be entitled to make a childbirth negligence claim. What does birth injury negligence mean? It means negligent action on the part of a medical professional such as a gynecologist or a midwife, during childbirth. Some of the birth injuries that can be caused by medical negligence that can harm the child include hypoxia (where the infant is deprived of oxygen), the transmission of infections and broken bones. If you or your next of kin who is now deceased has suffered medical negligence during childbirth then Legal Expert can help you. Call us today to enquire about making a childbirth negligence claim.
Clinical Negligence Calculator
Are you thinking about using a medical negligence solicitor to sue your doctor for medical negligence? Use our clinical negligence calculator to see an estimation of what your claim could be worth. This table includes information on claims made against the NHS in this area.
| Healthcare Provider | Claims Recieved 2015/ 16 | Number of Incident 2015/ 16 | Payments Made |
| --- | --- | --- | --- |
| Sherwood Forest Hospitals NHS Foundation Trust | 54 | * | 6,343,236 |
Alternatively, call us today and if you have a legitimate medical negligence claim, we can quote how much medical negligence compensation we think you can claim. Claims made in the Mansfield area.
No Win No Fee Clinical Negligence Solicitors
If you have been injured by medical negligence that happened in Mansfield, you may have also suffered a financial hit. Medical negligence injuries can leave you unable to work for a period of time causing you to lose income. You may have also racked up unforeseen medical expenses. Consider using a no win no fee clinical negligence solicitor with Legal Expert. This is a solicitor who offers a Conditional Fee Agreement (CFA), which means that you will only have to pay your solicitors fees if your case is successful. There is no compromise on level service you will receive. For many, using a no win no fee solicitor clinical negligence solicitor to make a claim for compensation in Mansfield is a more affordable option. To enquire about making a no win no fee medical negligence claim, call Legal Expert now for your free legal consultation.
Find a Medical Negligence Mansfield Solicitor With Legal Expert
Who is Legal Expert? We are a well-respected solicitor's firm, who provide solicitors to help you make personal injury and medical negligence claims in Mansfield and nationwide. If you have been a victim of medical negligence, which has left you with a lasting injury, you could potentially claim tens of thousands of pounds in medical negligence compensation. Use our online claims form to tell us about your claim, or call us for your free legal consultation. If we think you have a valid claim, we'll start your compensation claim right away.
Useful Links
The NHS Constitution of England
An NHS guide to patient's rights
How Much Compensation Can I Claim For Cancer Misdiagnosis Claims?
Popular medical practices:
NHS Hospital:
King's Mill Hospital
Mansfield Road
Sutton in Ashfield
Nottinghamshire
NG17 4JL
Tel: 01623 622515
Web: www.sfh-tr.nhs.uk
Private Hospital:
BMI The Park Hospital
Sherwood Lodge Drive
Burntstump Country Park Arnold
Nottingham
Nottinghamshire
NG5 8RX
Tel: 0115 9662000
Web: www.bmihealthcare.co.uk/hospitals/bmi-the-park-hospital
GP Practise:
Orchard Medical Practice
Stockwell Gate
Mansfield
Nottinghamshire
NG18 5GG
Tel: 01623 400 100
Web: www.orchard-medical.co.uk
Dental Practice:
Mansfield Dental Practice
18 Woodhouse Road
Mansfield
Nottingham
NG18 2AF
Tel: 01623 272222
Web: mansfielddental.co.uk