Middlesbrough Medical Negligence Solicitors No Win No Fee Claims Guide
If you have suffered from medical negligence in Middlesbrough or the surrounding areas find out if you can claim compensation. When we talk about medical negligence, we are discussing the circumstances leading up to a patient being treated incorrectly by a medical profession, resulting in harm being caused. This harm could be the exacerbating of an existing medical condition, or additional medical conditions being contracted as a direct result of the mistreatment.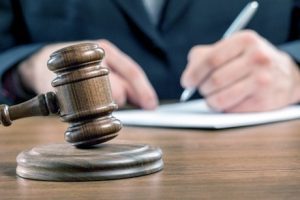 There are a number of ways that medical negligence claims come about. Misdiagnosis is a common cause, as is mistreatment of an illness or medical condition. Other forms of medical malpractice include badly performed surgical procedures or accidents during surgery which have a negative effect on the patient. Negligence can even be something as simple as being prescribed the wrong medication.
If you believe that you have been the victim at the hands of a medical professional through them being negligent in your treatment, then you need to answer the following four questions:
Was the medical professional or healthcare establishment they were working in, responsible for caring for your health?
Did the medical professional or the healthcare establishment fail in some way to take care of your health properly?
Did this failure to take care of your health properly lead to a decline in the level of your health?
Was the failure to take care of your health properly something which was avoidable?
If you can answer yes to all of the questions above, then you may have a valid reason to claim compensation. Legal Expert can provide a legal service in the Middlesbrough area to help you achieve this.
How to Find Medical Claims Lawyers for My Case
When it comes to making medical negligence claims, all legal firms are not equal. A negligence claim is a complex process. Additionally, no medical professional wants the black mark on their career of being found guilty of medical negligence.
Therefore, the solicitors which Middlesbrough residents choose must be experienced in winning compensation cases against powerful organisations such as the National Health Service (NHS).
The more expertise your solicitor has with this kind of case, the higher the chance of a successful outcome is, and also the chance of being awarded a more in compensation. Legal Expert has a track record of more than 30 years, which includes plenty of experience in claiming compensation for medical malpractice. We can provide a claims service for people in the Middlesbrough area.
However, if you would like to shop around, we offer a couple of tips on choosing a solicitor below.
Research Reviews of Medical Claims Lawyers
Before starting any medical negligence claims, Middlesbrough residents need to know that they have chosen the right solicitor for the job. One way to do this is to do a little research and find some reviews of the solicitor in question. These kinds of reviews can be very helpful. You can also ask your friends, family and acquaintances if they have had any dealings with your chosen solicitor, and what their opinion of the firm is.
Alternatively, you can contact us at Legal Expert and we will explain how we can arrange for expert legal representation in the Middlesbrough area to help make your compensation claim.
Do I Need to Use Law Firms in Middlesbrough if My Injury Happened There?
Due to the fact we now have a whole range of modern digital tools such as email, Skype and web chat, it is no longer necessary to deal with a local firm of solicitors. For local people that have been a victim of medical negligence, Middlesbrough residents can use a national claims service such as the one offered by Legal Expert.
What are the Different Types of Medical Negligence Cases?
If you are looking for a firm of medical negligence solicitors in Middlesbrough, then you need to educate yourself a little before you choose a solicitor, so that you can make an informed decision. Below we outline some of the common forms that medical malpractice can take for your information.
Dental Negligence Lawyers
In dental negligence cases, the victim will often have suffered from injuries that have left them with some form of scarring or facial disfiguration. In this instance, any solicitor you select must be ready to claim compensation not just for the injury itself, but for the effect it will have on your quality of life in the long-term.
Hospital Negligence Lawyers
Whether you have been treated in A&E or have been an in-patient undergoing a specific treatment, if you are the victim of negligence in a local hospital then Legal Expert can help you claim the compensation you are rightly due. Anytime you are mistreated in a hospital there will be records of the treatment you were provided. We can use these records backed up by expert medical opinions to make a valid case for you.
GP Negligence Compensation
Legal Expert can provide an experienced team of NHS & GP medical negligence solicitors to residents of Middlesbrough. Claims against a GP can be very complex, as we will need to prove the root cause of the negligence lays with the GP and not any medical specialist that the GP referred you to.
Care Home Negligence Claims
Accidents such as slips, trips and falls are a common occurrence in nursing or care homes. When an accident occurs due to insufficient care being given to a resident, Legal Expert can help you build a case for claiming compensation. All care homes are required by law to provide a specific minimum level of care, and if they have failed to do so, we can pursue them for compensation on your behalf.
Claims for Negligent Treatment of Cancer
Misdiagnosis and the subsequent mistreatment of cancer is a potentially life-threatening form of medical negligence. If a cancer patient is wrongly diagnosed with regards to the type of cancer they have, then the wrong treatment will also be given. In cases where the cancer victim suffers due to the delay this will cause in getting them the right treatment, then Legal Expert can help them claim compensation for this negligent treatment of cancer.
Medical Negligence During Childbirth
Accidents in childbirth are fortunately fairly uncommon. However, when they do occur they can have an extremely serious effect on the health of the baby. Any damage to a child's brain that happens due to lack of oxygen during the birth is going to affect them for their whole life. Similarly, the mother could be hurt during the birthing procedure either by the midwife or by the anaesthetist. Legal Expert is experienced in making childbirth medical negligence claims and can offer this service in the Middlesbrough area.
Medical Negligence Compensation Awards
In their initial dealings with medical negligence solicitors, Middlesbrough residents may wish to ask how much compensation the solicitor thinks they will be able to claim? However, the table below shows that the local NHS trust pays a significant amount of compensation each year.
Healthcare Provider
Claims Received
2015/16
Number of Incidents
2015/16
Payments Made
South Tees Hospitals NHS Foundation Trust
10
0
12,029,320
No Win No Fee Medical Negligence Solicitors
When choosing solicitors, Middlesbrough residents should consider engaging a legal firm under a No Win No Fee Agreement. Medical negligence proceedings can take quite some time, and ongoing legal costs would add up quickly if you were to use your own funds to pay them.
Luckily there is a better option. Legal Expert can offer a No Win No Fee arrangement. Under these terms, you don't pay anything to begin your claim, and you don't pay the ongoing costs of the case. In fact, you don't pay anything at all unless we actually win you a compensation pay-out. Only when compensation has been paid will we take our fee.
Talk to Legal Expert Today
Unlike most local law firms in Middlesbrough, we don't focus on a single area of the UK. Instead, we provide a nation-wide claims service, providing people all over the country with the legal representation they need to successfully win compensation for medical negligence. If we need to, we can arrange home visits, so you won't lose out by not using a local firm. Call us today on 0800 073 8804 to find out how we can help you.
Helpful Links
The governments own advice on making a complaint about the NHS in England.
Claiming compensation for GP negligence
We have also posted our own guide for your information covering compensation claims for GP negligence.
Local Middlesborough medical centres

Tees Hospital
Junction Road
Norton
Stockton on Tees
TS20 1PX
Tel: 01642 918323
Web: https://www.nuffieldhealth.com/hospitals/tees
James Cook University Hospital
Marton Road
Middlesbrough
TS4 3BW
Tel: 01642 850850
Web: https://www.southtees.nhs.uk/hospitals/james-cook/
Tees Valley Hospital
Church Lane
Acklam
Middlesbrough
TS5 7DX
Tel: 01642 087333
Web: https://www.teesvalleyhospital.co.uk/
Select Dental Care
125/129 Borough Road,
Middlesbrough,
TS1 3AN
Tel: 01642 246280
Web: http://www.selectdentalcare.co.uk/