Blackburn Medical Negligence Solicitors No Win No Fee Claims Guide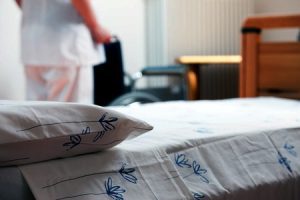 Have you been injured or contracted an illness due to medical negligence? Medical negligence, which is commonly referred to as clinical negligence, is a term that describes any illness or injury that has taken place because of a particular action or lack of action that a healthcare professional has taken. This could be anything from mistakes made during surgery and misdiagnosis to infections due to poor sanitation and mistreatment in care homes. Read on to find out everything you need to know about making a clinical negligence claim with the help of leading solicitors in Blackburn.
Choosing The Right Solicitor For Your Claim
When you are looking for a solicitor Blackburn Lancashire, there are a number of factors to consider. This includes the likes of:
Experience
Track record
Communication
Payment structure
Reputation
Reviews For Blackburn Solicitors
When searching for the best solicitor in Blackburn for you, it is a good idea to read reviews on independent review platforms online, as well as asking your friends and family for their advice. Most importantly, though, you should speak to a specialist for their advice. This is exactly what we can help you with at Legal Expert.
Do You Need To Use A Local Lawyer?
You may assume that your only option is to work with a solicitor in Blackburn because you are going to need to meet up with them to discuss your case. In fact, most cases are handled via phone and email today, and so you are not restricted to using a local solicitor. You can work with a solicitor that is based anywhere in the United Kingdom. This is beneficial because you have a much bigger pool of professionals available to you, and you can choose a professional based on vital factors like experience rather than convenience.
Claims Our Medical Negligence Team Conducts
Here at Legal Expert, our medical negligence team can assist with all types of claims. This includes claims made against hospitals, GPs, dentist, care homes, and much more. We can also help you to secure NHS medical negligence compensation, as well as private clinical negligence compensation. Read on to find out more about the most common negligence cases.
Compensation For Hospital Negligence
If you have been injured while in hospital, contracted an illness or infection, or your existing condition has gotten worse, you could be entitled to compensation. We can help you to secure a payout no matter whether you are based in Blackburn or anywhere else in the UK. We can also launch claims against both NHS and private hospitals.
Cancer Negligence Claims
If cancer is not dealt with swiftly and effectively, the impact can be devastating. Cancer misdiagnosis or late diagnosis can result in the illness progressing and spreading around the body, and this can lead to more intrusive treatment. In some cases, it can result in death. The same scenario can happen if someone has been given the incorrect treatment for cancer. We have helped many people to secure cancer negligence compensation, including those that have claimed because of the loss of a loved one.
Dentist Negligence Damages
We can provide you with an expert in medical negligence dentistry claims to help you secure the maximum amount of compensation if you have been the victim of dentist negligence. Some of the most common forms of dental negligence are as follows: poor standard of treatment, misdiagnosis, incorrect treatment, and delayed diagnosis.
Compensation For GP Negligence
We can help you to secure GP negligence claims compensation. When we are feeling unwell, we tend to book an appointment with our GP so they can investigate the problem. If they make a mistake, it can result in a number of issues down the line. If they do not diagnose your illness properly or they give poor advice in terms of medication or the next course of action, it could lead to your illness getting worse. If this has happened to you, give us a call today to get started with the claim process.
Nursing and Care Home Compensation Cases
If someone you love has not received the care they should have while in a care home or nursing home, it can be very difficult for the entire family. We have helped claimants secure payouts for many different types of care home cases. This includes everything from mistreatment and slips, trips, and falls to a lack of primary care and incorrect medication given to patients.
Claims For Negligence During Childbirth
Have you been the victim of negligence during childbirth? If so, you should definitely make a claim for compensation. This can be an incredibly traumatic experience for any parent. You will be able to claim for both physical and psychological damages, and you can claim for injuries to the mother and/or child. Common injuries that can happen during birth to mothers include perineal tears, errors in managing pre-eclampsia, episiotomies that have not been performed correctly, anaesthetic errors, mistakes in episiotomies or suturing tears, retained swabs, fissures, and injuries to organs from caesarean sections. Some of the injuries that can occur to babies due to childbirth negligence include Cerebral palsy, hip dysplasia, brain injuries, fractures, cuts, and scars.
Clinical Negligence Compensation Calculator
You are probably going to want to know more about how much compensation you could get and how many claims are made for negligence in Blackburn. You can get a better understanding of this in the table below. The table shows the number of negligence incidents in Blackburn, as well as the number of claims and the damages paid out. Please note that these statistics only relate to NHS trust. There is no information available for private hospitals. However, if you were injured in private care, you can still make a claim, so please do not hesitate to get in touch.

| Trust | Number of claims | Number of incidents | Payments made by the trust |
| --- | --- | --- | --- |
| East Lancashire Hospitals NHS Trust | 133 | 149 | £6,884,996 |
| Lancashire Care NHS Foundation Trust | 52 | 55 | £650,601 |
| Lancashire Teaching Hospitals NHS Foundation Trust | 112 | 122 | £9,292,467 |
The information above is for the 2015/16 period
No Win No Fee Clinical Negligence Solicitors, Blackburn
By now you should have a good idea regarding what is and is not important when looking for a clinical negligence solicitor. However, there is one final factor that needs to be addressed, and this is payment. You generally have two options to choose from when making a claim: a solicitor that charges on an hourly basis or one that charges on a No Win No Fee basis. The latter is definitely advised, as this means you only pay legal fees if and when compensation is awarded to you. When working with a No Win No Fee solicitor, they will receive a percentage of your payout to cover the legal fee. If you don't win your case, you won't need to pay anything at all. This offers you a degree of financial protection, making sure you are never going to end up out of pocket. The same cannot be said for a solicitor that bills clients based on time, as there is going to be the very real risk they are simply going to take on your claim to take your money, and that you could end up with a massive bill and no compensation to show for it.
Contact Legal Expert Today
If you have been the victim of medical negligence which happened in Blackburn, it is important to speak with an advisor sooner rather than later. There are a number of different ways you can get in touch with us here at Legal Expert, and you can be sure that all conversations are 100% confidential. Call us on our legal helpline today on 0800 073 8804. This line is open seven days a week, from 9 am until 9 pm. You can request a free call-back from our website if preferred. You can also contact us via the live chat feature on our website, or by using the online contact form. Simply head to the 'contact' page and you will find the form here. No matter what method you use to get in touch with us, you can be sure that our advice is free and comes with no obligation to use our service.
Helpful Links
Searching for NHS services is easy with this page from the NHS.
Negligence figures for incidents and claims
To find more data about figures for incidents as well as claims, click above.
Clinical Negligence claim guide
If you would like to discover more information about medical negligence claims, you can take a look at our comprehensive guide here.
Links to the local hospital, GP and dentist in Blackburn
NHS hospital
Royal Blackburn Teaching Hospital
Haslingden Road
Blackburn
BB2 3HH
Tel: 01254 263 555
Web: www.elht.nhs.uk/hospitals-and-trust-locations/royal-blackburn-teaching-hospital.htm
Private hospital
BMI Healthcare Beardwood Hospital
Preston New Road
Blackburn
Lancashire
BB2 7AE
Tel: 01254 507 607
Web: www.bmihealthcare.co.uk/hospitals/bmi-the-beardwood-hospital
GP
Oakenhurst Medical Practice
Barbara Castle Way Health Centre
Simmons Street
Blackburn
BB2 1AX
Tel: 01254 617101
Web: www.oakenhurstmedicalpractice.nhs.uk
Dentist
AP Smilecare
109A Preston New Road
Blackburn
Lancashire
BB2 6BJ
Tel: 01254 297 000
Web: www.apsmilecare.co.uk