York Medical Negligence Solicitors No Win No Fee Claims Guide
This guide focuses on people who have suffered medical negligence in the city of York. Legal Expert operates a nationwide service, so we can provide you with an experienced solicitor anywhere in the country, depending on where you are based.
If you have been a victim of medical negligence in the City of York (or surrounding suburbs), you can rely on Legal Expert to provide you with an experienced solicitor who can handle your case. Who are Legal Expert? We are a trusted legal advisor, who provides Claimants of medical compensation with expert medical compensation lawyers to handle their claim, some of which have over 30 years of experience. For your free legal consultation call us today on 0800 073 8804. One of our understanding advisors will judge whether or not you have a valid case, estimate how much medical compensation you could claim and find best expert solicitor. So call today.
What does is the definition of medical negligence? Medical negligence, also defined as substandard care on the part of a medical professional, which worsens a patient's existing medical condition or causes them a harmful illness or injury. Medical mistakes, incorrect treatment and misdiagnosis (for example, cancer misdiagnosis). If you have experienced clinical negligence, if your situation meets certain criteria then you can make a clinical negligence claim.
What are the criteria for being able to make a clinical negligence claim?
1). The victim (also known as the Claimant) must be able to prove that they were owed a Duty of Care by the medical provider (also known as the Defendant)
2). That the duty of care was breached by the medical provider
3). That this negligent action or inaction triggered an avoidable accident, which resulted in an existing medical condition, injury or illness to you the Claimant.
Your solicitor will be able to help you obtain evidence to put your case forward.
Commonly, Claimants must claim medical compensation within 3 years of the incidence of medical negligence taking place, or since you found out that you had been injured. There are some exceptions to this rule under special circumstances. The law also allows you make a clinical negligence claim on behalf of a next of kin who is now deceased or is mentally incapacitated (for example, are suffering from dementia). IIn order to make a successful clinical negligence claim you need to find an expert solicitor to represent you.
How to Find the Best Medical Negligence Solicitors, York
How do you find the best medical negligence lawyers your area? It's not as simple as just finding the medical claims lawyers that have the top rankings on Google, you also need to know if the medical compensation lawyers have the right skills and experience to handle your particular case. To find the best solicitors who can cover your local area, some people read reviews of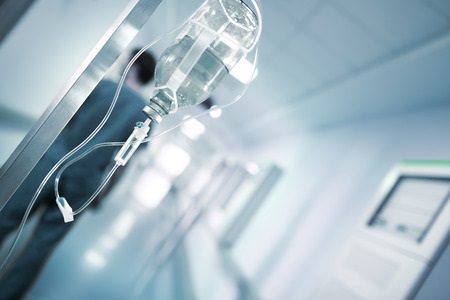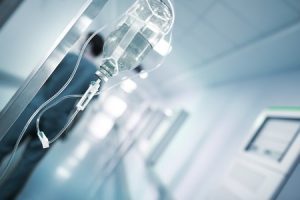 different solicitors, to gain impartial feedback on the service they provided. Others wishing to medical compensation talk to family or friends who have had similar experience making a clinical negligence claim. This can be helpful in gaining insight into their experience of working with a particular firm of solicitors.
Another great way to find the right solicitors in your area is to use an advisory service like Legal Expert. It's within our interest to look at your clinical negligence claim on a case by case basis and recommend the solicitor who is most likely to win your claim and get you the amount of medical compensation that you are entitled to.
Should I Use Solicitors In My Local Area?
It's commonly thought that you should use, in the words of our clients, a "medical negligence solicitor in my local area". You may want to do so, however, it is not essential that you use solicitors who are based in the same town as you live, or where your incident occurred. Many people find that the solicitor with the right expertise to handle their case lives elsewhere in the country. If you choose to use a medical compensation lawyer based elsewhere, you will be able to discuss your claim via online video chat services like Skype, email and mobile phone communications.
What Compensation Claims Can Our York Medical Negligence Team Help With?
If you are looking to find a solicitor covering claims in the York area, Legal Expert can provide you with the right medical claims lawyer. Here are some of the clinical negligence claims you can make, with the help of Legal Expert. The table below looks at the number and value of claims made against the NHS in the York area.
| Healthcare Provider | Claims Recieved 2015/ 16 | Number of Incident 2015/ 16 | Payments Made |
| --- | --- | --- | --- |
| Hull & East Yorkshire Hospitals NHS Trust | 162 | 10 | 7,039,555 |
| Leeds & York Partnerships NHS Foundation Trust | 7 | * | 137,000 |
| Mid Yorkshire Hospitals NHS Trust (The) | 122 | 20 | 8,857,096 |
| South West Yorkshire Partnership NHS Foundation Trust | 9 | 0 | 546,732 |
| York Teaching Hospital NHS Foundation Trust | 76 | 7 | 8,822,855 |
| Yorkshire Ambulance Service NHS Trust | 11 | * | 79,723 |
NHS Hospital Compensation Claims
Have you experienced medical negligence in a hospital in York? If you were left with a considerable injury or the worsening of an existing medical condition, then you may be entitled to claim medical compensation. This could have been negligence in a private hospital or NHS medical negligence in a publically funded hospital.
GP Negligence Claims
If you suffered medical malpractice in a GP's surgery in the City of York or surrounding areas, and you were left with an illness, injury or the worsening of an existing medical condition as a result of the medical negligence, then you may be entitled to claim medical compensation.
Dental Clinical Negligence Claims
Have you suffered NHS medical negligence or private healthcare medical negligence? If you were injured or experienced the worsening of an existing condition, an experienced solicitor can help you claim compensation.
Cancer Misdiagnosis Claims
Have you suffered from cancer, or are you still fighting the disease? If during the process, you experienced a cancer misdiagnosis, this can be a devastating experience. With cancer every second counts. The earlier your cancer is caught and your treatment begins, the easier it is to treat and the greater chance you have of survival. An early diagnosis can mean the difference between life and death in some cases.
You can make a clinical negligence claim for compensation of a cancer misdiagnosis at York hospital. You can also claim on behalf of a now-deceased next of kin.
Residential Nursing Home or Care Home Medical Negligence Claims
Have you suffered medical negligence whilst being cared for by a care home or nursing home? Perhaps your next of kin is (or was) a vulnerable person who suffered abuse, neglect or mistreatment at a residential care home or nursing home. You should find a professional solicitor to help you claim your medical negligence compensation.
Childbirth Medical Negligence Claims
A birth injury is an injury suffered by the infant or the mother during childbirth. Some birth injuries happen due to medical negligence and can be very serious. Some birth injuries can result in lasting medical conditions or even death. For example, if the infant is deprived of oxygen during birth, they can develop cerebral palsy. Whilst some birth injuries are tragic and unavoidable accidents, others are due to negligence on the part of the hospital. If you or your child has experienced childbirth medical negligence which has caused a lasting injury, then Legal Expert can find the right solicitor to help you make a childbirth medical negligence claim.
No Win No Fee Solicitors
Trust Legal Expert to provide you with an expert no win, no fee solicitor who offers a no win no fee service, also known as a Conditional Fee Arrangement (CFA). A no win no fee service is an arrangement where you will only have to pay the solicitor's fee if your claim for medical compensation is successful. For many claimants, this is the less stressful and more affordable option. Call Legal Expert today to enquire about hiring a no win no fee solicitor.
How to make a Medical Negligence Claim
If an act of clinical negligence has left you have been injured or has worsened an existing medical condition, you could be entitled to make a medical negligence claim. Trust Legal Expert, to provide you with the right solicitor and you could be awarded tens of thousands of pounds for your clinical negligence claim. Call Legal Expert today for your free consultation, or use our claim online form to proceed.
Useful Links
No Win No Fee Compensation Claims Guide and Free Advice
A complete guide to making a "no win no fee" compensation claim with LegalExpert.co.uk.
Guide to climing for medical negligence
Help and advice on making compensation claims if you were injured, due to medical negligence, at a hospital, doctor's surgery, or in another healthcare context.
Further Medical Negligence Pages:
York Hospital
Wigginton Road,
York,
North Yorkshire,
YO31 8HE,
Tel: 01904 631313
Web: www.yorkhospitals.nhs.uk
Nuffield Health York Hospital
Haxby Road,
York,
YO31 8TA
Tel: 01904 715000
Web: www.nuffieldhealth.com/hospitals/york