Wolverhampton Medical Negligence Solicitors No Win No Fee Claims Guide
Have you been involved in an incident of medical negligence in Wolverhampton? Then trust Legal Expert to provide you with a top solicitor specialised in medical negligence who can help you win the medical compensation that you are entitled to. Call us today on 0800 073 8804 for your free consultation and if you have a valid case, we will begin your claim.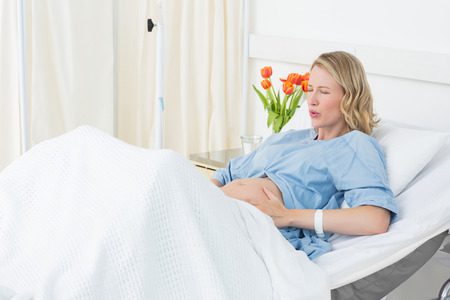 Medical negligence means substandard care on the part of a healthcare provider, which results in the victim becoming injured, ill or having an existing medical condition worsened. Victims of medical negligence can make claims for medical compensation, if the incident fits certain criteria. What is the criteria for being legally entitled to medical compensation, due to medical negligence? Firstly, that the patient (i.e. the Claimant) must be able to prove that the defendant owed them a duty of care. As a patient of a medical institution and practitioner (i.e. the Defendant), you are owed a duty of care. People sue for NHS medical negligence, private hospital medical negligence and make medical negligence claims against a GP. Secondly that the Defendant breached their duty of care through negligence. Third and finally, the Claimant must be able to prove that they suffered an avoidable accident due to the Defendant's negligent actions, which caused an avoidable accident which resulted in an injury or illness, or worsened an existing condition.
Claims for medical compensation can be worth tens of thousands of pounds, or even more depending on the severity of the medical negligence and the injury that was caused. So if you believe that you have a legitimate claim, you should work with a specialist solicitor who covers the wider Wolverhampton area, to help you put together a medical negligence claim. Please take note that in Britain, there is a time limit on making a medical compensation claim. You must make your claim within three years of your medical negligence accident taking place, or realising that the resulting injury has taken place. So don't delay, contact Legal Expert now to be provided with a top solicitor covering your area.
How to Choose the Best Medical Negligence Solicitors in Wolverhampton
It is important to choose the best medical negligence lawyers that have the right expertise and experience to handle your case. This can determine whether or not you win your case and win as much compensation as you are legally entitled to.
Should you read online reviews of medical negligence lawyers?
If you are looking for a clinical negligence lawyer close to you, you can help yourself decide which solicitors firm has the right skills to represent you, by consulting online reviews of law firms. Online reviews are a good way of getting objective feedback from other Claimants, on the service they received from their medical claims lawyer. Others ask friends and relatives who have been through similar experiences for advice on choosing a medical compensation lawyer.
Another option is to use a trusted legal advisory service such as Legal Expert. It's within our interest to provide you with the best-equipped solicitor to take on your medical claims compensation.
Do I Have to Use A Local Solicitor?
If you are based close to Wolverhampton, it may seem obvious for you to use a solicitor who is based in the town itself, who is close by or local clinical negligence lawyers who cover the West Midlands and Worcestershire. However, if the right solicitor for you is based elsewhere, don't worry, you can actually work with solicitors who are located anywhere in the country. In this day and age of digital service provision, tools such as email and video call services like Skype, you can easily work with a solicitor specialising in clinical negligence who covers Wolverhampton, or anywhere else in the country.
What Sort of Medical Compensation Claims Can Legal Expert Help You With?
If you have experienced a case of medical negligence in your local area, then Legal Expert can help you. The specialist legal solicitors that we can provide our claimants can handle all sorts of medical negligence claims, from NHS medical negligence, private hospital medical negligence, medical negligence claims against your GP to dental negligence claims. We are going to review some common examples of medical negligence that medical compensation is regularly awarded for, below.
Hospital Negligence Claims
Our specialist solicitors and lawyers can help you if you were a victim of medical negligence in a hospital. This could be NHS medical negligence or negligence in a private hospital.
Dental Negligence Claim
An expert solicitor who can cover the Wolverhampton area can help you claim dental negligence compensation if you experienced medical negligence whilst undergoing dental treatment. Whether it was your dentist, orthodontist, oral hygienist or dental nurse who let you down, we can help you to make a medical claim for compensation.
Medical Negligence Claims Against a GP
Trust the best medical negligence lawyers covering the Wolverhampton area to help you make a medical negligence claim against your GP. whether your serious illness was misdiagnosed, or they mistreated you medically, our solicitors can help you make a medical claim for compensation.
Cancer Misdiagnosis Claims
The sooner that cancer diagnosed the easier the disease is to treat. In some cases, getting an accurate diagnosis early on can make the difference between whether the patient survives the disease or not. If you experienced a cancer misdiagnosis and there is supporting medical evidence that this negligence worsened your existing condition, then you could sue for tens of thousands of pounds in medical compensation. Let Legal Expert provide you with a top, specialist, negligence solicitor who can help claimants in the West Midlands, Worcestershire, and Wolverhampton area.
Nursing Home and Care Home Negligence Claim
Let Legal Expert provide you with a dedicated, specialist solicitor, who can help you to claim the compensation for medical negligence experienced at a care home or nursing home. Nursing homes and care homes care for some of the most vulnerable people in our society. If you, or your next of kin who is now sadly deceased or is mentally incapacitated, then you can make a claim for negligence suffered on their behalf. Trust the specialist personal injury solicitor that we find for you, to handle your case if an efficient manner.
Birth Injury Medical Negligence Compensation Claims
Birth injuries can have tragic consequences for the mother and the child. Whilst some birth injuries are unavoidable occurrences, other birth injuries have been caused by medical mistakes such as using the wrong tools, failing to detect distress shown by the infant, or breaking bones. Common birth injuries can include brain injuries, bone fractures and hypoxia, all of which can leave the infant with lasting disabilities and medical conditions. Legal Expert can provide you with a solicitor wherever you are based who can win your birth injury medical negligence claim for you, or on behalf of your injured child.
Medical Negligence Compensation Claims Calculator
If you are in need of making a claim for medical negligence compensation? Our medical negligence compensation calculator can give you an estimate of how much your medical compensation claim could be worth.
| Healthcare Provider | Claims Recieved 2015/ 16 | Number of Incident 2015/ 16 | Payments Made |
| --- | --- | --- | --- |
| Royal Wolverhampton NHS Trust (The) | 56 | * | -978,134 |
You can also call Legal Expert for your free consultation, we will look at your case and give you an accurate estimation of how much compensation you could be awarded.
No Win No Fee Wolverhampton Solicitors
If you want to claim medical compensation, don't let the cost of paying an upfront fee to a medical compensation lawyer put you off making a claim. Legal Expert can provide you with medical compensation lawyer who can offer you a Conditional Fee Arrangement (CFA), also known as a no win no fee service. No win no fee means that you only pay the solicitor's fee if you win your medical compensation claim. This makes it the more affordable, less risky option for many. Call us to inquire about no win no fee today, to be provided with a no win no fee solicitor.
How to Make a Medical Negligence Claim
We are trusted legal advisory service Legal Expert. We can provide claimants with the best medical and clinical negligence solicitors across the country. Some of our solicitors have over 30 years experience of helping Claimants like yourself, claim the compensation that they are entitled to. How do you start your medical compensation claim? Call us today for your free consultation, or fill out our online claims form and we'll get back to you as soon as possible. We're looking forward to receiving your call.me
No Win No Fee Compensation Claims Guide and Free Advice
A complete guide to making a "no win no fee" compensation claim with LegalExpert.co.uk.
Medical Negligence Claims
Help and advice on making compensation claims if you were injured, due to medical negligence, at a hospital, doctor's surgery, or in another healthcare context.
Further Medical Negligence Guides:
Royal Wolverhampton Hospital
Wolverhampton Road,
Heath Town,
Wolverhampton,
WV10 0QP
Tel: 01902 307999
Web: www.royalwolverhampton.nhs.uk
Nuffield Health
Wood Road,
Tettenhall,
Wolverhampton,
WV6 8LE
Tel: 01902 585 694
Web: www.nuffieldhealth.com/hospitals/wolverhampton
21 Raynor Road
Fallings Park,
Wolverhampton,
WV10 9QU
Tel: 01902-723400
Web: www.wolverhamptondentist.co.uk