Weston Super Mare Medical Negligence Solicitors No Win No Fee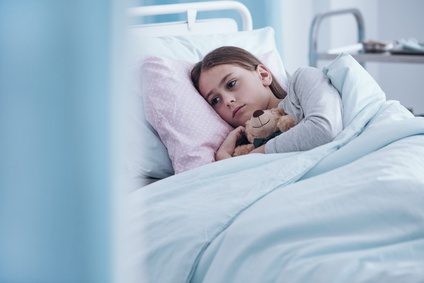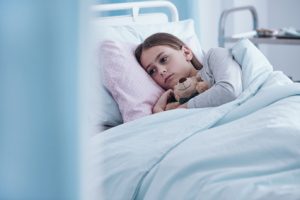 Whether it is a simple trip to the doctors and check up at the dentist, or a more serious appointment at the hospital, when interacting with and using medical services we expect to be provided with the highest possible level of care. No matter whether you are using services provided by the NHS, or through a private practice, if you have experienced substandard care which caused you harm in some way or led to you suffering, you could be entitled to claim for medical negligence. At Legal Expert, we can provide solicitor advice to people across the UK, such as those looking for solicitors in Weston super Mare. Our team will take the time to discuss your claim and can assess whether or not you have a valid claim. Talk to our medical negligence team today by calling us on 0800 073 8804.
First, we need to establish what medical negligence is. Clinical negligence as it is also sometimes known deals with situations and circumstances in which a patient has experienced some form of harm (such as an injury or illness) as a result of the way in which their medical care was provided. All medical practitioners and bodies (such as a hospital or NHS Trust) owe the patients under their treatment what is called a duty of care. Put simply this means that they have a responsibility not to harm them in any way. Clinical negligence duty of care claims deal with situations where there has been a breach in this. There are a lot of different ways in which a patient may experience medical negligence, it could be due to something a practitioner either did or did not do and common forms include the failure to diagnose a condition or giving the wrong medication or other treatment.
Whilst claimants are often worried about taking any form of legal action, the process of making a medical negligence claim is easy when you use a service such as ours. Our specialist medical negligence team can provide you with the right solicitor for your claim. In most cases of making a personal injury claim, there is a three year period after the incident occurring, or the claimant discovering that they have been injured in which to make a claim. Remember, if you only discovered the effects of the negligent treatment months or years after the incident which caused it, the date at which you discovered the injury or illness will be counted as the start of the claims period. There are some exceptions to this general rule. If the claimant is a child then a parent or legal guardian may make a claim on their behalf at any point before their eighteenth birthday. At this point, the child now has a three year period running to their 21st birthday in which to make the claim.
Another important part of the process of making a medical negligence claim is the steps that your solicitor will need to go through in order to demonstrate that you, in fact, do have a valid claim against the defendant.
Their first step is to clearly show that the owed you a duty of care. The solicitor needs to establish whether the doctor, dentist, nurse or hospital, etc did owe you a duty of care. If you were receiving treatment this should be simple.

Next, they need to show that this duty of care has been breached in some way. This could be you being given the wrong diagnosis or the wrong medication, or another error.

Finally, the solicitor needs to successfully show that this breach was the direct cause of the injury, illness or other harm that you, the claimant, have experienced.
In this guide, we take a brief look at some of the most common forms of clinical negligence and will also give you some simple tips to consider when you are choosing a solicitor to work with. When you are ready to make your claim, talk to Legal Expert.
Advice For Those Looking For A Specialist Solicitor
The most important choice you will make in the process of making a medical negligence claim is choosing the right solicitor. Getting the right team behind you can often be the difference between simply winning your claim and getting the maximum amount of compensation possible.
Two of the most frequent questions that a company such as ourselves will encounter is whether you need to use a solicitor who is based in your local area and how helpful reading reviews of solicitors services are. Remember, the best solicitor for your claim is the one who has the best experience and track record in these types of claims.
Should My Solicitor Be Located Close To Me?
A very common misconception about using solicitors services is that you will have to meet them often and have face-to-face time with them. Whilst this may have been true in the past, today you do not need to use a solicitor who is close to you and you do not need to meet them face to face. As well as the phone and email there are lots of digital tools to keep you in contact. If you need a medical exam to provide evidence for your claim, this can be organised closer to you and it could even be possible to arrange a home visit if needed. Far more important than where your solicitor is based is whether they have the experience, knowledge, and team behind them to successfully make your claim. Using a service such as Legal Expert means we will always provide you with the right solicitor for your claim.
Weston super Mare
Solicitor Reviews
Reading solicitor reviews can be a helpful way to learn more about how other people have benefited from a solicitors services. It is also helpful to see what type of service they offer and whether previous clients have been happy with their service. Whilst all solicitors are regulated by the SRA (solicitors regulation authority) the type of service they provide and the way in which they provide it could differ greatly. Whilst reading solicitor reviews can be helpful there is no substitute for picking up the phone and contacting a service such as Legal Expert who can provide you with the best solicitor covering your area for your claim.
Claims Our Weston super Mare Medical Negligence Team Conducts
Legal Expert has an experienced medical negligence team which can help claimants across the UK. whilst we may not be based in your town, we will be able to provide you with a solicitor covering claims in your area. Medical negligence claims can include very diverse circumstances and causes. They could happen in a hospital, a routine trip to the GP or whilst you are a resident in a nursing or care home. Where and however you experienced medical negligence our team can help. Below we have outlined some of the most common types of claim we handle. If your claim is not listed below we can still help, contact our team today for more information and read below.
Claim Birth Negligence Compensation
The birth of a new baby should always be a happy occasion, though the birth itself can often be fraught and stressful. Whilst you or your loved one are in labour and giving birth you need to be able to place your trust in the team of doctors and midwives who are administering care. If their standards of care do slip, you then could suffer in some way. Birth negligence stories can contain horror stories of how childbirth went wrong in many different ways. The effects can often be devastating and lead to different types of injury or illness. Legal Expert provides claimants solicitors who are experienced in conducting successful claims.
Claim Cancer Negligence Compensation
Cancer medical malpractice cases are claims which deal with the negligent treatment of a person's cancer. This could be the way that the treatment has been administered or the medication and treatment itself. Negligent treatment of cancer could also be a GP (or other practitioners) failing to provide the correct diagnosis for a patient or other circumstances which lead to a delay in treatment starting or being administered. Cancer is what is called a time-bound condition. This means that it needs to be treated as early as possible for the patient to have the best possible chance of a full recovery. You can find out more in this guide to claiming for the misdiagnosis of cancer.
Claim Hospital Negligence Compensation
Hospitals deal with a very wide range of different patients and conditions. As well as specialist departments there are general wards and Accident & Emergency departments. They provide a full range of care for newborn children to the elderly and infirm. Negligence in a hospital means that the care you (or a loved one) has received has fallen short of what could reasonably be expected from a hospital or another practitioner at the hospital. Claims could include hospital negligence of elderly relatives or negligence during your treatment in an A&E department. Consequences could include developing an infection such as MRSA or suffering some other form of injury or illness.
Claim Dental Negligence Compensation
At Legal Expert, we can provide solicitors who are experienced in making dental negligence, no win, no fee claims across the country. Claims for dental negligence could include issues with cosmetic dentistry, claims for oral cancers as well as a plethora of other types of circumstances which can lead to dental negligence as well as harm and suffering to the person. You can make a dental negligence claim for any form of negligence or oversight which has led to you suffering any illness or injury.
Claim GP Negligence Compensation
Claims for GP negligence compensation will deal with circumstances in which a doctor, GP, or someone else working at a GP surgery has in some way caused a patient some harm, breaching their duty of care towards the patient. The GP surgery and the staff working there will often be your first port of call when you are accessing healthcare services in the UK. They generally deal with the initial steps of getting the care that you need and we trust in them to provide us with the right diagnosis or treatment for our condition. Negligence by a GP could have very serious consequences, such as cancers or other diseases going undiagnosed or treated.
Claim Nursing Home Negligence Compensation
Have you or a relative been treated in a nursing home, care home or other residential facilities? If so, you may be able to claims nursing home negligence compensation. Whether you are being treated yourself or whether someone else is, you always need to know and trust that the care which is being provided is of the highest quality. However, sometimes the care does fall short and could be categorized as negligent. If this has been the case for you or someone you love, talk to Legal Expert today. You may be entitled to claim compensation from the individual responsible, or from the overall health care provider running the nursing home.
Statistics For Medical Negligence Claims Against Weston Area Health NHS Trust
When you seek compensation for medical negligence, the claim will always be made against the body which owed you a duty of care. For patients in a hospital or some other outpatient facilities, this will be the NHS Trust or Foundation which is responsible for running the hospital and the provision of care therein. In the table below we have taken data from the NHS Litigation Authority about the number of incidents and claims made against the Weston Area Health NHS Trust and the total value of payments made by this trust in the 2015/ 16 periods. This helps to illustrate how prevalent compensation claims in this area are.
| Healthcare Provider | Claims Recieved 2015/ 16 | Number of Incident 2015/ 16 | Payments Made |
| --- | --- | --- | --- |
| Weston Area Health NHS Trust | 10 | * | 498,058 |
No Win No Fee Solicitors For Negligence Claims
No win, no fee claims are a special type of legal contract made between a solicitor and a claimant. They are used to provide legal services to a client without them having to make any upfront (or ongoing) payments to the solicitor. They mean that in the event of the claim not being successful, the claimant will not have to make any payment for their legal services with the solicitor assuming all the risk. If you do win your claim, the fee can be taken from the settlement and included as part of this. All of this means that no matter what happens in your case, you won't be left out of pocket.
Start Your Clinical Negligence Claim
When you are ready to start your medical negligence claim contact Legal Expert. Our team are onhand seven days a week to take your call on the number above. You can also contact us via info@legalexpert.co.uk. Start your claim today.
Helpful Links
No Win No Fee Claims
Find out more about making a no win no fee claim with our special guide.
Misdiagnosis of cancer
If you need more information on claims involving the misdiagnosis of cancer, view this guide with further information.
Further Guides:
Medical facilities in Weston super Mare
NHS Hospital
Weston General Hospital
Grange Road,
Weston-super-Mare
BS23 4TQ
Tel: 01934 636363
Web: www.waht.nhs.uk
GP Surgery
New Court Surgery Longton Grove Surgery
168 Locking Road,
Weston-super-Mare
BS23 3HQ
Tel: 01934 624242
Web: www.newcourtsurgery.nhs.uk
Dentist
The Houston Group
164 Milton Road,
Weston-super-Mare
BS23 2YG
Tel: 01934 622824
Web: houstondentists.co.uk