Weymouth Medical Negligence Solicitors No Win No Fee
Have you suffered in some way, either physically or mentally as a result of the way in which you were treated by a doctor, nurse, or other healthcare practitioners? If so you might have experienced medical negligence or malpractice and be looking to make a claim using solicitors in Weymouth to get the compensation you deserve. If you, or someone you know, has experienced medical negligence and suffered as a result, you could be entitled to claim compensation both for any injuries which you have suffered, and any financial costs you have incurred. At Legal Expert, we have a specialist medical and clinical negligence team which can help claimants in areas such as Weymouth, or elsewhere across the country. Contact Legal Expert today to discuss your injury and the circumstances of your claim. Our specialist team treats every claim individually, and will always provide people with the solicitor who is best suited to their particular claim. You can find out more information about medical negligence claims in this guide. When you are ready to start your claim, contact Legal Expert on 0800 073 8804.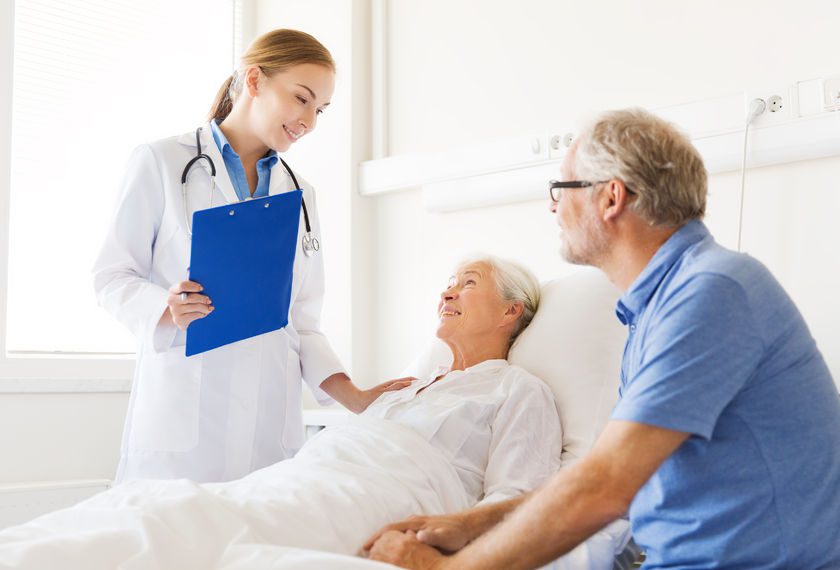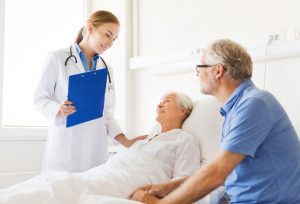 Clinical negligence meaning? If you have been injured or suffered as a result of the type of medical care you received, or the way in which it was given you could have come across terms such as medical negligence or clinical negligence. But, what is medical negligence? Clinical negligence, meaning some form of malpractice on the part of a healthcare professional or organisation. The simplest way to define medical negligence is that the patient has received care which has not been at the level that they should expect, or the same level as another healthcare provider would be able to have delivered. The way the care was provided (or not provided) would have caused some form of direct harm to the patient (physically or mentally). Medical negligence can appear in a very wide range of circumstances. It could be a simple as missing a symptom, or as serious as failing to diagnose a serious illness.
Making a claim for compensation using our solicitors. If you have been treated in a way by any medical or healthcare professional (or the healthcare provider they work for) which has led you to experience 'pain and suffering', you could contact Legal Expert to start your claim. We can provide you with the advice and information you need to make an informed decision, and when you are ready, our specialist medical negligence team are on hand to start your claim. We will provide you with an experienced solicitor and if the defendant does not dispute their liability we may even be able to secure interim payments to help you meet the cost of any medical or other costs.
Time limits for making a compensation claim. In England and Wales, all personal injury claims (of which medical negligence claims are a subset) are subject to a time limit. Typically this is a three year period. For most claimants, the claim needs to be made within three years of the claimant suffering the accident or injury. However, if the injury or other consequence is not discovered until later, this subsequent date can be taken as the start of the claims period. This is known as the date of discovery. Further to this, there are other exceptions to the three-year limit. If a child has suffered an injury or illness, the claim can be bought at any time before the child turns eighteen, with their birthday being the cut off date. If no claim has been made prior to this, a new three year claims period begins and runs to the child twenty-first birthday in which they are able to claim. Whilst most claims can be settled within a few months, the time it takes can vary a lot depending on the circumstances and whether or not the defendant disputes the claim or amount claimed for. In very complex cases, it could take up to the full three-year limit in which to resolve the claim.
In our guide to making a clinical negligence claim in Weymouth, we will look at some of the circumstances which could lead to a claim, as well as providing more advice and tips.
Choosing The Best Solicitors For Your Claim
Choosing the best solicitor possible is perhaps the most crucial step in getting the compensation that you deserve and getting back on the road to recovery. If you need legal advice in the Weymouth area you could be choosing from as many as 75 different legal teams who are based in the surrounding towns (according to statistics by the SRA). As well as this, there are dedicated legal specialists, such as Legal Expert who can help claimants across the UK. What is much more important is their experience and ability. The variation in the level of service, the success fees charged and whether they offer a no win no fee medical negligence service are all things which you should think about when choosing a solicitor to work with.
Should I Use
Solicitors Near Me
?
Whilst may clients think they should use a 'solicitors near me' the simple answer is no. When you are taking any kind of legal action, you are not restricted to using a solicitor, lawyer or law firm based in the same town or area as you. As mentioned previously, far more important than where your solicitor is based is their experience, ability, and knowledge. Whilst people often have the image of having lots of face-to-face meetings with a solicitor, this is no longer the case. Today solicitors (as with many other professional services) can communicate with you across the country. The only part of the claims process which often needs to be carried out locally is the medical examination. This is needed if we need to provide supporting evidence of your injury or illness. This can be arranged to happen in your local area. In some cases, we can even organise for you to have a home visit. At Legal Expert we will always provide you with the right solicitor for your claim, no matter the location.
Reading Reviews Of Solicitors
When there are some many options for a solicitor to work with both in, around, or covering your local area, you might be overwhelmed by the number of choices you have. With lots of advice out there on how to choose a solicitor and what to look for, one of the best ways to differentiate between different solicitors services is by reading reviews. This can be a great way to look at their level of service provision and how satisfied their customers were. You should check things like;
Their record of winning cases, as well as winning cases similar to yours.

Whether or not they have a good track record of securing higher levels of compensation.

Their fee structure and what their 'success fee' is.
After using your solicitor you should also review your solicitor to help other claimants in the future to choose the right solicitor for them.
What Claims Can Legal Expert's Weymouth Medical Negligence Team Handle?
Legal Expert can handle both private and NHS compensation case. Our team is experienced in helping claimants with cases against private doctors, hospitals, and dentists, as well as with NHS compensation cases against hospitals and other providers in your area. The solicitors we can provide you have years or even decades of experience in pursuing compensation and medical negligence claims. Our solicitors are able to conduct a very wide variety of different medical negligence claims and in the sections below we look at some of the different circumstances which might lead to a person needing to make a claim, or situations which we can help with.
If the circumstances which have lead to your illness or injury aren't on the list below don't worry. Our experienced medical negligence team covering the Weymouth area will still be able to help you.
Hospital Negligence Claims
When is a hospital negligent? Hospital negligence claims deal with times where a hospital or the staff there-in have failed to provide the level of care which could be reasonably expected from them by a patient, and in which this breach in their duty of care to the patient has led to the patient suffering in some way. If this has happened to you in an NHS or private hospital, you could be entitled to claim compensation. Whilst people always want to trust in hospitals and their staff, at times the excellent level of care usually provided is not lived up to. When people suffer, rather than get better in a hospital, due to the way they have been cared for (or not cared for) they should be able to seek restitution. If this describes something which has happened to you, talk to Legal Expert today and start your claim.
Dental Negligence
Claims
Have you experienced unexpected or unreasonable pain and suffering as a result of the way in which your dental care was provided? Do you think this could constitute dental negligence? If so, speak to the team and Legal Expert today. The harm that you have experienced must have been the direct result of the way in which your dentist (or other staff member) provided your treatment. Avoidable mistakes have led to patients suffering high degrees of pain and discomfort. In serious cases of dental negligence, people suffer trauma and permanent consequences. If you have suffered from dental negligence in any way, contact our solicitors covering Weymouth today to find out how we can help.
Doctor/ GP Negligence Claims
When we are sick, have what we think of a minor ailment or other non-urgent medical condition, our local GP surgery will probably be our first point of contact with medical services. We often use the same service for a large part of our lives and implicitly trust in them to correctly diagnose a condition, prescribe the right medication, or recommend further treatment from a specialist. However, sometimes your GP or doctor won't spot the early symptoms of a condition or illness. They might recommend the wrong treatment program, or prescribe the wrong medication. Errors and negligence can happen because a doctor has not examined you properly, or not taken your full medical history into account. It could also be caused by a doctor missing critical information.
Cancer Negligence Claims
Cancer negligence claims deal with cases where a person suffering cancer in some form has not been treated in the right way. Cancer is a serious condition and it is very important that it is treated as early and as properly as it can be. The earlier you get the right treatment and medication, the better your chances of recovery. Cancer negligence claims could be made against a GP for failing to diagnose the initial symptoms of cancer, or to recommend the right treatment course quickly enough. They could also be made against the oncologist (or hospital they work for), or against a surgeon or other treatment provider who has treated your cancer. You can find out more about making a claim for negligent cancer treatment by calling Legal Expert today.
Nursing Home Negligence Claims
Nursing homes look after the sick, the very young and other patients who are very sick, or terminally ill. Care homes can provide respite care or permanent care. As such patients and their families expect that they will receive the highest possible level of care from a provider. When care in a nursing home does not meet this and even leads to nursing home negligence death cases, people are entitled to claim an appropriate level of compensation. Sometimes care home and nursing home providers do fall short in their provision of care if this has happened to you or someone you know, contact us today for further information on how we can help.
Birth Negligence Claims
Childbirth, labour and the delivery of the child can be very fraught, emotional and stressful times for both parents. As such you should always expect the utmost level of care from the hospital. Birth injury claims deal with circumstances in which the standard of care that you should expect not only has not been met, but that harm has come to the mother or child in some way. This could be one or both parties suffering a traumatic or other form or injury. The consequences could be mild, or they could be severe. If you have been harmed by the hospital or a practitioner during childbirth (as the parent or child) our medical negligence team can help you.
Medical Negligence Claims Against Dorset Healthcare University NHS Foundation Trust
At Legal Exper,t we can help with all manor of medical negligence claims against healthcare providers in the Weymouth and Dorset areas. If you have suffered an injury or illness as a result of an NHS practitioner in this area, your claim may ultimately be made against the NHS healthcare trust covering this area.
| Healthcare Provider | Claims Recieved 2015/ 16 | Number of Incident 2015/ 16 | Payments Made |
| --- | --- | --- | --- |
| Dorset County Hospital NHS Foundation Trust | 23 | * | 3,483,209 |
| Dorset HealthCare NHS Foundation Trust | 14 | * | 17,500 |
The table above shows the number of claims, as well as their value, made against the Dorset Healthcare University NHS Foundation Trust in the 2015/ 16 financial year.
No Win No Fee Medical Negligence Solicitors In Weymouth
Our medical negligence team can help claimants and provide solicitors covering Weymouth through what are known as 'no win, no fee' agreements. These are a special type of legal service. The contract will stipulate that the claimant won't have to make any payments to the solicitor or legal firm before or during the claim. It will also specify a success fee which is payable on the successful completion of your claim. This success fee can be deducted from your final settlement, meaning that you are never left out of pocket. Our team will provide you with a solicitor who is able to work under one of these agreements. Through you case they will stay in contact and keep you up to date with its progress, ensuring that you always know what is happening next.
What Should You Do Next?
Your next step is easy, simply contact the Weymouth medical negligence team at Legal Expert using the number above to start your claim. We will take care of everything for you and provide you with all the advice and information you need. You can detail your case in an email to info@legalexpert.co.uk to start your claim. After you have successfully made a claim, don't forget to review your solicitor to help others in the future.
Helpful Links
Breast Augmentation Medical Negligence
Have you suffered medical negligence during a breast augmentation? If so, read our guide for more information.
How To Claim
Find out how to make a claim for medical negligence or another personal injury in our guide
Medical Facilities Serving Weymouth
Weymouth Community Hospital
3 Melcombe Ave,
Weymouth,
DT4 7TB
Tel: 01305 760022
Web: www.dorsethealthcare.nhs.uk
Preston Road Surgery
102 Preston Road,
Weymouth,
DT3 6BB
Tel: 01305 832203
Web: www.prestonroadsurgery.co.uk
Bridges Dental Care
23 Gloucester St, England, Weymouth DT4 7AW
Tel: 01305 783062
Web: www.mydentist.co.uk