Worthing Medical negligence solicitors No Win No Fee Claims Guide
When seeking medical treatment, we put our upmost trust in the medical profession to treat us with the care and attention we deserve, and they have a duty of care to do so. Sadly, this does not always happen and breaches in this standard of medical care can cause upset, injury and worsening of health conditions. If it can be proven by medical negligence solicitors in Worthing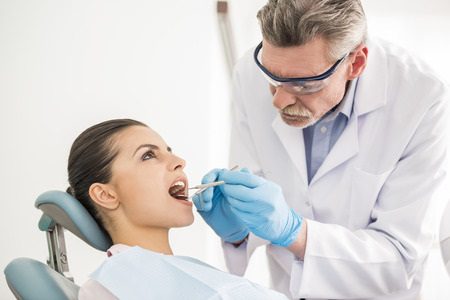 that this standard of care is not up to scratch, and you have suffered as a result, then you are likely to receive compensation for any financial hardship you have suffered as a result, as well as an award for suffering and pain you have had caused to you. This guide shows you the importance of choosing the right legal professional to help with medical negligence claims in Worthing, along with what claims Legal Expert can help you seek compensation for.
The Importance of Choosing the Right Solicitor for Your Medical Negligence Claim
The world wide web is a handy tool when it comes to seeking goods and services. With online reviews, a wealth of content surrounding clinical and medical negligence solicitors practicing in your area, you could be forgiven for not looking anywhere but online for recommendations. Other people, rather than searching online, look to family or friends or even colleagues to find recommendations, but since no two medical cases are alike, it can be hard to work out whether their solicitor would be right for your case. Here at Legal Expert, we hold a wealth of information on the solicitors we provide to you in order for you to make a decision on what's right for you.
Reviews for Solicitors Covering Worthing
Comparing reviews of solicitors can be tricky. Not only are you likely to be looking for someone who has dealt with cases like yours, you will also want to know that the solicitors you choose will not keep you in the dark while they pursue your claim. Some of the key words and phrases often seen in good reviews will be 'attention to detail' 'clear and jargon free' and 'good communication'. Of course, you will want someone with a proven track record of dealing with and winning cases, but these phrases will ensure that the process is as stress free as possible when you agree to use their services. Another phrase you may want to look out for is 'No win No Fee'.
Will you need to use a Worthing Medical Negligence Lawyer?
Nowadays there are many services that are just a few clicks away, no matter where in the country they happen to be located. Physical distance is no longer a deterrent from hiring the Worthing medical negligence lawyer that will be best suited to your care. Here at Legal Expert we have a medical negligence team who are easily able to cover claims in Worthing and the surrounding areas of Sussex. We will be happy to talk over how this works if you would like to give us a call.
What compensation claims can we conduct in Worthing?
Medical and clinical negligence solicitors in Sussex can cover a wide variety of events and occurrences, and not all of them can be listed here. For ease of reading, we have broken down the most common types of claim into sections which should be easier and quicker to navigate for you. Do not be worried if your specific type of case isn't mentioned, just call our professionals who will be delighted to furnish you with more information on whether you have a claim and the steps you should take if you'd like to take it further.
GP Negligence
GPs are the first people we see when we are feeling ill or suffer an injury that we do not think is serious enough for a hospital visit. However, sometimes GPs fail in their duty of caring for us properly, and this can lead to GP Negligence claims for a variety of situations, including, but not limited to:
Missed diagnoses
Late diagnoses
Misdiagnoses
Failure to control infection
Incorrect prescription (type of medicine/dosage)
If you have found yourself suffering negligence either through incorrect actions, or no action when some should have been taken, medical negligence solicitors in Worthing should be able to – if they can prove this – help you gain compensation.
Dental Negligence
Whether you're at the dentist (NHS or private) and have suffered after a tooth extraction gone awry, or you've received substandard treatment for gum disease that has led to worsening of the disease, you are quite within your rights to take further action. Just like GPs, dentists also have a responsibility to deal with your issues with the upmost care and if this care is not taken, then it could have far reaching effects on both the aesthetics and health of your mouth as well as your confidence.
Cancer Negligence
The 'C' word, or cancer is something that no one wants to face, and terrifying as it is, it is far worse when clinical negligence has led to more stress on top of the illness itself. The main types of claim we see for cancer negligence concern:
Mismanagement of chemotherapy
Incorrect diagnoses
Late diagnosis
Substandard treatment
Surgical error on cancer removal
There are, of course, other things that can go wrong, and whether it is a private practice or NHS trust, the person/s responsible for your care should consider taking a claim forward if you have been subjected to negligence clinical action or inaction.
Hospital Negligence
Hospitals are places where we are supposed to go to get better, but unfortunately this is not always the case. From surgical errors to poor infection control, to misread scans and x-rays, the consequences of negligence in a hospital can be dreadful, and in extreme cases can even lead to death. If you have been unlucky enough to have had hospital negligent behaviour that has affected your health and your recovery, or your prognosis for recovery, then it is worth speaking to our team to discuss if you have cause to make hospital negligence claims.
Birth Injury Negligence
Simply put, birth injury is any type of injury that happens in the process of childbirth, and this can affect both mother and/or child. Birth is a stressful event in most cases, but there are certain things that can make it more stressful and also more dangerous for mother and baby, and clinical negligence is certainly up there at the top of the list. Whether you or your child were not monitored sufficiently leading to health problems from the birth, or you have suffered unnecessary tearing due to negligence, birth injury claims, made against either private practices or the NHS can do much to not only compensate you financially, but also to force a review of what has happened to you and your child to ensure measures are put in place so that the same thing doesn't happen again.
Nursing Home Negligence
We have all seen the news about care homes and nursing homes where people have been neglected due to negligence, but there are other cases that do not always reach the press. Whether you or a loved one has found primary care needs are not being met, leading to a worsening of the condition/s present, poor infection control has led to you or a loved one falling ill, or any other negligence has been present, it is important that you take action to ensure the people concerned are aware that this negligence is not acceptable.
Claims Made Against Western Sussex Hospitals NHS Foundation Trust In 2015/16
Making a claim against the NHS trust or private practice is often a good idea because it leads to improvements in the way procedures are carried out, as well as compensating you for what you have been through. 2015/16 had a number of incidents and claims made against the NHS in Western Sussex, and we have compiled a table of data to support this, along with comparative data for other areas locally. Whilst these figures are just for the NHS, we also deal with action against private practices.

| Trust Involved | No of Incidents | No of Claims | Payments made (£) |
| --- | --- | --- | --- |
| Western Sussex Hospitals NHS Trust | * | 68 | 6,663,758.30 |
| Surrey and Sussex Healthcare NHS Trust | 14 | 43 | 4,861,041.74 |
Use Our No Win, No Fee Lawyers, Worthing
Our no win no fee Lawyers in Worthing can help you begin a claim without a penny being paid out by you in legal fees. The way this works is by way of a conditional fee arrangement, where a pre-determined percentage of your compensation award is used to fund the legal fees. If you were not to win a case, then you would not pay. If you wish to know more about how this works and the percentages usually levied against compensation awards, then our team can talk you through what no win no fee medical negligence solicitors can offer.
How to Get Started
Ready to begin a case? Then our professional, sympathetic and experienced team can be reached on 0800 073 8804, and we will be glad to take your call or join our medical negligence online chat. Whether you have further questions about claiming or wish to engage the services of a solicitor straight away, we will help you in the most simple and efficient way we can. Why not call now to get started?
Helpful Links
GP Claims Information
For more information specific to GP claims, why not read our handy guide.
Claims in other locations locally
We don't just handle Worthing claims, our solicitors can cover other areas in the locality, and across the UK like this one!
NHS incident/claim stats
Want to know more about the statistics surrounding claims across the NHS? Read more here.
Further Guides:
Links for local services
Worthing Hospital
Lyndhurst Rd
Worthing
West Sussex
BN11 2DH
Tel: 01903 205111
Web: www.westernsussexhospitals.nhs.uk
BMI Goring Hall Hospital
Bodiam Avenue
Goring-by-Sea
West Sussex
BN12 5AT
Tel: 01903 506 699
Web: www.bmihealthcare.co.uk/hospitals/bmi-goring-hall-hospital
Shelley Road Surgery
23 Shelley Road
Worthing
West Sussex
BN11 4BS
Tel: 01903 234 844
Web: worthingmedicalgroup.co.uk
Worthing Dental Centre
20 Liverpool Gardens
Worthing
West Sussex
BN11 1RY
Tel: 0800 111 6627
Web: www.worthingdentalcentre.co.uk