Woking Medical Negligence Solicitors No Win No Fee
Before you begin looking for solicitors in Woking to represent you in a medical negligence case, you should read this short guide. It will help you make a more informed choice.
The term medical or clinical negligence describes a situation whereby a medical profession responsible for the health of a patient, has actually caused them harm in some way. Medical negligence cases range in severity from fairly harmless such as a person being prescribed the wrong medication, to extremely serious, such as mistakes made during a surgical procedure resulting in death. For every case of medical negligence, the following three facts must be true to make a successful claim:
The medical professional who caused the situation must have had a duty to safeguard your health.
The medical professional can be proved to have failed to meet this duty of care in a what which had a negative impact on your health.
The failure to fulfil their duty was avoidable.
If the medical negligence you suffered fulfils all of the three requirements above, then contact Legal Expert today.
We offer a nationwide claims service to residents of Woking. We have a 30-year track record of winning complex medical negligence cases, and we always attempt to win our clients the most compensation possible.
How to Choose the Best No Win No Fee Clinical Negligence Solicitor for Your Injury
Before you decide to use medical negligence solicitors in Working to make your medical negligence compensation claim, you should consider the Legal Expert offering.
Our claims service is available nationwide and provides a streamlined, stress-free way to make a compensation claim. All you need to do is have a short telephone call with us to begin your claim, and we can take it from there. We have a proven track record going back over 30-years and always aim to win our clients the maximum amount of compensation possible.
However, if you would prefer to shop around first, here are a couple of tips on finding a reputable local firm.
Woking Solicitors Reviews, What to Consider?
If you can online Woking solicitors reviews, these are a good starting point for judging how well a legal firm performs. If they are truly impartial reviews and not fake, they will help you sort the good legal firms from the bad.
Legal Expert is also able to give you advice on how best to find a solicitor for your medical negligence claim.
Should I Instruct a Local Solicitor?
You could use clinical negligence solicitors in Woking if you wish, however, there is no real reason to. A more important consideration that the physical location of your solicitor is their ability to win your negligence case.
Legal Expert offers our national claims service to the residents of Woking. As long as you have access to modern technologies such as email, Skype or web chat, then you can contact us easily and quickly at any time.
Claims Legal Expert Conducts in Woking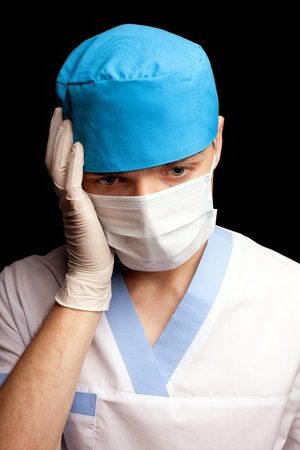 Legal Expert has a proven track record in winning complex medical negligence claims on behalf of our clients. We are experienced in suing large organisations such as the NHS and also privately-operated healthcare services. Our No Win No Fee claims service is available to people all over the UK.
Below we have detailed some of the more common types of clinical negligence cases we take on. This is not a full list, and if none of these examples fit your specific case, then give us a call and we can answer any questions you may have.
Hospital Negligence
Hospital negligence occurs any time that a patient suffers a negative effect on their health due to the actions of an employee of the hospital. This could be something as simple as a patient slipping on a wet floor which should have been cleaned up but wasn't, to complicated negligence cases such as cancer misdiagnosis leading to the death of a patient.
Legal Expert can help people all across the UK to claim compensation for negligence that occurred in a hospital.
Dental Negligence
Dental negligence claims frequently include a provision for compensation due to psychological damage. This is due to the fact that with many injuries sustained during a dental procedure, there is damage to the face, which cloud result in permanent scarring or some other form of cosmetic injury. Legal Expert is proficient in helping victims of dental negligence claim for intangibles such as psychological damage, stress and trauma.
GP Negligence
When you engage an NHS negligence specialist No Win No Fee agreements are often not discussed. The legal firm knows that taking on a GP claim is a tough challenge.
Your GP is the first line of contact for most of your health issues, and when they make a mistake the results can be disastrous. Yet in some cases, it can be incredibly difficult to prove the GP was to blame.
Legal Expert can offer to take on GP claims under a No Win No Fee agreement, and we offer this claims service across the whole UK.
Cancer Negligence
Misdiagnosis of the type of cancer that a patient is suffering from can lead to a critical delay in receiving the right treatment in time to save the life of the patient. Fortunately, this type of medical negligence is rare. However, when it does occur it has serious consequences.
If you have lost a loved one due to their cancer no being treated effectively, and we can prove that this was due to clinical negligence, then Legal Expert can help you claim the most compensation you are entitled to.
Home Negligence
One of the most common reasons we see for a person making a negligence claim is due to an accident such as a slip, trip or fall, occurring in a care home due to the victim not receiving due care.
Care homes are often staffed by relatively untrained people who are usually overworked. This can lead to care levels slipping and accidents happening.
If you or a loved one has suffered at the hands of a care home, then Legal Expert can help you claim for it, no matter where in the UK you live.
Birth Injury Negligence
There are many ways that both the mother and the baby can be injured during childbirth. The mother can suffer from a minor condition such as perineal tears, or more serious injuries such as damage to the pelvic floor muscles or even a fracture of the pelvis. The baby can suffer from some form of birth trauma, which can include bone fractures, with the collarbone being the most common. More seriously, a loss of oxygen to the baby can result in permanent brain damage.
Legal Expert offers a national claims service that families all over the UK can use to help them claim the compensation they are due if they have been victims of birth injury negligence. This includes the residents of Woking; our Woking medical negligence team is experienced in making such claims.
Claims Against Healthcare Trusts in the Woking Area
In the table below, you will find figures that relate to negligence claims made against the NHS trusts which operate in the Woking area. The total number of incidents is given, as well as the total damages paid.
Healthcare Provider
Claims Received
2015/16
Number of Incidents
2015/16
Payments Made
Wokingham Clinical Commissioning Group
0
0
0
No Win No Fee Clinical Negligence Solicitors
Before you choose a local solicitor the help you claim compensation for clinical negligence that happened in Woking, you should contact Legal Expert to discuss your case. We will likely be able to take on your case under a No Win No Fee agreement.
No Win No Fee means that you have no financial risk in making your claim. You pay nothing to begin your claim and no ongoing costs. If we fail to claim for you, then you don't pay anything. We will only charge a fee when we actually get you a pay-out for medical negligence.
What to Do Next
Before you contact solicitors in Woking, you should call Legal Expert on 0800 073 8804. We will explain how our national No Win No Fee medical negligence claims service works and take the details of your case. We will then offer you some free advice on what to do next.
Helpful Links
How to claim for death caused by medical negligence
In the most serious of medical negligence cases, you will need to claim for the loss of a loved one. The guide above outlines this process.
The UK has a good record when it comes to cancer misdiagnosis
UK Government article explaining how the NHS is improving with regards to cancer misdiagnosis.
Further guides from our site:
Local Woking Medical Centres
Woking Community Hospital
Heathside Road
Woking
GU22 7HS
Tel: 01483 715911
Web: www.cshsurrey.co.uk/our-services/location/woking-community-hospital
Woking Hospital
Shores Road
Woking
GU21 4BY
Tel: 01483 610696
Web: www.nuffieldhealth.com/hospitals/woking
Hillview Medical Centre
Heathside Road
Woking
Surrey
GU22 7QP
Tel: 01483 766333
Web: www.hillviewmedicalcentre.co.uk
Bright Dental Surgery
33 Chobham Road,
Woking, Surrey
GU21 6JD
Tel: 01483720240
Web: www.bdsurgery.co.uk