Widnes Medical Negligence Solicitors No Win No Fee Claims Guide
Making a Medical Negligence Claim in Widnes
We are Legal Expert, a nationwide legal advisory service, and if you have been a victim of medical negligence, our Widnes medical negligence team can help you claim for the compensation you are owed. Call us on 0800 073 8804 today to see if you have a valid medical negligence claim to make, have an expert medical negligence team take on your case.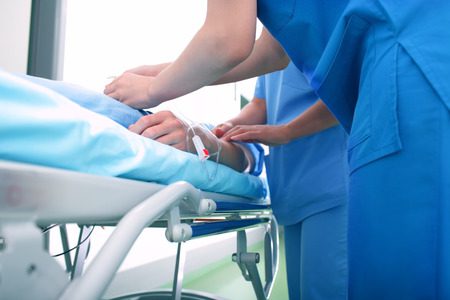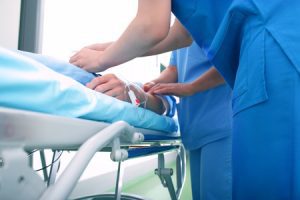 This guide is for victims of medical negligence in the Widnes area. However, our specialist solicitors and lawyers are based across the country, so wherever you are based, we can still provide you with an expert medical negligence solicitor.
The definition of medical negligence means substandard care on the part of a healthcare provider, which results in the victim becoming injured, ill or have an existing medical condition worsened.
If you can prove the following, then you may be able to make a medical negligence claim for compensation:
That you the Claimant (in this case the patient) was owed a duty of care by the Defendant (medical institution such as doctor's surgery or hospital where you received treatment)
That the Defendant acted negligently, which breached the duty of care they owed you
That this breach was an avoidable accident that caused your injury or illness or worsened an existing condition.
If you can prove that the accident you suffered was avoidable, and was due to negligence on the part of the medical practitioner, then it sounds like you can make a legitimate claim for medical malpractice compensation. Please be aware that there is a medical negligence claims time limit in the UK, where you must make a medical negligence claim within 3 years of your accident taking place, or you realising that you were harmed by the incident of medical negligence. There are some exceptions to this rule.
How to Choose the Best Medical Negligence Solicitors
Whether you wish to sue for NHS medical negligence or medical negligence that occurred through a private healthcare provider, it is important to choose the best possible solicitor who is equipped to handle your case. Not only can this make a huge difference to whether or not you win your case, it can also affect whether or not you win enough compensation in a case of your type.
Medical Negligence Statistics For Hospitals In The Widnes Area
Below is a table with data for medical negligence statistics covering the period 2015/16. The table covers the main hospitals in the Widnes area, which are covered under the Warrington and Halton Hospitals NHS Healthcare Trust.
| Healthcare Provider | Claims Recieved 2015/ 16 | Number of Incident 2015/ 16 | Payments Made |
| --- | --- | --- | --- |
| Warrington and Halton Hospitals NHS Foundation Trust | 41 | 5 | 2,107,200 |
Should you Consult Reviews?
Because choosing the right solicitor or legal firm to represent you is an important decision, many people who wish to make a medical negligence claim will consult online reviews before making their decision, to gain some objective feedback from other claimants. Others ask family and friends who have made a medical negligence claim to recommend a solicitor.
A less lengthy way to make an informed decision on choosing a solicitor is to use a legal advisor like Legal Expert. We can review your case and provide you with a solicitor, who has the experience and expertise, to help you make a medical negligence claim against a hospital, GP surgery, dentist or other medical practice.
Is it Essential To Use Local Solicitors?
Most people think that they will have to use solicitors in their own area. For the sake of convenience and what is familiar, you may wish to use a local solicitor or one near to where your accident happened. However, you are under no obligation to work with a local solicitor in your area. In this day and age of mobile phones, email and digital video messaging services like Skype, there's no need to say you can't communicate with a solicitor based elsewhere in the UK as if they were local when making a medical negligence claim.
What Claims Can Our Widnes Clinical Negligence Team Handle?
If you have experienced any type of medical negligence that left you with a lasting injury, or the worsening of an existing medical condition, then you can make a medical negligence claim. Below are some examples of common circumstances leading to injuries we often deal with.
Hospital Negligence Claims
If you were a victim of NHS medical negligence in a publically funded hospital (such as Halton General Hospital close to Widnes) or negligence in a private hospital, we can help you to make a medical negligence claim.
Making GP Negligence Claims
If you suffered medical negligence at the hands of your GP, or at a GP's office, which left you injured, ill or worsened a medical condition that you already had, then our experienced GP negligence solicitors can help you claim the compensation that you are entitled to.
Dental Negligence Claim
Have you experienced medical negligence in a dental practice? Whether you suffered medical malpractice at the hands of your dentist, orthodontist, oral hygienist or dental nurse, we can help you to make a medical negligence claim against the practitioner, dental practice or healthcare provider.
Care Home and Nursing Home Negligence Claims
Have you, or your next of kin, experienced medical negligence in a nursing home or care home? Maybe your relative was an elderly or vulnerable person, who was neglected or abused by someone they were supposed to trust?
You can make a medical negligence claim on behalf of yourself, or your next of kin if they are now deceased or if they do not have the mental capacity to seek the compensation themselves (for example if they are suffering from dementia). We can get a solicitor who is experienced in this field, to handle your case in a sensitive and efficient manner.
Cancer Misdiagnosis Claims In NHS and Private Hospitals
Cancer misdiagnosis can be a devastating and in some cases fatal medical accident. As many of us know, if you are suffering from cancer, the sooner it is diagnosed and your treatment begins, the easier the disease is to treat. In some cases, it can be the difference between whether the patient survives the disease or not. If you have evidence that you or a sadly deceased next of kin suffered a cancer misdiagnosis in an NHS or private hospital, which worsened the existing medical condition, then you could be entitled to make a medical negligence claim. We can provide you with an experienced solicitor to handle your case and help you win the compensation that you're entitled to.
Birth Injury Medical Negligence Compensation Claims
Have you or your next of kin been injured because of a birth injury? Although some birth injuries are unavoidable accidents, others are due to medical malpractice such as using the wrong tools or failing to detect distress shown by the infant. Common birth injuries can include fracturing and brain injuries, which can leave the infant with lasting disabilities and medical conditions. Legal Expert can provide you with a medical negligence lawyer or solicitor who can get you the compensation you or your injured next of kin are owed.
No Win No Fee Medical Negligence Solicitors
Legal Expert understands that suffering an injury, illness or having a medical condition that you may have already been struggling with worsened by medical malpractice, means that you have already been through a highly stressful experience. To top this off, you may have been left unable to work permanently or for a significant period of time and experienced a loss of income as a result. If this is the case, you may understandably not want to pay an upfront fee ahead of the case.
That's why we can provide you with an experienced medical negligence solicitor who offers a Conditional Fee Arrangement (CFA), also known as a no win no fee service. This is an arrangement where you only pay the solicitor's fee if your compensation claim is successful, reducing any financial risk to you. Call us today, to inquire about making a no win no fee medical negligence claim.
How to Make a Medical Negligence Claim?
Legal Expert is a trusted legal advisor. We can provide expert solicitors to claimants across the country, some of which have over 30 years' experience of helping victims make medical negligence claims. We can provide you with a professional solicitors firm that is suitable for taking on your case.
So don't delay. Call Legal Expert today on 0800 073 8804 to speak to one of our friendly advisors. They can advise you on whether or not you have a legitimate case and may be able to estimate how much compensation you can earn.
Useful Links
No Win No Fee Compensation Claims Guide and Free Advice
A complete guide to making a "no win no fee" compensation claim with LegalExpert.co.uk.
Medical Negligence Claims
Help and advice on making compensation claims if you were injured, due to medical negligence, at a hospital, doctor's surgery, or in another healthcare context.
Halton General Hospital
Hospital Way,
Runcorn,
WA7 2DA
Tel: 01928 714567
Web: www.nhs.uk