Worcester Medical Negligence Solicitors No Win No Fee Claims Guide
If you live in Worcester, Worcestershire, or anywhere else in England and Wales, the specialist medical negligence team at Legal Expert can help you to claim the compensation that you are owed after receiving negligent medical treatment by either a practitioner or medical practice. We can help you to successfully make a medical negligence claim against a dentist, doctor, nurse or other practitioner. We can also help you to make a claim against the health authority who is responsible for the provision of your care. Our teams can also help people who have suffered clinical negligence and poor treatment in a nursing home, or care home, whether these are residential facilities, or day care services. If you are looking to find solicitors in Worcester, or those capable of covering claims in this area, the medical negligence claims team at Legal Expert can help you. Contact our team today by calling us on 0800 073 8804.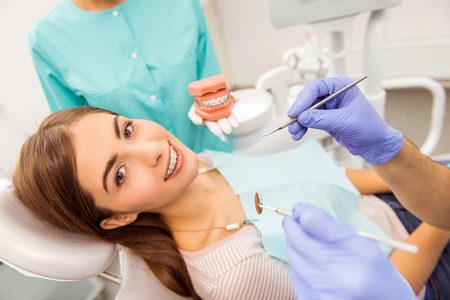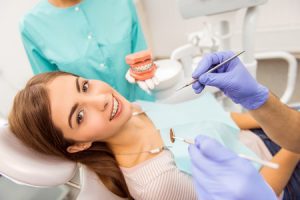 What is Clinical negligence? The first question that you may consider after you have experienced negligent treatment in the private sector, or the NHS is whether this treatment is legally considered clinical negligence. In general, negligence is where a person, person's or other body, has breached their duty of care to another person, with this breach causing suffering and/or pain in that person. Clinical negligence is specifically concerned with the provision of care by a medical practitioner. This negligent treatment could be the failure to care for a patient in the correct way or prescribing the wrong medication. To make a claim, this negligent treatment must have cause the person some form of harm. This could present as physical or psychological harm.
Proving your claim is valid. In order to make your claim, you and your solicitor will need to show that the person or health care body you are bringing the claim against owed a duty of care to the claimant. This could mean that they owed you care, not harm. Next it needs to be shown that the duty of care had been breached, e.g. that you were hurt, and that this breach was a direct result of the defendant's action. Finally, you must be able to show that the claimant has been harmed, and provide evidence as such.
In order to be able to prove this, your solicitor will need to illustrate all four elements. It is easy to prove that there was a duty of care, as a medical practitioner owes anyone under their care a duty of care. Next your solicitor will need to show that treatment was provided in a negligent way. This means that it falls short of what could be reasonably be expected. Finally, your solicitor will need to demonstrate that you suffered as a direct result of this breach. This could be an existing condition being made worse, being allowed to get worse, or you suffering an injury. It could also be psychological harm suffered. A claim for damages can also include any costs incurred by the patient as a result of the negligent actions. Costs may include a loss of income if you had to take time of work, or the cost of subsequent medication or treatment.
In a medical negligence case, the burden of proof lies with the claimant and their solicitor. This means you need to work with a solicitor with the experience and knowledge to get you the compensation that you deserve.
Time limits for compensation claims. As with all personal injury claims made in the UK, a claimant must bring their claim within three years of the injury occurring. There are certain circumstances under which you can bring a claim for treatment received more than four years ago. If the consequences of your injury or illness are not diagnosed till years later, this is called the date of discovery. This date will be considered the start of the three-year time limit.
By reading our guide below, you can learn out more about the claims process, how Legal Expert can provide you with a solicitor covering the Worcester area.
How To Choose The Best Worcester Solicitors
Personal injury claims (of which medical negligence claims are a type) can take several months to conduct. Cases which are more severe or complex, may even take the full three year period to resolve. With this in mind, and along side the fact that the solicitor will be privy to your medical records and information, you want to find the best medical negligence solicitors covering Worcester to work with. You need to be able to trust their guidance and advice at every step of the way, and be sure that they provide you with information which is clear, and easy to understand. Our Worcester medical negligence team can provide this for you.
Reading
Worcester Solicitor Reviews
The first step you may choose to take before deciding which solicitor to work with is reading different Worcester solicitor reviews online. You might use terms such as 'Medical negligence solicitors in Worcester' to find solicitors who can cover claims in your area. Reading reviews can be a good way to see how experienced they are, and what their track record in securing compensation is. When you read reviews, you should look at different legal firms. Compare whether they offer a truely 'no win.no fee' service, and what their fee structure is. Talk to Legal Expert today to learn more about how we can help claimants and what our fees are.
Does It Matter Where My Solicitor Is Based?
Even with the reach of the web and digital services, many people think that they need to use a solicitor who is either based in their town. Today various professional services can be provided to you from across the country in the same way as if in the same location. Working with a solicitor based in your town is not as crucial as many people think it is to their case. What is much more important is having a solicitor who have the ability to successfully get you the compensation you deserve. In fact, many personal injury and medical negligence claims can be concluded without the need to meet your solicitor face-to-face. Our medical negligence team are able to provide you with an experienced solicitor covering your area, such as Worcester. If you need a medical examination, the solicitor we can provide you can help to organise this. We may even be able to organise a home visit for you.
What Claims Do Our
Worcester Medical Negligence Team
Handle?
The solicitors we can provide you with can help with private or NHS accident compensation claims. These claims may include a wide variety of different injury and illness types as well as injuries suffered at any level of severity. In the sections below, we have included some of the most common forms of medical negligence, as well as their causes. The list is not comprehensive of the types of claims we can and have handled previously, but is illustrative of the variety of different claims that our team can conduct. If you need to make a claim, talk to Legal Expert today.
Cases Of Hospital Negligence
If you have been provided with negligent treatment by a hospital in the NHS, or a private hospital, the solicitors we can provide are able to help you to recover the compensation that you could be owed. Cases of hospital negligence may include treatment (or lack thereof) which made an existing condition worse, or which lead to the development of a new condition, such as contracting an infection through improper hospital hygiene. Legal Expert can provide you with a solicitor specialising in personal injury claims and who can help claimants in Worcester and Worcestershire
Dental Negligence Cases
The solicitors which we can provide are able to help people to bring claims for dental negligence damages, and to see compensation after suffering negligent dental treatment. Dental negligence damages claims may be brought against dentists as well as nurses, surgeons and anaesthetists who work in dentistry. These claims may also be brought against both dental practices in the private sector and the NHS.
Claims For GP Negligence
Negligence treatment by a GP, or another member of staff at a GP surgery might result in mild or severe injury or illness to you. The causes of negligence may by practitioners failing to diagnose the early symptoms of an illness or disease. Common cases of negligence by a GP may also include a GP failing to prescribe or provide the right treatment for a patient.
Negligent Treatment Of Cancer
Negligent treatment of cancer can result in some of the most serious consequences from medical negligence. The earlier cancer is diagnosed, the better a patient's chances of full recovery from the cancer. In the most serious cases of negligent cancer treatment, a patient's condition may become terminal. If you have experienced medical negligence during your cancer treatment, we can provide you with a specialist legal solicitor.
Cases Of Negligence In A Care Home
Care homes may provide medical care to those who are extremely dependent on the care, or those who are very vulnerable. They may provide care to the young, elderly or the handicapped. Claims can be made for a variety of different occurrences of negligence and can be made on your own behalf, or on behalf of someone else, such as a relative. Legal Expert can provide you with an expert solicitor to help with your claim.
Childbirth Negligence Claims
Childbirth negligence claims will deal with injuries which have been suffered by the mother or the child. These injuries could include incidences where the mother or child have contracted a serious infection, where either suffered a broken or fractured bone, and oxygen deprivation to the child. Hypoxia may then lead to mental or physical disabilities in later life, which may not be diagnosed at the time of injury. If you or your child have been injured as a result of negligent treatment by a hospital practitioner, contact Legal Expert today.
Clinical Negligence Claims Against Worcester Acute Hospitals NHS Trust
Care which is provided by hospitals in the NHS can in some cases lead to claims being made for medical negligence. These claims could be made against the NHS trust responsible for that hospital (or doctor surgery). The table below includes information on the number of claims which were made against Worcester Acute Hospital NHS Trust, as well as the value of these claims for the financial year 2015/16.
| Healthcare Provider | Claims Recieved 2015/ 16 | Number of Incident 2015/ 16 | Payments Made |
| --- | --- | --- | --- |
| Worcestershire Acute Hospitals NHS Trust | 78 | * | 9,955,603 |
| Worcestershire Health and Care NHS Trust | 27 | * | 140,907 |
Worcestershire No Win, No Fee Solicitors
If you have suffered medical negligence and need to make a claim for medical negligence that happened in Worcester, or elsewhere, you should consider working with one of the no win, no fee solicitors we can provide you. When using our experienced no win, no fee clinical negligence team, you will not have to make any payments upfront,or during your case. This has helped people across the country to make a claim when they may not otherwise have been able to do so. Using a no win, no fee solicitor means that if your claim is not successful, you won't be left with a large legal bill to pay. You can learn more about how our no win, no fee service works and how you can make a claim with us by reading our no win, no fee claims guide here.
Talk To Legal Expert Today
If you are ready to start your claim, contact Legal Expert today and we can provide you with an experienced personal injury solicitor who covers claims in the Worcester area. We can provide you with information about how the claims process works, and what you may need to do before making a claim. When you are ready to begin your medical negligence claim, contact our team. You can email us with details of your claim at info@legalexpert.co.uk. You can also fill out our online contact form here.
Useful Links
Hospital Negligence Claims
Our guide to hospital negligence claims includes information on what a hospital negligence claim may include, as well as how to make them.
Local medical practices in Worcester
Worcester Royal Hospital
Charles Hastings Way,
Worcester,
WR5 1DD
Tel: 01905 763333
Web: www.worcsacute.nhs.uk
Spire South Bank Hospital
139 Bath Road,
Worcester,
WR5 3YB
Tel: 01905 350003
Web: www.spirehealthcare.com/spire-south-bank-hospital
Farrier House Surgery
Farrier House
Farrier Street
Worcester
WR1 3BH
Tel: 01905 879100
Web: www.farrierhousesurgery.co.uk
Gentle Dental NHS
26 London Road
Worcester
WR5 2DL
Tel: 01905 354258
Web: www.gentledentalnhs.com