Margate Medical Negligence Solicitors No Win No Fee
By Daniel Archer. Last updated 31st May 2022. Have you experienced clinical negligence in the form of further or avoidable harm after receiving a substandard level of care? If so, our guide exploring how to find medical negligence solicitors for Margate could help.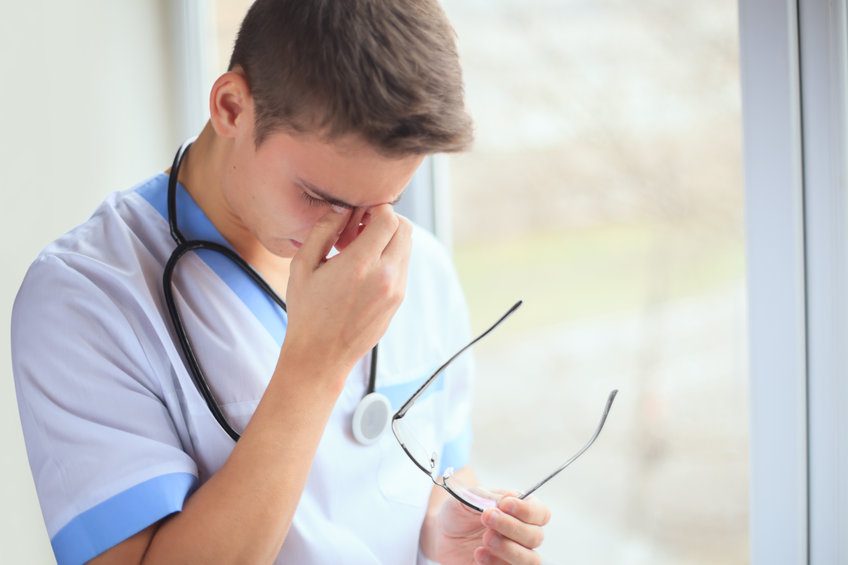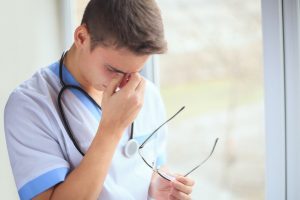 Before you engage a firm of solicitors to take on your compensation claim, it's important to consider several factors to ensure they're the right fit.
Our guide will explore these factors in more detail, including how our solicitors could help you with various types of claims, such as an NHS medical negligence claim.
Additionally, we'll explore the compensation you may be awarded and what your overall settlement package may comprise.
Furthermore, we'll look at the steps you could take to ensure you put forward a strong claim, such as the evidence you could obtain.
Most importantly, we'll consider the options you have when seeking legal representation, such as a No Win No Fee agreement.
However, if you have any questions whilst or after reading our guide, please don't hesitate to contact us on the following:
Choose A Section Below To Find Out More About How Medical Negligence Solicitors For Margate Could Help
How To Make A Medical Negligence Claim For An Accident In Margate
Wherever you are in the country, making a medical negligence claim remains largely the same. In this section, we explain further what could be involved in the medical negligence claims process.
Our solicitors for the Margate area can assist you with each of the steps below:
Seek medical attention – Your health should be the priority. We recommend you seek medical treatment if you have experienced additional harm due to medical negligence.
Inform the facility – Whether your injuries have been sustained due to medical negligence by the NHS or a private healthcare provider, you'll need to get in touch to let them know you'll be making a claim. Tell them what you have experienced and the nature of your injuries. If they admit liability and make an early settlement offer, we advise seeking legal advice before accepting.
Gather evidence – You will need to be able to prove that your injuries were caused by medical negligence. Evidence such as medical records detailing the treatment and diagnosis you received can be a good way of establishing negligence.
However, this list is not exhaustive. There may be other elements involved in making your claim. If you have any questions, get in touch. If we think your claim may be valid, then we could connect you to one of our expert No Win No Fee medical negligence solicitors.
What Steps Should I Take To Make An NHS Negligence Claim? 
There are several steps you could take to build a strong claim. We have explored these in more detail in the following sections. 
Raise Your Concern With The Medical Facility Who Provided You Care
In addition to gathering medical evidence, you could make a complaint directly to the facility where you received care.
Alternatively, you could report a concern through the Care Quality Commission (CQC). The CQC is an independent regulator that monitors whether health and social care services in England provide the correct level of care.  
Although you don't need to do this to claim, it may be beneficial when presenting your case. 
It's important to be aware of the role NHS Resolution will play in your claim. As a representative of NHS trusts in medical negligence claims, they aim to ensure compensation is fairly awarded. 
Furthermore, they also aim to learn from any mistakes made to ensure they don't happen again. 
Seek Legal Advice From Medical Negligence Solicitors For Margate
We understand that the process of seeking compensation for medical negligence may seem complex. 
For that reason, it may be beneficial to seek legal representation in the form of an experienced solicitor with experience handling these types of claims. 
A solicitor could use their experience handling similar cases to help you obtain the medical evidence needed to support your claim. Additionally, they can arrange for you to attend a local medical exam to support your claim further. 
For more information on how our medical negligence solicitors for Margate could help, please call the number at the top of the page.
Medical Negligence Examples
Medical negligence can take many forms and have a number of consequences, including both physical or psychological injuries.
For instance, you may have received a delayed cancer diagnosis, leading to your condition progressing to a further stage. As a result, the further harm you sustained may have caused you to suffer anxiety or depression.
The following are examples of how a medical professional could have failed to take reasonable steps to prevent you from experiencing further or avoidable harm:
A surgical error may have resulted in your surgeon operating on the wrong body part. For instance, they may have failed to check your patient notes before surgery and amputated your left arm instead of your right arm.
A nurse may have failed to correctly move a patient from one bed to another, causing them to sustain a fractured hip.
A doctor may have failed to refer you for further tests leading to a delayed diagnosis of diabetes. As a result, you may have suffered complications of the condition, such as an infection in your foot.
If you have experienced something similar, please don't hesitate to contact an advisor to discuss whether you're eligible to seek compensation.
How Common Is Clinical Negligence Within The NHS? 
According to the Annual Statistics Report, 3,578 settled claims cost between £1,001 and £25,000 in damages during 2020/2021.
The graph below shows the number of claims notified and settled in 2020/2021 compared to 2019/2021. 
Notified claims are those put forward to seek compensation, whereas settled claims are those that have reached a conclusion and damages have been awarded to claimants.
As you can see, there has been an increase in both settled and notified claims since 2019/2020.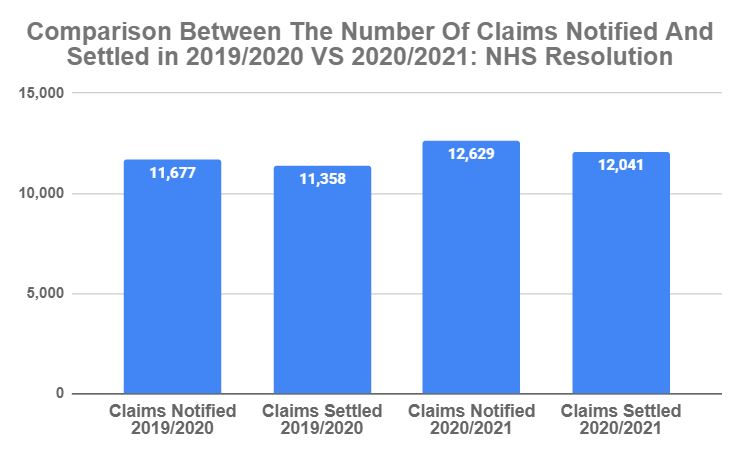 What To Look For When Hiring Medical Negligence Solicitors For Margate
When you are seeking the very best legal firm to represent your medical negligence claim, you may wish to consider the following:
Whether they have experience handling claims similar to your own
If they operate on a No Win No Fee basis
All of our solicitors meet the criteria listed above and could use their expert knowledge to help you get the compensation you deserve.
However, we understand that you may wish to conduct further research. If so, reviews are a useful way to find out more about a legal firm's services and how they work with claimants.
For more information on our solicitors, you could check the reviews left on our page by claimants who have used our services.
Alternatively, you could use the number above to speak with an advisor about your claim and whether our solicitors are the right fit for you.
Do I Have To Choose Medical Negligence Solicitors In Margate?
We understand that you may find it more convenient to use a solicitor in your local area so you can keep in regular contact about your claim. However, there are other ways you can keep in touch with your solicitor such as by telephone or email.
For that reason, you don't have to choose a team of medical negligence solicitors in Margate.
Instead, you could focus on finding a solicitor who has experience handling clinical negligence claims to ensure you get the compensation you deserve.
Different Types Of Claims Our Medical Negligence Solicitors For Margate Conduct
There are several types of claims we could help with, including:
Below we have outlined some of the clinical negligence cases we could take.
However, if the examples listed below aren't relevant to your claim, we could still help. Simply get in touch with an advisor to go over the details of your case.
Hospital Negligence Claims
Hospital negligence can happen for many reasons and take many forms, such as:
A nurse providing poor post-operative care causing a patient to develop an avoidable infection.
A doctor failing to correctly diagnose a wrist fracture due to wrongly interpreting the results of an X-ray.
If you have experienced something similar, we could help you take steps to make a hospital negligence claim.
Dental Medical Negligence
When an accident or mistake happens during a dental procedure, it could cause harm to the patient's teeth, gums, jaw or even their face.
For example, a dentist may have used the wrong equipment to extract a tooth. As a result, you may have sustained damage to your gums, including scarring to the affected area.
Our medical negligence solicitors for Margate could help you if you wish to seek compensation by making a dental negligence claim.
GP Negligence
As the first person you visit when you are feeling ill, your GP carries the responsibility of taking reasonable steps to ensure you receive the correct care.
For instance, they may need to refer you for further tests if they cannot diagnose your condition without additional information. However, if they fail to do so, you could sustain further harm due to a delayed diagnosis.
For more information on making a GP negligence claim, get in touch with an advisor on the number above.
Cancer Misdiagnosis Claims
In cases where a doctor suspects you have cancer, they may have arranged for an urgent referral to ensure you receive a diagnosis and start you on a course of treatment. However, in some circumstances, this urgent referral may have been unreasonably delayed.
As a result, you may have received a delayed bladder cancer diagnosis that progressed to a later stage, something that could have otherwise been avoided.
If you have experienced a similar form of medical negligence regarding delayed cancer diagnosis or treatment or misdiagnosis of cancer, please get in touch. Our medical negligence solicitors for Margate could help you get the compensation you deserve.
Medical Negligence Claims Against East Kent Hospital University NHS Foundation Trust
Below you will find details of successful clinical negligence claims made against East Kent Hospital University NHS Foundation Trust. The table also details how much was paid out in damages, claimant and NHS legal costs.
The figures used have been taken from the NHS Resolution's Trust and Authority Claims Data 2019/2020.
Healthcare Provider
Claims Received
2015/16
Payments Made
East Kent Hospitals University NHS Foundation Trust
103
£27,579,529
How Much Clinical Negligence Compensation Will I Receive? 
The amount of compensation you're awarded is calculated on a case by case basis. However, generally, each claim may comprise general and special damages. 
General damages compensate you for the pain and suffering you've experienced due to your physical and psychological injuries. 
In order to accurately calculate the value of your injuries, the following factors will need to be determined:
How severe your injury is 

To what extent the injury has affected your quality of life 
Medical evidence may be used to assess the level of damage you've experienced. Alongside this, the Judicial College Guidelines may also be used to help value your claim. 
Special damages may compensate you for any past or future financial losses incurred due to the incident. 
For instance, the cost of any medication you've had to pay for could be claimed back. 
However, evidence in the form of receipts, payslips and invoices will need to be provided to prove any monetary losses. 
For more information on the settlement you may receive or the additional costs you could claim, please contact our team on the number above. 
An advisor could connect you with one of our medical negligence solicitors for Margate to help accurately value your claim.
No Win No Fee Medical Negligence Solicitors For Margate
When you speak to an advisor, they'll assess your claim to determine whether one of our solicitors could take your case on a No Win No Fee basis. Essentially, this means you won't be asked to pay solicitor fees if your solicitor fails to win your claim.
If your claim is successful, a deductible fee that's legally capped will be taken from your compensation package once the claim has settled. However, your solicitor will provide details on the fee and how it works before you agree to start your claim with them.
Whilst you do have the option to pursue your claim at no initial cost without a solicitor, you may incur other costs while your claim is ongoing. For instance, you may be required to pay fees for medical evidence.
However, these costs are covered by the agreement. Additionally, the agreement allows you to avoid upfront costs that are sometimes required before a solicitor begins working on your case.
For more information on whether you could work with our solicitors on this basis, see below for our contact details.
Next Steps You Can Take To Start Your Clinical Negligence Claim
When you are ready to begin your claim, please don't hesitate to contact us. One of our advisors can take additional details of your case and provide free legal advice on the next steps you may wish to take.
Additionally, if they feel you have a claim with a chance of success, they could connect you with one of our medical negligence solicitors for Margate to get started on your claim.
Alternatively, an advisor can provide further clarification on anything of which you may be unsure.
Either way, use the following details to get in touch:
Further Links And Resources
For more information on making a botox injury negligence claim, see our guide.
Visit our guide to find out the steps you could take following an incident of NHS negligence.
See our guide on compensation for a hernia caused by medical negligence.
The Parliamentary and Health Service Ombudsman could help if an organisation has acted unfairly with regards to your complaint.
The NHS Constitution for England could provide further details on your patient rights.
Other Helpful Medical Negligence Guides
Queen Elizabeth The Queen Mother Hospital
St Peters Road
Margate
Kent
CT9 4AN
Tel: 01843 22554
Spencer Private Hospitals
Ramsgate Road
Margate
Kent
CT9 4BG
Tel: 01233 616 201
Bethesda Medical Centre
Palm Bay Avenue
Cliftonville
Margate
Kent
CT9 3NR
Tel: 01843 209300
For more information regarding how to find the best medical negligence solicitors for Margate, contact our team on the number at the top of the page. Thank you for reading our guide.