Margate Medical Negligence Solicitors No Win No Fee
Before you actually engage a firm of solicitors in Margate to take on your compensation claim, you should read the information on this page. It gives plenty of advice on how to choose a good legal team, and how to go about making NHS medical negligence claims.
In order to make a successful claim for clinical negligence, your lawyer will need to be able to prove the following three things:
The medical professional who caused you harm due to negligence had a clear duty to care for your health.
When the medical professional failed in their duty to care for your health, it directly lead to causing you harm.
The medical professional could have avoided this breach of duty in some way.
Medical negligence can take many forms and have a number of consequences such as:
Causing you a physical injury.
Allowing a medical condition to become worse.
Leading to the contraction of an additional medical condition.
Medical negligence is caused by:
Oversight on the part of the medical professional on how to deal with your condition.
Accidents or mistakes during surgical procedures.
Allowing a patient to become the victim of an accident whilst under supervisory care.
Delaying critical treatment leading to a worsening of the patient's health.
Misdiagnosis of a medical condition.
Administering the wrong treatment or the correct treatment wrongly.
Legal Expert has a team of medical negligence solicitors available in the Margate area, and we can arrange for a home visit if you wish. Our national claims service is available across the whole of the UK.
We have a proven record and some of the solicitors we work with have more than 30 years experience of winning significant compensation payments for victims of clinical negligence in a wide range of cases.
What to Look for When Hiring a Solicitor
When you are seeking the very best legal firm to make a medical negligence claim on your behalf, then make sure that any you choose can confirm the following:
They have experience in successfully claiming compensation for medical negligence in similar cases.
They can take your case on under a No Win No Fee agreement.
They can arrange for a local medical professional to examine you and provide an independent medical opinion of your condition if required.
A much simpler way that is available to all residents of the UK, is to use the Legal Expert national claims service. We can offer you some free legal advice and put you in touch with the best legal team for your case in your area. We can also arrange for a home visit if you prefer.
Does Reading Reviews Help?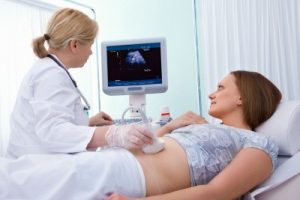 If you can find a website that has posted a solicitor in Margate review about the legal firm you are considering using, then this is a good starting point. However, do be aware that not all reviews are entirely truthful. It is best to check the facts of the review by asking family, friends and work colleagues if they have had any dealings with the clinical negligence solicitor in question.
Do I Have to Use a Lawyer in My Town?
Absolutely not, there is no advantage at all in using a local firm when you can use free communications channels such as VOIP and email to maintain contact with your legal firm no matter where they are located in the UK. Legal Expert has negligence solicitors covering the Margate area as well as the rest of the UK. We can arrange for one to visit your home and discuss your case.
Claims Our Margate Medical Negligence Team Conducts
Here at Legal Expert, we believe we offer residents of Margate the simplest and best way to make a compensation claim for medical negligence that happened in in the area. Below we have outlined some of the more typical types of clinical negligence cases we have taken on and won in the past. If none of these outlines fits your scenario, don't worry, we can still help, just give us a call so we can go over the details of your case.
Hospital Negligence
Hospital negligence can happen for many reasons and take many forms; a patient could come to harm through an accident due to insufficient supervision and care, accidents can happen during an operation, the wrong treatment can be administered or delays in administering treatment can lead to a worsening of the patient's health.
If you have been the victim of some kind of hospital negligence at the Queen Elizabeth The Queen Mother Hospital or another hospital in the Margate area, then Legal Expert can help in these hospital negligence cases.
Dental Negligence
When an accident or mistake happens during a dental procedure, it can cause harm to the patient's teeth, gums, jaw or even their face. Due to the nature of these injuries, they often cause cuts or bruises to the face and can result in long-term scarring, even permanent disfigurement in serious cases.
The team of dental negligence lawyers that Legal Expert has available covering the Margate area will claim compensation for both the physical injury and also the psychological damage due to the cosmetic aspects of the injury.
GP/Doctor Negligence
As the first person you visit when you are feeling ill, your GP carries the responsibility of making the initial diagnosis of your medical condition. If it is a minor condition that can be treated with prescription drugs, the GP will treat you themselves. For more serious conditions, the doctor will put you in contact with the relevant specialist at a hospital or another healthcare establishment. When your GP mistakenly treats you for a minor illness, when in fact you have a much more serious one that requires the attention of a specialist, then your health can suffer.
Legal Expert can arrange for a doctor to give you an independent medical examination in the Margate area. The results of this examination can be submitted to support your claim.
Cancer Medical Negligence
A patient with an advanced case of cancer often requires the most rapid treatment possible in order for them to have a fighting chance at surviving. Unfortunately, if a simple mistake like misdiagnosing the type of cancer a patient has is made, then this can lead to terminal delays in treatment.
Legal Expert has won many cancer medical negligence claims in the past, helping the dependants of a patient who has lost their life due to cancer negligence claim the maximum compensation possible.
Nursing Home Negligence
In the most severe cases of nursing home negligence death is the outcome for the resident. Fortunately, most occurrences of clinical negligence in a care or nursing home are far less serious. Most commonly, a lack of care leads to a resident suffering an accident such as a slip, trip or fall due to inadequate supervision. Other potential ways that negligence can occur in a nursing home are; making errors in the administration of prescription medications, and failure to identify when a resident has contracted a serious illness.
If you have a relative who is a resident in a nursing home, and you suspect they have been harmed through some form of medical negligence, then contact Legal Expert today so that we can give you some free legal advice.
Birth Injury Clinical Negligence
When clinical negligence at birth happens, it can have severe consequences for the mother and even direr consequences for the baby. The mother could receive minor injuries such as bruising to the thighs and pelvic area and perineal tears. Or more serious harm such as a broken pelvis or strained pelvic floor muscles. The baby is at risk of far more serious harm including birth trauma causing broken bones and the umbilical cord becoming twisted, starving the baby of oxygen, which will cause permanent brain damage in just 2 or 3 minutes.
Legal Expert understands that families going through the trauma of dealing with childbirth negligence, need a simple and stress-free route to claiming compensation, and this is what we aim to provide.
Medical Negligence Claims Against East Kent Hospital University NHS Foundation Trust
Below you will find details of medical negligence claims made against the East Kent Hospital University NHS Foundation Trust. Detailed are the number of claims made, the number of actual incidents and the total paid in damages.
Healthcare Provider
Claims Received
2015/16
Number of Incidents
2015/16
Payments Made
East Kent Hospitals University NHS Foundation Trust
99
*
12,891,420
No Win No Fee Compensation Claims in Margate
Legal Expert can connect you with the best No Win No Fee negligence solicitors in the Margate area using our national clinical negligence claims service.
Under our No Win No Fee scheme you don't pay us anything at all unless we actually win your claim for you. If we fail, you walk away without paying anything, so there really is zero financial risk involved.
The Next Steps
When you are ready to begin making a clinical negligence claim, then call us on 0800 073 8804. After spending a little time asking you about your case, we will offer you some free advice on the next steps you should take. This will likely be to take advantage of the national claims service offered by us here at Legal Expert.
Useful Links
Have you suffered harm due to a badly administered BOTOX treatment?
At the above guide, you will find lots of information for claiming compensation due to a bad BOTOX treatment.
NHS guide to cosmetic surgery
The NHS has published general information on cosmetic surgery at the above link.
Queen Elizabeth The Queen Mother Hospital
St Peters Road
Margate
Kent
CT9 4AN
Tel: 01843 225544
Web: www.ekhuft.nhs.uk
Spencer Private Hospitals
Ramsgate Road
Margate
Kent
CT9 4BG
Tel: 01233 616 201
Web: www.spencerprivatehospitals.com
Bethesda Medical Centre
Palm Bay Avenue
Cliftonville
Margate
Kent
CT9 3NR
Tel: 01843 209300
Web: www.bethesdamc.co.uk