Watford Medical Negligence Solicitors No Win No Fee Claims Guide
The personal injury and medical negligence solicitors we can provide to claimants in the Watford area can conduct claims using a no win, no fee agreement. Whether you live in Watford, West Hertfordshire, or across the country, the specialist solicitors we can provide can conduct compensation claims for negligent treatment suffered in both the private sector and the NHS. Legal Expert can help claimants to seek damages from a medical practitioner, or against the health authority responsible for the care provided, such as the West Hertfordshire NHS Trust. If you need to make a claim against a provider in Watford and are looking for solicitors in Watford, we can provide solicitors able to cover this area. Call us today on 0800 073 8804 to discuss your case.
In the UK there is powerful legislation in place to protect and support those seeking compensation for medical negligence. We can provide expert lawyers across the country who have years of experience in helping claimants to get the damages they are owed.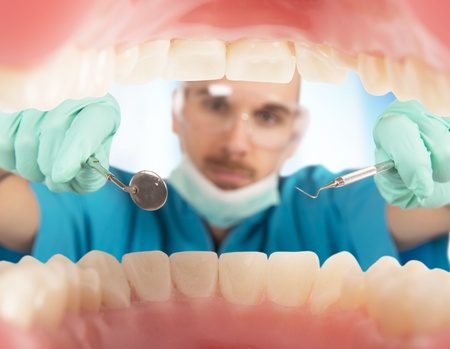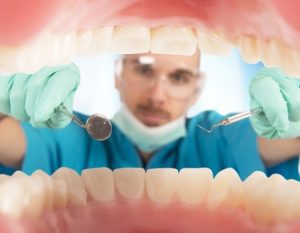 What is medical negligence? Medical negligence is a legal term which sets out when and how medical care has been provided in a substandard or negligent way. The care could have been provided in the NHS, or by a private healthcare provider. Legal negligence is defined when a person, people, or a authority has breached the duty of care that they owe to a patient. It is common that this duty of care will have caused some form or pain or suffering in the claimant. In the area of medical negligence, claims are concerned with the provision of medical care. The negligent care could be a practitioner failing to provide the right care, medication, or treatment. This will need to have cause harm either physically or mentally.
How is your claim proven valid? To bring a personal injury or medical negligence claim you and your solicitor needs to show that the defendant in your claim did owe you a duty of care. Next it will need to be shown that this care was not provided or was breached. This could be showing that you were hurt as a result of the defendant's actions. Finally, it needs to be shown that you've been hurt and suffered. To do this, the solicitor will need to demonstrate these four elements.
Proving that the defendant owed the claimant a duty of care is usually easier as a practitioner or healthcare authority will owe this to any patient under their care. Next, the solicitor we can provide you with needs to show how the care the claimant received was below expected standards or otherwise wrong. Lastly, it needs to be shown that the claimant suffered because of this. The suffering could take the form or physical or mental injury.
What else can be included in the claim? The solicitors we can provide you in Watford can also help you to claim for what are called special damages. These may be for any costs you have had to pay for. This could be medical care, or adaptations to your home. They can also include claims for any income you lost if you had to take time off work.
The burden of proof. The burden of proof in a medical negligence claim lays with the claimant. This means that to make a successful claim, you need to work with the best possible solicitor and one who has the experience needed to conduct your case successfully.
Claim time limits. All compensation claims made in the UK are subject to a three-year time limit beyond which the claim can not be made. There are two alternative starting points for this three year period. The first is the date of the incident happening. The second is the date of discovery, defined as when the symptoms were diagnosed or presented. This can be many years after the incident which caused them.
Read our guide below to see how Legal Expert can help you claim the medical negligence compensation you are owed.
Picking The Right Lawyer Covering Watford
Whether you are searching for a 'medical negligence solicitors in Watford' or elsewhere, you will probably have several different options for solicitors who can cover claims in your area. As such, finding the right solicitors in your town, or close by, may be a daunting task. It is important that you choose the right medical negligence solicitor who can assist with your case. To find the right solicitors which can help people with medical claims in Watford, you may wish to look at reviews, talk to family and friends or, alternatively speak to Legal Expert.
Reading Medical Negligence
Solicitor Reviews, Watford
To successfully make your claim, it is important that you find the right solicitor to work with, and whom can cover claims in the Watford area. Some people will often consult online reviews of solicitors in their area, such as solicitor reviews, Watford, as a way to get impartial feedback on different solicitors who may have handled similar cases. Alternatively, you can consult with a trusted advisory service such as Legal Expert. We can provide you with an expert solicitor who can assist claimants who have suffered medical negligence in the Watford area.
Will I Need A Local Watford Lawyer?
Even with the prevalence of digital services and the web, people often still think that they should use a solicitor who is based in the same area. However, choosing a solicitor who is based near to you is not as relevant to your case as many people expect it to be. Today cases tend to be conducted via phone and email and many cases can be completed from start to finish without the need to meet the solicitor in person. The only part of a claim which may need to be carried out locally are any necessary medical examinations to establish the extent of your injuries. These can often be organised close to your location. We may also be able to book you a home visit. Legal expert are able to provide you with an experienced solicitor who can cover your area.
What Claims Do Legal Expert Conduct In Watford?
If you have experienced medical negligence that has happened in Watford or elsewhere, we can provide you with a specialist solicitor who can cover this area. Medical negligence claims include a wide range of different circumstances and consequences. They may also include consequences from mild to severe. Below we have included some of the most common forms of medical negligence and their consequences. This list does not include every type of medical negligence, consequence suffered or cause. If the type of negligent treatment which has caused your condition is not listed below don't worry. Our experienced medical negligence team can still help you to get the compensation you deserve.
Watford Hospital Negligence
If you have suffered medical negligence that has happened in Watford hospital, the solicitors we can provide you with are able to help you recover the compensation that you deserve, whether from the NHS, or a private sector provider, such as the Bushey Spire Hospital. Cases of negligent treatment in a hospital in Watford could include the way the treatment was provided, or not provided. It could have made an existing condition worse, or cause a new condition to develop. Legal Expert can provide claimants with specialist medical negligence solicitors who can help claimants in Watford, and West Hertfordshire.
Dental Negligence Solicitors
Cases of dental negligence can be carried out by our dental negligence solicitors. These claims can be brought for pain and suffering which a claimant has suffered as a result of the treatment they received. Claims may be brought against a nurse, dentist, surgeon or other dental practitioner, or supplementary staff, such as an anesthetist. Claims for negligent treatment by a dentist may be brought against practices and staff operating in the NHS and the private sector.
Claim For Negligence By A GP
Negligent treatment which has been provided by a GP, or by another staff member at a medical practice could have a very wide range of different injury types and consequences. The resulting pain and suffering may be mild or through to severe. The causes of negligence by a GP could be the doctor (or other staff members) failing to correctly diagnose the early symptoms of a patient's condition.
Some common cases of GP negligence could also include your GP had failed to prescribe or provide the right treatment to you or to do so in a timely fashion.
Negligent Cancer Treatment
Our Watford medical negligence team can help claimants who have experienced pain and/ or suffering as well as possible financial costs due to the way their cancer was treated. The earlier cancer is diagnosed and treatment started, the better a person's chances of surviving the disease. In the most serious medical negligence cases involving cancer, a patient may not be able to recover, becoming terminally ill. If you or a loved one have experienced negligent treatment whilst being treated for cancer, talk to Legal Expert today.
Clinical Negligence In A Care Home
Care homes play a vital role in providing care (and a duty of care) to vulnerable groups, such as the elderly, infirm or the very young, as well as disabled people. If you have suffered due to clinical negligence and the way your treatment was provided in a care home, you could be entitled to claim compensation for this negligence. If you are the next of kin of someone who has experienced negligent treatment, you may also be able to make a claim on their behalf, if they are not able to do so themselves. Talk to Legal Expert today for further advice.
Childbirth Negligence
Compensation Claims
Whilst most deliveries of a child will go well, on occasion people may experience negligent treatment by a hospital or other clinical staff. This negligence may lead to consequences such as the child suffering hypoxia, oxygen deprivation, the contraction of an infection, or other injuries. The consequences of these injuries may become immediately present or may take weeks, months, or even years to show. If your child or yourself have experienced injury or illness due to the care you received during childbirth, talk to our specialist medical negligence team today.
Clinical Negligence Claims Against West Hertfordshire Hospitals NHS Trust
Medical negligence claims can be made against health care practitioners, the hospital or practice they work for, or the local or regional health authority. In the table below, we have included data for the number and total value of claims made and paid out for in 2015/16 for the West Hertfordshire Hospital Trust (covering the Watford area).
| Healthcare Provider | Claims Recieved 2015/ 16 | Number of Incident 2015/ 16 | Payments Made |
| --- | --- | --- | --- |
| East and North Hertfordshire NHS Trust | 50 | * | 5,104,169 |
| Hertfordshire Community Services NHS Trust | 6 | 0 | 49,000 |
| Hertfordshire Partnership NHS Foundation Trust | * | * | 96,424 |
| West Hertfordshire Hospitals NHS Trust | 53 | 9 | 7,781,182 |
No Win No Fee Solicitors Covering Watford
If you or a loved one have experienced medical negligence in Watford and need to make a claim, you can do so using our no win, no fee solicitors service. We can provide you with a solicitor able to work on your case under a no win no fee agreement. This means that you won't have to pay any costs to start your claim, as well as whilst it is ongoing. When your case is closed, if your claim was not successful you won't face a big legal bill. If you do win compensation, our fee will be deducted as part of the claim. No win, no fee agreements have helped people across the country to take legal action when they may not have otherwise been able to afford to do so. To find out more about what no win, no fee services are, how they work and how you can make a claim using our specialist solicitors, read our guide to no win, no fee claims here.
Talk To Legal Expert Today
When you are ready to begin your medical negligence claim, contact the specialist solicitors at Legal expert. Our experienced and professional team can help claimants in the Watford area, and across the country. Our team can provide you with all the information you need to make an informed choice about taking legal action. Call us today on the number above, or email us via info@legalexpert.co.uk.
Useful Links
Medical Negligence Leading To Cerebral Palsy
Medical negligence during childbirth can lead to the child suffering injuries leading to the development of Cerebral Palsy. Find out more about these injuries and how to claim for them.
Watford Medical Facilities
Watford General Hospital
Vicarage Road,
Watford,
WD18 0HB
Tel: 01923 244366
Web: www.westhertshospitals.nhs.uk
Spire Bushey Hospital
Heathbourne Road,
Bushey,
Watford,
WD23 1RD
Tel: 020 8950 9090
Web: www.spirehealthcare.com/spire-bushey-hospital
Cassio Surgery
Colne House,
21 Upton Road,
Watford,
WD18 0JP
Tel: 01923 226011
Web: www.cassiosurgery.co.uk