Basingstoke Medical Negligence Solicitors No Win No Fee
Medical Negligence Solicitors In Basingstoke
When we go to a hospital or to see our GP, we don't expect to feel worse. We don't expect to contract another illness or suffer an injury. However, there are cases when this happens due to an action or lack of action that has been taken by a medical professional. This is known as clinical or medical negligence, and if you have been the victim of it, you can make a claim. Legal Expert can give you the chance of getting the maximum amount of compensation that you are entitled to by providing Basingstoke residents legal representation.
What To Consider When Choosing Your Lawyer
If you have been the victim of medical negligence that happened in Basingstoke, finding the best solicitor is of paramount importance. After all, this individual is going to have your chances of compensation in their hands. You need someone that has plenty of experience and has worked on lots of medical negligence cases that are similar to yours. You also need someone that is easy to contact and has a good track record. Reading reviews can help, which we will discuss further in the next paragraph.
What Should I Think About When Reading Reviews Of Solicitors?
When looking for a reputable medical compensation lawyer, reviews can certainly help. Talking to friends and family members is a good starting point. Aside from this, it is wise to read solicitor reviews that have been left on independent review websites online. Most importantly, though, you need the assistance of a legal specialist, like Legal Expert, that has access to the best solicitors and knows how to provide you with the right one for your case based on the specifics of what has happened to you.
Will You Need To Use A Local Lawyer?
A lot of people assume that there only option is to use the services of a local solicitor who is Basingstoke based if this is where their negligence took place. However, society has progressed to an extent whereby this is no longer a necessity. In fact, most people do not meet up with their lawyer when launching any type of personal injury claim. This is because there are so many different ways to communicate today, from telephone calls and emails to video chats and instant messaging. This enables you to choose a solicitor based on other more important factors such as experience.
We Can Provide Solicitors To Cover Basingstoke Claims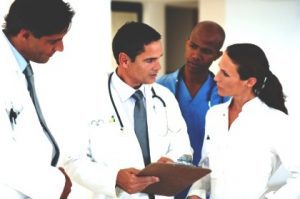 There are many different types of medical negligence claims that can be launched with Legal Expert. We cover the entire spectrum of personal injury cases. To find out more about the most common types of medical negligence cases our NHS & GP medical negligence solicitors cover, read on…
Hospital Negligence Solicitors
We can provide you with the hospital negligence solicitors you need to launch a successful claim. No matter whether you were being treated in a private or NHS hospital, and no matter whether you were hospitalised in Basingstoke or somewhere else in the UK, we can help. Hospital negligence cases happen for a number of different reasons. Some of the most common examples include the incorrect medication being given, mistreatment, poor hygiene and sanitation, late diagnosis, misdiagnosis, and errors made during surgery.
Cases Of Dental Negligence
We have also helped a lot of claimants to get the compensation they deserve for dental negligence. Examples of dental negligence range from pulling out the incorrect tooth and delayed diagnosis to a poor standard of treatment and misdiagnosis. If you believe your dentist is responsible for causing you further pain and injury, it is your right to launch a claim.
GP Negligence Claims
If you are not feeling very well, the first person you tend to turn to is your GP. You go to your local doctor's surgery to find out what is wrong and what can be done so that you feel better. So, when errors are made, it can be incredibly worrying, and it can cause lots of problems to your entire treatment process, as it can set you on the wrong path if your GP has misdiagnosed your illness. Our medical compensation lawyers can help if you need to make a claim against the NHS or against a private GP. Our solicitors have years of experience, so all you need to do is give us a call to discuss your claim further. We will give you a realistic assessment of your case.
Cancer Negligence
Cancer negligence can be incredibly devastating. If you or someone you love has suffered because of a cancer misdiagnosis or a late diagnosis, you will be able to make a claim. You can also claim if you have lost a loved one because of cancer negligence. Unfortunately, when cancer is not treated properly or quickly enough, an untimely death can often be the consequence. No matter what has happened, if you feel like you or someone you love has been failed by the healthcare professional that was responsible for the treatment, call us today to get the compensation you deserve.
Care Home & Nursing Home Negligence
It can be a very difficult decision to decide to move someone you love into a nursing home or a care home. When this person then ends up getting mistreated or they develop an illness or injury, it can be heart-breaking for all of the family. If a loved one has been the victim of care home negligence, we can help you to get the compensation you deserve.
Birth Injuries
We also have lots of years of experience in childbirth medical negligence claims. We can help in claims where the mother has been injured and also if the baby has been injured. Some common examples of these cases include third and fourth-degree perineal tears, fractures to a baby's bone, mismanaged pre-eclampsia, errors with intervention, delayed intervention, and failing to identify when a mother or baby is in distress.
Clinical Negligence Claims Against Hampshire Hospitals NHS Foundation Trust
For more information about medical negligence that has happened in Basingstoke and claims that have been made in the area, the table below is very useful. It reveals the number of medical negligence incidents, claims, and the damages that have been awarded for the 2015/16 period. However, it is vital to note that this information is only for NHS claims. While you can make a claim against a private healthcare business or individual, there is no data available regarding past claims that have been made.

| Trust | Number of claims | Number of incidents | Payments made by the trust |
| --- | --- | --- | --- |
| Hampshire Hospitals NHS Foundation Trust | 47 | 53 | £6,958,476 |
No Win No Fee Solicitors Services
By now, you should have a good understanding of the different factors that need to be considered when looking for a solicitor to work on your claim. However, there is one final element that needs to be discussed, and this is the payment for the solicitor. A lot of people are worried about making a claim because they fear that they cannot afford to pay for legal services. This is where the No Win, No Fee approach comes in. If you work with a No Win, No Fee solicitor, you are only going to pay legal fees if compensation is successfully secured. The fees will be a percentage of your payout, which you and your solicitor will have agreed on beforehand. This makes sure that you are never going to end up out of pocket by making a claim. It also means that you can claim for medical negligence no matter how much money you have in the bank.
Taking The Next Steps
Hopefully, you now have a better understanding regarding medical negligence claims and how to launch one. If you still have any queries or require more information on medical negligence compensation guidelines, or you are ready to get the compensation that you deserve, all you need to do is give us a call. The number you need is 0800 073 8804. This our personal injury claims line, and it is available from 9 am until 9 pm, Monday to Sunday. If you would prefer, you can send an email to info@legalexpert.co.uk, and we will get back to you as soon as possible. Other contact options include the live chat feature on our website, as well as our online contact form, and you can request a free call back on our website too.
Helpful Links
We hope that you have found this guide useful in your quest to find more information about medical negligence. However, if you are looking for more details, we have a comprehensive guide to the different types of medical negligence claims.
Links to the local hospital, GP, and dentist in Basingstoke
NHS hospital
Basingstoke and North Hampshire Hospital
Aldermaston Road
Basingstoke
Hampshire
RG24 9NA
Tel: 01256 473202
Web: www.hampshirehospitals.nhs.uk
Private hospital
Basing Road
Old Basing
Basingstoke
Hampshire
RG24 7AL
Tel: 01256 35711
Web: www.bmihealthcare.co.uk/hospitals/bmi-the-hampshire-clinic
GP
The Hackwood Partnership
Essex House
Essex Road
Basingstoke
RG21 8SU
Tel: 01256 637210
Web: www.hackwoodpartnership.co.uk
Dentist
1st Floor
St Andrews Centre
Wester Way
South Ham
Basingstoke
RG22 6ER
Tel: 01256 365 650
Web: damiradental.co.uk/location/south-ham-basingstoke