Barking Medical Negligence Solicitors No Win No Fee
Clinical And Medical Negligence Solicitors In Barking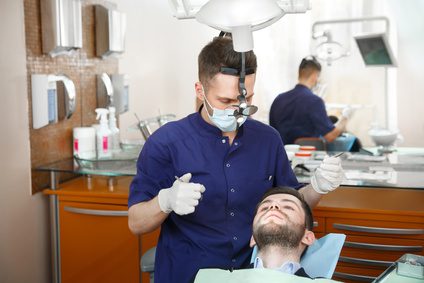 Do you require the services of medical negligence solicitors for Barking? You could be entitled to claim tens of thousands pounds in medical negligence compensation. Let Legal Expert help you find the right medical negligence solicitors that cover the Barking area, to make your clinical negligence claim. Who is Legal Expert? We are a top clinical negligence law firm that provides solicitors to help medical negligence claimants in places such as Barking, Essex and elsewhere receive the compensation that they are entitled to. Our medical negligence team includes solicitors that have as much as 30 years of experience in the field of medical negligence claims, so you're bound to be in good hands. Legal Expert offers a free legal consultation and advice to claimants in the Barking area. Call us today to speak to a friendly advisor who will let you know if you have a legitimate case to claim for medical negligence compensation, estimate how much compensation you could be awarded in damages for your injury as well as expenses that occurred, and provide you with the right medical negligence solicitor to handle your case.
Call Legal Expert today on 0800 073 8804 for your legal consultation. It's free of charge. 
This guide has been written with Claimants based in Barking, Essex and the surrounding area in mind. If you live elsewhere in the country and have experienced medical negligence, Legal Expert can also help you. Call Legal Expert today for your free medical negligence consultation, to be provided with the right solicitor to handle your claim that covers your area.
Before we go into further detail with this guide, let's define what medical negligence is. Medical negligence is when a patient receives substandard medical care from a medical professional or medical organisation during treatment. This negligence action or inaction could include medical mistakes, issuing an incorrect treatment or a misdiagnosis of an existing medical condition.
If the medical practitioner's negligent action or inaction causes you, the patient to become ill, injured, or you experience the worsening of an existing medical condition as a result, then you are entitled to claim medical negligence compensation.
Some of these claims are worth tens of thousands of pounds. Whether you are making an NHS compensation claim, or a private healthcare claim, the process is there. What's more, if you have been harmed because of the negligence of a medical professional or institution then claiming compensation from them, is a way of demanding accountability for their actions.
Your medical negligence solicitor will be responsible for representing you during the claims process, and presenting evidence in your favour. To win your medical negligence claim, the solicitor must be able to provide evidence of the following:
1). That the Defendant owed you, their patient a duty of care.
2). That the Defendant breached their duty of care towards you, through a negligent action or inaction.
3). That this negligence resulted in an avoidable accident that led to you becoming ill, injured or worsened a medical condition that you already suffered from.
Another important thing to know about medical negligence is that there is a statute of limitations in England, on making a medical negligence claim, also known as a medical negligence claims time limit. This means that after you have experienced an incident of medical negligence, or you realise that you have been harmed by medical negligence, you only have 3 years to make your medical negligence claim.
Which Clinical Negligence Law Firm Should You Choose?
Choosing the right clinical negligence law firm that covers the Barking area, to handle your NHS compensation claim, or private healthcare compensation claim is not always easy. Choosing the right clinical negligence law firm to handle your claim can make all the difference to whether or not you win your compensation claim, and are awarded the correct amount of compensation that you are entitled to.
We recommend that you take some time to research the right solicitor to handle your claim and win your case. To start, call Legal Expert to take advantage of the free legal consultation we offer to potential claimants. It's in our interest to place you with the best solicitor to handle your case, so call today to proceed with your medical negligence claim.
Should You Consult Solicitor Reviews Online?
Comparing solicitor reviews of clinical negligence law firms that cover the Barking area can help you build a picture in your mind of how good the solicitors near you are and which one is suitable for managing your claim. Reviews of medical negligence solicitors in your area can give you an impression of what these clinical negligence law firms clients thought of the service they received. Other medical negligence compensation
Claimants speak to family and friends who have been through a similar experience, to see if they would recommend the law firm that they used. Alternatively, call Legal Expert to speak to a friendly advisor and take advantage of the free legal consultation that we offer. If you have a legally valid medical negligence claim, we will match you to a medical negligence solicitor and proceed with your claim right away.
Do I Need To Use Medical Negligence Solicitor In My Area?
Clients often ask us "Do I need to use a local solicitor?". It's a common misconception that if you live in Barking, you need to use a medical negligence solicitor in the same area or nearby to handle your claim. In fact, it's easy to be consulted by keeping in regular contact with your solicitor no matter where they are based if we think the solicitor with the right specialist knowledge to handle your case is one that is based elsewhere in the country, digital communications like Skype and email, mean that there is no reason why you can't communicate with them effectively.
The fact of the matter is that medical negligence solicitors for Barking claims, don't need to be physically located in the same area. You are free to use any law firm in the country. There is no legal requirement for you to meet with your legal representative face-to-face. Things like phone calls and email make it possible to make a claim from anywhere in Great Britain.
Our Medical Negligence Solicitors For Barking And The Claims They Can Handle
Trust Legal Expert's Barking medical negligence team to handle your claim. Whether you are seeking hospital negligence compensation, have a nursing home negligence complaint, compensation for a cancer medical negligence case, compensation for cases of Dental negligence, compensation for birth injury clinical negligence, or you wish to sue for compensation for any other type of medical negligence incident. Below we have explored some common types of incidents of medical negligence our team handles in more detail.
Birth Injury Clinical Negligence
Have you, or your child suffered a birth injury in a hospital in Barking, which was caused or made worsened by clinical negligence? If you have been involved in an incident of birth injury clinical negligence you could potentially claim tens of thousands of pounds in compensation.
Birth injury clinical negligence can harm the mother or lead to lasting disabilities or medical conditions for the child, so if you or your child have been harmed this way, it's important to hold the medical organisation responsible accountable by claiming the compensation that you are owed. Call Legal Expert today and if you have a legitimate claim, we will proceed with your case right away.
Cancer Negligence Claims
Cancer is a disease that can spread very quickly if it's not caught early, attacking other organs. The earlier the cancer is caught, the easier it is to treat with chemotherapy or surgery and to stop it from spreading. If cancer is caught later, then it can be harder to treat and in some cases, means that the patient will not survive the disease.
If you or your sadly deceased next of kin has experienced a late diagnosis of cancer, or misdiagnosis of cancer, due to the negligence of a medical practitioner, which caused very real harm, then you could be owed tens of thousands of pounds in compensation. Get in touch with us today to receive your free legal consultation. We could connect you to an expert lawyer if you have a valid claim.
Claim Hospital Negligence Compensation
Do you need to claim hospital negligence compensation, for an incident of clinical negligence that happened to you at a Barking hospital, or any other hospital? Whether you need to make an NHS compensation claim, or a private healthcare compensation claim, trust Legal Expert to help you out. Call us today to receive your free legal consultation and if you have a legitimate case for hospital negligence compensation, we provide you with a top clinical negligence solicitor to handle your case.
Cases Of Dental Negligence
Legal Expert handles compensation claims for cases of dental negligence in Barking, Essex and elsewhere. Whether you were injured due to a case of private healthcare dental negligence, or NHS dental negligence, we can help you claim the compensation you are owed. Call Legal Expert and we'll find the right dental negligence solicitor that covers the Barking area to handle your claim.
GP Medical Negligence
What are some common forms of GP medical negligence? They can include misdiagnosing a medical condition, failure to refer a patient in need to a specialist or making a medical mistake that harms the patient, amongst other things. If you have experienced medical negligence at a GP's surgery in Barking or elsewhere, then call us today for your free consultation to see how much you can claim.
Care Home And Nursing Home Medical Negligence Complaints
Do you have a serious care home or nursing home medical negligence complaint, which harmed you or a vulnerable next of kin relative who was a resident there? Then after reporting your complaint to the authorities you can claim compensation for medical negligence compensation for the injuries that resulted from the negligence.
Call Legal Expert to talk about your nursing home negligence complaint and see how much compensation you could claim for the resulting injuries.
How Much Could My Claim Be Worth?
Some medical negligence solicitors for Barking may tell you that they can tell accurately value your claim straight away. This isn't true. Every claim is different, so the value will change on a case-by-case basis. As an alternative, in this section, we will tell you how your settlement is often calculated.
General Damages
This figure is awarded to you so that your physical pain and psychological injuries are acknowledged. Legal professionals will use the Judicial College Guidelines (JCG) to assist them in coming up with a suitable amount. These guidelines are made up of a list of injuries. The list is very detailed and has a range of figures alongside each entry.
These figures relate to what could be awarded for that specific injury. More severe injuries tend to be awarded towards the higher end of this bracket. Below, we've included some examples from the JCG. This is just a small sample of the entries in the publication. Don't worry if you don't see your injury represented here.
| Injury | Description | Amount |
| --- | --- | --- |
| Psychiatric damage | (a) Severe - the problems will be prominent and the injured party's prognosis will be very poor, | £51,460 to £108,620 |
| Chest | (c) When the chest is damaged, including the lung(s). Some ongoing disability will occur as a result. | £29,380 to £51,460 |
| Female reproductive system | (b) Where the failure to diagnosis an ectopic pregnancy results in infertility | £31,950 to £95,850 |
| Female reproductive system | (e) If sterilisation fails and an unwanted pregnancy takes palace as a result, but with no serious psychological impact | In the region of £9,570 |
| Illness | (iv) When you have a varying degree of pain, diarrhoea and/or pain over a period of days or weeks | £860 to £3,710 |
| Arm | (b) Loss of an arm - amputated above the elbow | £102,890 to £122,860 |
| Leg | (a) Amputations - (ii) both legs will have been amputated below the knee | £189,110 to £253,480 |
| Post-traumatic stress disorder | (c) Moderate -  the injured party's recovery will be very food, and if there are any lasting symptoms then they will not be grossly disabling | £7,680 to £21,730 |
| Mental anguish | When there is a fear that your life is about to end | £4,380 |
Special Damages
Along with general damages, there are other amounts that can be included in your final settlement. These are calculated by adding up the various outgoings or financial losses you may have experienced as a result of your injuries. These are known as special damages. There are a few things that can be considered eligible for reimbursement via a special damages figure. Some examples include:
Medical bills – you may need to cover costs like prescriptions or specialist private care that wasn't available for free on the NHS.
Travel costs – you may need to make alternative travel arrangements due to your injuries. For example, you may need to take taxis due to your injuries have affected your ability to drive.
Loss of earnings – your injuries may cause you to miss time at work, and therefore the ability to earn money. The wages you lose out on over this period can also be reimbursed.
There are other things that can be claimed back via special damages. Get in touch for more information. It's also of utmost importance that you have proof of these expenditures. For example, payslips would be a good way of proving how much you would or could have earned over the period of your recovery. Receipts are a good way of keeping track of how much you spend on public transport. Without proof, you're likely to find it much more difficult to claim these costs back.
Medical Negligence Statistics
The NHS maintains a detailed record of the medical negligence claims they handle on a yearly basis. They publish these figures in their annual report. The latest numbers for 2020/21 tell us that the NHS paid out over £2,209 million in medical negligence costs associated with medical negligence claims. This includes claims made against GP surgeries, hospitals, and even dentists.
These figures do not include the claims made against private healthcare facilities. So, this is only a partial idea of the total amount paid out overall each year. In the graph below, you'll see how these figures are broken down.
Statistics For Medical Negligence Claims Against Barking Redbridge And Havering University Hospitals
We provide legal consultations that are free of charge to potential claimants that are seeking medical negligence compensation in the Barking and wider Essex area. In the table below, we have included some relevant figures. These figures have been taken from the NHS Litigation Authority and are for the financial year 2015/16.
| Healthcare Provider | Claims Recieved 2015/ 16 | Number of Incident 2015/ 16 | Payments Made |
| --- | --- | --- | --- |
| Barking, Havering and Redbridge University Hospitals NHS Trust | 90 | 7 | 7,782,448 |
No Win No Fee Negligence Solicitors
You may be worried about how much medical negligence solicitors for Barking may charge you in advance. However, all of our lawyers work with their clients on a No Win No Fee basis. This agreement is just as simple as it sounds.
You will not owe your lawyer a penny unless they are successful in helping you to win your claim for compensation. Even then, their fee is covered via a small percentage that's taken from your settlement before it reaches you. This fee is agreed upon in advance and is kept small by law. So, there are no hidden fees.
It is possible to make a claim without legal representation. However, we do not recommend this. If you do not have a No Win No Fee with a lawyer in place, then you could still be expected to pay expensive legal bills whether or not your claim is successful.
The main advantage of making a claim under a No Win No Fee agreement is the reduced financial risk to yourself.
Ready To Start Your Claim?
If you have been harmed by an incident of medical negligence in Barking, then you could potentially claim tens of thousands of pounds in compensation. We could provide you with an excellent clinical negligence solicitor who can handle your claim for you and win the correct amount of compensation you are entitled to. Call us today to take advantage of Legal Expert's free legal consultation, or use our online claims form. Our medical negligence team is looking forward to receiving your call.
Useful Links
The NHS Constitution of England
This is a guide from the NHS regarding patient's rights
How Much Compensation Can I Claim For Cancer Misdiagnosis Claims?
Other Medical Negligence Guides
Popular medical practices in and around Barking
NHS Hospital
Queen's Hospital
Rom Valley Way
Romford
Essex
RM7 0AG
Tel: 0330 400 4333
Web: www.bhrhospitals.nhs.uk
GP Surgery
Child and Family Doctors' Surgery
79 Axe Street
Barking
Essex
IG11 7LZ
Tel: 020 8911 3740
Web: www.childandfamilydoctors-barking.nhs.uk/
Dental Practice
Abbey Dental Practice
2 Arboretum Place
Barking
Essex IG11 7RL
Tel: 020 8594 4129
Web: www.abbeydentalbarking.co.uk
Thank you for reading our guide on medical negligence solicitors for the Barking area.