Barnsley Medical Negligence Solicitors No Win No Fee
Medical Negligence Solicitors in Barnsley
Before you employ a firm of local solicitors in Barnsley to make a medical negligence compensation for you, by reading this page you will be able to make a much better-informed decision. You will find some advice on how to find solicitor info and how to choose a good legal firm.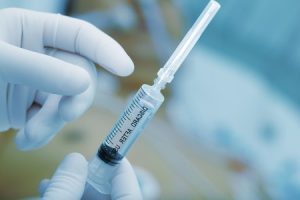 Medical negligence has many forms, it can cause physical injuries, worsening of an existing medical condition of contraction of a new one, and psychological damage. Typical examples of how clinic negligence happens are:
Accidents or mistakes during a surgical procedure.
Failure to diagnose a medical condition soon enough, leading to critical delays in providing treatment.
Misdiagnosis of a medical condition, leading to critical delays in providing treatment.
Accidents caused by a patient receiving insufficient care and supervision.
Prescribing the wrong medication.
These are the most common ways that clinical negligence happens. Every valid claim for clinical negligence damages has the following three common aspects:
1). The medical professional who caused the negligence has a responsibility to care for the health of the patient.
2). A failure to meet this responsibility directly caused harm to the patient.
3). The failure in meeting this responsibility was avoidable in some way.
If your specific case has these three aspects above, then you should contact Legal Expert today. We have a 30-year track record of claiming significant compensation amounts for our clients across a very wide range of negligence cases.
The Legal Expert national medical negligence claims service is available to residents of Barnsley and all across the UK.
Advice for People Looking for Solicitors in Hartlepool
Choosing a solicitor to represent you in a medical negligence claim means finding one which is experienced in taking on large organisations such as the NHS successfully. The better your legal team, the more chance you have of winning your claim. Any good legal firm should be able to:
1). Take on your claim under a Conditional Fee Agreement (CFA).
2). Be able to arrange local services such as getting you an expert medical opinion.
3). Have a proven track record of winning similar cases in the last 2 years.
Will I Need to Use a Solicitor Close to Me?
No, there is no real reason to actually have a local legal firm working on your case. As long as your chosen solicitor allows you to contact them via email, Skype, etc. then you will be able to keep in contact with them no matter where they are.
Legal Expert has a team of medical negligence lawyers covering the Barnsley area, we can arrange for one of them to visit your home to discuss your case if you would prefer not using the telephone.
Should I Read a Review of a Solicitor?
Checking out online NHS compensation stories, and trying to find a review of a solicitor you are considering using for a compensation claim are both good ideas for finding some info about any legal firm.
You can also ask your co-workers, friends and family if they have had any dealings with a good solicitor. Facebook and Twitter are great for reaching out in this way.
Claims Legal Expert's Medical Negligence Team Can Conduct
Legal Expert can take on a very wide range of negligence cases, this includes uncommon cases such as medical negligence ambulance claims and serious cases such as medical negligence birth injuries claims.
Below you will find outlined many of the most common types of claims we take on. However, as this is not a full list, if none of these outlines fits with your claim, please do give us a quick call to discuss your specific situation.
Claim Compensation for Birth Negligence
Negligence during childbirth can cause harm to the mother, baby or both.
Typical injuries the mother can sustain are:
Perineal tears.
Damaged pelvic floor muscles
Broken pelvis.
Typical injuries the infant can sustain are:
Broken bones (through birth trauma).
Disfigurement (through cuts and abrasions)
Cerebral Palsy (through oxygen starvation).
If you need to claim birth negligence compensation, then Legal Expert can help people all across the UK claim the most compensation possible.
Claim Compensation for Cancer Negligence
When the treatment of a patient with an advanced case of cancer is delayed through misdiagnosis or some other form of negligence, it can lead to the patient's death.
Legal Expert has plenty of experience in claiming compensation across a range of cancer negligence cases including prostate cancer negligence. If you have lost a loved one through clinical negligence, we can claim the maximum compensation available for you.
Claim Compensation for Hospital Negligence
When it comes to dealing with negligence cases on behalf of inpatients, then medical malpractice hospital acquired infection is one of the most common we have to deal with. In many cases, catching an infection whilst in the hospital is unavoidable, but in some cases, it could have been avoided, and in these cases, Legal Expert can help residents of Barnsley who have caught an infection at Barnsley Hospital to make a claim.
Claim Compensation for Dental Negligence
As every dental negligence expert knows, claiming compensation following negligence that has occurred during a dental procedure can be a complex challenge. If the injury the patient sustained damaged their face or teeth, then there could be a cosmetic aspect to the injury. Living with a cosmetic injury, even if for only a short time, can lead to psychological trauma.
Legal Expert can help people in Barnsley who have had to live with some form of disfigurement due to dental negligence claim for the psychological damaged caused by it.
Claim Compensation for GP Negligence
If you have to report GP negligence, then you will also likely have a reason to claim compensation. Your GP is responsible for diagnosing your condition and referring you to the correct specialist for treatment. When they get this diagnosis wrong, then the consequences can be dire.
Legal Expert can arrange for you to get an independent expert medical opinion of your condition to help us prove liability in GP negligence cases.
Claim Compensation for Nursing Home Negligence
Every nursing home is required by law, to provide a specific minimum level of care for every resident. When this care level slips due to inadequate staff training or understaffing, then residents can come to harm. A worsening of the health of a resident may go overlooked, and the residents will be more likely to become the victims of an accident such as a slip, trip or fall.
If you have a family member who is a resident in a care, home and they have been harmed due to nursing home negligence, then Legal Expert can help you claim compensation on their behalf.
Statistics for Medical Negligence Claims Against Barnsley Hospital NHS Foundation Trust
Below you will find a table that contains details of negligence claims against Barnsley Hospital NHS Foundation Trust. It shows the number of claims received as well as the total paid in damages.
Healthcare Provider
Claims Received
2015/16
Number of Incidents
2015/16
Payments Made
Barnsley Hospital NHS Foundation Trust
5
*
9,844,215
No Win No Fee Negligence Lawyers
Funding a clinical negligence claim yourself could require significant cash funds if the claims process takes several months or even more. And if you lose your claim, you lose the fees you paid. A better way to make a negligence claim is to use the services of no win no fee negligence lawyers.
Under a No Win No Fee deal, you don't pay anything until you actually receive compensation. So this removes the financial risk entirely.
How to Proceed
If you believe you have a valid reason to claim medical negligence compensation, then call Legal Expert today on 0800 073 8804. We will take all the details of your case, and if we think you have a valid claim, will give you some free legal advice on what to do next.
Helpful Links
Claiming for errors during surgical fat transfer
At the link above, we have published a full guide to claiming compensation for people who have suffered due to negligence during a surgical fat transfer process.
Information on surgical fat transfer and its risks
The NHS has published the information above that details the surgical fat transfer process and also its risks.
The British Association of Aesthetic Plastic Surgeons
The above website is a good source of information about many cosmetic procedures, including surgical fat transfer.
Local Barnsley Medical Centres
Barnsley Hospital NHS Foundation Trust
Gawber Road
Barnsley
S75 2EP
Tel: 01226 730000
Web: http://www.barnsleyhospital.nhs.uk/
Spire Methley Park Hospital
Methley Lane
Methley
Leeds
LS26 9HG
Tel: 01977 717 577
Web: https://www.spirehealthcare.com/spire-methley-park-hospital/
Huddersfield Road Surgery
6 Huddersfield Road
Barnsley S70 2LT
Tel: 01226 203420
Web: http://www.huddersfieldroadsurgery.co.uk/
Churchfield Dental Centre
1 Victoria Crescent West
Barnsley
S75 2AE
Tel: 01226 771471
Web: https://www.churchfielddental.co.uk/