Birkenhead Medical Negligence Solicitors No Win No Fee Claims Guide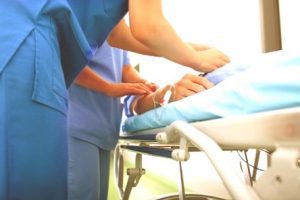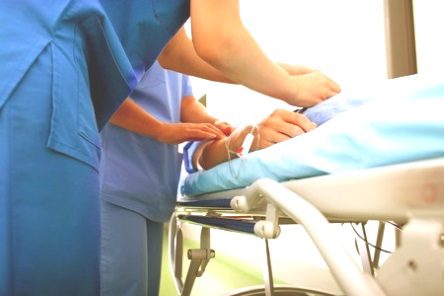 Medical negligence occurs when a healthcare professional has failed to act on something, or they have acted incorrectly, and this has caused the patient's condition to deteriorate, or another illness or injury to develop. If this has happened to you, you need the best solicitors in Birkenhead working on your case to secure compensation. Read on to discover more about working for Birkenhead solicitors for clinical negligence compensation.
What To Consider When Selecting Solicitors
Some of the most important factors to consider when selecting a solicitor are as follows…
Their level of experience generally and with regards to medical negligence
Their payment structure and costs
Their reputation in the industry and whether they have been recommended by a specialist like Legal Expert
Their track record
Reviews Of Birkenhead Solicitors
When looking for the best person to work on your case, you will find it very helpful to look for reviews of solicitors in Birkenhead. You can find reviews online with ease; however, it is wise to look at independent review platforms. You may also want to ask your family and friends. Most importantly, though, the opinion of an expert company, like Legal Expert, is a must. We have access to the best solicitors, and years of experience, and so we can make sure you end up with the best lawyer for you.
Will I Have To Use A Solicitor In My Area?
A lot of people mistakenly assume that their only option is to use a solicitor in Birkenhead, but this is not the case. You can choose a solicitor that operates anywhere in the UK because it is so easy to keep in touch with people today.
What Claims Do Our Clinical Negligence Team Handle?
Our clinical negligence team has the capacity to handle all types of personal injury cases. From dental negligence to cancer negligence, read on to discover more about the types of claims we have experience in.
Hospital Negligence Compensation
No matter whether you have been injured or contracted an illness in a public or private hospital, we can help you to secure hospital negligence compensation. The same applies irrespective of whether you are based in Birkenhead or anywhere else in the UK. Such claims vary dramatically, from mistakes made during surgery to illnesses that have been contracted because of poor hygiene.
Claim For Dental Negligence Damages
Negligence can happen in many different environments, and dental negligence is something we have seen a lot of. This could be anything from administering anaesthetic incorrectly to performing treatment on the incorrect tooth. You simply need to show that you have sustained an illness or injury, and this has happened because of your dentist's actions or lack of action.
Compensation For GP Negligence
Have you been the victim of GP negligence? When we are not feeling too great, we tend to visit our GP, and he or she will diagnose the problem, ensuring we get the right medication or that we are referred to the right specialist if the issue is problematic. If your GP makes an error and misdiagnosis your condition or dismisses it altogether, you can end up getting very ill. If this or something similar has happened to you, there is an extremely high chance you will be eligible for compensation for GP negligence.
Cancer Medical Negligence Cases
Cancer medical negligence cases can be very upsetting for everyone involved. This is especially the case when you consider that a sizable number of these incidents result in untimely deaths. Cancer is a harsh and unforgiving disease. If it is not caught early, the impact can be devastating. If you or someone you love has been the victim of a late of misdiagnosis, this can cause the cancer to spread and get worse. The same can occur if the wrong treatment has been provided.
Nursing Home Compensation
We can help you to secure the nursing home compensation you deserve if you or a loved one has been the victim of care home neglect or negligence. Some of the common signs of nursing home neglect include unusual changes in social behaviour toward the nursing home staff or the other people living there, malnutrition and dehydration, injuries from falls within the nursing home, ulcers or sores, and an abrupt loss of weight. If you have noticed these symptoms in a loved one, it is definitely worth keeping a watchful eye on them and exploring the incidents further. Neglect can take shape in many forms, from mistreatment to a lack of primary care. No matter the circumstances, we can help you to claim.
Birth Injury Clinical Negligence
If you have been the victim of birth injury clinical negligence, we can assist. We can help you to claim for injuries to both the mother and/or the baby. We recognise that such cases can be incredibly distressing, and that is why we aim to secure compensation in the most efficient manner possible. Not only this, but while you can obviously claim for physical injuries, it is vital to point out that you can also claim for any psychological damage you have experienced too.
Clinical Negligence Compensation Calculator
You may want to know a bit more about the claims that are made in Birkenhead and the surrounding areas. In the table, you can find this information regarding the 2015/16 period. You will discover the number of medical negligence indents that happened, as well as the number of claims that were launched and how much damages were given out. It is imperative to stress that this data only relates to NHS trusts. While you can claim against private medical professionals and organisations, we do not have any data regarding these claims, and that's why it is not provided below.

| Trust | Number of claims | Number of incidents | Payments made by the trust |
| --- | --- | --- | --- |
| Liverpool Community Health Trust | 22 | 23 | £53,803 |
| Liverpool Heart and Chest Hospital NHS Foundation Trust | 6 | 6 | £1,576,357 |
| Liverpool Women's Hospital NHS Foundation Trust | 56 | 57 | £9,683,737 |
| Royal Liverpool And Broadgreen University Hospitals NHS Trust (The) | 96 | 101 | £2,105,379 |
No Win No Fee Clinical Negligence Solicitors, Birkenhead
By now, you should have a good idea regarding the different factors that are important when looking for a solicitor. However, there is one more factor that you do need to consider, and this is how you are going to pay the solicitor. After all, no one wants to spend a fortune on this service, especially when there is always the risk that you could end up with no compensation at the end of the day. Well, this is where No Win No Fee negligence solicitors show their worth. When you go for this option, you will pay legal fees by giving the solicitor a percentage of your payout once it has been awarded. This is a percentage that will have been agreed on prior to the service beginning. And, what happens if you are not awarded any compensation? Well, you won't need to pay anything. This makes sure that you are never out of pocket and it eliminates the financial risk that often comes with making a claim for any type of personal injury.
Contact Legal Expert Today
If you have been the victim of medical negligence that happened in Birkenhead or anywhere else in the UK, Legal Expert is only a phone call away. We have a dedicated and friendly team that is ready and waiting to assist you in any manner they can. All of our advice is provided free of charge and there is no obligation to continue with our service. To get in touch, you can use the live chat feature on our website, fill in the online contact form, or request a call-back. If you would like to talk with a member of our team, our personal claims advice line is open seven days a week, from 9 am until 9 pm, and it can be reached on 0800 073 8804. You can also email us at info@legalexpert.co.uk, and we'll reply to you as soon as possible.
Helpful Links
Legal Expert Guide for Negligence
Hopefully, you have found this guide helpful and you have located the information you were looking for. However, if you would like to do some more reading on medical negligence claims, we have a more comprehensive guide.
Whether you have suffered negligence or not, you may wish to change NHS doctors or dentists. If so this page may prove useful.
To see more about the figures from the NHS for claims, see here.
Links to the local hospital, GP and dentist in Birkenhead
NHS hospital
Wirral University Teaching Hospital
NHS Foundation Trust
Arrowe Park Hospital
Arrowe Park Road
Upton
Wirral
Merseyside
CH49 5PE
Tel: (0151) 678 5111
Web: www.wuth.nhs.uk
Private hospital
Spire Murrayfield Hospital Wirral
Holmwood Drive
Thingwall
Wirral
Merseyside
CH61 1AU
Tel: 0151 515 5822
Web: www.spirehealthcare.com/spire-murrayfield-hospital-wirral
GP
Whetstone Medical Centre
44 Whetstone Lane
Birkenhead
CH41 2TF
Tel: 0151 647 9613
Web: www.whetstonemc.nhs.uk
Dentist
31 Hamilton Square Dental Practice
Birkenhead
Wirral
CH41 6AZ
Tel: 0151 647 7226
Web: www.hamiltonsquaredental.co.uk