Walton-On-Thames Medical Negligence Solicitors No Win No Fee
Walton On Thames No Win No Fee Medical Negligence Solicitors
If you have suffered from some form of medical negligence, then you will need to find a good legal firm to make a compensation claim. This page contains info on how to find solicitors in Walton-On-Thames.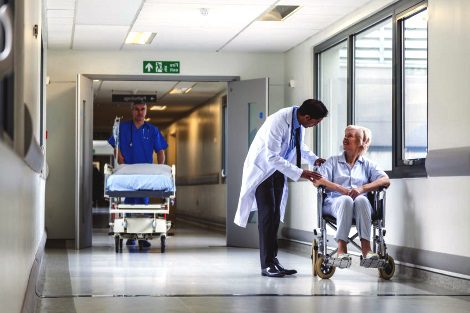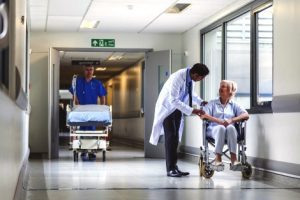 Clinical or medical negligence is a term used to describe a situation whereby a patient who was under the care of a medical professional is harmed in some way due to a mistake, error or oversight on the part of the doctor. Typical examples of medical negligence include:
Being prescribed the wrong medication, causing harm such as an allergic reaction.
Critical treatment being delayed for some reason, causing harm to the patient.
Accidents or mistakes during an operation.
Misdiagnosis of a medical condition, leading to the wrong treatment being administered.
Falling victim to an accident due to insufficient patient care, resulting in a personal injury.
These are the most common forms of medical negligence, there are many more.
Every successful claim for clinical negligence compensation has three things in common, and these are:
The doctor who caused harm to the patient had a duty to safeguard the patient's health.
The doctor failed to meet this duty, which directly resulted in harm to the patient.
The failure in duty could have been avoided in some way.
If the above facts fit with your own situation, then you should contact Legal Expert today. Our national claims service is available to people in Walton-on-Thames and can help them gain the maximum amount of compensation possible.
We have a history going back more than three decades of winning complex medical negligence cases on behalf of our clients. Call us today to find out how we can help you.
How Do You Choose the Right No Win No Fee Solicitor for Your Claim?
Choosing the correct team of Walton-on-Thames solicitors is vital in ensuring that you have the best chance of winning your claim for medical negligence and securing the most compensation possible.
When evaluating potential legal firms, you should consider the following:
The solicitor must have a proven history of winning similar cases.
The solicitor must operate a free structure that you can afford.
The solicitor must be able to organise additional services such as getting an expert medical opinion.
Legal Expert has a much simpler way to help you find a good legal team. We will give you free legal advice and help to connect you with the best solicitor for your case in Walton-on-Thames.
Should I Read Reviews of Solicitors Near Me?
To answer the question, should I read reviews of solicitors near me? The answer is yes. If you can locate independent reviews about the solicitors on your shortlist, this is a good starting place.
You should cross check the facts you find with your friends and family, a good way to do this is to reach out to them via social networking sites such as Twitter and Facebook.
Am I Limited to Using Solicitors Based in My Area?
There is no reason to find a local solicitor in Walton-On-Thames to take on your claim. You can use email, VOIP or web chat to keep in touch with your legal team no matter where they are in the UK.
Legal Expert offers our claims service for residents of Walton-On-Thames to take advantage of. We can arrange for one of our legal team covering the area to make a home visit to discuss your case. We can also arrange for a local medical examination.
Claims Our Walton-On-Thames Medical Negligence Team Conducts
Every medical negligence case we take on is unique. However, some types of cases we encounter quite frequently. Below we have detailed some of the more common types of clinical negligence cases we have successfully won compensation for on behalf of our customers.
If none of the outlines below fits your particular situation, then please do give us a call so we can go over the facts of your case and offer some free legal advice.
Claim for Hospital Negligence
Whichever solicitors in Walton-On-Thames you choose to represent you, they must be able to claim against a large organisation such as the NHS when pursuing a hospital negligence case.
Hospital negligence takes many forms, from simple cases where a patient suffers an injury due to a slip, trip or fall though inadequate supervision, through to terminal mistakes made on the operating table.
Legal Expert has successfully claimed compensation against NHS operated hospitals, as well as private healthcare facilities many times in the past. Call us now to find out how we can help you make a claim for hospital negligence.
Claim for Dental Negligence
When an accident occurs during a dental procedure at a dental practice it may be possible to claim compensation for the dental negligence. A compensation claim against a dentist will often include a provision for mental trauma, specifically for the psychologic stress of dealing with a cosmetic injury if the patient's face has been damaged.
Legal Expert can arrange for an independent evaluation of your psychological condition to prove liability of the dentist in these cases.
Claim for GP or Doctor Negligence
When your doctor makes a mistake, it can have serious consequences on your health. Your doctor is the first person you see when you are feeling ill, and they can make mistakes such as:
Misdiagnosing a serious medical condition and treating you for a minor one.
Prescribing the wrong medication which could cause an allergic reaction.
Failing to identify the seriousness of a medical condition and not referring you to a specialist.
These mistakes and more are commonly made by a GP. Legal Expert has a lot of experience in proving liability in GP negligence cases and can help you to claim the compensation you are entitled to.
Claim for Cancer Negligence
Compensation claims for cancer negligence can be complex, especially when the negligence was directly responsible for causing the death of the patient. Typical examples of cancer negligence would be:
Misdiagnosis of the type of cancer the patient is suffering from.
Recommending the wrong treatment.
Causing delays in treatment that lower the patients chance of survival.
If you have lost a loved one due to some form of cancer negligence, then Legal Expert can help you claim the maximum amount of clinical negligence compensation possible.
Claim for Negligence in a Nursing Home
Every nursing or care home across the UK has a legal duty to provide every one of its residents with a specifically defined level of care at all times. When the home fails in this duty to provide care, residents can come to harm in many ways, such as:
Becoming seriously ill due to a medical condition going unrecognised and hence untreated.
Sustaining a personal injury through an accident such as a slip, trip or fall through inadequate care and supervision.
The incorrect administering of prescription medication.
If you have a loved one who has suffered due to clinical negligence in a care home, then Legal Expert can help you claim compensation on their behalf.
Claim for Negligent Treatment During Childbirth
When medical negligence happens during childbirth the consequences can be catastrophic. With the mother suffering injuries such as a broken pelvis, damaged pelvic floor muscles or perineal tears. The baby can suffer even more dire injuries such as broken bones or even brain damage leading to cerebral palsy.
If your family has suffered due to medical negligence during the birth of a baby, Legal Expert can help you make a compensation claim, without adding to the stress and trauma of this terrible time.
Medical Negligence Claims Against NHS Trusts Covering Surrey
Below you will find a table that presents data on clinical negligence claims against NHS trusts operating in the Walton-on-Thames area. You will see the number of incidents and the total damages paid.
Healthcare Provider
Claims Received
2015/16
Number of Incidents
2015/16
Payments Made
Virgin Care Limited
5
*
80,493
What Are No Win, No Fee Medical Negligence Claims?
Before you go ahead and engage one of the clinical negligence law firms in the Walton-On-Thames area, you should give Legal Expert a call and learn about our No Win No Fee claims service.
Under our No Win No Fee scheme you don't pay anything at all until you actually receive a compensation payment, so there is no financial risk to you at all.
How to Take the Next Steps
If you are ready to make a compensation claim for medical negligence, then call Legal Expert on Legal Expert – 0800 073 8804 now. Once we have taken all the details of your claim we will offer you some free advice on what to do next. Typically, this will be to use our No Win No Fee claims service to get you the compensation you are entitled to.
Useful Links
Claiming for clinical negligence against your GP
We have published a detailed guide to claiming medical negligence compensation from a GP at the above link.
UK Government information on medical malpractice liability
Proving liability in a GP negligence case can be difficult, the UK Government published information at the link above contains information about GP malpractice.
NHS complaints procedure
At the link above you will ding information about the NHS complaints process.
Further Helpful Guides:
Local Walton-On-Thames Medical Centres
Walton Community Hospital
Rodney Road
Walton on Thames
KT12 3LD
Tel: 01932 414 201
Web: www.cshsurrey.co.uk/our-services/location/walton-community-hospital
Red Practice
Walton Health Centre
Rodney Road
Walton on Thames
KT12 3LB
Tel: 01932 504410
Web: www.waltonredpractice.co.uk
The White House Dental Clinic
18 Terrace Road
Walton-on-Thames
Surrey
KT12 2SB
Tel: 01932 260044
Web: www.whitehousedental-clinic.co.uk