Wellingborough Medical Negligence Solicitors No Win No Fee
If you have suffered due to clinical negligence which has led to an illness or injury at either a dentist, GP, hospital or other medical facility in Wellingborough, you could be searching for medical negligence solicitors in Wellingborough to help with your claim. No matter where you are located across the country, the team at Legal Expert are on hand seven days a week to help you start your claim.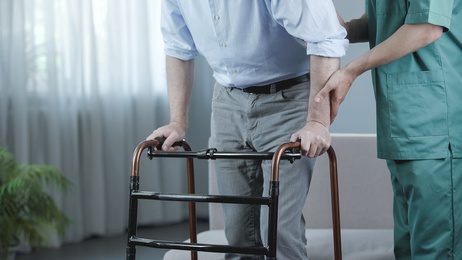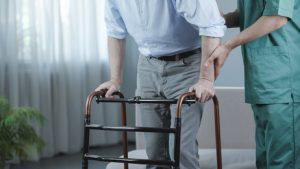 Before you choose a solicitor or legal firm to work with in representing your claim, read the rest of our guide below. This can help you to make a much more informed choice about how to choose a solicitor and what your claim might involve. Getting the right solicitor to work on your claim can be difficult if you are searching on your own. So we have included some tips and advice on how to put together the right legal team for you.
Before looking at how to select the best solicitor from all your options, we will look at exactly what medical negligence is in a legal context. It occurs when a healthcare professional (such as a nurse, doctor, dentist or surgeon) allows one of their patients to be harmed in some way, either due to the treatment being given, or not given. Negligence could be caused by the medical professionals oversight of your treatment, not being treated in the right way or being prescribed the wrong medication. The damage which the patient has suffered could be either physical, psychological, or even both. Some common examples of medical negligence could include any of the following;
The practitioner giving an insufficient level of care or supervision which leads to the patient suffering the effects of some form of accident

Administering treatment which is incorrect to the patient, or giving the right treatment incorrectly.

Avoidable delays in the provision of critical treatment.

Errors during surgery, including during the preparation for and recovery from surgery.

Misdiagnosis of an illness or condition which leads to the patients/ claimants correct treatment not being supplied to them.

Being given a prescription for the inappropriate medicine which has then harmed the patient in some way. TAn example of this could be the prescribed drugs causing an allergic reaction.
The causes of medical negligence listed above are some of the most common circumstances under which medical negligence can happen and people can suffer as a result. Any of these can occur either in isolation or in concert with each other.
There are several things which need to be shown for a solicitor or claimant to make a successful medical negligence claim. These are that the person, people or the body which was providing the care did owe the claimant a duty of care to do no harm to them. Next, that they failed to meet this standard and that the patient suffered as a result. Finally, it must be shown that all of this could have been avoided.
If the circumstances of your illness or injury (or those which happened to someone close to you) match this, call the specialist team at Legal Expert today. We are a nationwide service and can provide you with a specialist solicitor to help with your claim. Some of the solicitors we work with have as much as thirty years experience in making similar claim.
Finding The Right Solicitor For Your Compensation Claim
Finding the right solicitor for your compensation claim and to help you to make private or NHS compensation claims can be difficult at times. You need to have the best team of solicitors working with you on your behalf. When you are considering using a solicitor there are several factors which you should look at.
Firstly, what is their track record in similar claims? Next can the offer you a no win, no fee service? Finally, can they organise things such as local medical examinations and gather the evidence necessary to support your claim?
The simplest and most effective way to hire a solicitor is to contact a nationwide service such as Legal Expert. We can offer you legal advice before providing you with an expert solicitor to help with your claim.
Do I Have To Use Local Solicitors Near Me?
The simple answer is that you do not need to use solicitors close to you. Today there is no need to meet a solicitor in person and no real benefit or advantage to being able to work with a solicitor in your area. No matter where your legal team is, they can keep in touch with you in a variety of different ways. We can provide solicitors for claimants in the Wellingborough area and if necessary can organise things such as a medical exam close to your or even arrange a home visit.
Wellingborough
Solicitor Reviews
If you can find a good solicitor reviews website with lots of different solicitor reviews for the Wellingborough area, you can use this as a way to make a good shortlist of different solicitors you might choose to work with. You can then ask friends and family to look over this list and help you make a decision. Whilst reviews are helpful they are no substitute to talking to a solicitors service such as Legal Expert.
Clinical Negligence Damages Claims We Can Conduct
Our team can help with a variety of clinical negligence damages claims and are able to assist claimants in the Wellingborough area, across Northamptonshire and the country as a whole. We have experience in making a wide range of different compensation claims and conducting different cases. Below we detail some of the most common scenarios for clinical and medical negligence that we often come across. If your claim does not fit into any of these, don't worry. There are many more types of claims we can help with.
Cancer Negligence Claims
Serious and severe cancer negligence claims could result from a patient developing a terminal case of cancer through the negligent treatment received. If the cancer is misdiagnosed or the wrong treatment (or medication) is prescribed, there can be a critical delay in getting the right treatment. This delay can mean the difference between recovering and the patient dying. Legal Expert can help you to get the compensation you deserve, or can also help if you need to claim on behalf of a loved one.
Birth Negligence Claims
You may have heard birth negligence stories about the serious consequences that negligence on the part of a doctor or other medical professional can have on a patient. The effects on both mother or baby could be potentially catastrophic. The mother and the child could suffer serious harm, such as muscular tears, cuts, lacerations and bruising. The child could be more seriously affected and could suffer broken bones, or suffer from a lack of air. In turn this could lead to temporary or even permanent brain damage. Legal Expert can help families to make a birth negligence claim.
Report GP Negligence
The team working at your local GP surgery are often responsible for making initial diagnosis and treatment of your medical condition. In many different cases they will find that the patient needs to be referred to a specialist for further treatment or other medication and examination. When a GP makes a mistake you probably want to report GP negligence to the appropriate authorities and seek compensation. Not being treated appropriately at an early stage could mean you coming to harm or even be life-threatening. Will provide you with an appropriate team to help you make a claim and organise things such as medical examinations to secure the evidence needed.
Nursing Home Negligence Claims
You may need to work with a nursing home negligence expert to make a compensation claim if the level of care which you have been provided is substandard, or below that which you are legally entitled to receive and that led you to suffer some form of harm. When this happens due to a factor such as insufficient training, staff shortages or other avoidable factors, you are entitled to make a claim. Harm could be caused by a slip, trip, or fall, or the failure to spot a serious medical situation. In some cases this could be life-threatening. Our clinical negligence team can help anyone who has been harmed in a nursing home or a care home to seek the compensation they are entitled to. We can work with a family member if the person affected is not able to do so themselves.
Dental Negligence Claims
The specialist medical negligence team at Legal Expert can help make and expedite dental negligence claims against professionals and practices. Claims may be made against dentists, nursing and surgical staff. As a patient under their care, you may have experienced injuries from cosmetic damage through to serious disfigurement of your jaw, mouth or teeth. Whilst we will seek compensation for these physical injuries, we can also help you claim for the psychological injuries as well. If you have to live with scarring or other cosmetic damage, you could suffer physical and emotional harm.
Our team understands that the effects of dental negligence can be serious and lasting on a person who has been affected. We will factor all this into your claim.
Hospital Negligence Claims
Are you seeking compensation from a hospital after suffering the effects of negligent treatment in an NHS or private hospital? Can you sue a hospital for negligence is a question we are often asked, and the answer is yes, you can. At Legal Expert our team has the experience necessary to help patients who have suffered an injury in either the NHS or private hospitals. General hospitals will treat patients for a wide range of different conditions and as such cancers, broken bones and acute injuries to name a few. They will also have a wide range of different types of staff working for them at the same time. With this comes the chance for a wide range of different mistakes and general errors. No matter what effect the negligence had on you, or what caused it, our team can help you get the compensation you deserve.
Statistics For Medical Negligence Claims Against Northamptonshire Healthcare NHS Foundation Trust
In this table, we have collated date from the NHS Litigation Authority with information on the number if incidences of clinical negligence in facilities under the management of Northamptonshire NHS Trust, as well as the number of claims made against this healthcare authority and the total value of compensation paid out. Please note, this only covers specific facilities in the area. Doctor surgeries, dentists and private facilities may not be covered by these figures.
| Healthcare Provider | Claims Recieved 2015/ 16 | Number of Incident 2015/ 16 | Payments Made |
| --- | --- | --- | --- |
| Northampton General Hospital NHS Trust | 47 | 7 | 5,662,036 |
| Northamptonshire Healthcare NHS Foundation Trust | 12 | * | 56,000 |
How
No Win No Fee Solicitors For Negligence
Can Help You
Legal Expert have helped people up and down the country using what is called a no win, no fee agreement. These are a special type of legal contract which are commonly used in medical negligence, as well as other types of personal injury, claims. The agreement will specify that you won't have to pay any costs upfront at the start of your claim, or whilst it is being carried out. If your claim is successful, there will be a success fee which will be deducted from the settlement obtained. If, however, your claim is not successful, your solicitor will have assumed all of the financial risk with the case and you will not be charged for their services.
Put simply, no win no fee agreements mean that you only pay any legal fees due if you are awarded compensation. If you don't win, you don't pay. This has helped lots of people to make a compensation claim, without worrying about any financial risks. Contact our team to learn more about no win no fee solicitors for negligence claims.
What Are The Next Stages?
If you are ready to make your claim and start seeing the compensation that you could be entitled to, or if you simply need more information before going ahead with your claim, talk to the team at Legal Expert. Our friendly medical negligence team are on hand seven days a week to take your call. Contact us today on 0800 073 8804, or send us an email to info@legalexpert.co.uk. You can also use the online claims form on this page.
Helpful Links For Claimants
Botox Injury Medical Negligence
Have you suffered due to the negligent application of botox injections? If so, you may be able to claim compensation for any adverse effects.
Further Helpful Pages:
Medical facilities in the Wellingborough region

NHS Hospital
Isebrook Hospital
Irthlingborough Road,
Wellingborough
Northamptonshire,
NN8 1LP
Tel: 01933 235800
Web: www.nhft.nhs.uk/isebrook
Private hospital
BMI Three Shires Hospital
The Avenue,
Northampton,
Northamptonshire,
NN1 5DR
Tel: 01604 620311
Web: www.bmihealthcare.co.uk/hospitals/bmi-three-shires-hospital
GP Surgery
Redwell Medical Centre
1 Turner Road,
Wellingborough,
Northamptonshire
NN8 4UT
Tel: 01933 423424
Web: www.redwellmedicalcentre.co.uk
Dental practice
Wellingborough Dental Practice
26 Park Road,
Wellingborough,
Northamptonshire
NN8 4PW
Tel: 01933 222321
Web: www.oradi.co.uk