Brentwood Medical Negligence Solicitors No Win No Fee
Claim With A Brentwood Clinical Negligence Solicitor
What is clinical negligence? Medical negligence, or clinical negligence, can be defined as follows:
"An omission or act by a healthcare professional that deviates from the medical level of care that is accepted".
This effectively means that a medical professional has done something or failed to do something, and this has resulted in someone being injured or suffering an illness.
Now that you know the meaning of clinical negligence, who is responsible for such incidents? Medical negligence can be caused by anyone in the healthcare industry, from doctors to dentists. The blame can also fall on the organisation as a whole, for example, if someone has not received the correct training or if an illness has happened because of poor hygiene. The impact of medical negligence can be severe. Some people will not only suffer physical damage but psychological injuries as well. If you have been the victim of medical negligence, Legal Expert can help you get the compensation you deserve. After all, why should you have to suffer because of the wrongdoing that you have been the victim of?
The solicitor that you choose will have your chances of compensation in their hands, which is why it is vital to select with care. Read on to discover more.
How To Choose The Right Clinical Negligence Solicitor To Represent Your Claim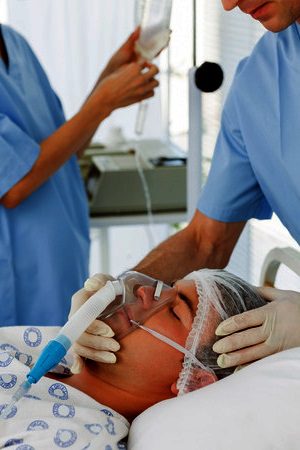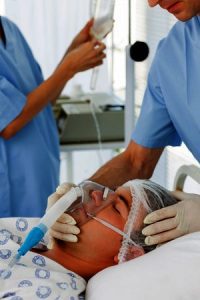 When hiring a solicitor, you need to look for the following, the solicitors' experience, their track record, whether they use numerous communication methods and whether they have positive reviews. It is also a good idea to take the time to speak to family and friends to find out if they have any recommendations about hiring solicitors. You can also read reviews online for more information. An independent review platform is recommended so you know that the feedback is genuine.
Aside from this, an expert hand is a must. This is where Legal Expert comes in. We have years of experience, and we could provide you with a solicitor who has as much as 30 years of experience in the industry. We provide free advice on all claims, giving you the guidance you need.
Do I Need To Work With A Local Solicitor?
In the world we live in today, there is no need to work with a solicitor that operates out of your local area. This is because you can communicate with your lawyer in many different ways. Rather than focusing on location and searching only for solicitors who are close to you, you can focus on more important factors, such as experience.
Reviews For Medical Negligence Solicitors In Brentwood
Reviews for solicitors can be very helpful because they can give you an objective insight into the solicitor you are working with, including whether they have been successful in the past and what they are like to work with as a person.
Claims Our Brentwood Medical Negligence Team Handles
At Legal Expert, we can help with any medical negligence claim. From hospital claims to GP and doctor negligence, read on to discover a bit more about the types of claims that we cover. If you have a case of clinical negligence, we can help provide you with solicitors covering your area to help.
Hospital Negligence
Hospital negligence claims can happen in many different ways. Examples include errors that have been made during surgery, illnesses that have been contracted because of poor hygiene, mistakes made during diagnosis, the incorrect medicine being administered, anesthesia mistakes, and mistreatment by hospital staff. Such errors can have serious consequences, resulting in both physical and mental injuries. We can help you claim against local hospitals, including both private and NHS hospitals.
Dental Negligence
Dental negligence can take place in many forms. This includes failed implants, incorrect fitting of dental implants, inadequate fillings, crowns or root canal treatment, extraction of the wrong tooth, substandard dental work, misdiagnosis, and delayed diagnosis. If you have been the victim of any of these injuries or incidents, or any other form of negligence, it is important to make a claim.
GP or Doctor Negligence
When you are not feeling very well, you turn to your GP. You expect that he or she will diagnose the problem and put you on the path to getting the treatment you need. So, when your GP makes a mistake, for example, does not diagnose your illness correctly, it can set off a chain of events because you do not receive the correct treatment, and therefore, your condition can get worse. In some cases, you can pick up further injuries by taking the wrong medication. At Legal Expert, we can help you no matter where in the UK your GP is based.
Instances of Cancer Negligence
Instances of cancer negligence can be extremely damaging and worrying. The consequences can be very severe, with such cases often resulting in the loss of life. This is because misdiagnosis and late diagnosis can cause cancer to spread to such a point whereby it cannot be treated. You can launch a cancer negligence claim for yourself or on the behalf of a loved one that has passed away.
Negligence In A Nursing Home
No matter whether you or a loved one is in a nursing home in Brentwood or anywhere else in the UK, we can help you claim for nursing home negligence. There have been a lot of stories on the news over the years about mistreatment by staff members in certain UK nursing homes. We can help you claim for such situations, as well as other forms of negligence, for example, if your loved one has not been given the right medication.
Medical Negligence At Birth
Clinical negligence at birth can be incredibly distressing. If your midwife or any other healthcare professional has acted in a way that has caused an injury to you or your baby during birth, you can claim. This also covers cases whereby the midwife failed to notice that you or the baby were in distress. Such cases often result in psychological damage, as well as physical, and we can help you claim for both.
Medical Negligence Claims Against The NHS
If you would like to find out more about the claims that are made in Brentwood and the surrounding areas, you can refer to the table below. Nevertheless, it is vital to note that the figures provided only relate to NHS trusts. While you can make private medical negligence claims, there are no statistics available. The information below is for the 2015/16 period.

| Trust | Number of claims | Number of incidents | Payments made by the trust |
| --- | --- | --- | --- |
| Mid Essex Hospital Services NHS Trust | 79 | 86 | £3,198,878 |
| North Essex Partnership NHS Foundation Trust | 16 | 19 | £446,656 |
| South Essex Partnership University NHS Foundation Trust | 28 | 29 | £1,120,708 |
No Win No Fee Compensation Claims
A lot of people are worried about the financial risk that is associated with making a claim. They fear that they will spend their money on a solicitor, and then this solicitor will not win their case, meaning they have spent money and got nothing in return. This is something you do not need to fret about. If you go down the No Win, No Fee route, this financial risk is eliminated. This is because you only pay legal fees if your case is successful, in which case the solicitor will receive a percentage of your payout. This will be a percentage that you and the lawyer have agreed on beforehand. This means you do not need to part with cash to get the ball rolling, and so anyone can make a claim, irrespective of whether they have money in the bank or not.
Start Your Claim With Legal Expert
If you are ready to make a claim for the medical negligence you have been a victim of, all you need to do is give us a call. You will speak to a friendly and experienced professional, who will happily start the claim process for you or answer any queries you have. Our advice is available free of charge, and there is no obligation to use our service. You can reach us directly seven days a week, from 9 am until 9 pm, on personal injury claims line, which is 0800 073 8804. Alternatively, use the online contact form, speak to a live chat advisor, or request a call back via our website.
Useful Links
Medical negligence information
We hope you have found this guide useful, but we realise that you may require more information. Here, you can find links to our comprehensive guide on medical negligence.
Claiming guide
Here is our guide on how to make a claim. Also, don't forget to give us a call if you have any queries.
Limits on Legal Fees
There is a limit on the amount of legal fees that can be claimed as part of a negligence case. More information can be found above.
Statistics – Clinical Negligence
The numbers on NHS clinical negligence cases can be found above.
Other Guides You Can Read
Links to the local hospital, GP and dentist in Brentwood
NHS hospital
Crescent Drive,
Sheffield,
Brentwood,
Essex,
CM15 8DR
Tel:01277 69500
Web: www.nhs.uk/Services/hospitals/Overview/DefaultView.aspx?id=754
Private hospital
Nuffield Health Brentwood Hospital
Shenfield Road
Brentwood
CM15 8EH
Tel:01277 695695
Web: www.nuffieldhealth.com/hospitals/brentwood
GP
The New Surgery
8 Shenfield Road
Brentwood
Essex
CM15 8AB
Tel:01277 218393
Web: www.thenewsurgery-brentwood.co.uk
Dentist
Homewood Dental Practice
21 Shenfield Road
Brentwood
Essex
CM15 8AG
Tel:01277 220147
Web: www.homewooddental.co.uk