Poole Medical Negligence Solicitors No Win No Fee Claims Guide
No matter whether you go to hospital or you see your local GP, you expect to be treated properly. You expect to get the medical attention you require so that you can start feeling better. While our doctors, nurses, and other medical professionals provide a fantastic service, there are cases whereby things go wrong. If you have suffered because of medical negligence, it is imperative that you get the compensation you deserve.
Medical negligence, or clinical negligence, as it is sometimes called, can happen in many different ways. It can happen when a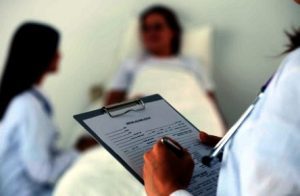 doctor does not take a patient's illness seriously. It can happen when a dentist pulls out the wrong tooth. It can occur when someone staying in a care home is not treated properly. Essentially, so long as the way a healthcare professional has acted, or failed to act, has resulted in an illness or injury, then this quantifies as being eligible for medical negligence compensation consideration. For more information about claiming for medical negligence which happened in Poole, and working with the best solicitor in Poole, read on.
What To Think About When Choosing Your Solicitor
The importance of choosing the best solicitor for your case cannot be overlooked. This person is going to have your chances of compensation in the palm of their hands, and so you need to select with care. The first thing you need to do is make sure you look for medical negligence solicitors in Poole, who cover this area, or anywhere else in the UK. This means choosing a solicitor that has specialist experience in the field of clinical negligence. If you go for a professional that has a general law background, but has not worked on many medical claims, they could easily make a mistake that could cost you your chance of compensation. Aside from this, make sure the solicitor is easy to contact and that they have a good reputation.
Poole Medical Negligence Solicitor Reviews
One of the best ways to be certain of a positive reputation is to read reviews that have been left by other people. This does not only mean looking for feedback online, but also talking to your family and friends. When it comes to the former, make sure you consider independent review websites and apps so that you can be certain that the comments are authentic. Most importantly, you should work with a specialist company in the industry, like Legal Expert, which has access to a broad pool of the best solicitors in the UK. This means we can provide you with the best lawyer based on what has happened to you.
Will I Need To Use Lawyer Near Me?
A lot of people assume that they are restricted to using the services of lawyers in their local area. But this is not the case. You can work with a lawyer anywhere in the UK. This is because it is not necessary to meet up in person, especially when you consider the sheer number of communication options that are available to people today. This means you can make your decision on the best lawyer for your based on more important factors, for example, the solicitor's success rate and their level of experience.
What Claims We Handle In Poole, Dorset?
Our clinical negligence team works on a wide range of clinical negligence cases. So long as the incident was not your fault, we will be able to help you and provide you with the best solicitor Poole Dorset for your needs. For further insight into the different claims we regularly cover, read on.
NHS Medical Negligence Solicitors
NHS medical negligence solicitors can help you to launch a claim if you have been the victim of negligence while at an NHS hospital or doctor's surgery. We can also assist with private claims too, of course. However, if you were in the hands of the National Health Service, and a mistake was made, we can assist. There are many examples of medical negligence in a hospital environment. Here are a few…
Surgical mistakes
Misdiagnosis
Late diagnosis
A lack of sanitation and hygiene
Mistreatment
Incorrect medication administered
Medical Negligence, Dentistry
Our solicitors do not only handle claims for a hospital or medical environment, we also handle medical negligence dentistry claims. Has your dentist provided you with the incorrect treatment? Did they pull out the wrong tooth? No matter what has happened, we can assist.
Compensation For GP Negligence
When we are unwell, the first person we often go to see is our GP. If they make a mistake and do not diagnose our illness properly, it can lead to the condition getting worse, which can result in hospitalisation that may not have been necessary. We can help you secure compensation for GP negligence.
Cancer Negligence Compensation
If cancer is not diagnosed quickly enough or correctly, it can spread to other parts of the body. Such cases can result in untimely deaths, and if someone you love has passed away, you can claim on their behalf.
Nursing and Care Home Compensation Cases
From mistreatment to a lack of primary care provision, there are a number of types of negligence that can occur at care and nursing homes. You can claim for yourself or on the behalf of a loved one.
Childbirth Negligence Claims
Childbirth negligence claims can be made irrespective of whether it is the baby or the mother that has sustained an injury during birth. If this could have been provided if the correct care as given, you are highly likely to be eligible for a payout.
Clinical Negligence Compensation Calculator
You may want to discover more information regarding claims that have been made in your local area. We can give you a glimpse of this. In the table before, you can see the number of claims that have been made to NHS trusts in Poole for the 2015/16 period. You will also see how many incidents there were, as well as payments made by the trust that has been specified. It is critical to note that this information only relates to claims made to the NHS. However, if you have been injured while in a private hospital, you can still make a claim, and we can help you to do so.

| Trust | Number of claims | Number of incidents | Payments made by the trust |
| --- | --- | --- | --- |
| Poole Hospital NHS Foundation Trust | 48 | 49 | £4,058,369 |
| Dorset County Hospital NHS Foundation Trust | 23 | * | £4,991,064.08 |
No Win No Fee Clinical Negligence Solicitors, Poole
By now, you should, hopefully, have a good understanding regarding what to consider when looking for a solicitor, as well as the different types of medical negligence cases such professionals work on. However, there is one more thing to consider, and this is the No Win No Fee approach. It is vital to look for No Win No Fee negligence solicitors to handle your case. Luckily, all of our cases are 100% No Win No Fee. Under this payment structure, you will not have to pay any money upfront, which means anyone can make a claim. This is because the payment comes from your compensation. It will be a percentage of the payout you have received. The exact percentage will have been decided beforehand. What if your claim is not successful? How do you pay for the service then? You don't! You won't have to pay a penny if your claim does not turn out how you had hoped. This ensures you are financially protected and will not end up out of pocket.
Contact Legal Expert Today
Do you have any further questions about making a medical negligence claim? Did you know that we provide free, no-obligation advice? All you need to do is give our team a call today on 0800 073 8804 and we will be happy to answer any questions you have, as well as giving you a realistic assessment regarding the strength of your case. If you are ready to get the ball rolling, we can also get the claim process started for you and provide you with a solicitor covering claims in Poole. If you do not want to contact us via telephone, there are several other ways to get in touch. You can send an email to info@legalexpert.co.uk, use our online contact form, or get in touch via the live chat feature.
Helpful Links
More information on negligence claims
We hope that this guide has been useful for you, but we know that you may still be seeking a bit of extra information. We do have a comprehensive guide on clinical negligence claims, which looks at the likes of care home negligence in further detail.
Statistics – Medical and Clinical Negligence NHS
Figures surrounding NHS negligence can be found here.
Services in the local area can be found in the link above with the most local below.
Links to the local hospital, GP and dentist.
NHS HOSPITAL
Poole Hospital NHS Foundation Trust
Longfleet Road
Poole
Dorset
BH15 2JB
Tel:
Web: www.poole.nhs.uk
PRIVATE HOSPITAL
BMI The Harbour Hospital
St Marys Road
Poole
Dorset
BH15 2BH
Tel: 01202 244200
Web: www.bmihealthcare.co.uk/hospitals/bmi-the-harbour-hospital
GP
Hamworthy Surgery
306 Blandford Road
Hamwrothy
Poole
BH15 4JQ
Tel: 01202 679234
Web: www.adampractice.co.uk
DENTIST
Mydentist
13-15 Parkstone Road
Poole
Dorset
BH15 2NN
Tel: 01202 672769
Web: www.nhs.uk/Services/dentists/Overview/DefaultView.aspx?id=20653