Hemel Hempstead Medical Negligence Solicitors No Win No Fee
Finding the Best Medical Negligence Solicitors in Hemel Hempstead
Before you engage a firm of solicitors in Hemel Hempstead to represent you in a medical negligence compensation case, you should read the contents of this page. You will find plenty of info on how to choose a good legal team.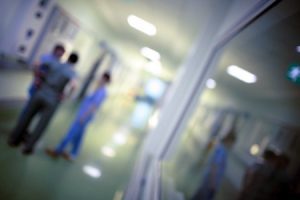 In every successful compensation claim for clinical negligence breach of duty must be proven. The case needs to; a) prove that the medical negligence was caused by a medical professional with a duty to care for the patient's health, b) prove that this breach of duty was the cause of harm to the patient, and c) prove that the breach of duty was avoidable.
Medical negligence can cause harm in a number of ways, such as:
Injuries sustained through an accident or mistake.
Worsening of a medical condition.
Developing additional medical conditions.
Psychological damage from shock, stress and trauma.
Clinical negligence can take many forms, the most common of these being:
Failing to provide an adequate level of care.
Misdiagnosing a medical condition or diagnosing it late.
Accidents and mistake during an operation.
Incorrectly administered treatment.
Wrongly prescribed medication.
Legal Expert operates a national medical negligence claims service which is available to people in Hemel Hempstead and all across the UK. Our track record goes back more than three decades, and during this time we have successfully won compensation for our clients across a very wide range of clinical negligence cases.
What to Consider When Choosing a Solicitor
If you are asking the question, how do I find the best solicitors near me?, then you need to take a step back and reconsider. Location is not as important as finding a solicitor with experience in claiming compensation from the NHS and other large healthcare providers. Any good negligence solicitor will be able to answer yes to the following three questions:
1) Can you take on my case under a Conditional Fee Agreement (CFA)?
2) Can you arrange for me to get a local medical examination?
3) Have you won similar cases in the last two years?
A simpler way to find a good legal team in Hemel Hempstead is to use the Legal Expert claims service which is available all across the UK. We will be able to put you in touch with the best solicitor for your case.
Are the Best Solicitors Near Me?
Although it is possible the best solicitor is near you, it is unlikely. When seeking a good legal firm to represent you in a clinical negligence claim, the experience and capabilities of the firm are more important considerations than the location.
Legal Expert operates a national claims service, and we can communicate using Skype, email, etc. so you can contact us no matter where you are.
Solicitor Reviews Can be Helpful in Selecting Your Solicitor
If somebody takes the time to review a solicitor, then this is a good source of information. However, remember that some reviews can be untruthful or even completely fake. It is best that you check any facts you get from online review sites with friends, family and co-workers to find out if they have had experience of dealing with the specific solicitor, and whether their experience correlates with the review.
Medical Negligence Claims Our Team Can Help With
Legal Expert has masses of experience in NHS complaints and compensation cases. We have a proven history of winning substantial compensation awards for our clients.
Below we have outlined some of the more common types of cases we encounter. However, this doesn't cover every type of case, so if none of them fit your situation, then please call us to discuss your claim.
Medical Negligence at Birth
When medical negligence at birth occurs, it can injure the mother, baby or both. Although the mother is at risk of fairly minor injuries such as perineal tears, or damage to pelvic floor muscles, the baby as at much greater risk, the most serious of which are stillbirth negligence cases.
If your family is dealing with the tragedy of coming to terms with the aftermath of childhood negligence leading to a stillbirth, Legal Expert can help you claim the maximum amount of compensation you are entitled to.
Cancer Medical Negligence Claims
Advanced cases of cancer require the patient to receive treatment as soon as possible, in order to have the highest chance of survival. Misdiagnosis, or some other form of negligence that causes a delay in treatment can be lethal.
Legal Expert can help the dependants of a cancer victim to make cancer medical negligence claims in the Hemel Hempstead area, and all across the UK.
When is a Hospital Negligent?
To answer the question, when is a hospital negligent?, the following list gives several examples:
When an accident or mistake during surgery harms a patient.
When critical treatment is delayed.
When treatment is administered wrongly harming the patient.
These are the most common ways that negligence occurs in a hospital, there are more. Call Legal Expert today, no matter where you are located in the UK, to find out how we can help you claim for hospital negligence.
Dental Negligence Claims UK
When it comes to making dental negligence claims UK residents need to understand that if the injury they have sustained has caused cosmetic damage to the face or teeth, their negligence solicitor needs to be familiar with claiming for more intangible symptoms such as psychological trauma and stress.
Legal Expert knows that when we make a dental negligence claim, we may need to arrange for an independent evaluation of the victim's psychological health to support the case.
GP & Doctor Negligence Claims
Proving liability in a GP or doctor negligence case can be difficult. Your GP is responsible for making the initial diagnosis of your condition. However, because they are generalists, they lack the specialist knowledge to deal with exotic medical conditions. Therefore, proving they were negligent is tricky, as they are not expected to know everything about every illness.
Legal Expert can arrange for you to get a local medical examination, which we can use to create a medical opinion to support your case.
Care Home Negligence Cases
In the majority of care home negligence cases, the root cause is a lowering in the standard of care due to staff overwork or insufficient training. This can lead to residents coming to harm through some sort of accident such as a slip, trip or fall due to insufficient supervision. It can also cause medical conditions to go unnoticed by care staff.
If you need to claim compensation for negligence in a care home that has affected a relative, the Legal Expert claims service is available to residents of Hemel Hempstead and the whole of the UK.
Statistics for Medical Negligence Claims Against West Hertfordshire Hospitals NHS Trust
Below you will find a table that details the number of negligence claims and the total damages paid out at the West Hertfordshire Hospitals NHS Trust.
Healthcare Provider
Claims Received
2015/16
Number of Incidents
2015/16
Payments Made
West Hertfordshire Hospitals NHS Trust
53
9
12,537,541
No Win No Fee Medical Negligence Claims
Legal Expert offers residents of Hemel Hempstead and the whole of the UK access to our national medical negligence claims service to make No Win No Fee negligence claims.
Under a No Win No Fee deal you don't pay anything at all while we pursue your claim, and we only charge a fee when you are awarded compensation, so there is no risk at all to you financially.
Start a Medical Negligence Claim
Are you ready to begin a claim for medical negligence? If you are, then call Legal Expert right now on 0800 073 8804. We will take all the main details of your case, and then give you some free legal advice on what to do next.
Helpful Links
How to make negligence claims against the NHS
At the above link, we have published a full guide to claiming medical negligence compensation form the NHS
The UK Government has published very detailed information on the legal framework for managing medical negligence at the link above.
Clinical negligence statistics
At the above link, the Department of Health has published full statistics on UK medical negligence.
Local Hemel Hempstead Medical Centres
Hemel Hempstead Hospital
Hillfield Road
Hemel Hempstead
Herts
HP2 4AD
Tel: 01442 213141
Web: http://www.westhertshospitals.nhs.uk/about/hhh.asp
Breakspear Medical
Wood Lane
Hemel Hempstead
Hertfordshire
HP2 4FD
Tel: 01442 261 333
Web: https://breakspearmedical.com/
Dr R Mapara & Partners
Fernville Surgery
Midland Road
Hemel Hempstead
HP2 5BL
Tel: 01442 213919
Web: http://www.fernvillesurgery.org/contacts.html
Alexandra Dental
98 Alexandra Road
Hemel Hempstead
Hertfordshire
HP2 4AG
Tel: 01442 256335
Web: http://www.alexdental.co.uk/