Harlow Medical Negligence Solicitors No Win No fee
Medical Negligence Solicitors In Harlow
Medical negligence is used to describe a situation whereby a healthcare professional has done something that has resulted in their patient experiencing an illness, injury, or an existing illness getting worse. This could be a particular action or it could be a lack of action. It can also be carried out by any medical professional – be it a midwife, doctor, dentist, or anyone else operating in the healthcare sector. Both private and public healthcare organisations can be held responsible too. If you have been the victim of medical negligence, it is vital to launch a claim for the suffering you have experienced. You can claim for both the physical and psychological damage you have encountered. A lot of people suffer psychological damage because the experience is so traumatic. After all, we trust healthcare professionals to make us better, not for them to make us worse.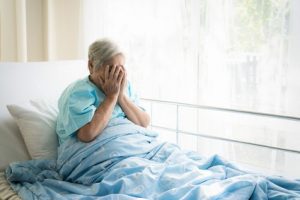 When making a medical negligence claim, you will have three years to make a claim from the clinical negligence date of knowledge, i.e. whenever you noticed negligence had happened. The importance of working with a quality solicitor cannot be overlooked. There are a lot of solicitors in Harlow, yet you need to choose with care because this person is going to have your chances of compensation in their hands. They need to prove the healthcare professional owed you a duty of care, that they breached this duty, and that this resulted in you suffering an illness or injury. With that in mind, read on to discover everything you need to know about launching a medical negligence claim in Harlow, from recent medical negligence cases to medical negligence ethics.
How To Find The Best Solicitor
To find the best solicitor, there are a number of different steps you should take. These are as follows…
Ask your friends and family members for recommendations
Research the solicitor's experience, ensuring they have handled many medical negligence cases before
Check the solicitor registration number to make sure they are registered to work in the UK
Check out their reputation by reading reviews that have been left by other clients
Use a professional service, such as the one we provide, to ensure you are provided with the right solicitor for you
Are The Best Solicitors Near Me?
Are the best solicitors near me? This is a question we often get asked. Today, you do not need to choose a solicitor based on location. You can work with a solicitor based anywhere in the UK. They simply need to have the required experience and qualifications to take on your case.
Can The Right Solicitor Review Help?
The right solicitor review can make a difference.If you search online, you will probably come across a lot of different reviews. This will give you a great insight into the service the solicitor in question provides. It is always better to read independent review platforms so you can be sure that the comments are fully authentic.Of course, reviews help, but a professional service with industry experts is always better, and that is where we come in.
What Claims Can We Conduct In The Harlow Area?
At Legal Expert, we have handled every type of medical negligence case you can image, from birth injury cases to late cancer diagnosis cases. No matter what has happened to you, if you have been the victim of medical negligence, we can assist. Read on to discover more about some of the main cases that we have handled over the years.
Medical Negligence Involving Birth Injuries
We can help you claim for medical negligence birth injuries, including both injuries to the baby and to the mother. If you were in distress during the birth, or your baby was, and the midwife failed to notice, the effects can be lifelong and incredibly difficult to come to terms with. You can claim for both physical and psychological damages.
Cancer Negligence Claims
Cancer negligence claims often result in high payouts because the impact of a late or incorrect cancer diagnosis can be devastating, and often fatal. You can claim for yourself or for a loved one who cannot do so or has passed away.
Dental Negligence Cases and Claims
Next, we have dental negligence cases, which are made when a dentist has done something that has caused suffering to you. Your dentist may have taken out the incorrect tooth, for instance, or incorrectly diagnosed a problem.
Instances Of GP Malpractice
GP malpractice is another common type of claim we deal with. Your GP plays a critical part in your health and treatment process. This is because they need to diagnose your illness. If they make a mistake here, i.e. misdiagnosis your illness or overlook it altogether, the impact can be devastating. We can help you claim for this.
Hospital Negligence Claims
There are many different types of negligence that can happen in hospital. This could be a mistake that has been made during surgery, which means you need to have another operation or that you have contracted an infection. This could be an error that the entire hospital is responsible for, for example, illnesses that have been caught due to poor sanitation. Either way, you can make a claim, and this includes both private and NHS hospital negligence claims.
Nursing Home Negligence Cases
Last but not least, we have nursing home negligence. Deciding that a loved one needs to move into a nursing home can be difficult. Nevertheless, you expect their primary care needs to be catered to, and you expect them to be treated properly. When this does not happen, it can be devastating. Nevertheless, you can and should make a claim – be it for yourself or on the behalf of a loved one. Claims range from mistreatment and incorrect medication being given to falls due to obstructions and a lack of primary care being given.
Statistics For Medical Negligence Claims Against Princess Alexandra Hospital NHS Trust
In the table below, you can see the number of claims that have been made in Harlow for the 2015/16 period. You can also see the number of negligence incidents there were, as well as the damages that were paid out. It is critical to note that this information only applies to NHS establishments I the area. Although we can help you to launch a claim against a private organisation, unfortunately, we do not have any statistics regarding claims that have been made in the past, as this information has not been made public knowledge.

| Trust | Number of claims | Number of incidents | Payments made by the trust |
| --- | --- | --- | --- |
| Princess Alexandra Hospital NHS Trust (The) | 38 | * | 6,537,429 |
We Can Provide No Win No Fee Solicitors
What are Win No Fee solicitors? Why is this option beneficial for you? You have probably heard the term No Win No Fee before, yet you may be unsure regarding what it entails. A lot of people assume that this is a scam, but we can ensure you that this is not the case. No Win No Fee means that you will not pay any legal fees if your case is not success. If your case is a success, the fee will come from your compensation. This will be an amount that you and your solicitor have already agreed upon. This is a great approach because it means that there is no monetary risk whatsoever; you only pay if you get compensation. With a solicitor that charges per hour, there is always going to be a risk that you could end up losing money, which is the last thing you need right now.
Getting Your Claim Stated
Hopefully, you now have all of the information you need to get started. You may find the claim process daunting, but there is no need to, as that is where we come in. at Legal Expert, we are ready and waiting to answer all of your questions and get the ball rolling with your clinical negligence case. There are many different ways you can get in touch with us. This includes via our personal injury claims line, which is open from 9 am until 9 pm. The number you need is 0800 073 8804. If you would prefer, you can chat to one of our advisors via our live chat feature, you can request a free call back, or you can use the online contact form to get in touch with us and we will send a reply to you via email. Whichever way you get in touch, we aim to reply in the most efficient manner possible.
Helpful Links
Plan for fixing legal fee limits
On the government's website you'll find data on the plan for capping limits on legal fees.
Important information on NHS litigation can be seen here.
More information about errors in childbirth
We hope that you have found all of the information you are looking for, but if you are seeking further information, you should find the link above helpful. We also have a number of other guides on our website, which we hope will be of great use to you.
Links to the local hospital, GP and dentist in Harlow
Hospital
The Princess Alexandra Hospital
Hamstel Road
Harlow
Essex
CM20 1QX
Tel – 01279 444 455
Web – www.pah.nhs.uk
Private hospital
Rivers Hospital
High Wych Road
Sawbridgeworth
Hertfordshire
CM21 0HH
Tel – 01279 600282
Web – www.rivershospital.co.uk
GP
The Hamilton Practice
Keats House Health Centre
Bush Fair
Harlow
Essex
CM18 6LY
Tel – 01279 215415
Web – www.hamiltonpractice.nhs.uk
Dentist
Harlow Dental Surgery Ltd
Chadwick House Hamstel road
Harlow
CM20 1EP
Tel – 01279 425640
Web –www.harlowdental.com