Gosport Medical Negligence Solicitors No Win No Fee
Medical Negligence Solicitors In Gosport
If you have been the victim of medical negligence, it is vital to launch a claim for the compensation that you deserve. Medical negligence refers to any scenario whereby the way a healthcare professional has acted has resulted in your illness getting worse or you suffering an additional injury or illness. This could be a particular action, for example, an error made during surgery, or it could be a lack of action, for example, failing to pick up on the symptoms of an illness. It is also worth noting that medical negligence can occur in any type of healthcare environment, from a dentist's office to a hospital. You can also claim no matter whether you were being treated in a public or private hospital.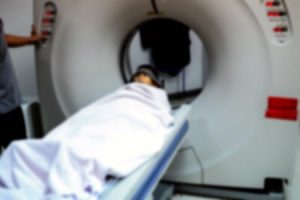 Here at Legal Expert, we have the experience to help you launch your medical negligence claim so you can secure the maximum amount of private or NHS accident compensation. In this guide, we reveal everything you need to know about working with medical negligence solicitors in Gosport. This includes giving you an insight into the No Win No Fee approach, how to choose a solicitor, and whether you are limited to solicitors in Gosport or you can look further afield. So, read on to discover everything that you need to know.
How To Find The Perfect Solicitor for Your Claim
There are many different factors that you need to consider when you are looking for the best solicitor for your claim. This includes their level of experience. Not only should you make sure that they have years of experience working as a personal injury lawyer, but also you need to ensure that they have successfully handled a large number of medical negligence cases before. After all, these claims are unique in nature and you do not want to run the risk of an amateur holding your chances of compensation in their hands.
Should I Instruct A Solicitor Near Me?
Am I restricted to solicitors near me? This is a question we often get asked, and the answer is no. You can work with a solicitor based anywhere in the UK. Nowadays, it is easy to contact people via a variety of approaches, from telephone to email and video calls. This makes it easy for you to stay up to date on your case and to get the documents you need and vice versa.
Should I Use A Solicitor Review Website?
If you look on a solicitor review website, you will be able to find lots of comments that have been left by people that have used the service of the lawyer in question before. This feedback can be very insightful, helping you to find the best lawyer for you. You know these comments are genuine, and these people were once in your position. However, you need to team this with an expert service, such as the one provided by Legal Expert. We can ensure that you have the best solicitor for your needs.
Medical Negligence Claims Our Team Can Handle In Gosport
The clinical negligence team here at Legal Expert has years and years experience, and so we can help you to launch any type of medical negligence claim. No matter what has happened, so long as the incident was not your fault, we can assist. Read on to discover more about the type of claims we cover below.
Cancer Negligence Cases
Cancer negligence cases can be exceptionally traumatic. This is because the consequences are often very severe, and sometimes they can be fatal. They almost always result in the individual having to go through more invasive and intrusive treatment than they would have if the cancer was picked up on as early as it should have been. No matter whether you are claiming for yourself or someone else, we can assist.
Birth Negligence Claims
Birth negligence claims can be launched for both injuries to the mother and the child. If you or your baby suffered injuries because of the actions of your midwife (or another healthcare professional) or their lack of action because they failed to realise that either of you were in distress, you will be able to make a claim. It is important to note that you can claim for psychological damages as well as physical damages.
GP Negligence Claims
Your GP has a lot of responsibility. This is because they tend to be the first person that you see when you are not feeling very well. Therefore, if they do not diagnose your illness properly, for instance, they dismiss it as nothing serious when it is, or they mistake your symptoms for something else, the impact can be severe. If this has happened to you, please do not hesitate to call us to make a claim.
Nursing Home Negligence Complaint
Have you made a nursing home negligence complaint? While a lot of the nursing homes in the UK operate to exceptional standards, there are some that have let the industry down. You only need to look at the news lately to see that this is the case. If you or someone you love has experienced nursing home neglect, you can make a claim. This could be anything from mistreatment to a fall or slip that has happened because of a member of staff's carelessness.
Dental Negligence Claims
We have the dental negligence team to help you get the compensation that you deserve. From the incorrect tooth being pulled out to anaesthetic issues, we handle all types of dental negligence claims.
Hospital Negligence Claims Advice
Are you looking for hospital negligence claims advice? If so, look no further. At Legal Expert, we can assist you no matter where in the UK you are based. We can also help with both private and NHS hospital claims. Cases range from sanitation issues and surgical errors to misdiagnoses and anaesthetic mistakes.
Statistics For Medical Negligence Claims
In the table below, you can find some interesting statistics regarding the number of medical negligence incidents and claims in regards to the Gosport area, as well as the amount of damages that have been paid. What is pivotal to note, however, is that these statistics are only for NHS-related incidents. While you can still make a claim if you have suffered medical negligence at a private hospital, it is simply that the statistics about that are not available.
| Trust | Number of claims | Number of incidents | Payments made by the trust |
| --- | --- | --- | --- |
| Portsmouth Hospitals NHS Trust | 84 | * | £13,189,546 |
| Solent NHS Trust | 5 | 0 | £87,532 |
No Win No Fee Medical Claims
It is important to work with a solicitor that promises Win No Fee medical claims. When working with a solicitor, you have two options regarding payment. The first is to go down the traditional route of paying for the service upfront and then being billed per hour. The second is to go down the No Win No Fee route, which means that you will pay your solicitor a percentage of the compensation that you receive. What if your case is not successful? You won't need to pay anything. This is what makes the No Win No Fee route such a good option; you are financially protected. No matter the outcome of the case, you know that there is no way you are going to end up out of pocket.
Ready To Begin Your Claim?
If you would like more information about making a claim, or you are ready to do so, Legal Expert is here to help. We have made it easy for our customers and potential clients to get in touch. All you need to do is use one of the following contact options:
Use the live chat box on our website to talk to an advisor directly
Request a free call back or ring us directly on 0800 073 8804
Use the online contact form or send an email to info@legalexpert.co.uk
Please note that our legal helpline is open from 9 am until 9 pm seven days a week, so you can call at a time that is suitable for you. We look forward to hearing from you and assisting in any way that we can.
Helpful Links
We hope you have found the information in this guide helpful, but if you need any further information, please check out the vast selection of personal injury guides we have on our website. This includes the guide above which provides further insight on surgical error claims.
There is much information surrounding NHS litigation on the above page.
Links to the local hospital, GP and dentist in Gosport
Hospital
Tatchbury Mount
Calmore
Southampton
SO40 2RZ
Tel – 023 8087 400
Web – www.southernhealth.nhs.uk/services/community-health-services/hospitals/gosport
Private hospital
Spire Portsmouth Hospital
Bartons Road
Havant
PO9 5NP
Tel – 02392 801 452
Web – www.spirehealthcare.com/spire-portsmouth-hospital
GP
Gosport Medical Centre
Bury Road
Gosport
PO12 3AQ
Tel – 023 9258 3302
Web – www.gosportmedicalcentre.co.uk
Dentist
Stoke Road Dental Practice
62Stoke Road
Gosport
PO12 1PA
Tel – 02392 580 680