Neath Medical Negligence Solicitors No Win No Fee Claims
Clinical and Medical Negligence Solicitors In Neath
Medical negligence can be defined as a medical misdemeanour that is classified as a breach of a duty of care. Therefore, a doctor or other healthcare professional has act in a manner – by taking a certain action or not acting at all – that has resulted in harm to the patient. As well as doctors, surgeons, psychiatrists, midwives, dentists, and other healthcare professionals can be accused of acting negligently. Some examples of negligence in a medical capacity include prescribing incorrect medication, delayed or failed diagnosis of medical problems, delayed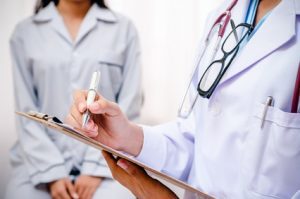 referral to specialists, taking insufficient care in performing surgery, failure to get consent to carry out an operation, and failure to give due warning of the risks that are associated with a certain treatment or medication. Such incidents can result in both physical and psychological harm to the patient, and we can help you to claim for this. To do this, we will provide you with the best solicitors in Neath for your case. The importance of assessing solicitor info and choosing the best one cannot be ignored, as this person is going to have your compensation in their hands, and so you cannot afford to work with an individual with a lack of experience in clinical negligence. With that in mind, read on to discover more about private and NHS compensation claims UK-wide, as well as how to locate the best solicitor for your claim.
How Do I Choose The Right Law Firm To Handle My Claim?
For clinical negligence cases, it is of paramount importance that you do not merely choose a general solicitor that has worked on a variety of claim types. You need someone that has specific experience in medical negligence. You need to be safe in the knowledge that they have handled many cases similar to yours time and time before. You also need to be sure that they have a good track record and that they are easy to communicate with.
Should I Choose A Solicitor Near Me?
When working with a negligence solicitor, there is actually no need to meet up in person to launch the claim. Nowadays, there are so many ways to communicate, from email and instant messaging to video calls and telephone calls. Because of this, you are not required to choose a solicitor in your area; you can work with a professional based anywhere in the UK. This means you can select based on more important factors, like relevant experience.
Does It Help To Review My Solicitor After?
If you search review my solicitor online, you will see plenty of independent review websites where you and others can leave feedback about the solicitor you have worked with.
Claims Our Neath Medical Negligence Team Handles
At Legal Expert, we have years of experience, and we can help you to launch any type of medical negligence claim. Read on to discover more about the most common clinical negligence claim types below.
Hospital Negligence Claims
There are many different types of hospital negligence claims we have helped clients with. This includes those for surgical errors, as well as medical malpractice hospital-acquired infection claims. No matter whether you were being treated in a private or NHS hospital, in Neath or anywhere else in the UK, we can help you to get the compensation you deserve.
Dental Negligence Awards
If you want to sue your dentist for negligence, we have a great track record for securing the maximum dental negligence awards. There are many different ways that your dentist may have acted negligently and caused your further harm. This includes everything from failing to diagnose oral cancer to carrying out root canal treatment on the wrong tooth to overlooking cavities.
GP Negligence Claim
You can launch a GP negligence claim if your GP has acted in a manner that has caused your illness or injury to get worse. When we are not feeling very well, the first person we tend to turn to is our GP. We expect them to diagnose the issue and advise us on the best course of treatment; they will either refer us to a specialist or provide us with a prescription so that we can get the medicine we need to get better. When a mistake is made in this process, for example, if the wrong illness has been diagnosed or symptoms have not been taken seriously, it can lead to problems down the line because the illness may get worse.
Cancer Negligence
Cancer is a deadly disease that needs to be treated as quickly as possible. If your doctor does not diagnose your cancer effectively, either by diagnosing it too late or missing it altogether, the cancer can spread and the consequences can be severe. Such incidents have resulted in numerous untimely deaths. Because of this, you can also launch a medical negligence cancer diagnosis claim for a loved one if they have passed away.
Nursing Home Negligence Cases
There are lots of nursing homes throughout the UK, and while most of them provide an exceptional service, there are some nursing homes that have been accused of mistreating patients. The nursing home negligence statute of limitations means you typically have between two and three years to make a claim. However, there have been causes launched for historic nursing home abuse, so please do not hesitate to get in touch to find out more.
Negligence During Birth
Negligence during birth can be incredibly traumatic. If your midwife failed to notice that you or the baby were in distress, or they acted in a manner that caused an injury or illness to you or your child, you can most definitely make a claim. This includes medical negligence autism claims, claims for cerebral palsy and much more.
Medical Negligence Claims Against NHS Trusts Covering Neath
You may want to get a better understanding regarding the claims that are made in the area of Neath and how much compensation has been awarded so far. However, this information does not appear to be in the public domain so we have compiled data from the surrounding area. Please note that these figures are only for NHS claims surrounding the Welsh borders but we can handle claims in Wales and for private clinics/hospitals as well.
| Trust | Number of claims | Number of incidents | Payments made by the trust |
| --- | --- | --- | --- |
| Countess of Chester Hospital NHS Foundation Trust | 42 | 5 | 4,432,303 |
| West Midlands Ambulance Service NHS Foundation Trust | 19 | * | 2,902,927 |
| Gloucestershire Hospitals NHS Foundation Trust | 54 | 0 | 8,655,198 |
Making A No Win, No Fee Medical Negligence Claim
When launching a claim, you should only opt for a 100 per cent No Win No Fee medical negligence claim service. For those who are unaware, this is a payment structure whereby the solicitor will receive a percentage of your payout as a fee for the service they have provided. If compensation is not awarded to you, you won't have to pay the solicitor anything. This ensures you are only paying for a successful service, and that financial risk is completely eradicated. One of the main benefits of this approach is that anyone can claim because you do not need to make a large upfront payment to get the ball rolling. You should note, though, that while some firms claim to be No Win No Fee, they do actually charge their clients a fee if they lose the case. You can be sure this won't happen at Legal Expert. When we say No Win No Fee, we mean it.
Start Your Claim Today
If you have been the victim of medical negligence, or you have any further questions about these sorts of claims, all you need to do is get in touch with us at Legal Expert. We provide free-advice, and there is no obligation to continue with our service once you give us a call. The number you need is 0800 073 8804. This line is open seven days a week, so you can call when is convenient for you. Please note that our opening hours are 9 am until 9 pm. If you would prefer, you can request a call back – free of charge – via our website, speak to someone using our live chat facility, or you can use the online contact form and we will respond as quickly as possible.
Useful Links
We hope you have found this guide useful. However, if you do require some extra information, the links below take you to our comprehensive guides on surgical error claims.
We can also offer advice on launching a claim.
This is the NHS Wales statement surrounding quality.
This shows how NHS Wales deals with events that should not happen in NHS hospitals.
Links to the local hospital, GP and dentist in Neath
NHS hospital
Neath Port Talbot Hospital
Baglan Way
Port Talbot
Tel: 01639 862000
Web: www.wales.nhs.uk
GP
Victoria Gardens Surgery
Victoria Gardens
Neath Port Talbot
SA11 1HW
Tel: 01639 643786
Web: www.wales.nhs.uk
Dentist
61 New Road
Skewen
Neath
West Glamorgan
SA10 6HA
Tel: 01792 814 734
Web: www.thevillagedentalpractice.com